Dylan O'Brien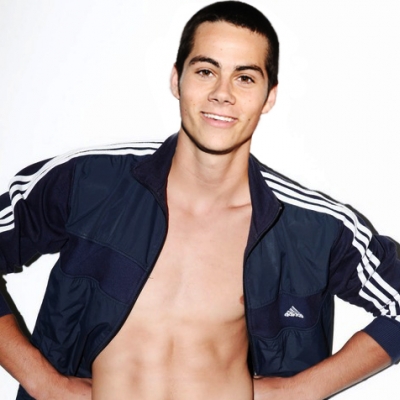 Found on prothinspo.com
Info
Dylan O'Brien is an American actor and musician. He plays "Stiles" Stilinski in the MTV series Teen Wolf.
Comments
Top
Popular
Newest
His acting talent is multi-faceted and absolutely incredible. I've seen Dylan in every role he's played, including his brief role on an episode of New Girl. He's able to master every emotion under the sun and capture it perfectly within his characters. You can choose two of his roles out of the blue and they'll be drastically different. I'm looking forward to seeing him play Thomas in the upcoming Maze Runner, because Thomas is a completely different boy than that of Stiles (Dylan's most recognized role) and I know that he won't disappoint us.
In a show about teenage werewolves (amongst other things), this guy actually makes me FEEL things for the character he's playing. He makes Stiles into a believable character with EVERYTHING he does; every twitch of his fingers or head shake or narrowing of his eyes. It's amazing to watch, and I can't wait to see him in other roles in the future. He's greatness in the making.
An amazing talent that was first seen in Teen Wolf. Dylan O'Brien should definitely be recognised more often for his incredible portrayals. I am most familiar with his portrayal of Stiles from TW and I can say that his lines are definitely worth sticking around for. He can go from funny to morose on the show and actually sell it. His one-liners are always the best but he also does a beautiful job when playing in any emotionally intense scene (such as the one in season 3 episode 6, where he was trying to snap Scott back to reality). You can see how dedicated this actor is to his roles. It's great to see that he is enjoying himself whilst acting and that he is going places, especially as he will star in the upcoming adaptation 'The Maze Runner'. He is very deserving of the praise he gets and should get even more!
He is amazing! He is the reason I watch Teen Wolf. He just has something about him that makes him super lovable no matter what he's doing. He is completely ridiculous as Stiles but he manages to make that awkward ridiculousness come off as a defense mechanism so he can distract himself from the death of Claudia. He is an extremely talented actor in general but to have no previous experience and do as well as he is on Teen Wolf is very impressive. I can see Dylan going very far in the industry! He was absolutely hilarious in New Girl and I can't wait to see him in Maze Runner (The only reason I'm watching the movie! )
Dylan O'Brien has a raw talent that has been seen in actors in a long time. His ability to portray his characters in an earnest, believable way is truly inspiring. To add to this, his comedic ability is truly awe inspiring. He has a way of delivering the sarcastic wit of Stiles Stilinski that we know and love, while also having some of the most heart-breaking lot emotional scenes of anyone on the show.

And his talent just grows from there. Anyone that has seen The First Time or The Internship knows exactly what I'm talking about. I am beyond excited to see what Dylan will do in the future.
Dylan O'Brien has so much versatility when it comes to his roles. He puts his all into them and it really comes across at how real these characters are on screen. Not only does he act with his mouth, but he does it with his whole entire body. Though Teen Wolf might not have the best plot line, Dylan O'Brien's acting performance is so spectacular and his character, Stiles, is so well fleshed out, not just from Jeff Davis, but from Dylan himself.
Dylan is such an incredible actor because one minute he can be so serious and then the next his hilarious self. He literally auditioned for Teen Wolf with his youtube which surprisingly landed him the part of Stiles. To play Stiles, he doesn't have to do much because his actual personality is so close Stiles' that he doesn't have to try. And it's not just teen wolf, he was in The Internship, The First Time and he starred in The Maze Runner (which is pretty amazing for someone who has no acting experience). I cannot wait for what the future holds for Dylan's acting career.
Dylan O'Brien is definitely one of those actors who take you on an emotional roller coaster ride. He makes you laugh and cry, but he also makes you fall in love him even more. For a person who never thought about persuing in the acting career, Dylan has this raw talent and he is definitely a talented and natural actor. I can't wait to see where Dylan takes his acting career and I can't wait to see him on the stage with an Oscar in his hand because he's one of many actors who deserves one!
He's amazing at what he does. He has so much talent, I expect great things from him as the years go since I do think people is ready for him. I hope one day he gets an Oscar or any kind of award because he deserves it.
He's seriously the most inspirational man out there. Everything he does, you can tell he puts his whole heart in it. Never ever have I loved and actor or person so much before and his raw raw talents deserves nothing but the recognition I'm sure he will soon receive. Good things are in store for Dylan O'Brien. And nobody deserves it more!
His blossoming career and the clear demonstration of what can only be raw talent speaks for itself. His capacity to step into character and connect to the matertial surpass that of actors twice his age.As a 21 year old who is studying the craft of acting and wishes to break into the industry, I look to him as inspiration. I look forward to his great performances for many years to come.
Dylan O'Brien is such a talented actor. I fell in love with Stiles in MTV's Teen Wolf He plays Thomas in the Maze. His character in The First Time was a guy you could really bond with He was awesome in The Internship. This guy has real talent
Dylan deserves every compliment & piece of recognition that he receives. For an untrained, young actor he is a delight to watch and has people coming back to a show where he was only supposed to be a "sidekick". Keep up the amazing work Dylan!
He's just utterly awesome and sure as hell one of the most talented young actors out there! He's really getting into his character's role he's intended to play as and you just kind of forget that he's even acting. Sure as hell a great actor.
You can see that Dylan is a real actor in Season 3 Teen Wolf. Only good actors can shift their performance like that. He can go from comedy to drama; from being nice to evil. There's no doubt that we are gonna see amazing characters being portrayed by him. I only hope it will be soon.
He's an amazing actor he works really hard and when ever he does a scene in Teen Wolf it brings a smile to my face or tears to my eyes he's so good at what he does and he deserves everything good in life
He has played a hero, a survivor, a void sociopath, a psychotic villain, a loverboy, a comic, a fighter and what not. When you look at the way he plays those characters, you start to feel that it was written just by keeping him in mind. He is the most versatile actor of the present generation.
It's obvious to everyone who watches him that the has a lot of raw talent. He is really good on both drama and comedy. That boy was born to act.
He's such a well rounded actor. He can make you cry laugh and smile all in one scene. I'm excited to see his future endeavors. Team Dylan all the way!
He's an obvious natural talent and he keeps getting better. Watch him for five minutes and you'll see what everyone is seeing. He's gonna be big.
Dylan is an amazing actor. I loved him in teen wolf and I can't wait to see him in the maze runner. I cannot wait to watch him grow as an actor and become even better
Breakout star of the whole show. He's got a great future ahead of him. If you need any more proof, watch Teen Wolf. He went from nerdy, goofy Stiles to a grim, dark doppelganger of himself. He's amazing.
Anyone who can roll into an audition with just a YouTube link on his resume and still get the job definitely gets my vote.
Our baby is so underrated because he plays a sidekick and his haters like to remind him of that. Dylan o Brian has managed to bring me to tears many times and honestly he deserves to be further that on this small show that is Teen Wolf. We would miss him but be proud if his success.
He really makes you believe and feel for his character, something only a great actor could do, I think he's really underrated.