Top Ten Most Underrated Actresses
Irina2932
The Top Ten
1
Robin Tunney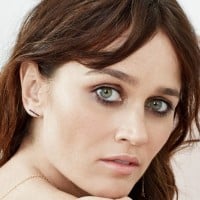 Robin Tunney is an American actress. She is known for her role as Teresa Lisbon on the television series The Mentalist, and her portrayal of Veronica Donovan on the first two seasons of Prison Break.
Robin Tunney is without question one of the best actresses on T.V.. I have not seen her movies, but I gather they did not do well at the box office. She deserves someone to write a script for her as the star of a great film. I'm amazed that some of the indie film directors haven't cast her in a really good film. Not only does she act beautifully and created the character of Lisbon on The Mentalist, she also loves the camera and it loves her back. The most beautiful and ageless actress on T.V. with subdued sexuality, who doesn't have to dress sexy to be the sexiest woman in the room.
I had never heard of her before Prison Break and I loved her in that, then saw her in the Mentalist episode "Red Badge" and wow, that Woman can act. She may be small in stature but she dominates the screen whenever she is on and is undoubtedly one of the most gifted actresses on television today. She deserves to be a big movie star but I get the impression that Robin is too down to earth and self effacing to be concerned about fame and money and is just happy being a hard working well respected actress. Good luck to her.
Robin Tunney is an amazing actress. She portrayed very different characters, be it on television (Prison Break, The Mentalist) or on the big screen (The Craft, Open Window, Niagara Niagara, Runaway, See Girl Run, etc...) and every one of her appearance is a proof of her endless talent. She never looks or sounds the same twice, and the audience never feels like they're watching the same character. She gives every one of her characters something special, unique, that leaves us with no other choice but to love them.
Robin is a fantastic actress! I first found out about her on The Mentalist, then realized I'd seen her in a few other things, then went hunting for more! She never disappoints. Has a huge range, just huge. She is so strong, she can act next to Simon Baker and pull her own huge fan base and following. Nobody can handle Jane like Lisbon. And he only lets her handle him because he respects and admires her. And well he might!
2
Alicia Silverstone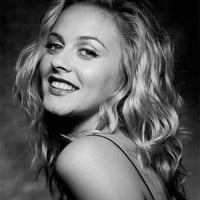 Alicia is beautiful, talented and very hot actress. What else do you need?
The New World, Hideaway, The Babysitter, Batman & Robin, Excess Baggage, Blast from the Past, Beauty Shop, Miss Match...
- Irina2932
I'm cryin'. Glad to see her in the top 5. She is such a hot and amazing actress, but so underrated. It's crazy too
"Batman and Robin" ruined her career
3
Rachel McAdams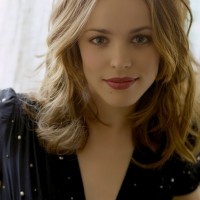 Rachel Anne McAdams is a Canadian actress. After graduating from a four-year theatre program at York University in 2001, she initially worked in Canadian television and film productions such as the drama film Perfect Pie, the comedy film My Name Is Tanino, and the comedy miniseries Slings and Arrows. ...read more.
Everybody knows ( or almost ) her and yet it annoys me that Rachel McAdams isn't as popular as less talented and overrated actresses.
Rachel McAdams made her fame and fortune by herself because she has done a lot of good work what can't be said about seeking publicity overrated actresses like Gwyneth Paltrow, Jennifer Lawrence and many others.
She lives a semi-anonymous life so she don't have to put up with all kind of gossip mags and sites and I admire her for that.
I hope she makes a comeback soon with a oscar - worthy role and film because after all this years this lovely actress really deserves to win.
Rachel McAdams has been the only good thing about so many terrible movies, and is tragically underused in so many films. When given a good character, like in Mean Girls or Passion she always shows everyone just how great an actor she is, and in a lot of films (for example Red Pill, where her character actively describes herself as a selfless person) she makes what could be extremely annoying characters really appealing. Bonus points for being one of the view celebrities to actually come across as a real human being.
Aside from Spotlight, can anyone think of a Rachel McAdams movie in which Rachel McAdams' performance wasn't the best thing about the movie. Although easily the greatest romantic lead working today, McAdams should do more work in different kinds of roles, as she has proven to be extremely versatile in other roles. She first broke out as the villain in Mean Girls, and it's a shame she hasn't played more villains.
I'm so glad that Rachel McAdams earned her first oscar nomination of her career as supporting actress for her role as reporter in the drama " Spotlight ". It seems that this highly talented but underrated actress finally gets some recognition.
4
Naomi Watts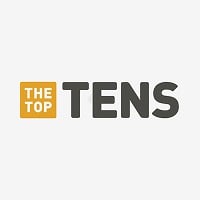 Naomi Ellen Watts is a British actress. She made her screen debut in the Australian drama film For Love Alone and then appeared in the Australian television series Hey Dad..!
She is an good actress.
I can't understand that a proven talented actress like Naomi Watts who is one of the most hard working woman in the movie industry don't get more credit. It's like all the people who are involved in the decisions to give awards are blind. This actress deserve more than one oscar if you ask me. I can only hope for her that one day she's gonna get a winning oscar for all her talented work she has given in all this years.
We surely wish you luck,Naomi.
More talented than Meryl Streep if you ask me!
Very talented actress, I would like to see her in more leading roles!
5
Sherilyn Fenn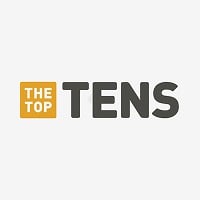 Sherilyn Fenn is an American actress. She came to attention for her performance as Audrey Horne on the TV series Twin Peaks for which she was nominated for a Golden Globe Award and an Emmy Award. She is also known for her roles in Wild at Heart, Of Mice and Men, Boxing Helena and the television sitcom ...read more.
Just one thing - Audrey Horne in Twin Peaks.
Sherilyn deserved more interesting roles than she had - Irina2932
I agree. This beautiful woman is too underrated as an actress. Loved her acting in the movie " Diary of a hitman " and she was so sensual in her acting in the B-movie " Meridian ". Despite her few roles in descent movies and the twin peaks series she's remaining one of my favorite actresses.
Probably one of the most underrated actress of her generation... David Lynch used to describe her as a "broken doll" and that's what she is in one of the most moving and devastating scene in the cinema, th car crash scene in "Wild at Heart"... she was wonderful in "Twin Peaks" but I think that she does bad carreer choices after her big break...perhaps one day, she will have a good part where she will show us how much she is talented. Now, I'm happy to see her again in Twin Peaks's new season
6
Amy Adams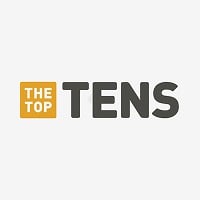 Amy Lou Adams is an American actress and singer. She is the recipient of two Golden Globe Awards, and has received five nominations each from the Academy Award and BAFTA Award ceremonies.
She's so cute and charismatic plus, her acting skills are top-notch.
Phenomenal acting ability with sparks of charisma. She's gotten better and better with age, not much in the looks department but definitely in the realm of acting.
Like Naomi Watts this very talented and beautiful actress stays underrated. Every movie she's in is a Delight to see. I really don't know what goes in the head of this Hollywood executives. They seem to focus on less talented actresses and nobody really knows why. They should at least let her win an oscar because she really deserves it.
This is still true, although I think things are picking up for Amy. She's never had a problem getting work but until this past couple years or so has had trouble getting female leads. I do think that is starting to change after getting big roles in the Master, American Hustle, Trouble With the Curve...
7
Emily Blunt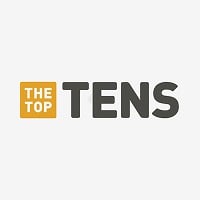 Emily Olivia Leah Blunt is an English actress who holds both British and American citizenship, she is best known for her roles in The Young Victoria and The Devil Wears Prada.
8
Christina Ricci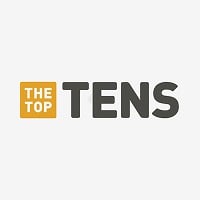 9
Frances Conroy
Without a doubt!
10
Diane Kruger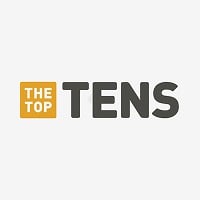 Come on! She's not that good as an actress. Nothing exeptional. She also lacks some charisma on screen for some reason.
The Contenders
11
Zoe Saldana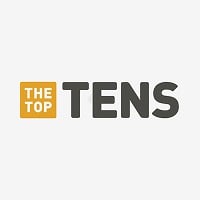 Zoë Yadira Saldaña Nazario (born June 19, 1978) is an American actress and dancer. Following her performances with the theater group Faces, Saldana made her screen debut in a 1999 episode of Law & Order.
12
Minnie Driver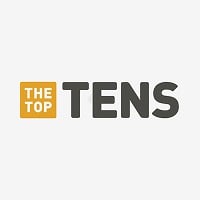 13
Marisa Tomei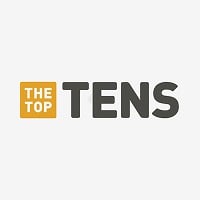 Never saw a movie with bad acting of her. She's beautiful, talented and yet she never gets the credits for all her work before and certainly after her movie " My cousin vinnie ". Underrated and needs more recogntion.
14
Dakota Fanning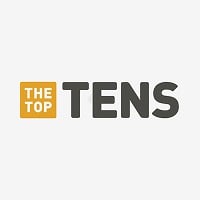 Hannah Dakota Fanning is an American actress and model. At age seven, her performance in the 2001 film I Am Sam earned her a nomination for a Screen Actors Guild Award at age eight in 2002, making her the youngest nominee in history.
15
Debra Messing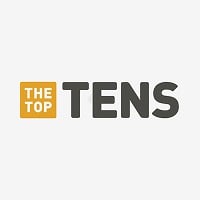 Debra Lynn Messing is an American actress. After graduating from New York University's Tisch School of the Arts, Messing received short-lived roles on television series such as Ned and Stacey on Fox and Prey on ABC.
She is equally great at drama as in comedy. Often in Will&Grace she displayed dramatic intensity in her funniest moments. In the Starter Wife, she shows her incredible acting range in her character Molly Kagan's dream sequences: spoofs of Dirty Harry, Hello Dolly, Sharon Stone in Basic Instinct, etc. Debra has a great singing voice, even when kidding around in Will&Grace. I loved her in movie roles: The Wedding Date, Along Came Polly, A Walk in The Clouds, etc. (even if the movies weren't always great. She's beautiful, as well. I think she's extremely underrated.
I see her compared to other actresses active today and she stands out. There's a lot of nuance and subtlety to her performances. I think Debra is closer to Meryl Streep in talent. - luvthtv
She is so versatile as an actress. Loved all her films and T.V. shows. Totally underrated!
She's ok but nothing special. It would be an overrated statement to concider her as a top actress.
16
Jasmine Guy
She should be starring in TV or movies. I understand she may be reprising her role in a big screen version of Dead Like Me. I loved her as Whitley Gilbert in a Different World...she was a magnetic presence. Also, she guested briefly as Caitlin on Melrose Place..giving Amanda (Heather Locklear) trouble in the corporate world. Other roles I've seen her in: as a fallen angel Kathleen in Touched By An Angel, in the miniseries Queen, etc. She is multitalented: great in comedy and drama, musically: singing and dancing. She and Debra Messing are two of my favorites. I'd love to see them work together someday.
17
Vera Farmiga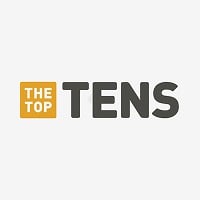 Vera Ann Farmiga is an American actress and producer. She began her career on the stage, making her Broadway debut in the play Taking Sides.
Would definitely tap that caboose
18 Joan Allen
19
Tara Strong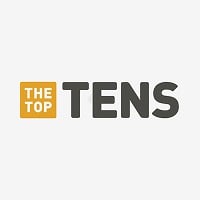 Tara Strong is a Canadian–American actress who has done work in numerous films and television series, both live-action and animated.
Why is she on this list?!? She gets way too much attention! Take her off!
Do we really need this talentless attention whore on this list? She obviously gets too much attention. Take her off.
She has no talent at all, despite being an attention whore.
20
Peta Wilson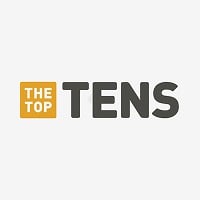 Peta Wilson is in a stratosphere of her own. She is THE Goddess among actresses. No actress in the World has ever matched her talent, charisma, screen presence and beauty. Look at her eyes, they can totally burn thru and melt anything and send a message like laser beams, and they are so full of goodness, compassion, honesty, sense of justice, ethics, intelligence and raw beauty that she totally owns the silver screen by just being there. Hollywood is scared of her. Her raw talent and charisma is in a class of her own, unmatched by any other actress and in the size of Mount Ayers. Her Charisma and screen presence is so great that it's probably difficult for any other Hollywood actresses to keep their popularity in comparison. The acting in LFN was a masterpiece. that's why LFN is the best Nikita ever, the extraordinary acting from the cast is the best with LFN. In every scene Peta totally owns the screen. that's maybe why Hollywood has never given her the chance of star roles her ...more
She was great basket-ball player
She was supermodel in Europe
She is unique but very underrated actress - Irina2932
Peta Wilson is definitely an icon. Nikita was then for me, what Lisbon is now...
I adore them both. And, honestly, there are no other actresses, I ever got addicted to. And they are both totally underrated. Unbelievable.
Thought many times about it, why? I don't know but I suspect some 'smart' play within the Hollywood to crush her? Maybe she couldn't find good films? Anyway, all I could say she's awesome and and incredible actress. I've rarely seen people saying almost everything just with a pair of Eyes!
21 Sarah Polley
22
Mädchen Amick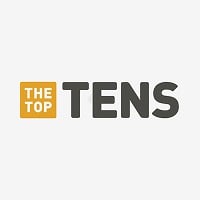 Mädchen Amick is an American actress. She is best known for her starring role as Shelly Johnson on the cult television series Twin Peaks, its prequel film Twin Peaks: Fire Walk with Me and its revival television series Twin Peaks: The Return.
23
Erika Eleniak
Still hottest woman in Baywatch.
Erika was great in Under Siege, Girl in the Cadillac, A Pyromaniac's Love Story, Bordello of Blood, Vegas, City of Dreams, He Sees You When You're Sleeping and many others. - Irina2932
Grew up drooling over her perfect ass
24
Julia Stiles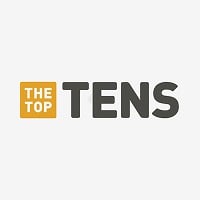 Julia O'Hara Stiles is an American actress. She first gained prominence for her lead roles in teen films such as 10 Things I Hate About You for which she won MTV Movie Award for Best Breakthrough Performance, Down to You and Save the Last Dance winning the Teen Choice Award for Choice Movie Actress.
25
Grey DeLisle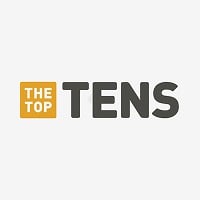 Erin Grey Van Oosbree, credited as Grey DeLisle and Grey Griffin, is an American voice actress and singer-songwriter.
26
Isla Fisher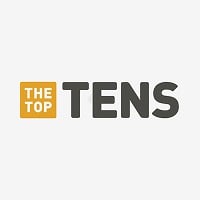 Isla Lang Fisher is an Omani born Australian actress. Born to Scottish parents in Oman, she moved to Australia at age 6. She appeared on the children's adventure series Bay Cove and the short-lived soap opera Paradise Beach, before playing Shannon Reed on the soap opera Home and Away.
She's ok for comedies but her OBSESSION in her private life for Jewish religion is really annoying to hear.
27
Angela Bassett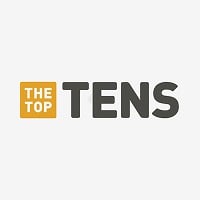 Angela Evelyn Bassett is an American actress and activist. She is best known for her biographical film roles, most notably her performance as Tina Turner in the biopic What's Love Got to Do with It, for which she was nominated for the Academy Award for Best Actress and won a corresponding Golden Globe ...read more.
28
Bridget Fonda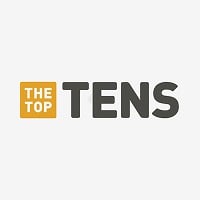 Bridget Jane Fonda is a retired American actress. She is known for her roles in such films as The Godfather Part III, Single White Female, Point of No Return, It Could Happen to You, and Jackie Brown.
The Godfather: Part III, Single White Female, Point of No Return, It Could Happen to You, City Hall, Jackie Brown...
- Irina2932
The most talented and the most underrated actress of the Fonda family! How come?
1 of the best butt's in the history of Hollywood
The best, she is so beautiful.
29
Courtney Cox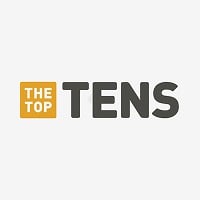 Courteney Bass Cox is an American actress, producer and director. She is best identified for her roles as Monica Geller on the NBC sitcom Friends, Gale Weathers in the horror series Scream, and as Jules Cobb in the ABC/TBS sitcom Cougar Town, for which she earned her first Golden Globe nomination.
She is my favorite actress of all time. She is beautiful, sophisticated, insanely funny and only the coolest woman to ever live. I would like to see her in a dead serious drama playing a drug addict or hopeless alcoholic in love with a similar man. She would absolutely kill it!
I think she's not that good as an actress. Just look at one of those " Scream " movies where she's starring next to talented actresses like Neve Campbell or Parker Posey and it's obvious that she don't have the talent to compete with those actresses. Next to Parker Posey, I even dare to say that she's a bad actress.
She's popular because of " Friends " but popularity and talent are two different things. If she's underrated as an actress it's because she really don't deserve to be concidered as a top actress.
She is an amazing comedy actress. She really should of stuck with comedy. Friends and cougar town she is hilarious
I really liked her in friends as Monica Gellar
30
Geena Davis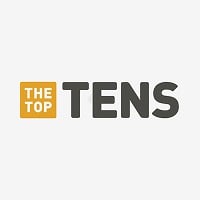 Virginia Elizabeth "Geena" Davis is an American actress, film producer, writer, voice actress, former model, and former archer.
31
Helena Bonham Carter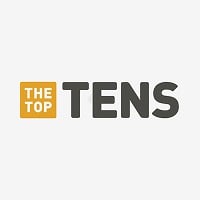 Helena Bonham Carter is an English actress. She was nominated for the Academy Award for Best Actress for her role as Kate Croy in The Wings of the Dove, and the Academy Award for Best Supporting Actress for her role as Queen Elizabeth in The King's Speech.
Absolute genius with the quirky roles she has choosrn
32
Courtney Thorne-Smith
In "According to Jim" I like her even better than in Melrose Place - Irina2932
33
Lindsay Lohan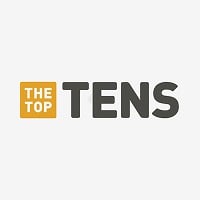 Lindsay Dee Lohan is an American actress. She is also a model, singer, songwriter, director, and producer.
She was talented but she threw that all away for a decadent life. As a result she isn't that talented anymore.
And for that matter I believe you can't consider her for a underrated actress. Who plays with fire get burned.
34
Cate Blanchett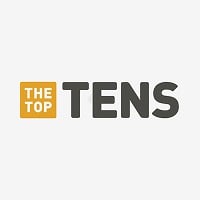 Catherine Élise "Cate" Blanchett is an Australian actress and theatre director. She has received international acclaim and many accolades for her work, including two Academy Awards, three Golden Globe Awards, three BAFTA Awards, six AACTA Awards, and three Screen Actors Guild Awards.
Cate is amazing!
I must be honest and say that I fell in love with Cate because of Carol but after watching her performance in Blue Jasmine, I knew she was/is the best.
I actually disagree when people say Cate is the new Meryl Streep, Cate is Cate and so much more, she's beautiful, humble, super intelligent and really funny. So for me Cate is definitely the best!
Don't believe in me?
Go watch Notes on a Scandal, Carol, Blue Jasmine, Truth, Elizabeth, and if you want to see a soft side of Cate, watch Bandits even though her performance still amazing in that movie.
Meryl Streep is too overrated. I think Cate Blanchett is a much better actress and she is certainly more good looking than Meryl Streep.
She is the next Meryl streep. Already has two Oscars.
35
Kristy Swanson
very underrated as an actress - Irina2932
36
Janet Leigh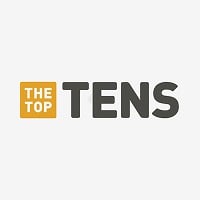 Janet Leigh, born Jeanette Helen Morrison (July 6, 1927 – October 3, 2004) was an American actress, singer, dancer and author. She is best remembered for her performance in Psycho, for which she was awarded the Golden Globe Award for Best Supporting Actress and received an Academy Award nomination. ...read more.
37
Zooey Deschanel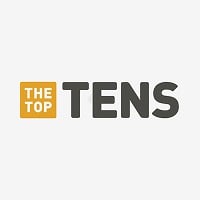 Zooey Claire Deschanel is an American actress, singer-songwriter, model, and producer most known for her deadpan comedy roles in the films The Good Girl (2002), The New Guy (2002), Elf (2003), The Hitchhiker's Guide to the Galaxy (2005), Failure to Launch (2006), Yes Man (2008), and (500) Days of Summer ...read more.
38
Madonna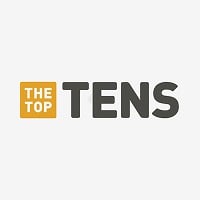 Madonna Louise Ciccone, known professionally as Madonna, is an American singer, songwriter, actress, and businesswoman. She influenced a lot of singers such as: Lady Gaga, Jennifer Lopez, Rihanna, Beyonce Knowles and Britney Spears. She is known as Queen of Pop and at modern pop culture specifically ...read more.
Not underrated because she's a bad actress. End of story.
39
Jennifer Lopez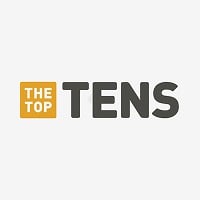 Jennifer Lynn Lopez, also known as J. Lo, is an American singer, actress, dancer, fashion designer, author and producer.
Beautiful actress exploding talent can fit into ANY role imaginable but never gets the chance to shine in emotional film
40 Hope Davis
41
Jenna Dewan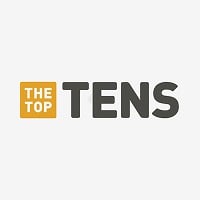 Jenna Lee Dewan is an American actress, businesswoman and dancer. She started her career as a backup dancer for Janet Jackson, and later worked with artists including Pink, Missy Elliott, and Christina Aguilera.
42
Keira Knightley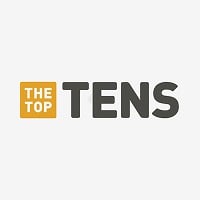 Keira Christina Knightley is an English actress. She began acting as a child on television and made her film debut in 1995. She had a supporting role as Sabé in Star Wars: Episode I – The Phantom Menace and her first significant role came in the psychological horror film The Hole.
Very sad how underrated she is after a string of great performances. She is a very subtle and effective actress who can emote just through her eyes. She showed that ability in Atonement. The Duchess showed a new level of maturity in her acting. - VocalMimzy
Keira is very beautiful and a good actress, but I don't see her as underrated. She's listed among the top 20 in the Top Tens best actresses, which I think is high.
How is she underrated? I've never seen any of her movies so I don't know. She is naturally so beautiful and she looks so much like Sharon Tate!
Last I looked, she was in the top twenty for best actresses, ahead of Elizabeth Taylor, Vivian Leigh, Ingrid Bergman, Lucille Ball, Judy Garland, both Hepburns, Jessica Lange, and many others. This is not to disrespect Keira, she's very good. But underrated? Sorry, no.
43 Laura Linney
44
Winona Ryder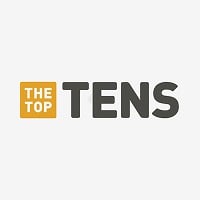 Winona Ryder is an American actress. One of the most profitable and iconic 1990s actresses, she made her film debut in the 1986 film Lucas.
45
Michelle Williams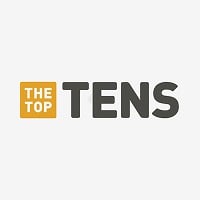 Michelle Ingrid Williams is an American actress. She began her career with television guest appearances, and made her feature film debut in Lassie, which earned her a Youth in Film nomination.
Very talented, very beautiful actress. Despite her nomination for the movie " Backbroke mountain" she recieved a lot of critic because of her catholic background. Her popularity was somehow less in certain circles because of that and I wonder sometimes if there's maybe a connection if she 's stay underrated.
Nevertheless she really deserves to be more recognized for her work and acting skills. Besides that I think she had to win an oscar for her nomination in " My week with Marilyn " that she lost for the overrated Meryl Streep with her crappy movie "The Iron lady ". But that's Hollywood politics and it's a shame.
She's rarely in the spotlights for her movies. Great acting but so underrated,that many popular tabloids don't see it.
46
Dina Meyer
Dina meyer is my favorite actress she deserves to be a top rated actress.she is the most beautiful actress I ever seen.
47
Neve Campbell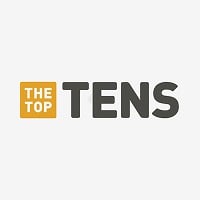 Neve Adrianne Campbell is a Canadian actress. She is best known for her role as Sidney Prescott in the horror film series Scream.
Too talented to be ignored. Her acting abillities gets better and better and so does her movies despite that she's less popular now. Maybe it's a lack of publicity but she really needs to be in the spotlights again. A gifted actress without a doubt.
48
Natalie Wood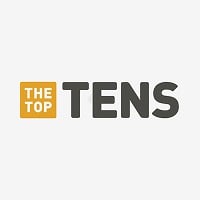 Natalie Wood, born Natalie Zacharenko (July 20, 1938 – November 28 or 29, 1981) was an American film and television actress. She is best known for her role opposite James Dean in Rebel Without a Cause and as Maria in West Side Story. But the American icon remains infamously known for the circumstances ...read more.
A very beautiful actress who deserved more. Her life and her ending were tragic and people seems only to remember her for that ( alcohol, medication problems ). But she was unique and very talented and it's a pitty she don't get the iconic recongnition of all time best actresses.
49 Carrie-Anne Moss
50
Alice Playten
She plays the part of Blix very well in the 1985 fantasy/adventure film 'Legend'. My favorite character in the whole movie. I just wish you could have seen more of Blix. Blix is awesome! It's also awesome that Blix was modeled after Rolling Stones guitarist Keith Richards.
PSearch List