Most Underrated Christian Rock Bands
The Top Ten
1
Thousand Foot Krutch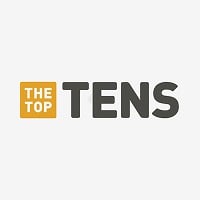 Not underrated at all, it is a top 5 band! Try Nine Lashes.
Underrated? They're, like, the third biggest Christian Rock band, as far as popularity goes. - LarkwingFlight
Not underrated at all
They were like the most famous christain band in the 90s.
2
Ashes Remain
The quality of music this band produces, rivals Skillet. - CannedPrince
How could you not like end of me? Come on
WITHOUT YOU it will be the END OF ME. Don't leave me ON MY OWN. RIGHT HERE you can CHANGE MY LIFE.
Please listen,just listen.you'll come running back to vote! Because they are so good and underrated! Vote so more people can listen...humanity is missing out! - alter-native
V 1 Comment
3
We As Human
Prodigy Band of the legendary John Cooper. Twisted sound and good feeling behind the lyrics, give em a listen!
4
Fireflight
First of all that sound they have is awesome with the bass and power cords and then you add dawns vocals and your like can it get better and it does when you hear the lyrics. WOW.. When I received christ I kinda though my music was gonna be organs and blue hair but that's so not true. If your needing something new try fireflight and turn it up loud. Thanks kyle
What can I say? They're on my playlist I pump while driving transit bus, and I have people who have taken their headphones off to listen to them, and several people ask who they are. That says a lot. Great lyrics, great vocals, great music that is well above the same old 'pop' radio.
5
Disciple 13
This Bands music speaks to the broken looking for a path the change their life for the better. The live concert is awesome! Keep it up Disciple 13 - forthemusic
This band is Definitely under rated, I like them better live than recorded but either way they are very uplifting with their music. - CFJgmail
Good music great lyrics, they have a heart for recovery through Jesus Christ I hope they get more exposure soon - forthemusic
They are Rockers for Jesus for sure hope they get more exposure with their music
V 5 Comments
6
Manafest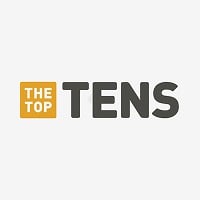 Christopher Scott Greenwood, better known by his stage name Manafest, is a Canadian Christian rapper and rock artist from Pickering, Ontario.
Best three songs from Manafest are- Impossible, Bring The Ruckus, and Avalanche
Agree he's underrated and amazing check out the fighter album it amazing
Technically a singer. - LarkwingFlight
Manafest is one of my favorite rock artists. It surprises me that he isn't as popular as he should be. No Plan B, Human, and Renegade are my 3 favorites from him, but he has a lot of awesome songs. - BillyBobJoe
7
Red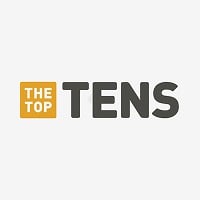 Red is an American rock band from Nashville, Tennessee, formed in 2002. The band's lineup consists of singer Michael Barnes, guitarist Anthony Armstrong, and bassist Randy Armstrong.
Calling Red underrated is like calling Eminem underrated. In other words, not underrated at all. They are one of the biggest Christian rock groups there are! - LarkwingFlight
Between Red and Nine Lashes.
I LOVE RED WHEN YOU CALL RED UNDERRATED THEN YOU SHOULD GO DIE IN A HOLE RED IS THE BEST BAND THERE IS
8
Downhere
They only play two of their songs on the radio, they should play more, like all of them are good for the radio.
Little to no Airplay. Listen to Last Amen and Last Night's Daydream.
Maybe not what you'd consider "rock," more like alternative rock. But still more underrated than TFK and Red. - LarkwingFlight
9
Nine Lashes
Anthem Of The Lonely is their best song.
Anthem of the Lonely should convince anyone.
What this lead singer does with the Pre-Chorus/Chorus parts blows my mind. He merges them seamlessly.
---Clay---
V 1 Comment
10
Anthem Lights
Caleb, Joey, Alan, Chad
AWESOME BAND! SHOULD HAVE GOT MORE VOTES, AMAZING VOICES
The Contenders
11
STRIA
They have such a beautiful tone and voice, they deserve more spotlight!
12
Decyfer Down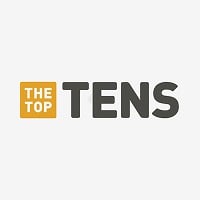 Decyfer Down is a Christian rock band formed in 1999 and based in Morehead City, North Carolina. Until 2002 – the year that Christopher Clonts joined the band – they went by the moniker Allysonhymn (pronounced All-eyes-on-Him). Decyfer Down is well known in Christian music, but the band is also ...read more.
I would vote Red but they aren't really underrated but Decyfer Down is fairly underrated and they are pretty stinkin good
They are so underrated. They have released four albums and I must admit all of their songs are great. Their post grunge style is great. And I gotta hand it to TJ Harris.
AWESOME HOE ARE THEY NOT IN TOP 10 SERIOUSLY
13
Anberlin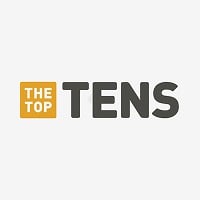 Anberlin was an American rock band formed in Winter Haven, Florida in 1998. Since the beginning of 2007, the band consisted of lead vocalist Stephen Christian, guitarists Joseph Milligan and Christian McAlhaney, bassist Deon Rexroat, and drummer Nathan Young.
Extremely underrated, they are simply amazing!
14
Disciple Thirteen
Isn't Disciple 13 and Disciple Thirteen the same band well I will vote for them twice. If your struggling with something Disciple 13 has a couple of songs that will touch you, It did me - CFJgmail
Their live show is awesome, their music speaks of recovery from whatever you struggle with through God. the musicians are top notch.I heard them at a Celebrate Recovery concert a few years ago. - gailmdls
15
Sanctus Real
Their songs talk about everyday struggles and how to deal with them with God's help. Very uplifting and encouraging!
Ek
V 2 Comments
16 The Protest
17
Icon for Hire
Best band ever!
18 X-Sinner
19 Earthsuit
20
Underoath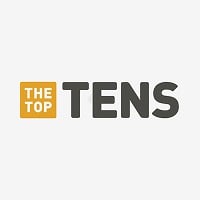 21 The Classic Crime
22 Samestate
23
Owl City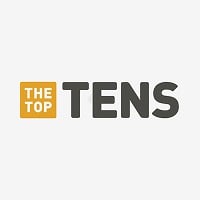 Owl City is an American Synthpop/Electronica project created in 2007 in Owatonna, Minnesota; it is the most successful of several projects by singer, songwriter and multi-instrumentalist Adam Young.
He is actually a Christian singer, not just a Christian who is a singer.
I wish more people knew that Adam is a Christian and a lot of his songs are Christian to like Shooting Star, Galaxies, and even Tidal Wave.
Vote him up.
He may not be underrated per se, but his Christian songs definitely are. You're Not Alone is a pretty good example. - LarkwingFlight
24
Jars of Clay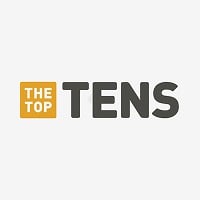 Jars of Clay is a Christian rock band from Nashville, Tennessee. They met at Greenville College in Greenville, Illinois.
25 Cloverton
26
Royal Tailor
Do this musician have a Facebook page?
Ready set go is the est song ever
27 Third Day
28 The Wrecking
29 Sent by Ravens
30 Relient K
31 Starset
32
REPENT
In a time when most Christian bands wanted to sound like others repent didn't. They had their own sound
One of the all time Christian metal bands of all time. True to the word. I was a great time in Christian metal.
V 4 Comments
33 Lightswitch
34
Big Daddy Weave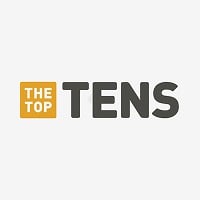 Big Daddy Weave is a contemporary Christian band composed of Mike Weaver, Jay Weaver, Jeremy Redmon, Joe Shirk, and Brian Beihl.
35 David Crowder
36
Demon Hunter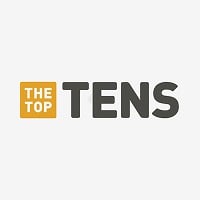 Demon Hunter is a metal band, not a rock band. However, they are one of the best Christian bands out there. Alongside Manafest they are definitely underrated. - BillyBobJoe
37
Mike Mains & The Branches
They write songs that are not-only catchy but filled with emotions and literary brilliance. Worth a check out regardless of music tastes.
V 1 Comment
38
P.O.D.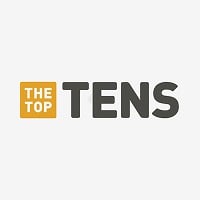 REALLY!? This band changed how. Christian rock was looked by secular listeners! P.O.D. was one of the first Christian bands that not only flipped on to secular rock radio, but also to the mainstream radio as well. This band is undoubtedly underrated and seeing it at 39 just makes me cringes. Come on guys" vote for this awesome band. - cjWriter1997
39
Tenth Avenue North
Their music is of a kind I know nowhere else! It gets into your bones and really addresses how people feel and makes them feel better. - keycha1n
LOVE THEM so MUCH!
The lyrics are kinda sad sometimes, but they're so perfect.
40
Mastedon
Created and spearheaded by brothers John and Dino Elefante (Producers for Petra) in 1989, this Christian Hard Rock Band though not very influential were by and large one of the best Christian Rock bands ever despite only having three albums to their name.
41 Compliments of Gus
42 In the Midst of Lions
43
Casting Crowns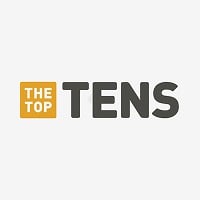 Casting Crowns is a contemporary Christian and Christian rock band started in 1999 by youth pastor Mark Hall, who serves as the band's lead vocalist, as part of a youth group at First Baptist Church in Downtown Daytona Beach, Florida.
They are neither underrated, nor rock. - LarkwingFlight
44 Above Only
45 I, the Breather
46
The City Harmonic
Crazy good. They really touch your heart. My first and still my favorite.
47
Plumbline
A fantastic band that has never really promoted or advertized itself into the public limelight, but has done a lot of fantastic songs
48
Daniel Amos
Especially the album "motorcycle"
50 Showbread
PSearch List
Recommended Lists
Related Lists

Most Underrated Christian Rock Songs

Most Underrated Christian Rock Albums

Most Overrated Christian Rock Bands

Best Christian Rock Bands

Greatest Christian Hard Rock Bands
List Stats
300 votes
55 listings
5 years, 176 days old

Top Remixes (4)

1. Anberlin
2. Manafest
3. Thousand Foot Krutch

stickmonster
1. Disciple 13
2. Downhere
3. Anthem Lights

underdog5631
1. Icon for Hire
2. STRIA
3. Ashes Remain

amcskillet
View All 4
Error Reporting
See a factual error in these listings? Report it
here
.