Most Underrated Eminem Songs
Irina2932
The Top Ten
1
Rock Bottom
A masterpiece
The song is so realistic
This is a very good list because all of these are easily recognizable as underrated.
This song is so motivational
1 Comment
2
Legacy

The rhyme scheme alone absolutely blew my mind.
Rock Bottom is regarded as the best on The Slim Shady LP by practically every Eminem fan. I don't think that's considered underrated. Legacy deserves better. - Midevilnight
It is meaningful and I think it should be more known than it already is
3
Space Bound

This song is so powerful but it's so underrated. THIS song should've been a hit in 2010 instead of Love the Way you Lie (which was a good song, don't get me wrong)
beautiful
4
Rabbit Run

This is one of my favorite Eminem songs. Just 3 minutes of him rapping, what Eminem is.
5
Guts Over Fear

Insanely motivational. For example: "So this is for every kid who all's they ever did was dreamt that one day just getting accepted
I represent him or her, anyone similar, you are the reason that I made this song
Everything you're scared to say don't be afraid to say no more" He cares about his fans, as well as the rhyme and lyrics are amazing.
6
25 to Life

Beautiful Song with a unconventional diss at Hip-Hop
Every other recovery song is underrated
7
Drug Ballad

This is 100% one of the 4 best songs on the album
Rock Bottom will always be my favorite, but this song is just too underrated. - DarthPhasey
Defidently the most underrated eminem song - LegitGames12
8
Business

Rips apart the entire song with his flow. An amazing braggish song calling out some of the rap "criminals" in the game. Great beat as well, perfect for an angry, somewhat comedic track
The chorus is addictive
9
Cinderella Man

Come on yo, this song is great and one of the best pump up music I've ever heard Eminem rocks!
10
No Apologies

This is the most underrated. Is so deep and shows struggles almost the same as The way I am. And the flow is just outstanding too
Hidden on his forgettable album, " The Re-Up" is a great song that feels like it was leftover from the Eminem show or from 8 mile. 1 listen and this song became in my top 3 from him.
The fact that it's 28 explains how underrated this song actually is.
One of his best song, very cold song
The Contenders
11
Hailie's Song

Eminem's best attempt at singing by far
Third verse, worth it
Waaayy to underrated
12
Criminal

Honestly the best eminem song fk his new songs
Literally everything people love and hate about Eminem in one song - Midevilnight
This is my first Eminem song that I listened to.
13
Stimulate
Listen to this song and the words. One of his very best works doesn't even get in the top 30 of underrated songs? Incredible song, educate yourselves.
I feel that stimulate is like a self awareness eminem type of song and responsibility to his audience and listeners and it has a depressing beat and they are few good and powerful lines.It should have been on the Eminem show, anyway it's a really good underrated track.
14
Renegade
Underrated it is one of best slim shady songs where he talk about that he cannot be stopped about rapping about dark society.
15
Soldier

Honestly I scrolled all the way through the list to find this song, this is one of eminem hardest and underrated songs by far, listen to this
16
Bully
Horrible song, but, definitely underrated
Fantastic song
17
No Love

18 Just Don't Give a F***
19
Headlights

People don't really like this song, but if you actually LISTEN to it, it's an apology to his mom, debbie
Extremely underrated. Well, Am I the only one who feels that almost all eminem songs are underrated.
20
The Hills

This isn't a song it's a remix - DaLizts
21
Elevator

Very underrated. One of the best songs I've ever heard. Although I actually think this is the second most underrated song. I think the most underrated is Evil Twin.
Such a catchy hook. The entire song is great though. I've listened to this song about 10 times in a day. I LOVE THIS SONG!
Everything about this song is AWESOME!
22
Shake That

23
Beautiful

The best song in history, yet many don't even know about its existence
24
We as Americans

This was clear to me as an instant classic, but in the eyes of others, apparently it was seen as just another song, it kinda sad to see this one passed over
I really like the censored verse in this song
25
Rhyme or Reason

26
Kill You

27
Deja Vu

Good beat, best chorus
This is what underrated song is. It's true eminem is the most underrated rapper. This song actually is from relapse his most underrated album. And I hate how people don't even take its name. This song is absolute genius.
If you're in to his storytelling songs this is a great one even though it has no comedy elements in it, it's a deep song none the less!
Really underrated. One of his most personal songs. - marmalade_skies
2 Comments
28
Beautiful Pain

Extremely Underrated...
29
Like Toy Soldiers

Best on encore, one of the only good songs on the album
It's such a dope song, maybe the best on Encore and it's so underrated ❤️
30
3 A.M.

31
So Bad

32
Love the Way You Lie, Pt. II

33
Infinite
I love this song!
34
Arose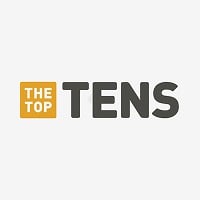 35
White America

36
Marshal Mathers

37
Fall

38
Cold Wind Blows

It's the best song on Recovery by far! But the ones that are more popular have music videos (I love No Love though).
I love it.,.extremely underrated song
Weird segments but I love this song, it's really catchy.
39
Music Box

40
Mockingbird

Very emotional song.In my opinion this song is one of the best rap songs of all time.
41
Seduction

42
Guilty Conscience

Eminem and Dre. What more could you want?
43
Hello

44 B**** Please II
45
Role Model

46
Encore / Curtains Down

How is this song not number one?! In my opinion Guilty Conscience is the most OVERRATED song! This song has great beats, nice lyrics and is an awesome party/farewell song! I got goosebumps the first time I heard it! A unappreciated masterpiece!
Great song! How is this not top 5?! In my opinion guilty Conscience Is the most OVERRATED song. This has great beats, nice lyrics and is a great farewell song! After listening to the whole album this was a great way to end it! I got the chills!
47
A**hole

I actually really like this song. Very underrated. But I think Evil Twin is the most underrated song but it isn't on here. This is a close second though.
48
Jimmy Crack Corn

Hella underrated and sooo good
49
Need Me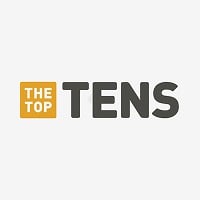 50
Won't Back Down

PSearch List
Related Lists

Most Underrated Songs on Eminem's Relapse

Most Underrated Eminem Albums

Top Ten Most Messed Up Eminem Songs

Most Explicit Eminem Songs

Top 10 Most Iconic Eminem Songs
List Stats
600 votes
116 listings
8 years, 50 days old

Top Remixes (13)

1. Legacy
2. Guts Over Fear
3. Rock Bottom

CRB88

1. Deja Vu
2. Groundhog Day
3. Rabbit Run

NK1998

1. 25 to Life
2. Like Toy Soldiers
3. Business

Irina2932
View All 13
Error Reporting
See a factual error in these listings? Report it
here
.