Most Underrated Film Stars
Movie stars that have not achieved the status or fame that they deserved.

The Top Ten

1 Gillian Anderson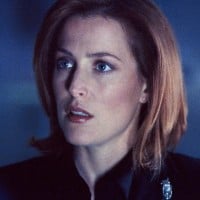 Gillian Leigh Anderson is an American-British film, television and theatre actress, activist and writer.
I would give her an OSCAR each year *g*
House of Mirth
Bleak House
Straightheads...
She is perfect in every role she plays

Agree! she should sign more movies, damn Hollywood producer!
im so excited seeing her X - files this year.. well who doesn't =)
2
Morgan Freeman

Morgan Freeman (born June 1, 1937) is an American actor, director and narrator. He has appeared in a range of film genres portraying character roles and is particularly known for his distinctive deep voice. Freeman won an Academy Award in 2005 for Best Supporting Actor with Million Dollar Baby (2004), ...read more.
One of the greatest actors of all time, he makes any movie he appears in much better and appears in so many great movies (Notely The Shawshank Redemption). His voice is amazing and makes a perfect narrator in any film. But I don't believe he is underrated.
An actor par excellence..! I know nothing about the politics in Films.. But I know good actors.. And this man tops my list..!
How can you not like his badass attitude and wise words, everything he says is memorable!
I don't get this list. I mean most of the actors on this list actually recognized stars.
3
Jonathan Rhys Meyers

Jonathan Rhys Meyers, born Jonathan Michael Francis O'Keeffe (27 July 1977) is an Irish actor. He is best known for his roles in the films Velvet Goldmine (1998), Bend It Like Beckham (2002), Match Point (2005), Mission Impossible III (2006) and his television roles as Elvis Presley in the biographical ...read more.
Jonathan Rhys Meyers is one of the most underrated actors. He's able to play different characters. He's full of energy and he's able to change his mood quickly on a role. He's a great character actor
He's a very talented actor, who is able to play different characters. Most underrated for his acting.
4
Erika Eleniak
She could be a huge sex symbol of all time. People, where's your eyes? - Magnolia
5
Eric Bana

Eric Bana is an Australian actor and comedian. He began his career in the sketch comedy series Full Frontal before gaining critical recognition in the biographical crime film Chopper.
Such a handsome and talented actor! If only I were one of those Hollywood giants with piles of money and fascinating projects. He would be the one to star in my movies.That 's for sure.
He was that guy whom I loved more than brad pitt in troy,He was excellent in hulk and black hawk down too
6
John Travolta

John Joseph Travolta is an American actor, dancer, and singer. Travolta first became known in the 1970s, after appearing on the television series Welcome Back, Kotter and starring in the box office successes Saturday Night Fever and Grease.
He's awesome! He was in Grease and Pulp Fiction! People he's good!
7
Edward Norton

Edward Harrison Norton is an American actor, filmmaker and activist. He has been nominated for three Academy Awards for his work in the films Primal Fear, American History X and Birdman.
he is a brilliant actor I mean, Fight Club, American History X, Primal Fear, 25 th hour etc.

Beyond underrated. One of the best that ever was!
8
Robert Downey Jr.

Robert John Downey Jr. (born April 4, 1965) is an American actor and producer. His career has included critical and popular success in his youth, followed by a period of substance abuse and legal troubles, and a resurgence of commercial success in middle age.
9
Leonardo DiCaprio

Leonardo Wilhelm DiCaprio (born November 11, 1974) is an American actor and film producer. DiCaprio began his career by appearing in television commercials in the late 1980s.
One of my favourite actors!
Leo is the best
10
Christian Bale

Christian Charles Philip Bale (born 30 January 1974) is an English actor. He has starred in both blockbuster films and smaller projects from independent producers and art houses.
Probably the best actor in hollywood. Not many people gets into his/her roles like he does it. Spectacular in almost all movies his made. And its quite funny that his biggest role as a moviestar (batman) was probably one of his easiest roles! I recomend you people who haven't seen his other movies to see them. The fighter is a movie that deserves more credit and bale as always is fantastic!
Um.. Bale for sure. If you haven't seen the Prestige then you really need to see it. Bale stars and he nails it! This was before Batman Begins, and is also directed by Christopher Nolan.
Why not give him an Oscar?
He'll get an Oscar one day.
The Contenders
11
James Caviezel

Frequency was a great film, as was The Count of Monte Cristo. He played the villain in Deja Vu as well as Jesus in the Passion of the Christ. He is a very diversified actor. He should be getting more big roles than he does.

*Interesting Fact - He played one of the F18 pilots who bombed Alcatraz in The Rock. - Freak_Show1
12
Sherilyn Fenn

Sherilyn Fenn is an American actress. She came to attention for her performance as Audrey Horne on the TV series Twin Peaks for which she was nominated for a Golden Globe Award and an Emmy Award. She is also known for her roles in Wild at Heart, Of Mice and Men, Boxing Helena and the television sitcom ...read more.
13
Al Pacino

Alfredo James "Al" (April 25, 1940) Pacino is an American actor and filmmaker. Pacino has had a career spanning more than five decades, during which time he has received numerous accolades and honors.
He is the Best actor I have concluded after watching hundreds of Movies of different genres, actors and directors.
14
Jack Black

Thomas Jacob "Jack" Black is an American actor, singer, musician and comedian. His acting career has been extensive, starring primarily in comedy films. Black is the lead vocalist of the comedic rock group Tenacious D, which he formed in 1994 with friend Kyle Gass. They have released the albums Tenacious ...read more.
look at this list and tell me whats wrong... these are all highly rated filmstars wtf morgan freeman, al pacino, robert downey jr, jerry lewis, dean martin all very highly rated filmstars
i pick jack black because he is seen for his comedy but is underrated for his acting skills
He's a real comedian! His facial expression is so wide that I'm sure he could play any kind of character. Loved his performance in "Holiday".
He is seriously one of the best actors out there, School of Rock was truly memorable.
School of Rock, Tenacious D, Anchorman Jack Black is the best
15
Ed Harris

Edward Allen Harris is an American actor, producer, director, and screenwriter. His performances in Apollo 13, The Truman Show, Pollock and The Hours earned him critical acclaim in addition to Academy Award nominations.
16
Alicia Silverstone

Alicia Silverstone is an American actress, producer, author, and activist. She made her film debut in the erotic thriller The Crush, earning the 1994 MTV Movie Award for Best Breakthrough Performance, and gained further prominence at the age of 16 as a teen idol when she appeared in the music video ...read more.
I love alicia silverstone she is one of my favorite she is so nice and pretty and I loved her in clueless also an underrated movie
17
Jennifer Lopez

Jennifer Lynn Lopez, also known as J. Lo, is an American singer, actress, dancer, fashion designer, author and producer.
This woman does not get the credit she deserves as an actress.
she act's very well and she is a horrible striper. just horrible. sorry J. LO ( but it was really bad )
18
Famke Janssen

Famke Beumer Janssen is a Dutch actress, director, screenwriter and former fashion model. She played Xenia Onatopp in GoldenEye, Jean Grey / Phoenix in the X-Men film series, Ava Moore on Nip/Tuck and Lenore Mills in the Taken film trilogy.
19
Chris Tucker

Christopher "Chris" Tucker is an American actor and stand-up comedian. He is known for playing the role of Smokey in Friday and as Detective James Carter in the Rush Hour film series.
20
John Cusack

John Paul Cusack is an American actor, producer and screenwriter. He began acting in films during the 1980s. Cusack starred in films, including Better Off Dead, Say Anything..., Grosse Pointe Blank, Being John Malkovich, High Fidelity, 1408, 2012 and The Raven.
21 Casper Van Dien
22
Cillian Murphy

Cillian Murphy is an Irish actor of stage and screen. Since making his debut in his home country in the late 1990s, Murphy has also become a presence in British and American cinemas noted by critics for his performances in a wide range of roles.
23
Dean Martin

Dean Martin was an American singer, actor, comedian, and producer. One of the most popular and enduring American entertainers of the mid-20th century, Martin was nicknamed the "King of Cool" for his seemingly effortless charisma and self-assurance.
Dean was a great singer, but he also wanted to be remembered as a great actor and comedian. The movie "Rio Bravo" is a good example of his acting skills. Then again he played a drunk so he was totally in his element haha!
Genius
24
Vivien Leigh

Vivian Mary Hartley, later known as Vivien Leigh and Lady Olivier, was an English stage and film actress.
I liked her in "Gone With the Wind" for it is my favorite film of all time, but she was equally as convincing and captivating in "A Streetcar Named Desire". Not to mention she only made twenty films and is one of eleven actresses to win two best actress Oscars. Also the first and only British actress to win a best actress Oscar. Enough said.
Her performance in "A Street Car Named Desire" was even better in my opinion then in "Gone With the Wind". She was an incredible film actress though she didn't star in many movies, and she made a great comeback at nearly 40 after winning an Oscar in her 20's. Only wish I could've seen her on stage.
Totally agree with the comment posted. Well written and my same thoughts exactly. Thanks!!!
25
Jeff Bridges

Jeffrey Leon "Jeff" Bridges is an American actor, singer and producer. He comes from a prominent acting family, and appeared on the television series Sea Hunt, with his father, Lloyd Bridges and brother, Beau Bridges.
Uhm... he's won an acadamy award, don't see why he's underrated. And that counts for nearly everybody on this list. Pretty stupid list...
PSearch List