Most Underrated Genesis Songs
Irina2932
The Top Ten
1
Home by the Sea

Best genesis song ever...
So good. enough said. surprising to see invisible touch on here, I voted that as the most overrated.
2 Go West Young Man (In the Motherlode)
3
Duke's Travels

A monumental track that is never counted among the band's best. It's just as good as Firth Of Fifth and The Cinema Show, as it is a throwback to the SEBTP album.
4
The Battle of Epping Forest
Truly great track Gabriel's changing vocals superb band musically hit the heights just awesome
Don't know why this one isn't considered higher among Genesis fans.
Better than Firth of Fifth, the best track on Selling England.
Supernice atmosphere, nice contrast between british gangs and robin hood, just awesome.
5 The Fountain of Salmacis
6
Keep It Dark
So underrated a great song!
7
Invisible Touch

Are you kidding me? This song is their most overrated piece ever. - isaaonrtdmtr
8
Burning Rope

9
Tell Me Why
There are some superb songs on the We Can't Dance album that are overshadowed by No Son Of Mine, etc. This one of them.
Everybody seems to hate this song. I don't know why: it isn't even offensive. It's not a genesis highlight, but itis sure a good song
10
Congo
This song proves that calling all stations isn't a that bad of an album
The Contenders
11 The Colony of Slippermen
12
Driving the Last Spike

Hardly heard but up there with many of the great longs. Great story telling with great instrumental break. Behind Home by the Sea, Domino, Firth, Musical Box, Cinema Show and obviously Supper's Ready, but not far behind
Their most underrated by far. Fabulous social historic comment and great instrumentation
13
Mad Man Moon

One of their best songs. - MaxPap
Definitely awesome (maybe heathaze is even more underrated.
Awesome
14
Not About Us

15
Domino

I rarely hear this song talked about, but it's one of my favorites of all time. Pay more attention to this one, it really shows the greatness of Genesis throughout and is a fantastic song (in my opinion)!
Amazing just listen to it.
16
Match of the Day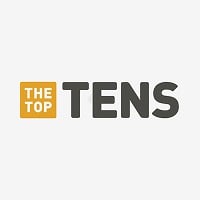 17
Shipwrecked

Just great song. Great singer (much better than the last PC, since Hackett's departure)
18
The Return of the Giant Hogweed

19
Robbery, Assault and Battery

20
Time Table

A unfortunate little known masterpiece tucked onto Foxtrot. Horizon's from the same album should also be considered spectacular. I think Supper's Ready is 22 minutes of pure brilliance; it's so great that the other songs are often overlooked.
21 Abacab
22
Can-Utility and the Coastliners

Brilliant lyrics and catchy riff. "The waves surround the sinking throne". Later they mistimed the mellotron riff in the live versions, but the album version is spot on.
23
Get 'Em Out By Friday

Wow. Just wow.
24
Just a Job to Do

25
The Waiting Room

Am I the only person who likes this song? Sure it's a bit "weird" but this instrumental is certainly one of their best
26 It
27
Ripples

28
Aisle of Plenty

29 The Lamia
30
White Mountain

31
Calling All Stations

Superb beginning to a stunning album.
32
Way of the World

33 More Fool Me
34
Behind the Lines

Amazing song. Like, 19845710384756 key changes, catchy as a mthrfker, and all around a great guitar performance and great song.
35
Shepherd
Really unknown early Genesis song but truely great.
36
Looking for Someone

BAdd New Item
Related Lists
Most Creative Genesis Songs
Most Talented Members of Genesis
Most Addictive Sega Genesis Games

Best Genesis Songs
List Stats
100 votes
36 listings
7 years, 32 days old

Top Remixes
1. Congo
2. Invisible Touch
3. Tell Me Why
Irina2932
1. Go West Young Man (In the Motherlode)
2. Duke's Travels
3. Home by the Sea
edgor1995
Error Reporting
See a factual error in these listings? Report it
here
.