Top Ten Most Underrated Guitarists
copkiller I've seen a lot of bad guitarists on the top and great guys way down. So here are the most underrated guitar players.
The Top Ten
1
Brian May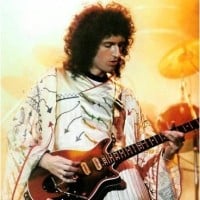 Brian Harold May is an English musician, singer, songwriter and astrophysicist, best known as the lead guitarist of the rock band Queen.
He's not only one of the best guitarists of all time but also one of the best songwriters. he has written some of the most famous queen songs and still when you say Brian May no one knows who you're talking about.
agreed - 80sGreatestOffice
If you don't think Brian May is an amazing guitarist then you're just plain ignorant to the guitar and music as a whole. Listen to "good company" by Queen and just guess at how many instruments you hear. I have ashed my girl friend, close friends I've had for a very long time and all of them come up with different lists of instruments. Its ALL bass, ukulele, drums and guitar. No flutes, penny whistles or anything. That last solo is 24 different guitar tracks layered over each other. I DARE anyone to name a guitarist that has layered 24 different guitar tracks together and made it sound this good.
He should be mentioned in the same company as Hendrix, Clapton, and for my money, the best ever, Van Halen. Just soaring solos and great musicianship.
2
Gary Moore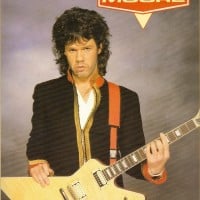 Robert William Gary Moore was a Northern Irish musician, most widely recognised as a singer, songwriter, and virtuoso rock and blues guitarist.
One of the issues with these Top 10 or whatever lists is that they are very heavily influenced/voted on by people in America. Guitarists like Gary Moore may not be that well known by folks in America hence the reason they don't vote for him. Stunning guitarist who can make his guitar, sing, cry,. Whilst he can be very fast way, faster than Van Halen he also has a beautiful melodic tone. Some of his blues works are simply outstanding, when he wrings out every possible note.

As for the list of so called Top 20 guitarists, seriously Buckethead, Slash, decent guitarists but...
Strictly as guitarists,most of Rolling Stone 100 greatest list couldn't string Gary's guitar.
He played like no one else
Unbelievably good guitarist, could play anything from blues to heavy rock RIP Gary
3
Alex Lifeson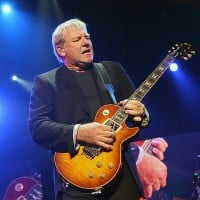 Aleksandar Živojinović, better known by his stage name Alex Lifeson, is a Canadian musician, best known as the guitarist of the Canadian rock band Rush.
My favourite guitarist of all time is Brian May but in terms of underrated guitarists Alex Lifeson takes everyone by a landslide. In a band that already has both Geddy Lee on bass and vocals, and the best drummer of all time Neil Peurt, Alex is severely underrated, his solos on Freewill and Limelight are just previews of what this guy is capable of doing on guitar, I think this guy is the best Canadian guitarist for sure
He deserves more room in the spotlight
La Villa Strangiato…Enough Said!
I absolutely love David Gilmour, but on this site's GOAT guitarists' list, he's #7. Lifeson is #36. Musically speaking, Gilmour and others are more emotional and expressive, but the sheer technical skill and range Lifeson has (not to mention his epically complex and cool birth name) coupled with the massive amount of talent and skill he brought to his integrated band has to be recognized- and, sadly, it often isn't.
4
David Gilmour - Pink Floyd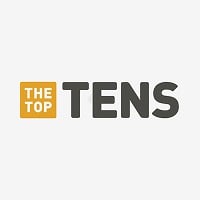 David Jon Gilmour is an English singer, songwriter, composer, multi-instrumentalist, and record producer. He joined the progressive rock band Pink Floyd as guitarist and co-lead vocalist in 1968.
This guy is absolutely incredible! In 2011 Rolling Stone ranked him 14th best all-time, which is better that 82nd back in 2003, but for me that still doesn't give him justice. His guitar sound is unlike anything I've ever heard, he was the guitarist for Pink Floyd, definitely one of the greatest bands of all time, and he also has a great singing voice. Some of his greatest solos are "Comfortably Numb, " "Money, " and "Time. " "Comfortably Numb" might as well be the single greatest guitar solo ever recorded. Pink Floyd rules!
David Gilmour's riffs are incredible. Nothing can comprehend to it and there certainly won't be anyone that can copy or replace him. If you wanna hear some of his solo's I personally recommend watching comfortably numb on the pulse disk (1994), Marooned on bootlegging the bootleggers, high hopes, On the turning away (also an inspirational song.) those are only a few.
David Gilmour is a part of two pantheons. Rock gods and Guitar gods. Seeing dumb people putting names like Slash and Stevie Ray Vaughn ahead of him is just ludicrous. David Gilmour is more revered as a guitar god than anyone else on this list but he is still more underrated than they are. That's how incredible he is.
One of the greatest ever! - Userguy44
5
Al Di Meola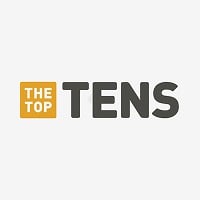 Al Di Meola is an American jazz fusion and Latin jazz guitarist, composer, and record producer of Italian origin.
Al Di Meola is an absolute giant when placed next to other guitarists. Watching him play alongside John McLaughlin and Paco De Lucia will change how you view guitar.
Going to see him in a few months. - IronSabbathPriest
First time I heard Al Di Meola's playing was on Paco De Lucia's Guitar Trio. Then when I listened to his solo work I almost burst into tears. I felt so sorry for him that no one pays any attention to all his skill.

Also David Gilmour? Brian May? Dave Mustanine?
Gilmour and Brian May are widely accepted as 2 of the greatest guitarists of all time and Dave Mustaine is accepted as one of the greatest metal guitarists and that brings me to my conclusion? WHY ARE THEY HIGHER THAN AL DI MEOLA?
6
Richie Sambora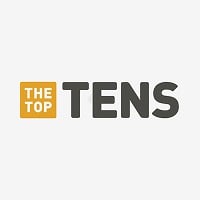 Richard Stephen "Richie" Sambora is an American rock guitarist, producer, singer and songwriter who was the lead guitarist of the rock band Bon Jovi for 30 years. He is known for his work with Bon Jovi from 1983 to 2013. He is a very praised guitarist who played solos for songs like Dry County, Stranger ...read more.
He is one of the best, and for him not to be in the top twenty is not right
Seriously. Richie Sambora IS the most underrated guitarist. This needs to change in this poll. He is one of the most important Guitar players of our time.
He's really good. - Userguy44
There are no words to describe this extraordinary guitarist: musician, singer, songwriter... He did everything, now also a designer :) His main gift is simplicity, spontaneity, joy, knowing how to put into play constantly and he showed with the latest solo album! A complete artist, a sensitive soul!
7
Stephen Stills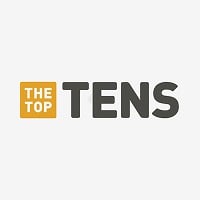 Stephen Arthur Stills is an American singer, songwriter, and multi-instrumentalist best known for his work with Buffalo Springfield and Crosby, Stills, Nash & Young.
Now you're talking! Yes, Steven Stills is VERY talented and a VERY underrated songwriter and guitarist. Brilliant musician, the heart of Buffalo Springfield and CSNY. Great solo albums, too. When Sambora can come up with a song to equal Love the One You're With, I'll consider the fact that he might be better. Right now, it isn't close.
People listen to CSN for the vocal harmonies, but forget the great music behind them. From "Suite: Judy Blue Eyes" to "Woodstock" Stephen Stills' guitar has shredded the shroud of musical apathy, leading the way for the voices behind it.
Thank you. I went on this list to find Stills but I didn't think I would.
Is ripped on long time gone Wow
8
Robin Trower
Two words: bridge of sighs
He's still cranking out top notch songs, check out "Land of Plenty" "See My Life" "Something's about to Change" all in the past 5 years and all kick ass.
Robin Trower is unequalled in tone, style, and ability to deftly translate pure emotion through his instrument. He is the greatest living guitarist on the planet, simply rapturous to see live. Although he was influenced by Hendrix, in my opinion he is much more than Jimi ever was.
Just saw Robin Trower perform at 71 years old. He was amazing, and I too have a hard time seeing the many guitarists on Rolling Stone's Top 100 that are good, but no where near as talented as Trower.
9
Ritchie Blackmore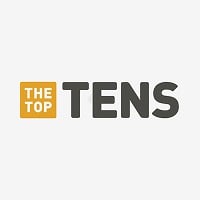 Richard Hugh "Ritchie" Blackmore is an English guitarist and songwriter, best known for his work in the hard rock/metal bands Deep Purple and Rainbow. He was ranked number 16 on Guitar World's "100 Greatest Metal Guitarists of All Time" in 2004, and number 50 in Rolling Stone magazine's list of the ...read more.
Should be appreciated more in the classic rock genre
Yeeeaass. David Gilmore is overrated
My favorite guitarist - Metalfan2112
He is so magnificent. Never got his due credit. Ritchie is hands down top 5. Innovation and technical abilities composed into one = Ritchie Blackmore.
10
John Frusciante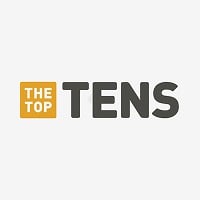 John Anthony Frusciante is an American guitarist, singer, producer and composer.He is best known for his time with the Funk Rock California based band the Red Hot Chili Peppers. He was also part of the Mars Volta, Swahili Blonde, Ataxia and more.
John is seriously my favorite guitarist I know he ain't the best but he is definitely in the top ten. Just listen to key tracks like Snow, can't Stop, Dani California, Wet Sand. I know its hard with Flea also excelling in these songs so just try to edge him out and listen only to the guitar in these songs. John is underrated for his musical style and even for that he is the best. Dani California and Scar Tissue are one of the not many songs where he does a solo because he doesn't like the and just listen to the tribute to Hendrix in the Dani California and you really will know that he could play anything and be the best in it if wanted to. - elibf22
You have to be kidding! Frusciante is a musical genius! I've never seen someone so dedicated to music. Practicing for 10 hours a day as a kid and leaving the band due to stardom early on. He's humble, has a great work ethic, and is a guitar god. "Dani California" "can't stop" etc, don't unveil his true potential. Have you tried playing "snow? " His live stuff is amazing! He should be #1 I can write pages on why. Check out "don't forget me live la cigale" on YouTube. For those of you who appreciate fast guitar more than melodic here you go. Otherwise JF focuses on emotional, focused, slow solos that are not appreciated today which is a shame.
John is a good man he is very real. Every riff he do is so perfect to the bones like snow, can't stop, dani California, californication etc. He might not be the best guitarist technically but this man can do difficult riffs (jimmy page level) and you can see his diversity and emotion in every note. Few people know this man because he is so humble he don't like to be so famous. That makes him the most underrated and the best guitarist for me.
A great and emotional guitarist probably the best of this generation. Can play complex riffs with melody. Also one of the most prolific solo artists around 10 solo albums plus ataxia and appears on most mars Volta albums on lead guitar with Omar Rodriguez. Just loves playing music more than I can say for a lot of others.
The Contenders
11
Roy Buchanan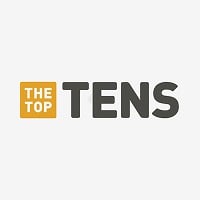 In my opinion the greatest white Blues Rock guitarist ever. Check out his "Second Album" from Polydor. Then go to "Guitar on Fire" during his Atlantic time. Then go to any of his time with Alligator records.

Roy's speed, phrasing precision. Just extra-ordinary.
Just check out his 1975 live show at denver and you'll know
12
Robby Krieger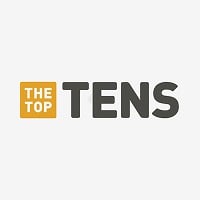 Robert Alan "Robby" Krieger is an American guitarist and singer-songwriter best known as the guitarist of the rock band the Doors, and as such has been inducted into the Rock and Roll Hall of Fame.
Do it Robby, do it!
Robby has various influences and has his own unique style, one of the coolest yet underrated players there is.
Very Underrated
Robby Krieger the flamenco, jazz, psych, delta blues guitarist. Wait... he's just one player what! Highly underrated
13
Dave Mustaine - Megadeth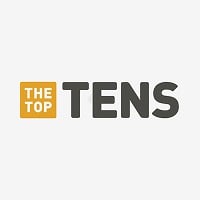 David Scott "Dave" Mustaine (born September 13, 1961) is an American musician, singer, songwriter, actor and author. Mustaine is best known as a pioneer in Thrash Metal, being the former lead guitarist of Metallica before his dismissal in 1983, leading to finding and becoming the front man of his own ...read more.
Only underrated cause he, as well as his band, aren't considered to be as good as Metallica, despite being better, especially in the department of guitar-kickassery. He's certainly better than Hammett, Hetfield, or Slash, and a better songwriter than most. Anybody who actually listens to Megadeth's best material vs. Metallica's best material would realize that Dave Mustaine is the best guitarist in thrash.
He is not underrated
I would say Dave is probably the inspiration for much of what Kirk Hammett has done... If not the original composer of some of it. I totally disagree with Slash being number 1. Slash is a good guitarist, but he's judged more on popularity than his prowess... Dave Mustaine doesn't win the popularity vote against other guitarists (which is one of the reasons I like him even more) but has the raw talent and creativity that the rest lack.
Take a look at the top guitarist list Slash at no. 1? Kirk Hammett @ no. 5? Dave @ 41! He destroys them all
14
Harvey Mandel
The snake is awesome
Best (lamb) chops ever. This guy rips - just grab yourself a copy of his album, Christo Redentor.
15
Adam Jones - Tool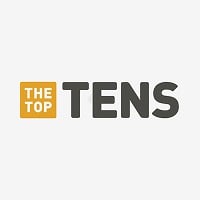 Adam Thomas Jones (born January 15, 1965) is a three-time Grammy Award-winning American musician and visual artist, best known for his position as the guitarist for Tool.
Very climatic and melodic riffs he makes. Deserves more praise
He has this supernatural ability along with Maynard James Keenan to create an atmosphere that is so amazing yet not many can understand.
He has an almost supernatural ability aside Maynard James Keenan to create atmosphere, people just don't understand it.
16
Dave Murray - Iron Maiden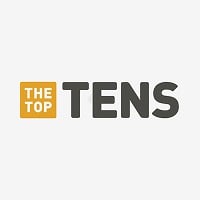 David Michael Murray is an English guitarist and songwriter best known as one of the earliest members of the British heavy metal band Iron Maiden.
You can only be underrated if you can play with both technical skill and emotion, Dave Murray plays with those and much more. The only guitarist I think should be on this list above Dave, is Joe Satriani.
Dave is easily one of the 5 best guitarists of the world! and modest like nobody!
Every song of iron maiden have a great guitar sound. Their is no a weak guitar performance.
Dave Murray and adrian smith is the best tag team guitarists ever. Definitely underrated.
He is one of my favorite if not my favorite of all time. He is also one of the best yet if you ask just about any one they don't know him
17
Jerry Cantrell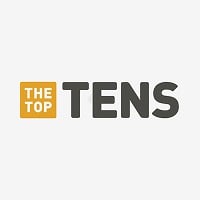 Jerry Fulton Cantrell Jr. is an American musician, singer-songwriter and guitarist best known as the founder, lead guitarist, co-lead vocalist and main songwriter of the rock band Alice in Chains.
This man deserves more recognition. His solos and riffs are great.
He makes Alice in Chains the awesome band it is. - IronSabbathPriest
Jerry Cantrell wrote or co-wrote most of AIC's songs. Besides, his nasty guitar solos and riffs are unique to AIC. Who else sounds like them?
18
Mark Tremonti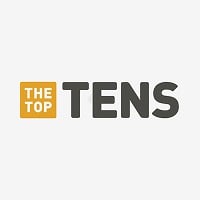 Mark Thomas Tremonti is an American musician, singer and songwriter, best known as the lead guitarist of the rock bands Creed and Alter Bridge.
Ignore all the hate Creed receives. Even though his guitar work with Creed is good, his work in Alter Bridge and Tremonti is phenominal!
Known mostly for creed where some of his best riffs were shown, he is always underrated and never given recognition for the complex simplicity of his guitar-work. Just give "My Own Prison" a listen and you will see.
Forget about Creed for a second and listen to his work with Alter Bridge. The solo from blackbird, brand new start, cry of Achilles, all amazing. Mark Tremonti is a guitar god who happen to come at the wrong time. If it would be the 80s Alter Bridge would be with the best of them
He is one of the best guitarists of all time, yet not many people have heard of him. He should definitely be in the top 3 of this list. Just listen to the solo in dust by tremonti and you will know what I mean. In fact listen most of his songs from alter bridge and his own band tremonti.
19
David Crosby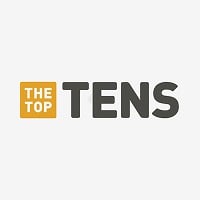 David Van Cortlandt Crosby is an American guitarist, singer, and songwriter. In addition to his solo career, he was a founding member of three bands: the Byrds; Crosby, Stills & Nash; and CPR.
I'm not so sure about guitar, but David Crosby should definitely be on the best singers list. Great voice, and great body of work from the Byrds to CSN to his solo stuff.
20
Malcolm Young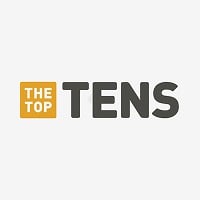 Malcolm Mitchell Young was an Australian musician and songwriter, best known as a co-founder, rhythm guitarist, backing vocalist and songwriter for the hard rock band AC/DC.
Just Hear what he is playing on the guitar and hear his great voice, he is incredible and no one can play the guitar like him and sing at the same time! in fact... he is the Best! AC/DC Rocks! and without him it wouldn't be the same! Fernando Mendoza
Just Hear what he is playing at the guitar and hear his great voice in all the chorus of the songs! Hes the best of what he do! AC/DC Rocks! and he is the brain of AC/DC!
He makes great rhythm work for ac/dc songs and accompanies angus in his solos, I think he is a bit underrated. Under
Malcolm is the best rythim guitarist in the whole world, he should be number one... High voltage rock'n roll!
21
Mick Ronson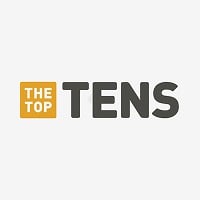 22
Prince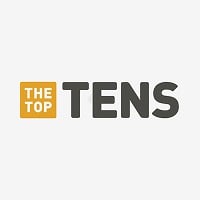 Prince Rogers Nelson (June 7, 1958 - April 21st, 2016) was an American musician, best known for being one of the most popular and influential artists from the 80s, with songs such as "Purple Rain", "Little Red Corvette", "1999", and "When Doves Cry" .
That Purple Reign hasn't ended. IT NEVER WILL.
Prince has a bad rep but that guy danced, sang, and played guitar in stage better than anyone else (dare I say it? ) EVER! He had so much energy I'd say he had even more energy than Flea from Red Hot Chili Peppers! I don't care about which way he swings, he is one of the most underrated guitarists ever!
Seriously? If he is not #1 it has to be because people just don't think he is underrated...this man with a guitar in his hand is EPIC
This is a great guitarist. Listen to Prince perform While My Guitar Gently Weeps with Tom Petty, Jeff Lynne and Dhani Harrison. It's amazing
23
Lindsey Buckingham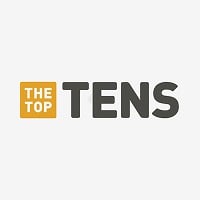 Lindsey Adams Buckingham is an American musician, singer, songwriter, and producer, best known as lead guitarist and one of the vocalists of the musical group Fleetwood Mac from 1975 to 1987, and then 1997 to the present day.
The way he improvises solos, oh my god it's orgasmic. listen to sara live in tuscon and go your own way from the dance
The guy is just amazing...his guitar sings the song as easily as his voice. His solo and work throughout on "the Chain" is enough to merit mention here.
24
Randy California
I love Spirit, and their sweet rock/jazz fusion. Jimmy, you stole it, just admit it.
Likely the best all-around guitarist ever. He could play it all - rock, jazz, blues, metal, folk, whatever. Sure, there are better guitarists in one style, but not all. Also a pioneer in special effects. His use of the Echoplex was mind blowing.
Definitely one of the top guitarists. An innovator and an inventor. Had one of the first versions of therimin built into his guitar. A fluid player who made everything look easy and a great harmonic sense.
25
Jeff Waters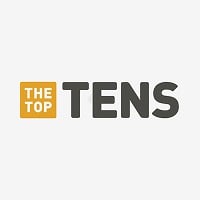 Jeff Waters (born February 13, 1966) is a Canadian metal musician and founder of the metal band Annihilator. He's best known as the guitarist for Annihilator, appreciated for his fast riffs and solos. Waters is also the primary songwriter in the band. Very often he has taken on the role of lead singer, ...read more.
He is definitely one of the best guitarist in metal scene. And the most underrated guitarist. Listen to Annihilator's album and you'll know how good he is.
26
Buzz Osborne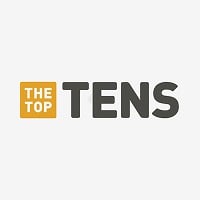 Buzz Osborne is an American musician, and composer. He is mostly known for the lead vocalist of the American Sludge Metal band "The Melvins".
He's a Melvin - RobertWisdom
King Buzzo
27
Jeff Loomis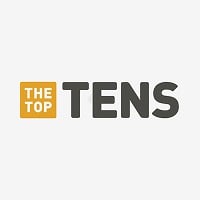 Jeff Loomis is an American musician, best known for his role as lead guitarist in the progressive metal band Nevermore and death metal band Arch Enemy.
28
Brad Delson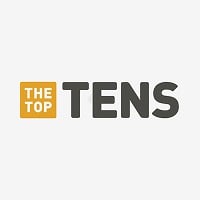 Bradford Phillip Delsonis an American musician, best known as the lead guitarist and one of the founding members of the Grammy Award winning rock band Linkin Park.
29
Joey Santiago
Greatest ever
30
Mike Campbell
Awesome guitarist...way underestimated, come on people
Always stellar
Unsung Hero!
31
Buck Dharma - Blue Oyster Cult
Buck's solo on the 8 minute live version of Veteran of the Psychic Wars (on Extraterrestrial Live, 1982) is a piece of badass cosmic wizardry. Also see his improvised instrumental, Buck's Boogie, on On Your Feet or On Your Knees (1975). He's Jerry Garcia meets Tony Iommi.
Buck Dharma has never received nearly enough recognition for not just his stellar, piercing riffs, but also for his overall musicianship, song writing ability and singing voice. It's a damn shame such a fantastically talent man has never received his due. His 1982 solo album, "Flat Out" further showcases the depth of his repetoire. CRIMINALLY UNDERRATED.
Absolutely one of the best, if not the best, guitarist period. His sound is signature, whether it being slow or lightening fast he is easily identified because of his unique style. Also a great song writer, he wrote most of the hits for BOC including "Don't fear the Reaper" and "Burning for You" (of course many more).
Fantastic guitarist that needs more recognition. Just listen to any live version of "Astronomy" or "Don't Fear the Reaper".
32
Andreas Kisser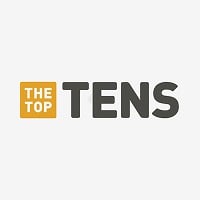 Andreas Rudolf Kisser is a Brazilian musician, songwriter and producer. He is most known for being the lead guitarist for the metal band Sepultura. He has been featured on every Sepultura release since their second album, Schizophrenia.
33
Chuck Schuldiner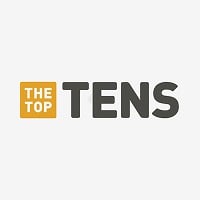 Charles Michael "Chuck" Schuldiner (1967-2001) was an American singer, songwriter, and guitarist, best known as the founder and vocalist, guitarist and bassist of the American heavy metal band Death. He is considered the most influential figure in Death Metal, with some publications referring to Chuck ...read more.
The guy practically invented death metal. He is insanely talented and often overlooked. Just check out his work on The Sound if Perseverance and Symbolic and you'll see how awesome Chuck is.
He isn't underrated. - zxm
34
Marty Friedman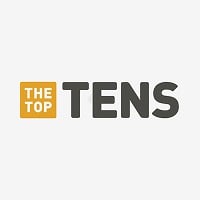 Martin Adam "Marty" Friedman is an American guitarist, known for his tenure as the lead guitarist for heavy metal band Megadeth which spanned nearly the full decade of the 1990s, as well as Cacophony alongside Jason Becker until 1989. Friedman has resided in Tokyo, Japan since 2003, where he has hosted ...read more.
Seriously just check his solo albums and you will put him in the top ten best guitar players of the world and number one most underrated guitarist ever. No wonder he left Megadeth. I mean no offense to this legendary band wich is my 3rd favorite band, but I think he did his share with them and if he didn't leave we'd be missing so much good music from his solo albums. It's very rare to see a guitarist that versatile and being EXCELLENT in every style.
Marty has a style that is instantly recognizable... just listen to his solos on the albums "Dragon's Kiss", "Speed Metal Symphony", and "Rust In Peace" and you'll get the picture.
If You guys listen to his solo albums yiou will know that he is a living legand
Check out Cacophony with Jasob Becker, his solos from Megadeth's Rust in Peace album, and finally his solo albums Dragon's Kiss and Scenes
35
Django Reinhardt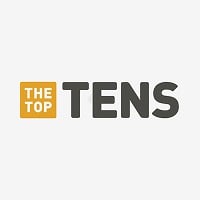 Django Reinhardt is a famous guitarist in the genre of jazz. He lost 2 of his fingers in a fire but carried on with his playing. He later inspired Tony Iommi, the original guitarist of Black Sabbath, to continue playing after he lost his fingertips in a factory accident. His guitar is an acoustic gypsy. ...read more.
Underrated? He's generally recognized as one of the greatest to ever play the instrument. Yeah, he's great.
He was a VERY early guitarist in 30s and 40s even before Chuck Berry and is quite underrated.
Django could do it all...with only two fingers! Too sad he passed away at the young age of 43...
36
Mark Knopfler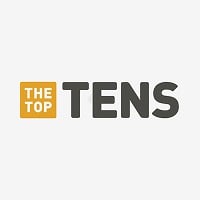 Mark Freuder Knopfler is a British singer, songwriter, guitarist, record producer and film score composer. He is best known for being the frontman of the British band Dire Straits.
Not sure why he's on here at all, he's very well-respected. - truckturner
Top Ten for Sure!
Too well respected to make most "underrated" lists, but still fails to rank anywhere near as high as he should on the mainstream lists. Amazing guitarist.
He is super underrated, you have got to be kidding me. Sultans of Swing people, come on
37
Dickey Betts
People always forget that Dickey was the other half of a great twin lead guitar duo. He wouldn't have been in the band if he wasn't as good or better than Duane. Something that even Duane said.
Listen to "Jessica", Ramblin' Man, and "Blue Sky" and you will think he is one of the 50 greatest guitarists ever - greatesttop10s
Top class player, from the olden times, work a Stetson, shades and a 'stash. Excellent complete ability.
2 songs: Southbound and Soulshine. 'enough said
38
The Edge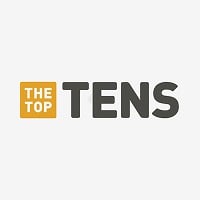 David Howell Evans, better known by his stage name the Edge, is an Irish musician and songwriter best known as the lead guitarist, keyboardist and backing vocalist of the rock band U2.
The Edge's use of effects and simple riffs are what make him a trailblazer in guitar playing. Coming from the 70s, an era where guitar playing was all about how much distortion you have or how fast you can shred on a guitar, he took a different road to introduce the 80s. His method to guitar playing wasnt to be known as a shredder or someone with insane solos, but it was to make his own unique sound and to make music with simple notation but with riffs that sound complicated.
Very well put. Yes, Edge is an underrated guitarist, probably because he doesn't go off on ten-minute solos. But his music doesn't call for that, he stays within the music and produces his own unique sound. A musical genius in his own right.
I mean to be fair his band has sold the 8th most recprds in histpry... So I think that proves he's pretty good. Name one other guitarist who uses effects as well, I dare you
39
Billy Gibbons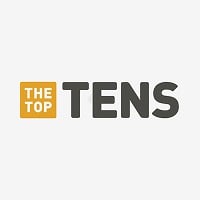 William Frederick "Billy" Gibbons is an American musician, singer, songwriter, producer, and actor, best known as the guitarist and lead vocalist of the American rock band ZZ Top.
I wish I was as cool as a ZZ TOP guitar riff.
Can't believe he is not on every guitarists radar! Better listen to " blue Jean blues " one more time! Have mercy! Been waiting on the bus all day! Very good player.
Most people don't listen to ZZ Top's older stuff, so they don't know how good Gibbons is. He would kill it on songs that would never be heard on radio. For example, his slide guitar on "I Wanna Drive You Home" is hypnotic. His wide array of talent goes unnoticed because of ZZ Top's image.
40
Brent Hinds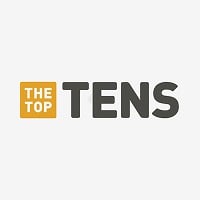 Brent Hinds is an American guitarist/singer best known as a member of the Atlanta, Georgia metal band Mastodon, in which he shares guitar duties with Bill Kelliher and vocal duties with Troy Sanders and Brann Dailor.
This guy is horrible and he has the worst beard in metal. Take that Timmy
He is a SELLOUT
41
Steve Howe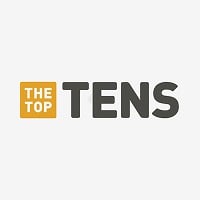 Stephen James "Steve" Howe is an English musician and songwriter. He is best known as the guitarist in the progressive rock group Yes.
This man is the true one and only GOAT! enough SAID!
genius
virtuoso
42
Tom Morello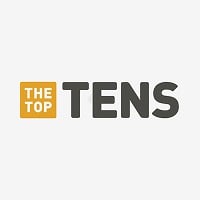 Thomas Morello is an American musician, singer-songwriter and political activist. He is best known for his tenure with the band Rage Against the Machine and then with Audioslave.
Riffs and rhythm!
MOST DEFINITELY TOM MORELLO! Yes, sure the guys at Rolling Stone Magazine for example recognize his skill and have in the top 30 of the top 100 greatest guitarists of all times, but as someone who plays guitar is has Tom Morello as his idol, I can tell you that most people I talk to either don't know who he is or know who he is only because I got them into Rage.
Why in the HELL is he on here? Tom Morello is one of the easiest recognized names in music by anyone who has the slightest clue about anything musical
Many people seem to think the effects do most of the work. To utilize a guitar the way he does even with effects is unlike anything I have ever seen or heard. To play like him takes awesome harmonics and unreal creativity. Tom geys my vote!
43
Bonnie Raitt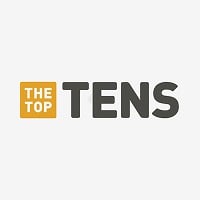 Bonnie Lynn Raitt is an American blues singer-songwriter, musician, and activist. During the 1970s, Raitt released a series of roots-influenced albums that incorporated elements of blues, rock, folk and country.
What is wrong with the world... she isn't on the rolling stone or guitar worlds list of best guitarists... even though her skill is incredible, and the influence she has had on female musicians. She should be much higher on this list.
44
Paul Gilbert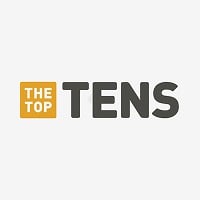 Paul Brandon Gilbert is an American hard rock/heavy metal guitarist. He is best known for being the co-founder of the band Mr. Big. He was also a member of Racer X, with whom he released several albums.
Why even try and argue it? There aren't words to describe what he produces on guitar. Just listen and it argues itself
The Best imo but still the world is not ready for him yet.

ps: to correct the other comment paul rarelly Sweeps.. He uses String skipping the most.
technical perfection, maybe one of the most perfect sweep-picking guitarists ever
The Best in my opinion but still the world is not ready for him yet. Ps: to correct the other comment paul rarely Sweeps.. He uses String skipping the most.


45 Reverend Horton Heat
46
Joe Duplantier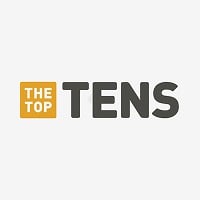 Joseph "Joe" Duplantier is a French musician best known as the guitarist and vocalist of metal band Gojira.
47
Rory Gallagher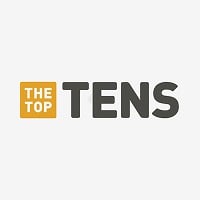 William Rory Gallagher was an Irish blues and rock multi-instrumentalist, songwriter, and bandleader.
Underrated in the underrated list
Feeling and phrasing, seriously guys, listen to Rory Gallagher for the most amazing soulful playing of a strat that you will ever hear.
He opens your ears, mind and soul with every note.
The guitarist from Doctor Velvet band in Perth comes close but that's about it!
Honestly seeing Rory this low on a list hurts... He was so much better than people gave him credit for, in my opinion he was so much better than people like Jimmy Page, Eric Clapton or even jimi Hendrix because of the way he brought the guitar into his own soul.
There is only three others guitarists that are as good as Rory. Jimi Hendrix, Duane Allman and Robin Trower.
48
Dan Donegan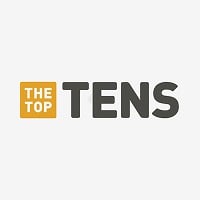 Dan Donegan is an American musician and guitarist for heavy metal band Disturbed. Donegan began playing guitar as a teenager and eventually formed a band called Vandal, which was an 1980s-style hair band.
So David Mustain is underrated, but Dan Donegan isn't?
I don't understand the people, what is wrong wit you?
49
Buddy Guy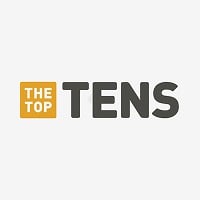 George "Buddy" Guy is an American blues guitarist and singer. He is an exponent of Chicago blues and has influenced guitarists including Jimi Hendrix, Eric Clapton, Jimmy Page, Keith Richards, Jeff Beck, John Mayer and Stevie Ray Vaughan.
One of the last 2 great Black Blues Guitarists, (the other being BB King), alive today. And in my opinion - better than BB King. A powerhouse of Blues. Totally underrated.
50
Jason Becker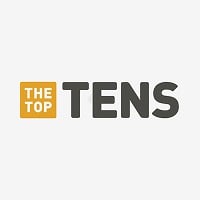 Jason Eli Becker (born July 22, 1969) is an American neoclassical metal guitarist and composer. At the age of 16, he became part of the Shrapnel Records-produced duo Cacophony with his friend Marty Friedman. They released the albums Speed Metal Symphony in 1987 and Go Off! in 1988. Cacophony broke up ...read more.
Come on guys he is in my opinion better than dave mustaine and kirk hammet for sure and I think that john petrucci should be here too and if you disagree listen to altitudes
JASON BECKER IS THE MOST UNDERRATED GUITARIST EVER. TECHNICALLY THE BEST GUITARIST ON PLANET EARTH. "THE PERSON WHO MADE SWEEP PICKING FAMOUS". Please LISTEN TO "SERRANA", HE IS AN AMAZING MUSICIAN...
The best guitarist by far on this list! Only for a short time sadly...
Guys you just suck you know how can the ex lead guitarist of megadeth and former partener of JASON BECKER higher in the list of the MOST UNDERRATED GUITARIST we all know that marty plays good but jason has a better technique and he's the best shredder along with buckethead and malmasteen please guys don't come to the lists
best guitarists ever
best metal guitarists
most underrated guitarists
or anything about the guitar if you don't know how a guitar is made okay emos and loserboys cause JASON BECKER is in the number 765 in the list of the best guitarists and 54 in the list of the most underrated guitarist and
58 in the best metal guitarists
i will finish with this question who do you think is underrated
dave mustaine oe jason becker? OH and emos and loser boys this question is not for you okay
PSearch List