Most Underrated Heavy Metal Vocalists
The Top Ten
1
Ian Gillan - Deep Purple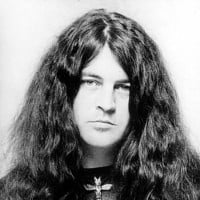 Ian Gillan is an English singer and songwriter. He originally found success as the lead singer and lyricist for Deep Purple, and the original singer on the rock opera concept album Jesus Christ Superstar by Andrew Lloyd Webber, where Gillan had the leading role (Jesus Christ).
He's the best hands down don't care what anyone says. Thank you
Why is he not in the Hall :( it's a shame seriously.
Agree him to being on at number 1. - zxm
Ian Gillan is an amazing metal singer and terribly underrated (should be #1 on this list). Besides, he was the first metal singer and set the bar for metal vocals - he's a master of screams with powerful voice, wide range and remarkable wide vibrato (one of the widest vibratos even to this day). He also recorded vocals on the heaviest Black Sabbath album - Born Again (1983).

Gillan is not a better singer than Dio, Hansi Kürsch or Michael Kiske but he's definitely more underrated than them (which counts at most here).
But Gillan is the favorite metal singer of Hansi Kursch and his biggest influence; Gillan was also Bruce Dickinson's vocal idol.

@the guy who posted before me: Robert Plant is not a metal singer and there's no point to compare them. - Metal_Treasure
2
Ronnie James Dio - Heaven & Hell

Ronnie James Dio (born Ronald James Padavona; July 10, 1942 – May 16, 2010) was an American heavy metal singer, songwriter and musician. He fronted and/or founded numerous groups including Elf, Rainbow, Black Sabbath, Dio and Heaven & Hell. He is credited with popularizing the "metal horns" hand gesture ...read more.
No one I have heard sing even comes close not in vocal talent but, in the unique way his voice literally sounds as if it was craft from the depths of hell to be used for heavy metal.

I mean you hear vocal talent from many talented rock musicians but, if you could find one person who has a voice like his I would be astounded.
Definitely, Dio... a a lot of people (including top heavy metal singers like bruce and hetfield) thinks he's the god of heavy metal, but I feel like hes' way TOO underrated... though this is good from another point of view... that's my opinion.
No one! No one! Can ever sing like Dio. That's the soul reason why he is a great singer and hardly anyone recognizes his talent... All hail king Dio!... m/...R.I. P Dio... m/... m/... m/ - amitcornelius1
I haven't heard M. Shadows sing before but I am 100% doubtful that he can top Ronnie James Dio's vocals. Ronnie is definitely the most underrated Metal singer ever. I'm certain that a lot of the people voting here are teenagers who have not given the classic metal bands a chance and don't know what kind of awesome singers are out there besides the current metal singers. - BrianThelion
Then I'm a pretty rare teenager! I love Dio, Black Sabbath, Megadeth, Iron Maiden, older Metallica, Metal Church, etc... There is too many... - LostDream258
3
Michael Kiske

Michael Kiske is a singer best known as the former lead vocalist for the German power metal band Helloween.
This guy is really underrated - top 3. He's a vocal perfection. - Metal_Treasure
Definitely one of the best that America has yet to embrace
Kiske is seriously underrated.Helloween!
4
Hansi Kürsch - Blind Guardian; Demons & Wizards

Hansi Kürsch, born Hans Jürgen Kürsch, is the lead singer, lyricist, co-composer and bassist for German power metal band Blind Guardian . Heavily influenced by Freddie Mercury, he creates a huge choir effect by overdubbing his own voice multiple times in complex, overlapping vocal harmonies. He records ...read more.
M a g n i f i c e n t! Ear raping vocals, amazing technical skills, unmatched tonal versatility - mean demonic and soft angelic voice at the same time.

Songs by Demons & Wizards: My Last Sunrise, Heaven Denies, Path Of Glory, Crimson King, Tear Down The Wall, Fiddler On The Green (in case you wonder - there are no other singers, it's only his voice, incl. in the background).

Songs by Blind Guardian: Majesty, Thorn, Banish From Sanctuary, The Bard's Song, Time What Is Time, Age Of False Innocence, Sacred Worlds. - Metal_Treasure
Of course, his power, range and other technical aspects are remarkable but one thing never cease to amaze me: his ability to switch from rough demonic to soft melancholic voice (and vice versa) in less than a second! No one else does that so powerfully and beautifully! (ex. - Love's Tragedy by Demons & Wizards).
And his screams are so melodic… (ex. - My last sunrise by Demons & Wizards)

His voice is amazing live, too! Check out the live versions of Valhalla and The Bard's Song (by Blind Guardian). - Metal_Treasure
5
Björn Strid - Soilwork
Amazing vocals all around ib don't understand why he isn't as big as his voice is
6
Mikael Åkerfeldt - Opeth

Lars Mikael Åkerfeldt is a Swedish musician, prominently known as the lead vocalist, guitarist, and primary songwriter of progressive death metal band Opeth, as well as being the former vocalist of death metal supergroup Bloodbath for three albums up until 2012. ...read more.
7
Christian Älvestam - Solution.45, Miseration, Unmoored
Vocalist with truly great range - from deep growl to powerful clean singing.
Clearly so much underrated even in this list... A really unique metal figure!
8
Jon Oliva - Savatage; TSO

John Nicholas Oliva, known as Jon Oliva, is an American composer, multi-instrumentalist and singer. Co-founder of the metal band Savatage and the rock opera Trans-Siberian Orchestra. He's got a real 4 octave range, able to morph the sound of his voice to any style, from John Lennon and Freddie Mercury, ...read more.
A powerhouse singer. Clean vocals but spiced with some of the most 'evil' vocal effects in metal.
Check out: Commissar, Morphine Child, Hall Of The Mountain King, Gutter Ballet, Surrender, Jesus Saves, Sirens (all by Savatage).
Also "Death Is Just a Feeling' by Avantasia. - Metal_Treasure
9
M. Shadows - Avenged Sevenfold

Matthew Charles Sanders, better known by his stage name M. Shadows, is an American musician, best known as the lead vocalist, songwriter and founding member of the American metalcore/alternative metal band Avenged Sevenfold.
How is M. Shadows underrated?! I see people walking all around with Avenged Sevenfold T-Shirts.
One of the best voices iv ever heard, "So far away" s ending is a great example.
I think he has the voice of an angel, and I don't really care what people think about A7X.
10
Tim "Ripper" Owens - Judas Priest, Iced Earth

Timothy S. "Ripper" Owens is an American heavy metal singer who currently performs with Beyond Fear, Yngwie Malmsteen's Rising Force and Charred Walls of the Damned.
He's got voice almost like Halford.
So many crap has been said about this guy and. although he's not my favourite metal single. Tim is simple the most complete, versatile and one of the most powerfyull voices in the genre. Most underrated vocalist BY FAR on this list (hell... there are people up there saying he has no range compared with Matt Barlow... are you people out of your mind? )
He's very underrated. And overhated for no good reason. - Metal_Treasure
Best live voice
The Contenders
11 Lajon Witherspoon - Sevendust
12
Suzuka Nakamoto - Babymetal

Suzuka Nakamoto, known by her stage names Suzuka and Su-Metal, is a Japanese idol, singer and model. She is represented by the talent agency Amuse, Inc. and has been a member of three musical groups formed by the company: Karen Girl's, Sakura Gakuin, and Babymetal.
13
Tobias Sammet - Edguy; Avantasia

Tobias Sammet is a German metal musician, best known as the vocalist and primary songwriter of the power metal band Edguy, as well as the founder, main singer and bassist of the metal opera Avantasia.
14
David Draiman - Disturbed

David Michael Draiman is an American songwriter and the vocalist for the band Disturbed as well as for the band Device.
Never gets the recognition he deserves. Disturbed wouldn't be nearly as good as they are without David (no disrespect to them).
His voice is the only reason I ever bothered with Disturbed.
Just Listen To The Night Stupify Down With The Sickness CAuse Of His Songs I become A Metalhead ;) He Is The Best Metal And HE So Underrated
15
Burton C. Bell - Fear Factory

Burton Christopher Bell is an American musician and vocalist, best known as the frontman and co-founder of the industrial metal band Fear Factory, of which he's the only consistent member.
16
Jarkko Ahola - Northern Kings; Ahola; Teräsbetoni

Jarkko Kalevi Ahola is a Finnish performing artist, composer and singer, best known as a metal singer. He is the vocalist, bass player and one of the three songwriters of the metal band Teräsbetoni. He also started a solo career as Ahola, a metal band.
Jarkko is wildly underrated. Terasbetoni as a band is underrated. I feel like they deserve to be much bigger than they already are.

Jarkko's voice is impressive. It can be crystal clear, powerful, high, low, deep... Anything. He must have put a lot of work on it.
17
Jesse Leach - Killswitch Engage

Jesse David Leach (Born July 3rd, 1978) is an American musician, best known as the vocalist and frontman of the band Killswitch Engage. Leach also fronts lesser-known metal bands, such as Seamless, The Empire Shall Fall and Times of Grace.
18
Rob Halford - Judas Priest

Robert John Arthur "Rob" Halford is an English singer and songwriter, who is best known as the lead vocalist for the Grammy Award-winning heavy metal band Judas Priest and famed for his powerful wide ranging operatic voice.
sometimes he isn't underrated, mostly in the real metallers scene... but many times he is, some people don't recognize his talent

By the way, I think this about the other options in the list:
- I don't think M. Shadows is underrated, A7X is kind of overrated
- I think Bon Scott is most underrated than Brian Johnson, AC/DC became more commercial with Brian Johnson (but many songs are good in the Brian era).
- In the metal scene, Ronnie James Dio and Bruce Dickinson aren't underrated (the same as Rob Harfold). - rock2metal
Rob Halford is really underrated by people who listen to commercial heavy metal-Lite. You know what I mean. - Metal_Treasure
His 2000's and 2010's voice is so underrated. - ShahryRKnoT
Underrated in a list about underrated people... ha
19
Phil Anselmo - Pantera

Philip Hansen "Phil" Anselmo is an American musician who is best known as the former lead vocalist of the heavy metal band Pantera. He currently is the vocalist of heavy metal bands Down and Superjoint Ritual.
He was the best vocalist of the 90's! He must receive more respect, Pantera was one of the greatest bands thanks to him!
Just listen to Cemetery Gates! A shame he can't sing like that anymore nowadays..
Horrible 90's vocalist. GREAT 80's vocalist.
He's very good but he's not underrated. Come on, everybody has heard of him, and every second is his fan. How many heard of Hansi Kürsch, Daniel Heiman, Michael Kiske, Jorn, Jon Oliva or Daniel Gildenlow, though? Those are some of the really underrated guys. - Metal_Treasure
20
Ralf Scheepers - Primal Fear

Ralf Scheepers is the vocalist for German heavy metal band Primal Fear. He has a relatively high-pitched tenor-esque singing voice and sometimes uses a shriek reminiscent of Judas Priest's Rob Halford, although it is his baritone lows which give him a near four-octave range in the modal register.
He is a 4 octave wonder. His tone and singing style remind of Rob Halford a lot. Check out "The man (That I don't know)"; "Strike", "All For One" by Primal Fear. - Metal_Treasure
21 Bränn Dailor - Mastodon
22
Brian Johnson - AC/DC

Brian Johnson is an English singer and songwriter. Since 1980, he is the lead singer of the Australian rock band AC/DC, with whom he was inducted into the Rock and Roll Hall of Fame in 2003. As of April 2016, Johnson is not participating in the remainder of the Rock or Bust World Tour due to hearing ...read more.
Of course he is one of the coolest vocals and also one of the best voice in rock and ROLL HISTORY hands down... I know he has raspy voice but come on you can't stop listening to back in black and you shook me all night long
Hey, he's NOT a metal singer! And definitely - not underrated. - Metal_Treasure
Just you try and sing "Back In Black".
23
Miljenko Matijevic - Steelheart

Miljenko Matijevic is a Croatian-American singer and songwriter. He is best known as the lead vocalist and songwriter of rock band Steelheart. He has a big following in South Korea and has worked on several South Korean TV series.
He is still the best
The best heavy metal vocalist singer.. forever...
24 Brian "Head" Welch - Korn
25
Jørn Lande

Jørn Lande is a Norwegian metal and hard rock singer known for his solo career as Jorn, and providing vocals for Avantasia, Masterplan, Ark, Beyond Twilight, Millenium, Allen/Lande, Mundanus Imperium, Vagabond, The Snakes, Ayreon.
My god every song is just a EARGASM
Even in the rankings is underrated...the powerful hardrock and heavy metal voice...every song is pure eargasm
If you can imagine the voices of Dio, David Coverdale and Ian Gillan combined in one - this is Jørn Lande.
You won't be sorry if you check out:
1. His Dio covers (I personally like at most 'Don't Talk To Strangers' but all Dio covers are awesome);
2. Perfect Strangers (Deep Purple cover); original vocals: Ian Gillan;
3. Burn (Deep Purple cover); original vocals: David Coverdale;
4. Serpents in Paradise (Avantasia, duet with T. Sammet). - Metal_Treasure
PSearch List