Most Underrated Metal Bands
Schwanie2
The Contenders: Page 2
21
Flotsam and Jetsam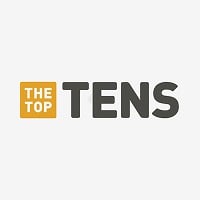 Flotsam and Jetsam is a thrash metal band that formed in Phoenix, Arizona in 1981. The band currently consists of vocalist Eric A.
Well, I'm not sure they're better than Megadeth. I mean, Megadeth has a huge fanbase for a reason. But I believe Flotsam and Jetsam to be in the top ten thrash metal bands, along with the aforementioned Megadeth, Kreator, Metallica, Anthrax, Testament, Sepultura, Death Angel, Coroner, and Annihilator.
Their debut album Doomsday For The Deceiver is better than Peace Sells... But Who's Buying and Kill 'Em All. The lyrics penned by Jason Newsted are also great.
Kings of speed metal. Enough said.
The first album alone should put them in the top 10.
V 1 Comment
22
Volbeat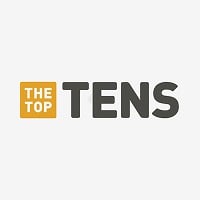 Volbeat are a Danish metal band which was formed in Copenhagen. They play a fusion of rock and roll, heavy metal and rockabilly.
I don't think they're underrated
Their sound it pretty mainstream and most of their stuff is not exactly metal, which made them very popular. I heard of them from a non-metal fan and it's not a good sign. - Metal_Treasure
A non metal fan is not qualified to say whether Volbeat is metal or not. They featured King Diamond in a song. - CostcoHotDogs
They used to be underrated. Now they aren't. But still aren't as recognized as they should. Their music is so good.
These guys deserve way more accolades than they get. Brilliant songs - sextysex
V 3 Comments
23
36 Crazyfists
Truly sad that I have to go all the way to page 4 to find this band. Such a unique sound and better than any "top charting" band today.
24
Candlemass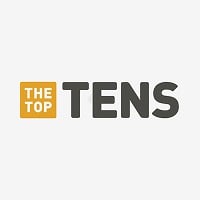 Candlemass is an influential Swedish doom metal band established in Stockholm 1984 by bassist, songwriter and bandleader Leif Edling and drummer Matz Ekström.
25
Opeth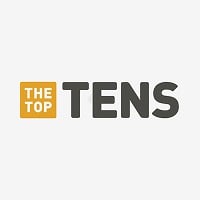 Opeth is a Swedish progressive death metal band from Stockholm, formed in 1990 by David Isberg, who invited Mikael Akerfeldt into the band as a bassist. Isberg ended up leaving the band, which lead to Mikael becoming the band's vocalist, guitarist, principal songwriter, and driving force. Along with ...read more.
One of the most innovative metal bands of all time. There are no bands that sounds anywhere near to Opeth. Their songs are a fine mix between heavy riffs and beautiful clean melodies. They deserve way more credit than they are getting!
Opeth has some of the best music I have ever heard in my life. Can be complex and intricate or simple and straightforward. Can be insanely heavy and brutal or calm and beautiful. It's progressive death metal that oozes with classical influence. They have some amazing guitar riffs and solos and Mikael Åkerfeldt's death growls are the best I've ever heard, and his singing is absolutely beautiful. How the man can be such a talented songwriter, composer, guitarist and vocalist all at once is beyond me. This band is pure TALENT.
The way Opeth mixes Death Metal with Folk & Prog Rock, makes them one of the most unique bands I have ever heard. Fronted by the brilliant Mikael Åkerfeldt, this band definitely deserves a listen.
One of the greatest bands ever
V 2 Comments
26
Rainbow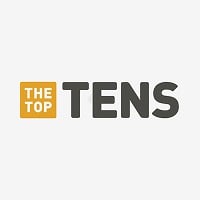 Rainbow are a British rock band led by guitarist Ritchie Blackmore from 1975 to 1984 and 1993 to 1997. They were originally established with Ronnie James Dio as the lead singer and lyricist. Rainbow were ranked No. 90 on VH1's 100 Greatest Artists of Hard Rock. The band has sold over 28 million albums ...read more.
Extremely underrated, one of the founding fathers
27
Dark Angel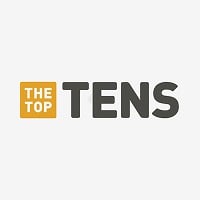 Dark Angel is an American thrash metal band from Los Angeles, California formed in 1981. Their over-the-top style (extremely fast, heavy and lengthy songs with lots of tempo changes, lyrics and extended instrumental parts) earned them the nickname "the L.A. Caffeine Machine". Although Dark Angel had ...read more.
28
Type O Negative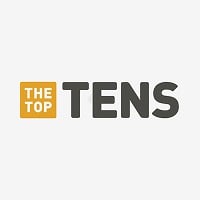 Type O Negative was an American gothic/doom metal band formed in Brooklyn, New York City in 1989. Their lyrical emphasis on themes of romance, depression, and death resulted in the nickname "The Drab Four".
This is one of the best bands of Gothic metal I've ever heard and it's worth a listen.
Oh hell, it's one of my favourite bands ever!
Easily one of the most underrated bands of all time.
Most people just know Black number 1 & Christian Woman. Some know a couple more songs.
The kings of Gothic Metal did get some recognition in the 90s, but should have gotten a lot more..
Just check out: Gravitational Constant, Paranoid (Sabbath cover), Bloody Kisses, Too Late: Frozen, Suspended In Dusk, Be My Druidess, Red Water, Wolf Moon, Haunted, White Slavery, Everyone I Love Is Dead, All Hallows Eve, 12 Black Rainbows, Life Is Killing Me, Nettie, Anesthesia, September Sun..Hell, just listen to their albums and see for yourself!
29
Exodus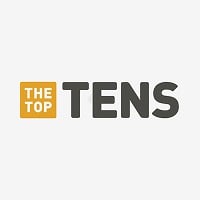 Exodus is an American thrash metal band formed in 1979 in Richmond, California. Spanning a career of 37 years, Exodus has gone through numerous lineup changes, two extended hiatuses, and the deaths of two former band members.
Exodus is the second best thrash metal band after Slayer and they should definitely get some more respect for that. They have been around since 1980 and are also part of the pioneers of thrash metal. If any band should join "The Big Four" Exodus would be perfect for that. They have also released one of thrash metals best album, Bonded by Blood wich was released in 1985. - Grouse
Exodus is the Kreator of thrash (see what I did there)?
Yes I think exodus are underrated because we think of Metallica,slayer,megadeth and anthrax but it has been argued for many years that exdous is the first and creator of thrash metal
30
Neurosis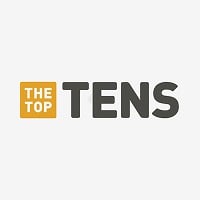 Neurosis is a post-metal band, based in Oakland, California. They formed in 1985 as a hardcore punk band, and their sound progressed towards a doom metal style that also included influences from dark ambient and industrial music as well as incorporating elements of folk music.
This band is slow, and heavy as all heck... but they make beautiful music that makes time seem to speed up. Especially their song Aeon.
Meshuggah + Yes = Neurosis. This band is one of my favorite discoveries of the last few months! - ryanrimmel
V 1 Comment
31
X Japan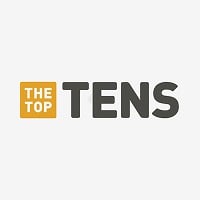 X Japan is a Japanese heavy metal band from Chiba, formed in 1982 by drummer Yoshiki and lead vocalist Toshi.
Greatest Japanese Metal band of All-Time!
Its not only their work that has blown me away, but also, their loyal fanbase as well. There was a time when X Japan was number two n the Best HEavy Metal Bands' list.
32
Fates Warning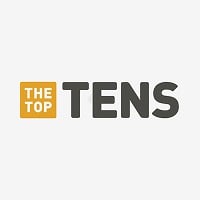 Fates Warning is an American progressive metal band, formed in 1982 by vocalist John Arch, guitarists Jim Matheos and Victor Arduini, bassist Joe DiBiase, and drummer Steve Zimmerman in Hartford, Connecticut.
Definitely the most underrated.
33
Havok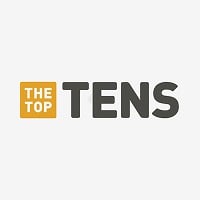 Havok is an American thrash metal band from Denver, Colorado. Formed in 2004, their members currently consist of David Sanchez, Nick Schendzielos, Pete Webber, and Reece Scruggs.
This is my favorite new metal band.
34
Kalmah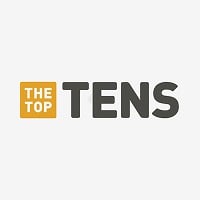 Kalmah is a melodic death metal band from Oulu, Finland that formed in 1998. In less than a year after its formation, Kalmah was signed by Spinefarm Records.
Very underrated indeed. Just listed to Hades, Heroes To Us or other songs like Defeat.
35
Stratovarius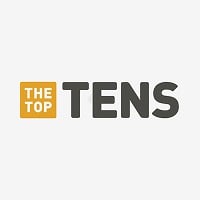 Stratovarius is a Finnish power metal band that formed in 1984. Since their formation, they have released 16 studio albums, 4 DVD and 3 live albums.
They were even claimed to have progressive related sound... Yup no one knows about them by the way the Timo Tolki was ranked as one of the fastest guitar players, and their keyboard player who's brother is the drummer from hammerfall was ranked Number 1 for best keyboard player... They influenced Sonata Arctica and many Other power metal bands... I been a fan of them but never had the chance to meet someone who likes them or even knows about them! Very under rated everyone else on the list are well known! Specially in the USA
36 Throwdown
37
Nuclear Assault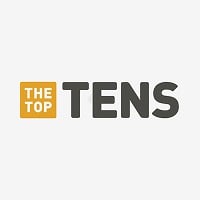 Nuclear Assault is an American thrash metal band from New York City, formed after bassist Dan Lilker left Anthrax in 1984. After releasing five full-length albums and touring relentlessly throughout the 1980s and early 1990s, Nuclear Assault split up in 1995. They briefly reunited in 1997 and again ...read more.
V 1 Comment
38
Gojira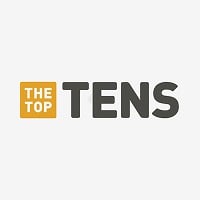 Gojira is a progressive metal band from Bayonne, France. The band was known as Godzilla until 2001. Gojira is composed of Joe Duplantier on vocals and rhythm guitar, his brother Mario Duplantier on drums, Christian Andreu on lead guitar, and Jean-Michel Labadie on bass.
One of the most talented band out there. They sound like no other; It's like you know that it is Gojira when you listen to one of their songs. Their musical lyrics are also so artistic and meaningful unlike another metal bands. Long live Gojira m/
Amazing. One of the only bands that can sound unbelievably heavy, tuned only one step down. And the vocalist plays rhythm guitar! If you listen to the songs you will see how difficult that would be!
This band sounds like no other. They have released five albums and still have had hardly any makmstream success. Each band member is awesome, especially the drummer. There is no shreddy guitar solos, there doesn't need to be. Gojira use the flowing if the actual song to make climaxes within each song. There is no instrument that really stands out as being the best part of a song. These guys are one of the best metal bands out there and deserve more support and sppreciation for their talent as song writers and musicians.
Gojira is my personal favorite. - ThatoneMetalhead
V 1 Comment
39
Kreator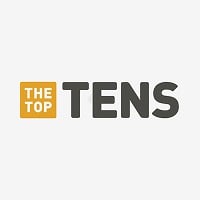 Kreator is a German thrash metal band from Essen. Their style of music is similar to that of their compatriots Destruction, Sodom and Tankard; along with those three bands, Kreator has been referred to as one of the "big four" of Teutonic thrash metal, and they are often credited with helping pioneer ...read more.
#1 most underrated metal band ever. Period
Most thrash metal bands are underrated.
The Best band ever!
40
Primal Fear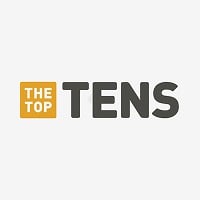 Primal Fear are a German metal band formed in 1997 by Ralf Scheepers and Mat Sinner. They play heavy metal, power metal and speed metal. Primal Fear remind of Judas Priest but Primal Fear are faster and heavier. They use twin (dual) lead guitars. Ralf Scheepers voice reminds of Rob Halford.
These guys are amazing and terribly underrated. Their sound is the purest form of metal music in 21st century. - Metal_Treasure
Primal Fear is that great example of pure Power Metal (they also stick to their roots, and didn't get off-genre unlike Edguy, who're more pop-rock now) while dabbling in Progressive Metal. Devil's Ground, Seven Seals anyone?
PSearch List
Recommended Lists
Related Lists

Most Underrated Heavy Metal Bands

Most Underrated Metal Bands of the 21st Century

Top Ten Most Underrated Progressive Rock/Metal Bands

Top Ten Most Underrated Thrash Metal Bands

Most Underrated Nu Metal Bands
List Stats
1,000 votes
328 listings
7 years, 153 days old

Top Remixes (19)

1. Diamond Head
2. Anvil
3. Queensryche

ryanrimmel

1. Mushroomhead
2. Fear Factory
3. Ministry

BesWorland

1. White Zombie
2. Hellhammer
3. Napalm Death

Rusty665
View All 19
Posts
ryanrimmel
Underground Music Monday: Week 2
ryanrimmel
Error Reporting
See a factual error in these listings? Report it
here
.