Most Underrated MLB Teams
The Top Ten
1
Oakland Athletics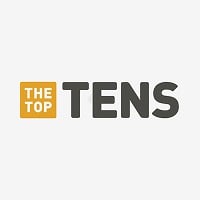 They are so underrated that you hardly see them in any of these lists it is just sad. They won the AL west last season yet nobody cares. Everyone pays attention to the Giants. They have won 9 world series, third in the whole league. The Giants have only won 7. and the A's have had a 20 game long win streak which is the record (AL I think) but anyways people don't notice how amazing this team is.
Unlike many teams on this list, the A's are world series contenders almost every year. They work with bottom five payroll every year. They are number 3 in world series titles as well. With Cespedes, Donaldson, and their sensational pitching staff and bullpen they should be division favorites. They are my world series favorite because they get really hot, really fast.
Will win there division. But world series would be a stretch,
I hate them but they are underrated - charlieyourboss
3 Comments
2
Milwaukee Brewers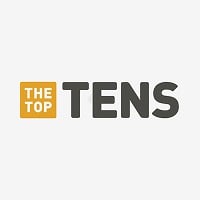 Probably one of the best offenses out there just not the greatest pitching staff.
Gotta say they just keep finding ways to win.
3
Atlanta Braves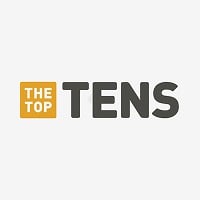 Watch out. Braves are on a streak.
Yes this is so true!
Mmm... once the pitching staff is fixed, then we can talk. #2019October #2020WorldSeries
GO BRAVES
1 Comment
4
Kansas City Royals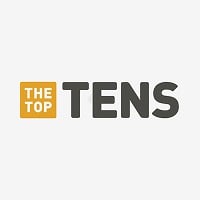 KC barely got any credit in 2014-2015. All the comeback wins. Remember when they swept Oakland,Los Angeles, AND Baltimore to get to the World Series. They ALMOST Won it all and nobody saw it coming
The Royals have appeared in 3 World Series since 1979. And yet people r still joking about them. U remember when they won the final game of the 1985 World Series,11-0! Ya u probably don't remember. Do u also remember all of the comebacks in 2015 and 2014. Do you remember when Hoz stole home to tie game 5 on the 2015,later to comeback in the 12th and score 5 runs and then their ace Wade Davis come in and strike out the last batter of the 2015 season. U probrably were focused on how good the GIANTS r doing. Why don't u like a underdog.They r kind of not underdogs anymore. Remember in the 2015-16football season when the Chiefs came back from a 1-5 record to make it to the postseason 11-5 and win the wildcard (12-5) and then the first playoff round (13-5) just to lose to Tom (deflate gate) Brady and the stupid poopriots,I mean PATriots.
5
Seattle Mariners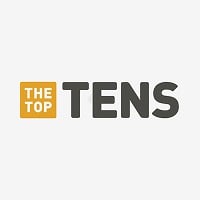 The Seattle Mariners are an American professional baseball team based in Seattle, Washington. Enfranchised in 1977, the Mariners are a member of the West division of the American League in Major League Baseball.
All your comments are way outdated but I agree they are good
They have the pitching and defense. People just think they suck because they have no offense but when they get offense, they'll be tough. (they won 116 games too)
I like Seattle people think that they suck but they are very good even with no World Series wins there still great
The additions of Kendrys Morales & Michael Morse will add much needed offense to this line-up. They have a young core of talented players who could all continue improving this year. This includes Jesus Montero, Kyle Seager, Dustin Ackley, and Justin Smoak. They have one of the best defenses in baseball headlined by Brendan Ryan and a healthy Franklin Gutierrez. And finally, a capable pitching staff that includes King Felix. Don't count this team out. They'll surprise many baseball analysts this year.
6
Baltimore Orioles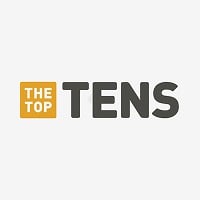 Every single season the Orioles are projected to come in either 4th or 5th. Writers sadly try to back up these picks with predictions that turn into completely incorrect events every season. 2014 was predicted as a last place finish and the os got to the alcs even with there weak pitching. Even more, the Orioles have one of the best batting line ups in the mlb with not one batter that can't hit over 15 home runs this season including the rookie Joey rickard. Our pitching has been off to a great start and that's what's going to be the make it or break it for us from being in 4th or 5th to the top two spots in the al east. We added trumbo and Alvarez to the home run crew and I believe manny mac hasp and Jonathan schoop will have their best seasons of their careers this season. Orioles and Jay's for the top two spots
7
Arizona Diamondbacks
Pitching, defense, not consistent offense but when they do, watch out!
De la rosa is a beast
Great offense
They sell tickets ojt and have nice stadium also
8
Toronto Blue Jays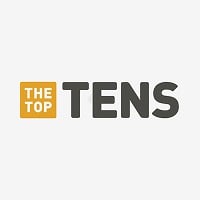 The Toronto Blue Jays are a Canadian professional baseball team based in Toronto, Ontario. The Blue Jays are a member of the East division of the American League in Major League Baseball, and play their home games at Rogers Centre.
I'm mean in the USA they might be under rated, but in Canada the whole country in practically cheering for Toronto
I remember finding out these guys were the least popular MLB team and being really surprised. Come on, people. Just because they aren't from the US doesn't mean they're a bad team.
its just because there canadian everybody forgets how they do really have done well in the tough AL east every year since 2006 - proxYgen
The Blue Jays have Drake. He needs a One Dance like the Blue Jays need more rings. - GlobStudios
They have really changed the team in 2012, with new veterans (ex. Darren Oliver), and young guys with big potential (ex. Brett Lawrie). The pitching rotation is very young and in a few years I think they have a shot at their 3rd World Series title.
4 Comments
9
New York Mets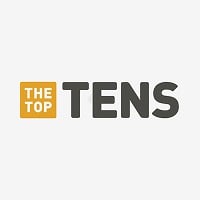 The New York Mets are an American professional baseball team based in New York City. They play in Flushing, in the borough of Queens.
Despite having a very short and unsuccessful record the Metropolitians have had three seasons with more than one hundred wins. Combine that with four world series appearances and two world series victories. Along with many skilled players such as Matt Harvey, David Wright, Bobby Valentine, Johan Santana who pitched a No-Hitter in the 2012 season against the St. Louis Cardinals, etc. The Mets are a very underrated Ballclub.
Let's go Mets, let's win it all this year! - GlobStudios
10
Colorado Rockies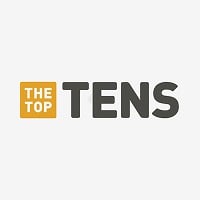 Consider that they do play in a hitters ballpark, so that is where their offense comes from
The Contenders
11
Minnesota Twins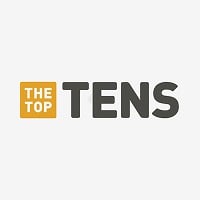 Many Rookies. The Minnesota Twins have young rising talent and are currently looking at a playoff spot. The Minnesota twins have some of the best defense in the game. Other teams better watch out for the Twins.
Remember in 2015 when the held first place over the Royals for a full week of baseball? Remember when they beat the Texas Rangers 17-5 this year. Yeah.
Why do people not like twins!
They have so much young talent. People better watch out!
5 Comments
12
Cincinnati Reds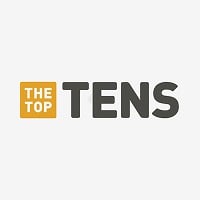 Why not? They have been hitting like madmen and have a solid record to prove it, but how often do you see them on ESPN? That's right... Never
13
Florida Marlins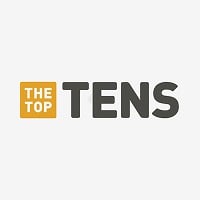 The marlins won two world series with nobodies and are the only team in the world to have won a championship in every one of the franchises playoff appearances and yet they are always disrespected by the national media
2 world series and no respect whatsoever
The marlins have became so far this year 53-54 from last years 62-100 they also in 2014 have been in playoff contention
14
Washington Nationals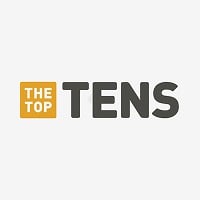 The Washington Nationals are a professional baseball team based in Washington, D.C. The Nationals compete in Major League Baseball as a member club of the National League East division.
This team is so bad. They're not underrated. This team and the mariners have never been to a world series before and have won NO world series. The Mariners are not as bad because they hold the highest winning record of all time (116-46). - Jaboss
People judge sports teams from their histories sway too much
They don't get any recognition
The Nationals r on fire this season. They have the best record in the N.L East and lead by 5 or 6 games. Their 2015 and 2016 season has been amaizing.
15
Cleveland Indians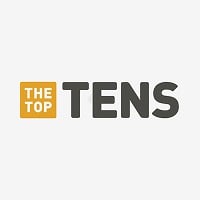 The Cleveland Indians are an American professional baseball team based in Cleveland, Ohio. The Indians compete in Major League Baseball as a member club of the American League Central division.
2016 is our year. - tribe95
16
Chicago Cubs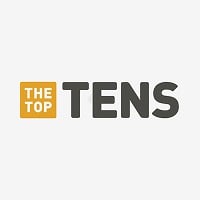 The Chicago Cubs are an American professional baseball team based in Chicago, Illinois. The Cubs compete in Major League Baseball as a member club of the National League Central division.
My fourth favorite team! - Alpha101
This should be number one! They trailed 3-1 in the world series against the Cleveland Indians and made a HUGE comeback to win the series 4-3. I don't see why people aren't still talking about this! P.S. they also became the 4th team in MLB history to win the series as an AWAY team. IN MLB HISTORY!
17
Saint Louis Cardinals
They've won 11 World Series championships and have been consistently good pretty much every season yet, nobody, I mean nobody talks about them. Overshadowed by the Yankees I guess
18
Detroit Tigers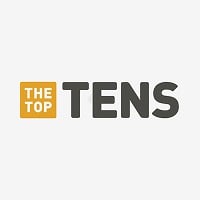 They have four World Series. Also they have been in 11 World Series and have had some of the greatest players in the mlb of their time.
So underrated
19
New York Yankees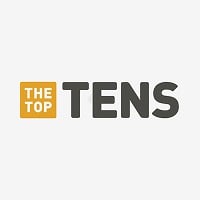 The New York Yankees are an American professional baseball team based in the Bronx, New York City, New York, that competes in Major League Baseball.
They're overrated as since 2000, only 1 world series. Red sox have won 3 since that and have beaten the yankees so many times its ridiculous. - Jaboss
Seriously? Underrated? They are overrated. - Juniorxtrm
I agree. Since 2000, 1 world series wins. They've lost to Red Sox so many times that it's ridiculous. Since 2000, Red sox has won 3 world series. - Jaboss
This team is not underrated but OVERRATED(since 2000). Since 2000, they've won only 1 world series wins. Back in the days, this team was impregnable and the best mlb team IN HISTORY. Now, they're just trash and have lost to Red Sox countless times. - Jaboss
Underrated ironically because they are overrated. Everyone thinks they suck and hates them because they won 27 world series (sorry I guess? ) but no one can deny, that in 2017, they have the best farm system in baseball. Not to mention Masahiro Tanaka, whom has better stats than Chris Sale, yet Chris Sale gets so much more paraise than him. Yankees world series champs 2018. You heard it here first
20
Tampa Bay Rays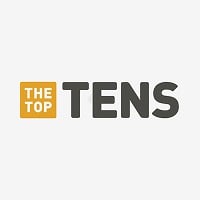 The Tampa Bay Rays are an American professional baseball team based in St. Petersburg, Florida. The Rays compete in Major League Baseball as a member of the American League East division.
21
Pittsburgh Pirates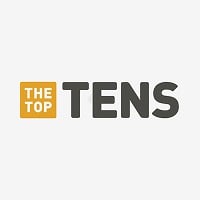 They are practically forgotten, work with the lowest payroll(as of 2018), their AA affiliate won the eastern league championship. They had 98 wins in the 2015 season. They have the 4th youngest team(by average player age (25.5)). Finally they have 5 world series championships. I bet you didn't know that.
22
Boston Red Sox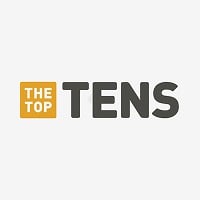 The Boston Red Sox are an American professional baseball team based in Boston, Massachusetts, that competes in Major League Baseball.
Are you kidding me? They may have won 8 World Series and the Yankees 27, but the Sox made win the '04 pennant even though they were behind 3 games to 0! They're the only team that has ever done that in history! And that was back in 2004, this is 2017 and STILL nobody but Boston has done that!
Seriously, why does everyone hate this team? They have one 8 world series(tied with the giants), and have went from 71-91 and 78-84 to 93-69 and currently 71-53. Amazing team but very hated. - Jaboss
23
Philadelphia Phillies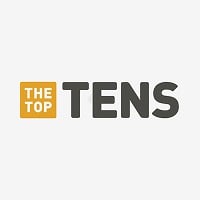 24
Los Angeles Angels of Anaheim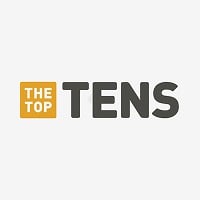 Even underappreciated in the comments of a website about underappreciation.. That should tell you a lot.
25
Texas Rangers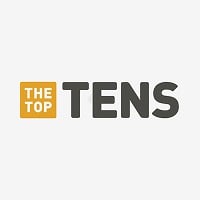 The Texas Rangers are an American professional baseball team based in Arlington, Texas located in the Dallas–Fort Worth metroplex.
26
Houston Astros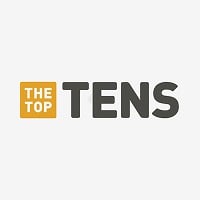 The Houston Astros are an American professional baseball team based in Houston, Texas. They won the World Series in 2017.
27
San Diego Padres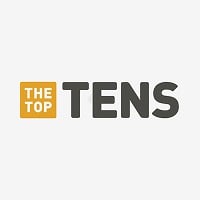 Upsetting that they weren't even on this list until I added them. Makes sense, though, the fact that if you told someone to name 30 MLB teams, this would be the one they'd forgot, most likely. Sadman hours. - jayfowler
28
Miami Marlins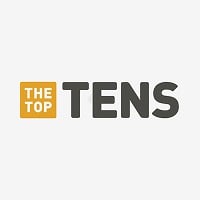 The Miami Marlins r second place in N.L East and their right fielder (Giancarlo Stanton)
won the 2016 Home Run Derby.
BAdd New Item
Related Lists

Top Ten Most Underrated MLB Teams of 2015
Most Underrated MLB Players

Top 10 MLB Teams Most Likely to Make the 2017 World Series

Top Ten Best MLB Teams Most Likely to Be the 2016 National League Champions
List Stats
200 votes
28 listings
8 years, 309 days old

Top Remixes
1. Atlanta Braves
2. Milwaukee Brewers
3. Kansas City Royals
jackey11
Error Reporting
See a factual error in these listings? Report it
here
.