Most Underrated Nickelodeon Shows
The Top Ten
1
Avatar: The Last Airbender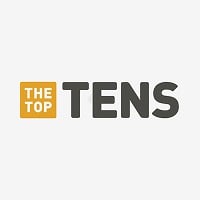 Avatar: The Last Airbender is an American animated television series that aired for three seasons on Nickelodeon from 2005 to 2008. Avatar: The Last Airbender is set in an Asiatic-like world in which some people are able to manipulate the classical elements by use of psychokinetic variants of Chinese ...read more.
Avatar is one of the most beautifully animated, well-written, heart-melting cartoons of all time.
Come on it's the Avatar (The Original one not the movie) does it need anything else.
This show looks awesome, but it's kind of overrated. SpongeBob SquarePants is a comedy show, and Avatar is an action show.
I love this show to death but by no means is it underrated.
2
Victorious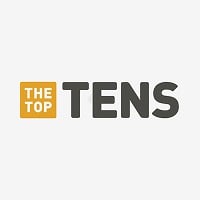 Victorious is an American sitcom created by Dan Schneider that originally aired on Nickelodeon from March 27, 2010 through February 2, 2013 . The series revolves around aspiring singer Tori Vega, a teenager who attends a performing arts high school called Hollywood Arts High School, after taking her ...read more.
Way too underrated. Great show, amazing acting and big stars. Better than spongebob or drake and josh. Victorious fans let's do something to bring this to light.
To the person who said "It's a Hannah Montana rip off, if you love this show, then you are anorexic & drunk, stop watching this dump." Go get help for your obvious anger issues. Thanks!
Best Show on Nickelodeon, There is a list why this show is Amazing, It Funny epically Cat Valentine, It's Entertaining and They Never run out of Ideas. I Wish That Victorious Could Return and Make More New Episodes. - Dreamformusic
It's a Hannah Montana rip off, if you love this show, then you are anorexic & drunk, stop watching this dump.
This show is so awesome. I LOVE IT. This show needs some support. COME ON PEOPLE
3
My Life as a Teenage Robot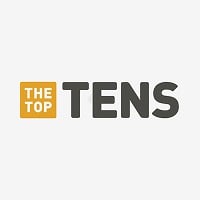 My Life as a Teenage Robot is an American animated science fantasy television series created by Rob Renzetti for Nickelodeon.
CHILDHOOD. This was a weird show, no doubt, but at the same time, it was one of the more normal Nick shows. The best comparison of this show to another is The Power Puff Girls, but it was still a very different show (ex: teenage singular female hero vrs. 3 kindergarten female heroes). It had things for boys, like robots and fighting, with just the right amount of things for girls, and with things teens could relate to as well. It was unique, and it had an awesome art style. The change ranged from normal teen girl to the male version of Yandere-chan, minus murder. What's not to love?
This show was so epic and funny at the same time! It's very underrated!
It was very unique from all the other Nickelodeon cartoons, the concept was original, the characters had depth, a creative art style, and the story arcs are very diverse. There will be no other like it...
Such a good show - iliekpiez
4
Invader Zim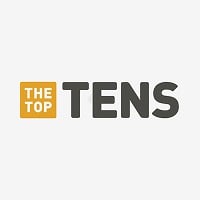 Invader Zim is an American animated television series created by Jhonen Vasquez for Nickelodeon. The series centers on an extraterrestrial named Zim from the planet Irk, and his mission to conquer Earth and enslave the human race along with his malfunctioning robot servant GIR.
Actually this is not underrated. It has a lot of really good reviews. And Yes I agree this show is awesome and should have never been canceled
Are you kidding me? This is the most overrated show on Nickelodeon! Why did I post this? Now a whole bunch of Invader Zim fanboys will attack me! Remember, I'm only one person. Anyone who is going to respond to this and say that this is the most underrated show on Nickelodeon, just hit the dislike button. Anyways, I don't see what people see in this show. I don't know why people like it, I just don't understand..
This show is good but actually overrated
This show is overrated. Almost as overrated as SpongeBob.
5
Rocko's Modern Life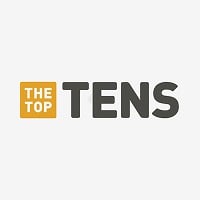 Rocko's Modern Life is an American animated television series created by Joe Murray for Nickelodeon. The series centers on the surreal life of an anthropomorphic Australian-immigrant wallaby named Rocko as well as his friends: the gluttonous steer Heffer, the neurotic turtle Filburt, and Rocko's faithful ...read more.
This show is clever, hilarious, awesome, and inspiring. Thank God that Nickelodeon and the infamously copyright-heavy Viacom have finally allowed the Complete Series DVD set with all 4 seasons and all 52 episodes to be released on Amazon.
YES! This show is great! I was not even born in the 90's and I still watch it on the internet good job!
To be quite honest, this is comically overrated but is still easily by far one of THE greatest all-ages satire cartoons of all time regardless - xandermartin98
Can't wait for the 2018 Rocko Special! It really needed more attention.
6
The Fairly OddParents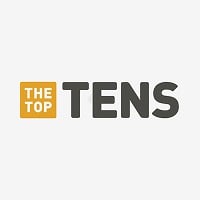 The Fairly OddParents is an American animated television series created by Butch Hartman for Nickelodeon.
It used to be a really good show, until Season 6 happened. While that season was still tolerable, Season 7 onwards really wasn't. - KalloFox34
This shows should be higher ranked then SpongeBob because I think this show is too underrated I mean why do people prefer SpongeBob over fairly oddparents SpongeBob SquarePants deserves to be lower ranked I LOVE FOP!
This show is AMAZING. Sadly, it keeps going on hiatus, constantly, so kids nowadays barely see it. SCREW SANJAY AND CRAIG, SCREW TMNT, AND ALVIN AND THE CHIPMUNKS! This show should be aired more.
OVERRATED.
7
House of Anubis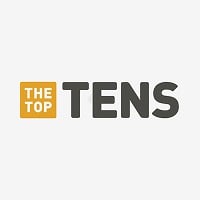 House of Anubis is a mystery television series developed for Nickelodeon based on the Dutch-Belgian television series Het Huis Anubis.
I love this show so much - I think it is way too underrated but it has such a big fan bace I wish there was another season xx loved this show more than any other
Best show ever! No one watches it because it looks stupid, but once you start watching you're hooked. Season four hopefully!
You have to be 12 and up to watch this because it is a soap opera, not a kids show.
HOA should get the recognition of all the other big name shows such as iCarly and Victorious but for some reason not as many people seem to know about it. This show is better than the more known shows on Nick and deserves to be acknowledges as the best!
It's basically Nick's #1 soap opera, seriously, this show ROCKS & it's sad to see it get canceled.
Probably one of the only valid items on this list.
8
Brainsurge
It was pretty cool!
Me and my brother just LOVE brainsurge we haven't seen it in awhile but we loved all the zany things that happened on that gameshow. Plus it's still a better show then spongebob ever will be.
It was gross, think of all the brain gunk, very gross compared to the green slime, which is not that gross.
I LOVED THIS SHOW! THEY SHOULD PUT IT BACK ON T.V.!
9
Back at the Barnyard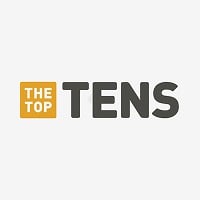 Back at the Barnyard is a Nickelodeon computer-animated television series that is a spin-off from the 2006 film, Barnyard.
First it was an amazing movie, then a show which is ok, but where is the mexican mouse sheen?
They say the movie is better than the show, and I totally disagree!
I like Pig and the Mouse. I forgot the Mouse. I remembered that the pig was called Pig. - Ilovestephanie
This Show is Like Teen Titans Go But With Talking Animals
10
Catscratch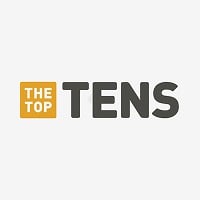 Catscratch is an American animated television series created by Doug TenNapel (also known for creating Earthworm Jim). It was aired on both Nickelodeon and Nicktoons on July 9, 2005 and ended February 10, 2007. It is an adaptation of TenNapel's graphic novel, Gear, which is also the name of the cats' ...read more.
Funniest + Best Show on Nickelodeon This Is Why 2005 Is The Best Year
I miss this show but it was not around for long and it was a very underrated show - Thetmoneytruth
This show needs to be #1 or higher on this list.
This needs to be number #1 this show is amazing
The Contenders
11
Big Time Rush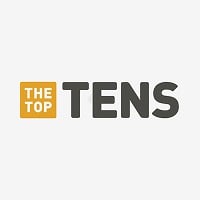 Big Time Rush is an American television series that originally aired on Nickelodeon from November 28, 2009 until July 25, 2013. It was created by Scott Fellows (also the creator of Ned's Declassified School Survival Guide and Johnny Test and the head writer of The Fairly OddParents)
Big Time Rush will always be the best show in Nickelodeon in history. The only shows that are somewhat better than this is KC Undercover, Shake it Up and Knight Squad
This is very underrated its the best show on nickelodeon by far and the only other kids show that is better is Good Luck Charlie on Disney. Big time rush is funny, smart and the music is great. The acting is much better than a lot of the other shows like Icarly which is very overrated and is just people doing random things. The only problem with BTR is the sound-effects get annoying sometimes but besides that the shows is amazing and is number #1 on NICK!
Big time rush are real good singers, a real good inspiration, but most of all, real good friends. Kendall tends to freak, James loves himself, Carlos and his helmet lool, Logan and his brains. Gustavo and his shouting, good song writing and being MAJORLY UNattractive, Kelly, yawn this getting boring so... My point is, Btr should be the only show on nick, wait Nick should be called BTR. BTR ARE SO UNDERRATED!
Come on dudes, love BTR
it's an awesome show for kids, teens and all adults. and come on. "it's had the most watched premiere in nick history and also is the second place king when it comes to viewership. the first being icarly of course. but deafitnitly.
12
Fanboy & Chum Chum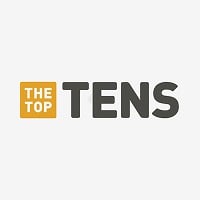 Fanboy & Chum Chum is an American 3D CGI animated television series created by Eric Robles for Nickelodeon. It is based on Fanboy, an animated short created by Robles for Nicktoons and Frederator Studios, which was broadcast August 14, 2009 to July 12, 2014 on Random! Cartoons. The series was first ...read more.
Whoever likes this show has no taste in real cartoons and should go to a mental hospital! Nobody wants to watch the stupidest show on Earth! I'd rather die than like this show! Same with everybody else! The characters are all idiots! The plot is boring! There's too much farting, vomiting, pooping, burping, all gross out humor! Its animation is the main problem! Its not funny either! I hate these idiotic children with a passion! It should be canceled! Not sorry fans! Do not watch this show EVER! Avoid all it costs please! Its as bad as everybody says it is!
Okay, I get you hate this show. I don't care for it myself, but lets respect opinions. - Murvine_Taylor
This show should not be hated, it is not as bad as they say, some things are not meaningful but it is too entertaining has great secondary characters and then there would be no problem if they hated it but say it is the epor show or that there should not be that if it bothers me since there are worse sows than this, people should say that this show is only bad but not the worst
No, the rating seems right. In fact, I think this show is quite OVERrated!
Yeah, it's underrated because it's terrible.
13
The Nanny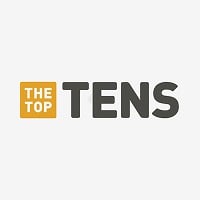 The Nanny is an American television sitcom which originally aired on CBS from 1993 to 1999, starring Fran Drescher as Fran Fine, a Jewish fashion queen from Flushing, New York who becomes the nanny of three children from the New York/British high society.
The only reason people don't like it is because of Fran's weird voice.
I thot it waz retarted I watched now I can't stop! my friend thot it waz retarted I showed it 2 him now we both love it!
14
Aaahh! Real Monsters
YES! THIS SHOW IS FINALLY ON THE LIST! I LOVE THIS SHOW WITH A BURNING PASSION! AAAHH! REAL MONSTERS ROCKS! SHOW ME SOME LOVE, PEOPLE!
15
The Backyardigans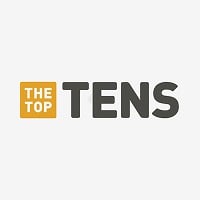 The Backyardigans is a Canadian–American CGI-animated musical TV series created by Janice Burgess, It is a co-production of animation studio Nelvana and Nickelodeon Animation Studios.
It would be a lot more known if they re-created it as a show that's for kids who are to old for Nick Jr. and to young for TeenNick.
This is one of the best animated shows of all time, yet it is greatly ignored....they even stopped showing it on Nick Jr...... - Celestius
They should seriously replace dora the explorer with the backyarddigans I mean I use to love this show
I love this show, nick bring it back
16
Full House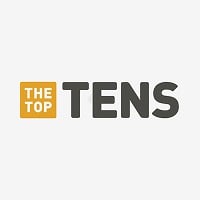 Full House is an American sitcom created by Jeff Franklin for ABC. The show chronicles a widowed father, Danny Tanner, who enlists his best friend and brother-in-law to help raise his three daughters.
Full House isn't a Nickelodeon show.
I love this show it's way better than iCarly and Vicorious and that jumk that is npon Nickelodeon.
Nope you don't get my vote here. :|
17
Bucket and Skinner's Epic Adventures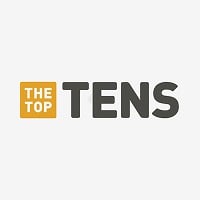 Bucket & Skinner's Epic Adventures is an American teen sitcom that premiered on Nickelodeon on July 1, 2011.
18
T.U.F.F. Puppy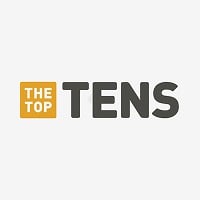 T.U.F.F. Puppy is a cartoon created by Butch Hartman. It ran on Nickelodeon from October 2, 2010 until April 4, 2015. It focused on Dudley Puppy and his partner Kitty Katswell as they protected Petropolis under the Turbo Undercover Fighting Force, or T.U.F.F.
It doesn't get too much love, sure Dudley's annoying (I'm a dog hater) and so does the humor, but it's one of the better modern Nick cartoons. - truespongebobfan
This show is terrible. The humour is stale and the characters act like annoying retards, especially Dudley. Easily one of the worst shows on Nick. - TwilightKitsune
Yes this is in my top three best Nickelodeon shows from the past 5 years!
Note on last one:oops...I Accidentally Used The FLAWS Instead Of The Good Things So Here You Go!
1.Is ACTUALLY FUNNY...Like Most Underrated Nicktoons Like Robot And Monster
2.The Voice Acters And Actresses Did An AMAZING Job
3.Art Styles Are AMAZING!
4(FINAL):IT'S GET SMART...WITH A DOG!
19
Jimmy Neutron: Boy Genius
I agree on The adventures of Jimmy Neutron: Boy Genius being on the Underrated List. This Show only has 3 Seasons from 2002 to 2006. We totally need this show back.
Do you mean the movie or the show because the movie is Jimmy Neutron: Boy Genius but the show is called Adventures of Jimmy Neutron: Boy Genius. - Ilovestephanie
Think this is amongst the gods of nickelodeon like spongebob.
Please being it back
20
Danny Phantom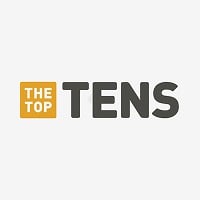 Danny Phantom is an American animated series created by Butch Hartman for Nickelodeon. It was produced by Billionfold Studios and distributed in Canada by Nelvana, a Canadian animation company. The series follows a teenage boy who, after an accident with an unpredictable portal between the human world ...read more.
Make new episodes!
How is not in the top 10 out off all the shows this one should at least be in the top 10
A good show but very overrated...
21
Rocket Power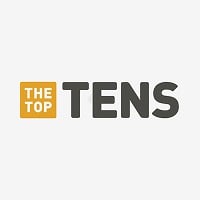 Rocket Power is an American animated television series. The series debuted on Nickelodeon on August 16, 1999. The series ended on July 30, 2004 after four seasons.
No, this show wasn't really worth watching. The show aged horribly, and the whole thing about extreme sports and cringe-worthy radical lingo was painful to listen to. - KalloFox34
Better than Avatar and SpongeBob. This is actually what kids used to do instead of stuck on their computers/video games.
Rocket Power is... bad.
22 The X's
23
The Penguins of Madagascar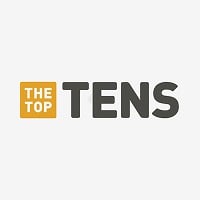 The Penguins of Madagascar is an American CGI animated television series that has aired on Nickelodeon.
THIS SHOULD BE #1. IF YOU DON'T PUT THIS AT #1 AND BIG TIME RUSH AT #2, THAN THIS IS ONE OF THE STUPIDEST LISTS EVER. THIS IS SO UNDERRATED, IT SHOULD BE #2 ON EACH AND EVERY LIST ABOUT BEST CARTOONS (SPONGEBOB IS SLIGHTLY BETTER). I CAN'T BELIEVE HOW UNDERRATED THIS CARTOON IS! PUT THIS AT #1!
The Penguins of Madagascar is overrated but still very good
24
Planet Sheen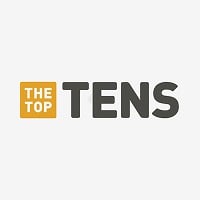 Planet Sheen is an American CGI animated television series. It is a spinoff series in the Jimmy Neutron franchise, focusing on the show's comic relief, Sheen Estevez, as he gets stranded on another planet. The show was hated by critics and fans for not using any of the original cast (besides the obvious), ...read more.
Deserves what it gets, for being unfaithful to Jimmy Neutron. - KalloFox34
It is Not Best Nick Show ever. But it is a Decent Show Throught.
25
All Grown Up!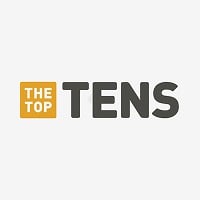 All Grown Up! is an American animated television series created by Arlene Klasky and Gábor Csupó for Nickelodeon. It is a spin-off of Rugrats, and takes place about ten years after the original series where the characters are now pre-teen to teenage.Tommy, Dil, Chuckie, Phil, Lil, Kimi, Angelica, ...read more.
Why is this underrated it is overrated. It's over and not underrated because it was popular for being bad in 2003 when it came out and nobody except for me cared when it got cancelled. If you looked at the top10 worst Nickelodeon shows look at the longest comment for all grown up. I made that comment to say why all grown up should be one of the worst Nickelodeon shows.
This show is not underrated it is overrated. It lasted 5 whole seasons! Thank god this show got cancelled in 2008.
26
The Ren & Stimpy Show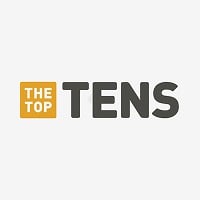 The Ren & Stimpy Show, often simply referred to as Ren & Stimpy, is an American animated television series created by John Kricfalusi for Nickelodeon.
This show is golden. Greatest show of all time in my opinion. It has lots of mixed humor and does gross out humor just right.
I think it gets too much hate. It's my favorite Nicktoon besides SpongeBob. - Garythesnail
27
Robot & Monster
I love this show! The Bacon jokes are really funny! It hasn't been on reviewing websites like IMDB or T.V..com yet but I wanna check the score and see if this has a good score! Its cute. But its not perfect. There are things the creators should work on, plus the animation is okay. But its entertaining so that is the main reason why this show is good. Its way better than Victorious, T.U.F. F Puppy, All Grown Up, and Bucket and Skinner's epic adventures!
I agree with you! This needs more seasons and more episodes right now! The only reason why they cancelled this show is because the ideas are unoriginal. I wish that Nickelodeon would air the last two episodes of the first season and make more episodes! People who hate this show don't know that new SpongeBob is bad!
This show was gold - lincolnloudness
That's a show that anyone barely talks about nowadays.
28
The Angry Beavers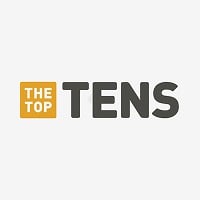 The Angry Beavers is an American animated television series created by Mitch Schauer for the Nickelodeon Channel The series revolves around Daggett and Norbert Beaver, two young beaver brothers who have left their home to become bachelors in the forest near the fictional Wayouttatown, Oregon.
Very underrated. This show is one of my favorite Nicktoons, and it's really underrated.
Actually a very good show. - KalloFox34
This Should be 1 BEST SHOW EVER!
29
CatDog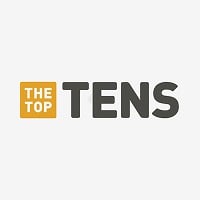 CatDog is an American animated television series created by Peter Hannan for Nickelodeon. The series depicts the life of conjoined brothers, with one half being a cat and the other a dog.
This show is the very definition of an Underrated Nickelodeon show. Man, I wish this show had more respect...
Very funny show - iliekpiez
This was a great show. - KalloFox34
30
Winx Club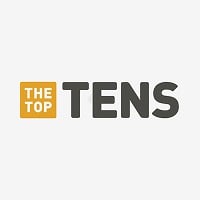 Winx Club is an Italian animated television series directed, created and produced by Iginio Straffi and his company Rainbow S.r.l.
I watched this show since I Washington in 2nd grade and I loved it until I stoped. Nos I santos to come back and it Was gone :(. I Wish this Washington on longer.
It was a bad show, Nickelodeon ruined it, the original version was way better.
31
Harvey Beaks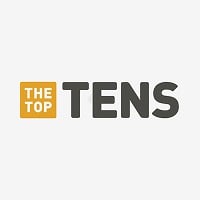 Harvey Beaks is an American animated television series created by C.H. Greenblatt for Nickelodeon. Originally announced to premiere on March 29, 2015, the series instead premiered on March 28, 2015 following the 2015 Kids' Choice Awards.
Harvey is so sweet. He's better than SpongeBob and the show is funny and filled with heartwarming moments. Friendship and family are supported big time. I heart this show!
Underrated? Nah! I Think This Show Already Gets Enough Recognition.
Get this show to #1! It's MILES better than T.U.F.F. Puppy, Robot and Monster, Back at the Barnyard and definitely Fanboy and Chum Chum! I even have the nerv to say that that this show is far better than the overhyped dumpster fire that is Ed, Edd n Eddy! If you think that show is better than Avatar: The Last Airbender, you're an idiot! Avatar + Harvey Beaks > Ed, Edd n Eddy!
32
Teenage Mutant Ninja Turtles (2012)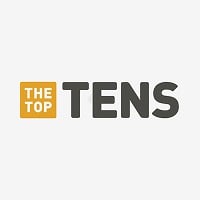 Teenage Mutant Ninja Turtles is an American 3D rendered computer animated television series based on the fictional superhero team. It aired on Nickelodeon in the United States from September 29, 2012 to November 12, 2017.
This was good but the show, Rise of the Teenage Mutant Ninja Turtles will ruin this show. - Ilovestephanie
33
SpongeBob SquarePants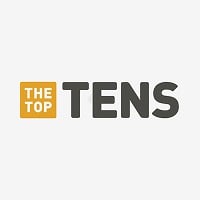 SpongeBob SquarePants is an American animated television series created by marine biologist and animator the late Stephen Hillenburg for Nickelodeon. SpongeBob is currently the most popular show on Nickelodeon, as well as the longest running show, running for 20 years, and is beginning its 12th season. ...read more.
Well, I can only qualify SpongeBob on this list when it has to do with the newer episodes. Seriously, the newer episodes are so underrated. They need more appreciation. - truespongebobfan
I don't like the people who say their fans of the first three seasons of SpongeBob. that's not a real SpongeBob fan
LOL! This is the MOST OVERRATED Nickelodeon show. Get this off this list!
Yes I know it's the highest rated Nick show of all time, but not high enough!
34
Max and Ruby
This show is my childhood.
35
As Told by Ginger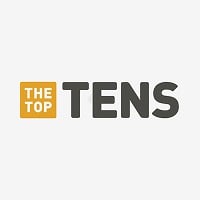 As Told by Ginger is an American animated television series aimed at teenagers, produced by Klasky-Csupo and aired on Nickelodeon.
Deserves much more praise then it gets a lot better then avatar
36
Hey Arnold!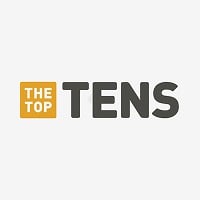 Hey Arnold! is an American animated television series created by Craig Bartlett that aired on Nickelodeon from October 7, 1996 to June 8, 2004. The show centers on a fourth grader named Arnold, who lives with his grandparents in an inner-city boarding house.
37
Dragon Ball Z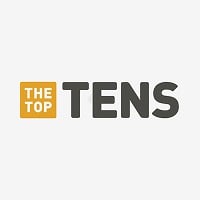 Dragon Ball Z is a Japanese anime television series produced by Toei Animation. Dragon Ball Z follows the adventures of Goku who, along with the Z Warriors, defends the Earth against evil. The action adventures are entertaining and reinforce the concept of good versus evil. Dragon Ball Z teaches valuable ...read more.
Dragonball Z was awesome! Cool characters, good action, fun, jokes, worth watching. Love the Whole Thing :D
Actually, Dragon Ball Z (Kai) is a Nickelodeon redeemer/show. - The Ultimate Daredevil
38
Sanjay & Craig
Seriously, this isn't even the worst cartoon of 2013 (That title goes to Uncle Grandpa). The show is worked on by the people who worked on the show it supposedly "ripped off" (Regular Show by the way). Plus, I actually can handle something like this. I actually get nightmare-fueled by Ren and Stimpy sometimes, and some SpongeBob episodes are nightmare fuel on their own. Reminds me more of a mix of Adventure Time, Flapjack and Billy and Mandy more than anything to me.
On the Nickelodeon front, this is the DEFINITION of underrated. 95% of this website bashes Season 1 (which isn't too good, admittedly) and ignore Seasons 2 and 3 (which get better each episode). Ignoring that the show found its own voice, it beginning to abandon the endless annoying fart jokes, fleshing out its characters, focusing more on story, and with great episodes like "Songjay" (which has the audacity to take a potshot at itself because of the fart jokes) and "JJ and Greg" (an interesting episode about doppelgangers), people should give this show a second chance. - Goatworlds
This show is mad underrated it was really getting better in season 2 &3 even though I enjoyed it from beginning to end sadly when a Nickelodeon show gets better or is really great it gets cancelled but what makes it worse is that the renewed the garbage that is Pig Goat Bannana Cricket and Alvinnn! And the chipmunks
39
Kappa Mikey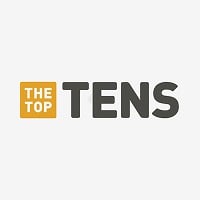 Kappa Mikey is an American animated sitcom created by Larry Schwarz. The show is Nicktoons Network's first original half-hour series, bought during the same period as other Animation Collective series such as Three Delivery and Speed Racer: The Next Generation, as well as Flash shows from other studios, ...read more.
40
Mr. Meaty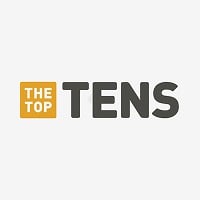 Mr. Meaty is a Canadian-American television series created by Jamie Shannon and Jason Hopley. The show centers on two lazy teenage boys named Josh Redgrove and Parker Dinkleman, who work at a fast food restaurant.
This show was misunderstood I liked it
41
ChalkZone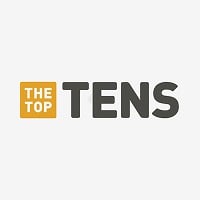 ChalkZone is an American animated television series created by Bill Burnett and Larry Huber for Nickelodeon.
42
True Jackson VP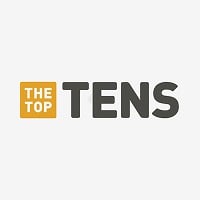 43
Zoey 101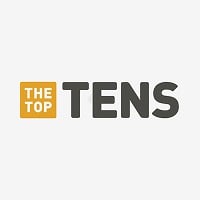 Zoey 101 is an American teen drama television series which originally aired on Nickelodeon from January 9, 2005 until May 2, 2008. It focuses on the lives of teenager Zoey Brooks (Jamie Lynn Spears), her brother (Paul Butcher), and her friends as they attend Pacific Coast Academy (PCA), a fictional ...read more.
So good since there's no laugh track & there's comedy at the same time, yet the plot is worth watching, but the show got cancelled because the girl got pregnant.
44
Breadwinners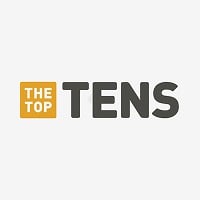 Breadwinners is a 2014 animated comedy television series produced by Nickelodeon. It is about the adventures of SwaySway and Buhdeuce, two ducks who drive in a rocket van delivering bread to their customers.
This show needs to be taken off the list, it's actually overrated because it has bad humor.
How Does Bad Humor Make This Show Overrated?
It's so bad its good
45
I Am Frankie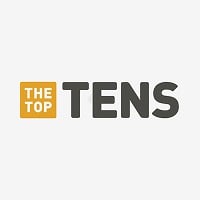 46
El Tigre: The Adventures of Manny Rivera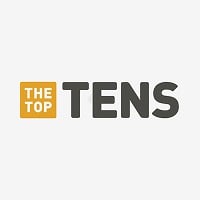 This show is the best! Frida's cute!
47
iCarly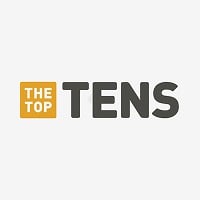 iCarly is an American teen sitcom that ran on Nickelodeon from September 8, 2007 until November 23, 2012. The series, created by Dan Schneider, focuses on teenager Carly Shay, who creates her own web show called iCarly with her best friends Sam Puckett and Freddie Benson.
this show is horrible; plus their running out of ideas. I mean, igot a hot room was so boring.
its so cool because they go to many different places and do many different stuff I love it! its really my avourite show ever!

Me and my mom loved this show. We where Sad when they got ríd of it.
48
My Wife and Kids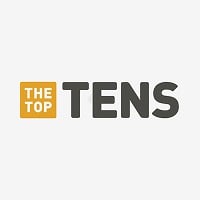 My Wife and Kids is an American television sitcom that ran on ABC from March 28, 2001, until May 17, 2005. Produced by Touchstone Television (now ABC Studios), it starred Damon Wayans and Tisha Campbell-Martin, and centers on the character of Michael Kyle, a loving husband and modern-day patriarch who ...read more.
49
Rugrats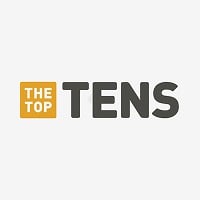 Rugrats is an American animated television series created by Arlene Klasky, Gábor Csupó and Paul Germain for Nickelodeon.
Pfft... More Like Rugrats Is The Opposite Of Overrated.
Rugrats is the opposite of underrated.
50
Every Witch Way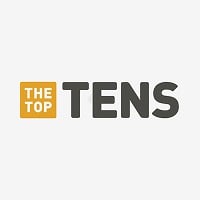 Every Witch Way is an American telenovela-formatted teen sitcom that originally aired on Nickelodeon from January 1, 2014, to July 30, 2015. It is the American version of the Nickelodeon Latin American show Grachi.
Most underrated show on Nickelodeon, it is the best one on Nickelodeon in a long time, please bring this higher on the list.
Eh, not really bad. I've seen worse. - Garythesnail
PSearch List