Most Underrated Pink Floyd Songs
russian
The Top Ten
1
High Hopes
This is just as good as their more well known songs. - Userguy44
Although this is my favorite song of all time, I would pick Keep Talking or What Do You Want From Me from Division Bell, not the best-known track. - Alkadikce
The lap steel guitar solo at the end of this song is just godly. Sometimes I feel like it's better than the comfortably numb guitar solo. David Gilmore had magic in his fingers.


This song truly is highly underrated.
What the hell high hopes isn't even that underrated
5 Comments
2
If
Dreamy,philosophical and downright amazing. Pink Floyd is definitely better than any kind of pop music today
Great song. and also underrated. - zxm
3
Dogs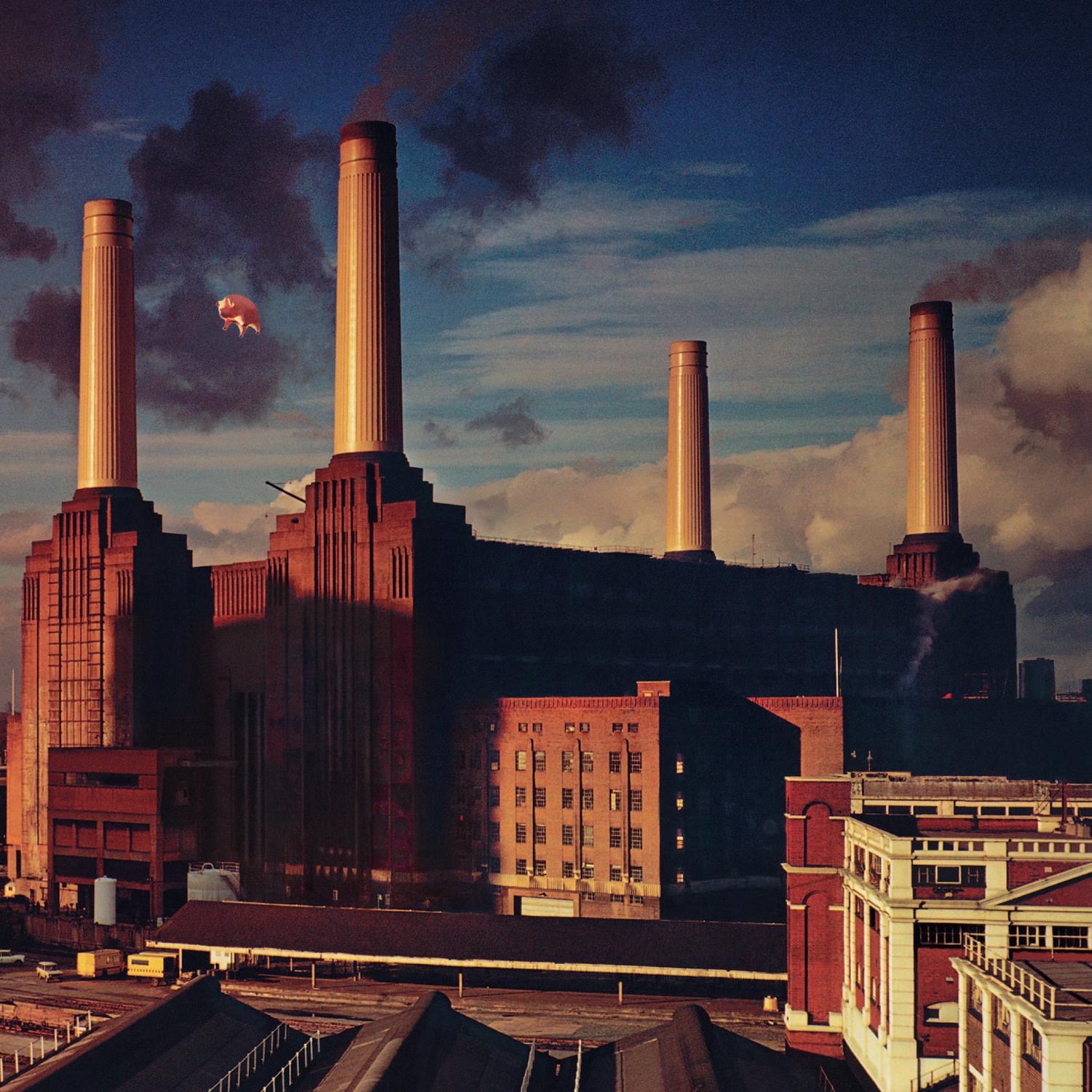 Everyone know's Animals but none of the songs
I love the guitar intro to this song!
17 minutes turns people off, but this is definitely their best composition. Period.
Not underrated. - PanagosBoi
3 Comments
4
Atom Heart Mother

Dogs isn't underrated. Neither is High Hopes, except for the retards that think Pink Floyd without Roger Waters is crap.

THIS is underrated. - MaxPap
Una de las mejores piezas de Pink Floyd. El sólo de Gilmour de los mejores de su carrera.
5
A Pillow of Winds

A beautiful acoustic song, showcasing an almost Beatles like melody, this Meddle deep cut is seriously overlooked. This is a fantastic song to listen to whilst watching a sunset, or just sitting back and relaxing. Gilmour further shows his exceptional vocal talents here as well.
One of the most criminally underrated Pink Floyd songs out there. The lovely Acoustic and slide guitars, as well as the singing by Gilmour, are what make this dreamy,melancholic, song so good. definitely one of their most underrated and actually my second favorite song from Meddle ( behind Echoes ).
Hypnotic - RalphSaad
6
Julia Dream

Beautiful keyboards by Rick and hypnotic vocals by David - RalphSaad
Hauntingly beautiful..is what sums it up best..
7
Don't Leave Me Now

A properly terrible song. - MrKite
One of the best songs of pink floyd if not the
8
Let There Be More Light

How could this be so low? This is my favorite song and it's underrated. - Lsdjesus
This song is an epic rollercoaster and a fantastic introduction to a very underrated Floyd album.
9
Another Brick In the Wall Pt. 2

Another Brick In The Wall, as one whole song, listened in one piece may be underrated. However, part 2 is their most famous song and also overplayed on radio. - Alkadikce
More overrated than underrated.
It's overrated, not underrated.
That's not underrated
1 Comment
10
Matilda Mother

Beautiful track, definitely deserves more love.
The Contenders
11
Fearless

Wonderful song with a neat guitar riff and inspiring lyrics.
I would advise all pink Floyd fans to listen to this song closely and you'll fall in love with it!
So underrated and one of my favourite Floyd songs - BrianScott01
If there werent the football fans singing this would be one of pink floyd's best songs - MilkmanBoi
12
Remember a Day

13
A Great Day for Freedom

14
Fat Old Sun

Solo's amaizng
While Fat Old Sun isn't as good as High Hopes, we can all agree that this song is much more underrated.
I simply love the way that the background instruments start to get louder and louder eventually getting louder than the vocals and starting a great guitar solo. Very underrated solo.
15
The Nile Song

16
Hey You!

17
The Trial

This song is hilarious and I love it. The first line, 'Good evening, worm your honor,' is one of my favorite Pink Floyd lyrics.
18
Learning to Fly

This song is amazing. - MrSnuffleupagus
19
Summer '68

This is honestly such a great song... really sums up the unknown genre of Jazz Rock. The beat is just incredible!
Basically, just like fat old sun, another underrated gem from Atom Heart Mother.
20
Childhood's End

Awesome song, should be a famous hit - connormouat
Similar to Time - BrianScott01
Fantastic kickass song. It's a psychedelic rocker. - atomicpowur
21
Not Now John
Awesome song. The Final Cut may not be Pink Floyd's best album, but this song is great. - Metarock
This has always been one of my favorites, and it doesn't really get that much credit, very underrated.
22
Poles Apart
I don't see many people really appreciating this song!
The lyrics are so beautiful and vocals are also brilliant by Gilmour.
This has to be the most underrated The Division Bell Song!
This beautiful masterpiece does not get the respect and attention it deserves. It starts out as a soft acoustic, then goes into a strange middle section which I believe represents madness, then goes back into the same tune as the beginning but much more rocky. Please listen to it.

And voters "did you know I never thought you would loose that light in your eyes." SO VOTE FOR IT!
23
Marooned

I agree with a YouTube comment that this is the guitar version of The Great Gig In The Sky. - Alkadikce
I don't say this is the best pink floyd's song but still one of my favorite, for me this song is clearly underrated
24
Seamus

All you guys just shut up! This song is funny to me and I really enjoy it. If your a fan of Meddle, how do you think the album would song without it.
I'm a huge pink floyd song, but I don't really like this song
Worst song by far off Meddle!
No you aren't. I like this song.
2 Comments
25
Interstellar Overdrive

26
The Gunner's Dream

AMAZING SAX SOLO
Definitely the most underrated PF song..the lyrics are out of this world..if you concentrate and listen,this song will take you places..it'll take you up to the jet of the gunner and it'll drop you down from there while you interpret the brilliant lyrical composition...
27
Cirrus Minor

Must be number 1 - Pointingfingers
28
A Saucerful of Secrets

From Ummagumma and other live recordings, David's vocals blended with Rick's organ, Nick's drums, and Roger's bass, create the perfect Pink Floyd Sound
29 The Final Cut
30
Careful With That Axe, Eugene

31
San Tropez

This will always be their most underrated track in my opinion
32
Louder Than Words

The entire album is underrated, but the song completes the band's journey - lyrically and literally alike. Last song on their last album - ever. Fitting way to go out!
This song is a masterpiece. This was their best song since The Wall.
So underrated. Beautiful song.
33
See Saw

Best song of a saucerful of secrets hands down - Shaun3
34
Nobody Home
One of Roger Waters' most powerful and emotional vocal performances, this track is incredibly underrated, due to it being overshadowed by the song that comes just three tracks later, Comfortably Numb. David Gilmour has even stated that this is one of his favourite songs off The Wall. It should be much higher than this.
35
See Emily Play

The music video to this is funny asf. You can find it on YT. And this song itself makes top twenty Floyd songs for me - AlexZoraj
36
Grantchester Meadows

37
Pigs (Three Different Ones)

27? ha ha charade you are
I personally think this is Gilmour's best guitar solo. It has something that his other solos don't have. - Plonderss
Has By Far Gilmour's Most Underrated Guitar Solo
38
The Fletcher Memorial Home

This and not now John
One of the best guitar riffs in all of Pink Floyd history! I love this song!
39
Any Colour You Like

Not enough lime light, Richard Wright's best work
After "Time," this is, in my opinion, the best song on DSotM. Highly underrated!
40
Wot's... Uh the Deal?

41
The Thin Ice

42
Wearing the Inside Out

43
Mother

That's not underrated
44
Brain Damage

45
Speak to Me/ Breathe

46
Corporal Clegg

Very cool instrumental
Of course this song is underrated because it is highly disrespectful! Sure it has great music and that is why I like this song but I don't listen to the lyrics. It a lot of times is best to not listen to the lyrics of songs.
47
Cymbaline

48
Paintbox

This is a great song! I was going to vote either Set the Controls for the Heart of the Sun or Let there be more Light be I had to put my vote for Pain Box. Get this to the top. PLEAZ!
49
Set the Controls for the Heart of the Sun

50
Coming Back to Life

I had no idea this was from the post-Waters era when I first heard it. - Alkadikce
It's a perfect song
PSearch List
Related Lists

Top Ten Most Underrated Pink Floyd Albums

Most Timeless Pink Floyd Songs
Top Ten Most Catchy Pink Floyd Songs

Most Depressing Pink Floyd Songs
List StatsUpdated 12 May 2019
500 votes
72 listings
8 years, 296 days old

Top Remixes (10)

1. Cirrus Minor
2. Let There Be More Light
3. High Hopes
Pointingfingers

1. A Pillow of Winds
2. If
3. Remember a Day
SammySpore

1. Let There Be More Light
2. High Hopes
3. If
Lsdjesus
View All 10
Error Reporting
See a factual error in these listings? Report it
here
.