Most Underrated Pokemon
disturbedbomb
The Contenders: Page 2
21
Relicanth
Relicanth can be an surprisingly tough tank when used properly, and I have frustrated many a random people in random battles with the combo of stealth rock and toxic!
Relicanth is an amazing Pokemon in my opinion and doesn't really get too much praise, and I have to admit, it's shiny is beautiful in a sense I can't explain
V 1 Comment
22 Gigalith
23
Porygon
Even though it is so hard to evolve porygon it is so worth it porygon Z is so strong and learns super powerful attacks of every type
Porygon has a great move set and can basically destroy a ton of Pokemon easy. I beat the whole mango elite four with just porygon.
People hate him just because that one episode
24
Arceus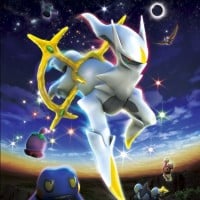 Arceus is a legendary Pokémon from the Pókemon series. He first appeared in the 18th Pokémon movie alongside other Legendary Pokémon.
True because how exactly is Arceus overrated? This guy has more haters than lovers, trust me. People are only calling this thing overrated because of its power. Ironically, mainly fanboys of Mew/Mewtwo are attacking this thing, and although I do like Mew and Mewtwo, they, as with any other Gen 1 Pokemon that's famous, could be considered overrated. At least this guy gets love from those who go on battle spot with over-powered teams. Also, guess what? For all you Mewtwo fans, Mewtwo now has two mega evolutions that have higher base-stat totals than this guy, so there you go.
Why would the GOD OF ALL Pokemon be underrated. it just doesn't make a speck of sense.
Mewtwo, Arceus and Mega Ray are VERY overrated. They aren't even gods. Lord Helix is the true god!
Arceus is overhated
V 8 Comments
25
Maractus
I don't get it I normally whoop peoples ass with this thing. - taytayxtaytay
FEAR MARACTUS WITH SOOO MUCH SPIKY SHIELD! Seriously, endeavor with sucker punch and spiky shield with back-up knock off/toxic can take out Talonflame, Mega Rayquaza, and many others. Spiky shield takes care of most priority so you can use fear on many pokemon. Also, Maractus is my favorite pokemon.
26
Meganium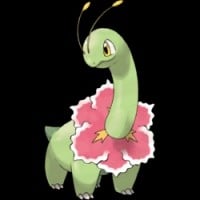 This one should be a lot higher on the list!
It's got an awesome flower necklace thing!
V 4 Comments
27
Sableye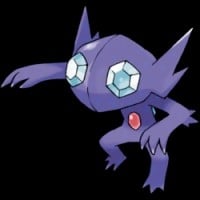 Sableye is where it's at, not effected again 3 times and most moves barely tough it besides fairy. Plus with its mega evolution and the massive defense upgrade this tank of a Pokemon can't be killed
I wouldn't say underrated, but he's still very cool. I don't care about bad opinions.
28
Chatot
Has a good 92 Sp. Attack and 91 Speed for a quick special sweeper and access to stat boosting moves like Nasty Plot, and STAB Hyper Voice and Chatter. It also is amazingly cute and lovable with the music theme. The only downside is it's frail defenses make it go down easily, but if you use it right, you can make a great team member out of this little bird.
It's adorable, powerful, and a bit of a troll. Why isn't it further up?
With access to Boomburst and Heat Wave, Chatot isn't completely terrible. I think it deserves to be noticed more.
V 2 Comments
29
Gyarados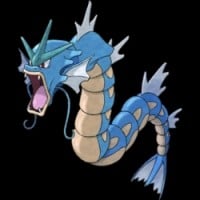 Gyarados is a Pokémon species in Nintendo and Game Freak's Pokémon franchise. It evolves from one of the weakest Pokemon, Magikarp. But Gyarados has a high attack power (as of gen VII, mega Gyarados is ranking #19 for highest attack stat & would rank #10 if legendary Pokemon aren't included), and ...read more.
How is this thing underrated? It and its evolution are very well-known and this thing is totally popular. Just because it's not in a certain tier and you absolutely love this thing does not make it underrated. In fact, this thing would be considered overrated. I also hate its typing for reasons that you should figure out pretty easily.
Everyone says that Magikarp is the worst and this Pokemon evolves from Magikarp. True but this Pokemon is awesome! Magikarp's base attack stat is 10, but when it evolves into Gyarados, it gains 115 base attack stat points! And don't forget Mega Evolution... 155 Base attack stat?! WHAT! Gyarados can learn Dragon Dance (Very good status move because it raises Attack and speed), Ice Fang (Salamence, Dragonite, Garchomp, Mega Sceptile etc. lose to this move, especially Dragonite with a Multiscale ability if Gyarados Mega Evolved) and speaking of Mega Evolution, its new ability is Mold Breaker which bypasses the opponent's abilities (Multiscale etc).
Gyarados is still on OU!? Wow, I get that it's powerful. But considering it a SWEEPER!? With only 81 speed, a sweeper? You need Dragon Dance support with it! Only more than 2 Dragon Dance uses or a Choice Scarf lets it sweep! And people all use Magikarp just as a joke, yet people still call it the worst Pokemon out there. No, you know who's the worst Pokemon out there? UNOWN!

Anyway, Gyarados is popular even with in game trainers. Blue uses it, Clair uses it, Lance uses it, so does Wallace, Cyrus, Crasher Wake and Lysandrae. I mean what the hell, why do so many Trainers use it? And that's only the boss trainers! You will find at least 100 that use it in the whole main series games!
And it barely learns any new moves leveling up! Only 11! Yeah, 11! Why such a random number? Besides, it's 4x weak to Electric! Good luck trying to use it in a Gyarados only run in any game with an Electric gym!
But, it's still great. It just gets too much attention.
My favorite Kanto pokemon
V 3 Comments
30
Slowking
Slowking is just awesome, only his name this guy is the king and his design is also awesome but way too underrated
V 1 Comment
31
Spinda
Have you ever seen it in a competitive battle. And those confusing moves
The master of confusion. Shame about its stats, though.
V 3 Comments
32
Volbeat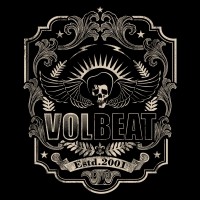 Volbeat are a Danish metal band which was formed in Copenhagen. They play a fusion of rock and roll, heavy metal and rockabilly.
Volbeat is pretty underrated. Because of its Tail Glow Volbeat can be used as a sweeper or a nice Baton Passer, think about it guys.
Lol Volbeat is a metal band from Denmark as well as a pokemon
I feel really bad I stared at this and said 'what the hell is a volbeat'
Whoever made this is a genius
V 3 Comments
33
Mime Jr.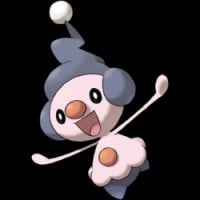 He is actually decent using mimic which is pretty strong, he is better when he was a good trainer, unlike James from the anime
34
Muk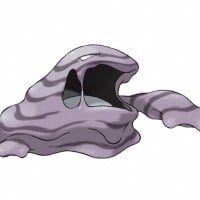 While Muk might not be the prettiest Pokemon, he more than makes up for it in personality.
Mul is an absolute legend. The way he took out a bell sprout in the Indigo league will live long in the memory.
Whereecver I go I see I hate muk
People only hate it for its design and name. It actually has good stats and moves, and can be really useful in the sense of offense, with high attack. It also has great HP. - Goatworlds
35
Spiritomb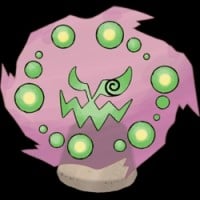 Gen 6 gave this guy a weakness and sableye is much better, but I still like him.
It's awesome it has no weaknesses - Pikachulover1
36
Delphox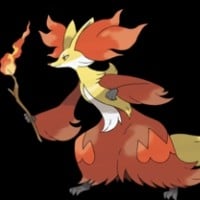 So underrated, people are even mean and rude to its fans.
I hate delphox
I'm constantly bashed for having Delphox as my favourite Pokemon, especially by Greninja fans. Delphox is so much better than people make it out to be, seriously.
I like it's prior evolutions better but still gets way too much hate.
V 10 Comments
37
Shuckle
Shuckle is so cool, it has some good defensive stats and a suitable movepool and it's kinda cute
38
Vanilluxe
People hate it because it's apparently "a sign that game freak is running out of ideas". And it's ICE CREAM, who doesn't love ice cream?
People say he's badly designed but he's AWESOME HE IS ICE CREAM FOR ARCEUS'S SAKE so underrated
If you're saying stat total of 535 is bad, I don't really understand what is going on in your head
V 2 Comments
39
Onix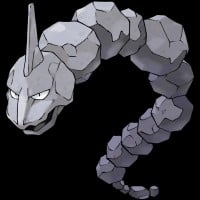 40
Pineco
Everyone always rages on how it's just a pine cone, but I think that's fine as long as it makes sense.
V 1 Comment
PSearch List
Recommended Lists
Related Lists
Top Ten Most Underrated Pokemon Anime Characters

Most Underrated Starter Pokemon

Top Ten Most Underrated Pokemon Characters

Top Ten Underrated Pokemon that Need a Spin Off Series
Top 10 Underrated Pokemon Moves
List StatsUpdated 27 Feb 2017
700 votes
140 listings
3 years, 312 days old

Top Remixes
1. Raichu
2. Magmortar
3. Chesnaught
quintionshrak8713
1. Kabutops
2. Ampharos
3. Drapion
NikBrusk
1. Raichu
2. Zoroark
3. Gothitelle
ihateoverratedpokemon
Posts
Error Reporting
See a factual error in these listings? Report it
here
.