Most Underrated Pokemon
disturbedbomb
The Contenders: Page 2
21
Mawile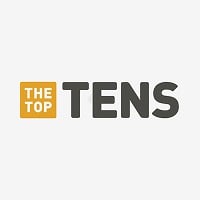 How is mawile underrated? Do you guys even see the praise it gets online? And for good reason, mega mawile has huge power which doubles it's attack. I literally beat the elite four in oras with only mega mawile
She deserves to be loved
Lol not anymore, especially since it's banned to Ubers - yungstirjoey666
This is my secound favourite mega(blaziken favorite) since swords dance+sucker punch+HUGE POWAH=too powerful to be this underrated - Noelmg02
V 4 Comments
22
Vileplume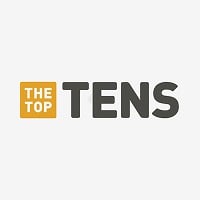 For some strange reason, Vileplume is forgotten as a Pokemon, but is my second favorite...
Come teeter dance poisoning I have a vileplume that can OHKO so many Pokemon or just use it to induce rage into my opponents
Everyone hates this guy but because of him erikas gym in the 1st gen was the only one I struggled with other than the recovering alakazam
With this Pokémons combination of statis effect moves plus it's OP physical attacks this Pokémon should be one of the best but it is so under rated and why don't they have any sun and moon Pokémon here like togedemaru the best Pokémon ever
V 1 Comment
23
Rampardos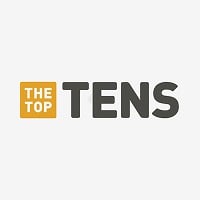 It has the highest attack stat of any Pokemon not counting legendaries, megas, and ultra beasts. Used one in Diamond and it was so OP. Why doesn't it get Rock Head, though? - izayaorihara
My first real fossil Pokemon - PerfectImpulseX
24
Walrein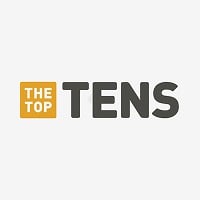 Icy tank that 1hits any tough dragons, lots of health high special attack and defense stats what more could you want from a lovable bundle of flubba
Walrein served me well in 3d gen and I also had one in white 2 :) a wall with good moves plus cool design
It's the Walrus Copypasta! - TrueBlueHeroes
Love this pokémon, so much swag.
25
Relicanth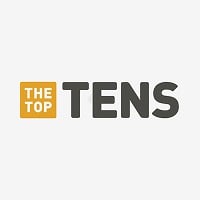 Relicanth can be an surprisingly tough tank when used properly, and I have frustrated many a random people in random battles with the combo of stealth rock and toxic!
Relicanth is an amazing Pokemon in my opinion and doesn't really get too much praise, and I have to admit, it's shiny is beautiful in a sense I can't explain
Head Smash + Rock Head + Weakness Policy = Awesome

Perfect talonflame counter, great defense, nice hp and unpredictable.
26
Emboar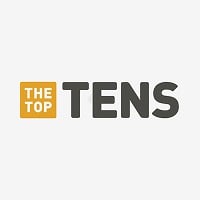 Emboar is epic! I chose a Tepig from the professor on Alpha Sapphire, trained it, and and evolved it into Emboar and it is absolutely amazing! I also chose it as my started in Black 2.
My Emboar has been with me for around 4 years, at level 100.
Emboar is actually overrated look at all the kids at my school who pick Tepig over anything else... - Goatworlds
1: DELPHOX IS BETTER
2: NOBODY LIKES HIM
3: SCREW TEPIG
4. HE COPIED BLAZIKEN
5. DELPHOX NEEDS LOVE - BraixenBreak
V 7 Comments
27
Kabutops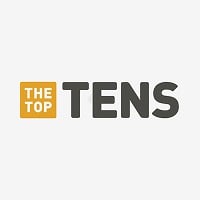 B'because he is old.
But I have a idea he should have more evolutions like mega evolution
and his weapons are cool like scyther
28
Slaking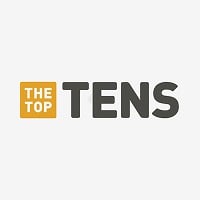 In double battles any slaking will rule the competition when teamed up with a pokemon who knows gastro acid. Slaking has been my companion in every game since diamond. Damage that makes gods look like ants. Lord knows that one shot potential is mad.
Paint me like one of your French girls - PerfectImpulseX
When big foot tries to be a model - Ohno
29
Delphox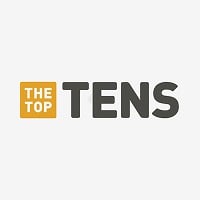 If you like this pokemon, you're smart and special, and should form a Delphox Defense Squad, and tell the whole pokemon community how underrated it is! You can do it!
I'm constantly bashed for having Delphox as my favourite Pokemon, especially by Greninja fans. Delphox is so much better than people make it out to be, seriously.
So underrated, people are even mean and rude to its fans.
This pokemon is op one time I had to go against the elite four wrecked with delphox we need a delphox defense squad if any one agrees start we need one now!
V 18 Comments
30
Samurott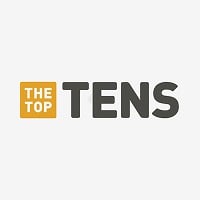 The most underrated Water-type starter in the Pokemon franchise - PerfectImpulseX
31
Deoxys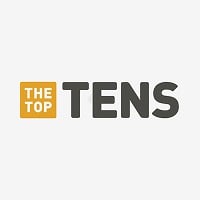 Deoxys is a fictional species of Pokémon from Nintendo's and Game Freak's Pokémon media franchise. Deoxys has four forms, Speed form, Defence form, Attack form, and finally Normal form. Deoxys normally have fights with Rayquaza since they both live in space right outside Earth.
It came from outer space, people! It changes forms to make certain stats stronger than others! When I got it in-game, I used it all the time. It became my best Pokemon, the first one I got to level 100, and helped me knock out any Pokemon in battle. Not to mention that its design is really nice and smooth. Its colors mix very well, and its shiny looks glorious! come on guys, give Deoxys some love!
I love it it is beautiful
No one cares about this Pokémon even though it can change forms! I love this pokemon! it came from a meteor! Yet it is still underrated.
32
Pinsir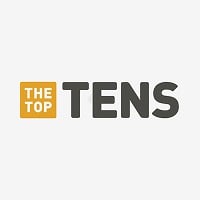 33
Porygon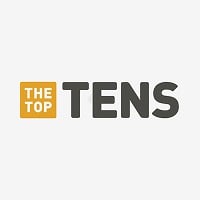 Even though it is so hard to evolve porygon it is so worth it porygon Z is so strong and learns super powerful attacks of every type
People hate him just because that one episode
Porygon has a great move set and can basically destroy a ton of Pokemon easy. I beat the whole mango elite four with just porygon.
Poor Porygon! It was used as a scapegoat and did nothing wrong! It has never gotten a role in the anime. And all because of Pikachu. Porygon NEEDS to be higher on the list.
34
Arceus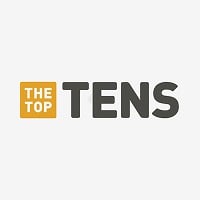 Arceus is a legendary Pokémon from the Pókemon series. He first appeared in the 18th Pokémon movie alongside other Legendary Pokémon.
True because how exactly is Arceus overrated? This guy has more haters than lovers, trust me. People are only calling this thing overrated because of its power. Ironically, mainly fanboys of Mew/Mewtwo are attacking this thing, and although I do like Mew and Mewtwo, they, as with any other Gen 1 Pokemon that's famous, could be considered overrated. At least this guy gets love from those who go on battle spot with over-powered teams. Also, guess what? For all you Mewtwo fans, Mewtwo now has two mega evolutions that have higher base-stat totals than this guy, so there you go.
Why would the GOD OF ALL Pokemon be underrated. it just doesn't make a speck of sense.
Arceus is overhated
Mewtwo, Arceus and Mega Ray are VERY overrated. They aren't even gods. Lord Helix is the true god!
V 8 Comments
35
Meganium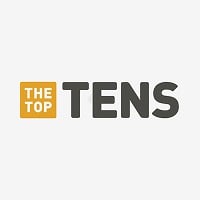 This one should be a lot higher on the list!
It's got an awesome flower necklace thing!
V 4 Comments
36
Sableye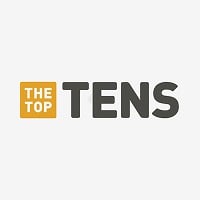 Sableye is where it's at, not effected again 3 times and most moves barely tough it besides fairy. Plus with its mega evolution and the massive defense upgrade this tank of a Pokemon can't be killed
I wouldn't say underrated, but he's still very cool. I don't care about bad opinions.
YAY! But he should be number #1! Most people don't know him!
#SableyeFandom2017
37
Chatot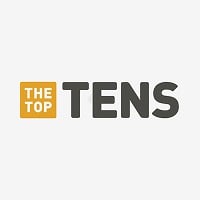 Has a good 92 Sp. Attack and 91 Speed for a quick special sweeper and access to stat boosting moves like Nasty Plot, and STAB Hyper Voice and Chatter. It also is amazingly cute and lovable with the music theme. The only downside is it's frail defenses make it go down easily, but if you use it right, you can make a great team member out of this little bird.
It's adorable, powerful, and a bit of a troll. Why isn't it further up?
With access to Boomburst and Heat Wave, Chatot isn't completely terrible. I think it deserves to be noticed more.
Chatot was first discovered in a randomizer run (pulled up random Pokemon generator and used the first six non legendaries that pulled up) and literally I Swept the game.

Boom burst
Chatter
Heat Wave
Roost

Game over. I took out rock types with boom burst. Stevens mega metagross boom burst. Dragon types? Boom burst. Literally. All you need is boom burst. Beautiful damage accuracy and stab. Not to mention how high pp.

Chatter a flying type move with 60 power that's special. Works well with his stats plus stab... and always confuses target? Lol?

Heat Wave wrecks ice types. No other reason. Lol.

Roost, face an electric type? No problem. Roost.

Literally I implore anyone who has not used him try him please. You will be pleasantly surprised.
V 2 Comments
38
Slowking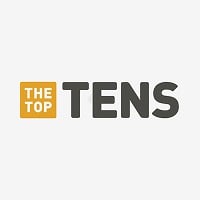 Slowking is just awesome, only his name this guy is the king and his design is also awesome but way too underrated
I love Slowking!
39
Manectric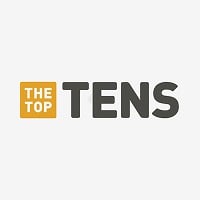 One of the best pokemon - legendary
40
Spinda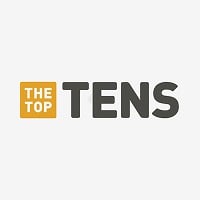 Have you ever seen it in a competitive battle. And those confusing moves
The master of confusion. Shame about its stats, though.
Contrary + Assist V-create and Superpower. The monster is here.
I LOVE SPINDA IT IS so CUTE! Why DOES NOBODY LIKE HIM?
V 1 Comment
PSearch List
Recommended Lists
Related Lists

Most Underrated Starter Pokemon

Top Ten Most Underrated Pokemon Characters

Top Ten Most Underrated Pokemon Anime Characters

Top 10 Most Underrated Legendary and Mythical Pokemon

Top 10 Most Underrated Ghost Type Pokemon
List Stats
1,000 votes
163 listings
4 years, 308 days old

Top Remixes (5)

1. Raichu
2. Magmortar
3. Chesnaught

quintionshrak8713

1. Raichu
2. Venusaur
3. Blastoise

Banette-marionette

1. Porygon-Z
2. Vanilluxe
3. Reuniclus

PerfectImpulseX
View All 5
Posts
Error Reporting
See a factual error in these listings? Report it
here
.