Top Ten Most Underrated Rappers
The Top Ten
Immortal Technique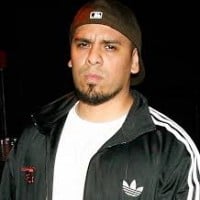 Felipe Andres Coronel, better known by the stage name Immortal Technique, is an American rapper and urban activist from Lima, Peru. He was born on February 19, 1978
This man is incredibly underrated. Just because he's not mainstream and doesn't have songs on the radio does not take away from this emcees art. He is probably the most revolutionary rapper since 2pac and doesn't get nearly the respect in hip-hop that he deserves. He is not flashing his money and running around in nice cars, instead he helps people suffering all over the world, and teaches them through his lyrics. Regardless of what people may say, he is one of the greatest rappers of all time! - CrossRoad
Immortal is one of the very few rappers I can compare to Eminem, heck if anything I probably like him more than Eminem, they're both in my top 10, but on a list like this there is no debates, immortal is the most underrated rapper of all all time
Amazing that he isn't as well known as he should be! Oh and why are tupac and eminem on this list?!?! They win everything they're in how are they underrated at all?
THANK YOU! I love to see people giving Immortal Technique respect on here. Been a huge fan for a long time. He is not only the most underrated but simply the greatest rapper of all time. - dude5600
Big L

Lamont Coleman (May 30, 1974 – February 15, 1999), best known by his stage name Big L, was an American hip hop recording artist, born and raised in Harlem, New York City, New York. Coleman embarked on his career in rapping, with the hip hop trio, Three the Hard Way. His first notable appearance came ...read more.
Great freestyle rapper and great flow.
If he was still alive today he would be one if the greatest rappers of all time. - thug4life
I know his entire career was a huge "What if?" but with his freestyles,creative storytelling and wordplay he was bound to be the greatest or one of the greatest. - Chris-1
Great freestyler, bet punch lines, and damn good flow. Gone too soon.
Big L was on a meteoric path to the top of the game before his murder. They say an old friend of his got jealous and gunned him down. Might as well have stabbed Mozart. Poisoned Shakespeare. Bombed Coppola. Essentially wiped out a true creator and game changer.
AZ

Anthony Cruz, better known by his stage name AZ, is an American rapper born in Brooklyn, New York. He is known for being a longtime and frequent music partner of Nas, and also a member of hip-hop group The Firm alongside Nas, Foxy Brown, Cormega and Nature.
Absolutely ridiculous flow and wordplay. He is unmatched when it comes to rhyming and can jump on ANY beat and smash it. Truly one of the best and has never earned recognition for it. if you need proof, one song will do it... "the format"... enough said
Really? Eminem isn't underrated at all. Every YouTube video you see Eminem is the greatest! Or my top five best rappers of all time are 1. Eminem 2. Slim shady 3. Marshall mathers 4. That white kid from detroit 5. Eminem! AZ is by far the most underrated. He's never put out anything less than a great album, and he has more multi syllabic rhymes than Nas, who he collabs with a lot. By the way, 2Pac and Biggie aren't underrated either.
AZ is the most underrated, he's up with my favorite rappers like nas pac and andre, idk how he isn't heard by everybody
Guys flow and lyrics are fire. - Chris-1
Royce da 5'9

Ryan Daniel Montgomery, better known by his stage name Royce da 5'9", is an American rapper from Detroit, Michigan.
Royce never got the props despite the sickest flow
He has achieved levels of excellency never seen before, and does not get the credit he deserves. Ever.
It's so basic to say 5'9 is Eminem pt. 2. "He comes from Detroit, has a sick flow, and hilarious wit and vulgarity." But honestly being compared to Eminem and not getting the respect for it is why he's underrated. This guy is a beast on the mic, and he carries a chip on his shoulder for being in Eminem's shadow for almost 20 years. His solo work is incredible, especially when he collaborates with DJ Premier's beats. In my opinion, Bad Meets Evil is one of the most lethal rap duos. Easily in the same breath as Outkast, Meth+Red, Mobb Deep, Run the Jewels, you name it. And its not because Em is dragging 5'9 along.
Nah nah nah Royce is definitely the most Underrated rapper. Royce is the only one who can keep up with em's lyricism. His flow is sick, sick lyrics good message him and immortal technique are the definition of underrated.
Hopsin

Marcus Jamal Hopson, better known by his stage name Hopsin, is an American rapper, record producer, director and actor from Los Angeles, California. Hopsin was born on July 18, 1985. His first album was called Emurge but he's best known for his album titled Raw.
Probebely the realest and best rapper in the game today his flow is great and his songs tell good stories he also has some of the best lyrics in rap
One of the realest rappers out there. He spits the truth and doesn't care about the fame. He didn't change because that's what he believes he is, and he doesn't pretend to be something he isn't. He's my favourite artist.
Hopsin speaks the truth and is one of the few "good guy" rappers, he discourages drug use and his voice and flow is incredible. I especially like the way he switches up his accent and speed.
The thing about Hopsin is that he's a decent rapper. But his personality is what sets people apart from his music.
Kid Cudi

Scott Ramon Seguro Mescudi, better known by his stage name Kid Cudi, is an American recording artist and actor from Cleveland, Ohio.
Cudi is definitely one of the top rappers over the last couple years. Soundtrack 2 My Life, The Prayer, and The Pursuit of Happiness are such heavy and deep songs. Definitely should be up with Immortal Technique on this list
Much better than Eminem - 445956
The Pursuit of Happiness man
Cudi changed my life
MF Doom

Daniel Dumile, also known as MF DOOM, is a British-born hip hop recording artist who spent most of his life in the United States.
MF Doom is a lyrical genius who deserves to be #1. His tracks are far more advanced and well thought out than any track made by any of these guys. Between his sick beats and his lyrics he is ultimately the greatest rapper to ever grace this planet. And how the hell are the notorious B.I.G. and Tupac underrated, they shouldn't even be on this list. MF Doom beats all
Most underrated rapper with a lot of rhyme schemes and great technical skills
Strange list, a lot of very good underrated rappers, mf, krs one, Joel Ortiz etc. I went for mf doom as he's the one rapper that my friends had never heard of. A lot of rappers good who are definitely not underrated, nas, biggie. But some hugely overrated rappers, Eminem is pretty average, mac miller, Asher Roth? What laugh out loud
MF DOOM is a lot better than some of the people above him here, he has a very in-depth flow and the way he has created his villainous character is amazing. With production value and lyrical capabilities I don't see how he is not a lot higher on this list.
Tech N9ne

Aaron Dontez Yates, born November 8, 1971, better known by his stage name Tech N9ne, is an American rapper. In 1999, Yates and business partner Travis O'Guin founded the record label Strange Music. He has sold over two million albums and has had his music featured in film, television, and video games. ...read more.
Look up his music on YouTube, and keep listening to song after song you'll soon discover hit after hit, not just one or two like most rappers, a half dozen like good ones, he produces hit after hit, his albums are solidly filled with must play after must play, go out onto YouTube right now type in tech n9ne and listen to his music, and keep digging you'll be surprised you haven't heard about him sooner.
Tech's background is what makes him my favorite underrated rapper. It's an even bigger mystery to me on why his best songs are unheard of. There is way more than meets the eye with this rapper and with his diverse variety will leave you no choice but to put one of his tracks on repeat
He should be near the top of all-time rappers list, but because he's not a sellout his name recognition is limited. Most people if they've heard of him have only listened to "Am I a Psycho" because it features B.O. B and Hopsin, which is a shame. His flow is as amazing as it gets and no one spits iller. "Einstein", "Planet Rock 2000", "Worldwide Choppers", "Caribou Lou", "Am I a Psycho", "Technicians", "Let's Go"
He could easily be one of the most famous rappers, but he decided to start strange music instead of signing to a more famous label. He is in the top 10 ever
Yelawolf

Michael Wayne Atha (born December 30, 1979), better known as Yelawolf, is an American rapper from Gadsden, Alabama. In his early years, Yelawolf released his first independent album "Creek Water', which was released in 2005. During 2005 to 2010, he released one extended play (EP) and four mixtapes. ...read more.
One of the most Under appreciated emcees in history, He is the most versatile rapper, His style is so unique and it has a lot of good vibes to it plus the great lyrical ability he has which is heavily influenced by Eminem and N.W.A
He is the Original Slumerican Shitizen and deserves to be the most famous on YouTube he only has 373.286 subscribers (around the population of Iceland) if you don't know who he is just listen to his newest album Love Story and if you have the time maybe also listen to Trunk Muzik 0-60 and Trunk Muzik Returns and don't forget Radioactive
How is Eminem and 2pac on this? They're both considered rap gods.
Dope artist with extremly variant artistic talents, It's sad to see such talent overlooked and severly slept on. That Trial By Fire Lp deserves a plat certification
KRS-One

Lawrence "Kris" Parker, better known by his stage names KRS-One, and Teacha, is an American rapper and occasional producer from The Bronx, New York City, New York.
Legendary and needs more respect. Man was one of the most influential rappers ever. - DarkBoi-X
really people he gets no respect probably the most powerful mc of all time and ask around to your hip hop buddies they say lil wayne and soulja boy are good... ask them to name one song by KRS, Rakim, or Talib Kweli... rap has lost its roots
KRS-One is one of the greatest of all-time. He should be competing on that list rather. I don't think he's underrated, but considering that today's generation don't appreciate talent, I can see a case for him being underrated today
Damn. I feel bad to see KRS so high in this top ten and to vote for him. It's sad how the Teacha himself is one of the most underrated rappers of all time (well, I voted for him: in my humble opinion the most underrated). Besides the fact that his delivery is unique and all the other technical skills he has... this guy could teach any other rapper how to improve in hip hop culture as an MC... and people don't even know one of his songs!
He's not underrated at all. Every single rapper in hip hop who actually raps knows who he is and respects him - venomouskillingmachine
The Contenders
Black Thought

Tariq Luqmaan Trotter, better known as Black Thought, is an American artist who is the lead MC of the Philadelphia-based hip hop group The Roots, as well as an occasional actor.
This guy knows how to may you think and is so articulate. His voice goes so well with all of the sounds the roots create. Black thought is overlooked because he is the rapper from the roots, but he could go solo easily and still be great.
Best lyricist of all time not named "Eminem."
One of the best
Overshadowed by the great skills of? uestlove and by the speed of which he raps (not fast per se but rather at a pace that can go by you when your not paying attention). If you listen closely you realize Black Thought might belong in your top ten rappers list.
The Game

Jayceon Terrell Taylor, better known by his stage name The Game, is an American rapper and actor. He was born on November 29, 1979 in Los Angeles, California. Game spent most of his childhood in foster care (up until high school) even though he knew all of his brothers and sisters. Since 2002, Game ...read more.
Everything game spits is straight fire. people sleep on him so much. Even his newer albums are BARS!
Why is he in here? His music is the best! People have no more good taste in hip hop anymore...
Dude destroys the mic
Jesus piece is top 10 albums of all time
Kool G Rap

Nathaniel Thomas Wilson, better known by his stage name Kool G Rap is an American rapper from the Corona neighborhood of Queens, New York City.
Invented the mafioso rap, and ultimately influenced strongly on the greatest rapper of all time, Nasir Jones.
You know you're truly underrated when you're even underrated on the underrated list.
Maybe underrated by today's generation, but in hip hop he's already seen as one of the greats. - DaWyteNight
Busta Rhymes

Trevor George Smith, Jr., better known by his stage name Busta Rhymes, is an American hip hop recording artist, actor, record producer and record executive.
Easily one of the most underrated rappers, he is so fast and has a really nice flow, should be in the top 10 along with Yelawolf and Ludacris, one of the most talented rappers in my opinion
This guy should be number one has one of the best flows to ever hit the rap game and he's rhymes are amazing he's even underrated on this list - donovanthorn
Why is he under biggie tupac and eminem on an UNDErrated LIST!
Now. This name deserves to be top five along with royce
Bun B

Bernard Freeman, known by his stage name Bun B, is an American rapper and was one half of the southern rap duo UGK.
Great rapper but disappointing solo career, I think that's why he's underrated. - DaWyteNight
Wiz Khalifa

Cameron Jibril Thomaz, better known by his stage name Wiz Khalifa, is an American rapper, songwriter, and actor. He was born on September 8, 1987.
Not underrated. 7 million subs on YouTube. But I don't really hear many stories about him. - Antwon
I'm confused...he is both on overrated and underrated list
He not underrated
One Of the best rappers!
NF

Nathan "Nate" John Feuerstein, whose stage name is NF, is an American Christian hip hop rapper, singer and musician from Gladwin, Michigan.
NF started out with a sort of Eminem vibe, but lately his music has been straight FIRE he has come out with great songs like "No name" "Real" and more and if you only know his name from "let you down" and you are a big fan of rap you really should check out his other songs, he is in my opinion the most underrated rapper but I expect with the way his recent songs have been growing that soon lots of people will probably know his name
Easily one of the most underrated rappers now. He doesn't drop crazy lyrics, just facts. I hope he never sells out
This man is real, it's not all about drugs, girls and money. He talks about real life issues and doesn't curse.
NF isn't the next Eminem, he's the first NF! Just because he is a Christian is why people don't love him, check out let you down FORGOT THE LYRICS...still rocks it on youtube!
Canibus

Germaine Williams, better known by his stage name Canibus, is a Jamaican born-American rapper and actor.
Man this guy was the only one to destroy Eminem lyrically and LL Cool J and now his going after Royce the 5'9
Man this guy is crazy,
he is like a walking vocab that has been written by Shakespeare
Just listen to
Second Round K. O (LL Diss)
Joey Budden vs Cupcakes (Royce and Joey Diss)
or 100 Bars

He never made it because his production wasn't that good because he had wack beats
BUT DJ Premiere has helped him on some songs.
He has barely any fans unlike Stan fans that say Canibus is Can-I-Bitch.
99% of LL fans wear high heels...
Should be number 1! Arguably better lyrically than Eminem is his prime and Eminem is known as the face of Rap while this guy isn't know anywhere.
I listen to his music each and every day and I go like DAMN why is he not getting the recognition. I am born and bread in Ghana.
One of the all time greats, the man has been putting out amazing lyrical content and meaningful music for a long time.
Blu

Below the Heavens was a classic, but he hasn't made anything even close to as good since. - DaWyteNight
Nas

Nasir bin Olu Dara Jones, better known by his stage name Nas, is an American rapper and entrepreneur born on September 14, 1973 in New York City. His album, Illmatic, is considered to be one of the best rap albums of all time. He is also considered to be one of the best rappers of all time.
He's only underrated by dumb people who think Jay-Z and Lil Wayne are the best rappers. In the hip hop community he's seen as one of the goats. He just isn't as mainstream or well known outside of hip hop because he didn't die and become extremely overrated (Biggie Smalls) or sell out (Jay Z) - DaWyteNight
I wouldn't call Nas underrated. He is praised and known by pretty much everyone in the hip hop community. Get him off this list. Nas is not underrated at all.
More like overrated. Not saying he's bad by any means. He's anything but underrated.
Best rapper of all time in my opinion. I know he's considered top4 but I think he's underrated because if he was dead he'd be in the same conversation as Biggie/Pac.
Mac Miller

Malcolm James McCormick (January 19, 1992 – September 7, 2018), best known by his stage name Mac Miller, was an American rapper from Pittsburgh, Pennsylvania. He was also a noted record producer under the pseudonym Larry Fisherman. Miller died of an apparent drug overdose on September 7, 2018.
Lyrically Mac Miller is a genius and has a flow that you can just sit back and relax to. Most of the rappers that are mentioned on this list ahead of him are not "underrated" in the slightest, in fact, a lot of them are some of the biggest commercial artists out there. Mac Miller is an amazing artist that isn't very well known but has an immense amount of talent that is still revealing itself and I think one day people will see. Thumbs up!
Listen to songs like "The Star Room" or "Diablo" or even "I Am Who Am". It really shows off how lyrical he really is and how complex he can be with his lyrics.
Are you kidding me? Eminem? Sure he WAS amazing back in the day (1999-2003), but now he's 43 and is no where near as good as he used to be. Mac Miller on the other hand is amazing right now! Go listen to the Faces mixtape, Watching Movies With The Sound Off, and GO:OD AM. So underrated.
Best rapper I've ever heard you hear some of his great lyrics and you're hooked; go listen to him now!
K-Rino

Eric Kaiser (born 9 September 1970), better known by his stage name K-Rino, is an American rapper and record producer from Houston, Texas. He is a pioneer of the Southern hip hop scene, and has been rapping since 1983. K-Rino's first release was the single "rocking It" with his group Real Chill in 1986, ...read more.
How is slim number 4? He is good but in no way underrated. K-Rino is a beast flow, lyrics, everything. Listen to any one of his songs.
Definitely the best lyricist from the south
The greatest ever? Probably
The best hands down way better than Eminem
Childish Gambino

Donald McKinley Glover Jr. is an American actor, comedian, writer, director, rapper, singer, songwriter, producer and DJ. He performs music under the stage name Childish Gambino and as a DJ under the name mcDJ. ...read more.
Musical genius and really underrated. He's had a chart topper every now and then but honestly deserves more - LightningBlade
Very unique and great rap and music artist
He now made This is America. - Not_A_Weeaboo
Deserves a lot more cred than he gets
Machine Gun Kelly

Colson Baker, better known by his stage names MGK and Machine Gun Kelly, is an American rapper and actor, from Cleveland, Ohio.
MGK is a beast on the mic. I hate how people think of him as some kinda joke. Id rather listen to him then "mainstream rappers'
Yeah, if you look deeper than songs like Wild Boy, and listen to songs like Edge Of Destruction, Dark Side Of The Moon, or even End Of The Road, he has great story telling ability, and deep lyricism that is highly looked over.
Give him a chance he has some deep songs very good lyrics
Everyone only hating on him cause of the Eminem feud, he actually good though lol
Big Pun

Christopher Lee Rios, better known by his stage name Big Pun, was an American rapper. Emerging from the underground hip hop scene in The Bronx borough of New York City, in the early 1990s, he was the first Latino rapper to have an album certified platinum as a solo act. ...read more.
Way better than what's topping the charts today...
Pun had the lyrics man!
Top 5 all time emcee. How he is so low on this list is beyond me. These lists are a joke.
Best latino rapper ever. Nobody is near this guy except my guy JOELL ORTIZ
This guys rhyming would kill you, It's insane
PSearch List