Top Ten Most Underrated Rappers
Chris-1
The Contenders: Page 2
21
K-Rino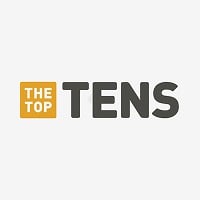 How is slim number 4? He is good but in no way underrated. K-Rino is a beast flow, lyrics, everything. Listen to any one of his songs.
The greatest ever? Probably
K-Rino by far outshines most other H-Town rappers. He should be in top 50 for sure.
22
Canibus
Man this guy was the only one to destroy Eminem lyrically and LL Cool J and now his going after Royce the 5'9
Man this guy is crazy,
he is like a walking vocab that has been written by Shakespeare
Just listen to
Second Round K. O (LL Diss)
Joey Budden vs Cupcakes (Royce and Joey Diss)
or 100 Bars

He never made it because his production wasn't that good because he had wack beats
BUT DJ Premiere has helped him on some songs.
He has barely any fans unlike Stan fans that say Canibus is Can-I-Bitch.
99% of LL fans wear high heels...
I listen to his music each and every day and I go like DAMN why is he not getting the recognition. I am born and bread in Ghana.
One of the all time greats, the man has been putting out amazing lyrical content and meaningful music for a long time.
He has no skills.
23
Crooked I
Crooked I is a lyrical genius who is always on point with his song. He doesn't rap about dumb s*** like most rappers like lil Wayne. In my mind he is the one of the greatest and Slaughterhouse is the greatest rap group of all time along side Bone Thugs -n- Harmony.
Just listen to his EPs and Mixtapes, best west coast breather after all the gangstas (Game etc) fell of
Lyrical genius. Sadly underrated
V 1 Comment
24
Machine Gun Kelly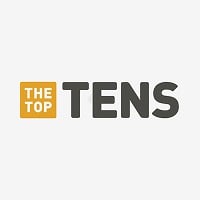 Colson Baker, better known by his stage names MGK and Machine Gun Kelly, is an American rapper and actor, from Cleveland, Ohio.
Yeah, if you look deeper than songs like Wild Boy, and listen to songs like Edge Of Destruction, Dark Side Of The Moon, or even End Of The Road, he has great story telling ability, and deep lyricism that is highly looked over.
Give him a chance he has some deep songs very good lyrics
Even though I didn't vote for him, he is a very close second place. Listen to Invincible, and you'll know what I mean. - ChickenKing
Deep asf
V 5 Comments
25
Logic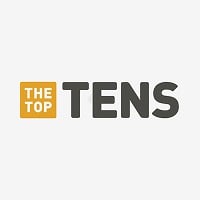 Born on January 22, 1990, Sir Robert Bryson Hall II, better known as Logic, is one of the most influential artists in the rap game today, with amazing lyricism and flow. Logic first gained major fame through making 2013's edition of the XXL Top-10 Freshmen List, and has easily become the most successful ...read more.
He's am amazing rapper with an amazing album. He's most underrated Because people don't like white rappers but his words a really moving and have meaning.
He is so underrated but he is an amazing rapper, In fact he is my favourite rapper of all time!
Everyone says he just says how he's biracial but he says so much more - Jon8201
In my opinion the best rapper
V 10 Comments
26
T-Rock
This is seriously one of the most talented rappers today. 2 bad hasn't gone big yet. He'll probably need to sign to a huge ass mainstream label to get his cred.
Rock is the epitome of a street lyricist! He never gets the cred he deserves
Best rapper out the south, a damn shame more people don't know bout him. - Real_1985
Very underrated, Eminem shouldn't even be on the list. - DaWyteNight
V 2 Comments
27
Z-Ro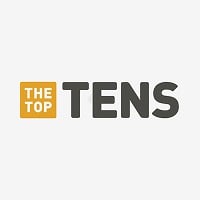 Joseph Wayne McVey IV, better known by his stage names Z-Ro and The Mo City Don, is an American rapper from Houston, Texas.
He would literally kill anyone, he's the most intimidating rapper from houston.
to me he is one of the most realist rappers left point blank should be the #1 most underrated rapper ever
Z-ro go harder than anyone on here and a list without K-RINO is flawed from the start!
Best rapper out right now!
V 5 Comments
28
Andre 3000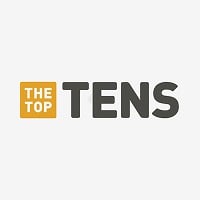 André Lauren Benjamin, known by his stage name André 3000, is half of the hip-hop duo OutKast. He is widely considered to be the better half of the duo, and is widely considered to be one of the greatest rappers of all time.
Andre 3000 has consistently brought incredible lyricism twisted tandem to impressive narratives throughout his lengthy career. He has influenced almost everyone in the industry, and is still producing great music to this day.
More overrated than underrated. He's good, but has never released a solo album. - RnBLover
Not underrated - KrazzyMadd
29
Drake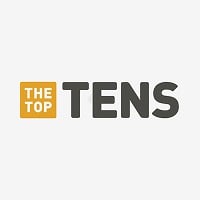 Aubrey Drake Graham, known professionally as Drake, is a Canadian rapper, singer, songwriter, record producer and actor, born and raised in Toronto, Ontario.
He's overrated - DolanDuck1
When Rakim lost his first rhyme book, back in the 80s- and if Drake picked it up, and started spitting the contents, Drake still would be a ghostwriter using, singing mother. He doesn't even rap.
Drake is garbage
Ok now this site lost there mind.
V 4 Comments
30
Mike Shinoda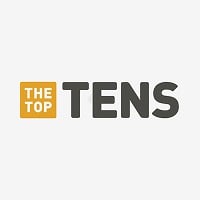 Michael Kenji "Mike" Shinoda is an American musician, rapper, singer, songwriter, record producer, graphic designer, manager and film composer.
I think he is the most underrated one because he always gives message. That is unfair
Very intelligent, thought-provoking lyrics and a great style and delivery (keep in mind, this is coming from someone who was never a big rap fan). Really should be higher. I loved his album The Rising Tied.
Mike and Eminem rule. - Yoshinaruto
Look at here. He's underrated even in this collection,lol.
V 10 Comments
31
Ludacris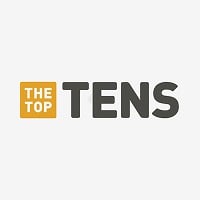 Christopher Brian "Chris" Bridges, better known by his stage name Ludacris, is an American rapper, entrepreneur, and actor.
He is the most underrated rapper! He easily top 5 rapper
He is a great rapper best flow, Hear his latest album Burning bridges, real meaning there!
More like overrated - DaWyteNight
How is this dude so low on the? I mean Luda, Nelly and Ja Rule are too underrated! They deserve to be called legends! I voted for Luda, because he gets the least credit out the three!
V 1 Comment
32
Big Sean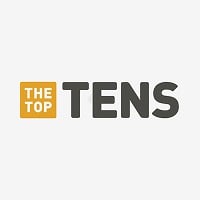 Sean Michael Leonard Anderson, known professionally as Big Sean, is an American hip hop recording artist from Detroit, Michigan.
This dude is great? How is he even here?
great guy
Truly underrated. The man knows to make hell with wordplay. He nearly has them in, say about one in every two lines. his recent album dark sky paradise has even shown his incredible potential as a lyricist. Shown as a rapper only capable of swagger by people who only heard few of his song. listen to his verse on detroit vs. everybody...proves my point. don't sleep on the sean don. He is only one of the few that can qualify as true artists. to me he is right below kendrick lamar and j. cole along with a$ap rocky, and so much better than the likes of drake.
33
Childish Gambino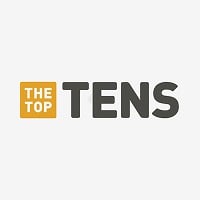 Very unique and great rap and music artist
Deserves a lot more cred than he gets
Should be in the top 2 with Tech N9ne.
Childish is so under rated even on this list. Listen to his album camp and you'll see he should be top of this list. My personal favourite at the moment is "not going back". He's lyrics are easy to understand and funny. "I am runnin' this bitch, you are just a dog walker", But for the newcomers I would push you to first listen to Freaks and Geeks.
V 2 Comments
34
Macklemore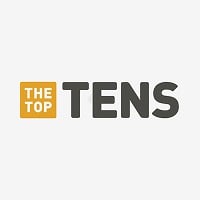 Ben Haggerty, known by his stage name Macklemore and formerly Professor Macklemore, is an American singer and songwriter from Seattle, Washington.
Macklemore's music is amazing, and talks much about his experiences with codeine and how it almost ruined his life. Almost all of it is inspirational, but those songs that are are barely known by anyone. Just because he made Thrift Shop doesn't mean his other music isn't outstanding.

He also made all of his music independently, which is awesome
Anyone who thinks Macklemore is just thrift shopping and swearing he is not, you might know the new macklemore who is partnered with Ryan Lewis, but I would much rather listen to the older stuff, like stuff off the Unplanned Mixtape, stuff like otherside that isn't noticed as awesome, macklemore is one of my favorites, I am proud he took the time to be great because the greats weren't great because at birth they could paint, the greats were great because they paint a lot. Macklemore went to HS for a year, at Ferris which is in my town, he spent time in The town, seattle, and he should keep doing what he does.
I don't get why people hate macklemore, he raps from a different point of view than most other mainstream rappers. and is still indie. thrift shop is a funny song talking about the ridiculous of all those overpriced cloths mainstream rappers wear. just listen to the heist in full and listen to what he is talking about. he proves that you don't need to be from the ghetto to talk about real issues.
I don't like how someone said he made his music independently because he worked with Ryan Lewis,also Thrift Shop is great. So many people hate his music he's underrated - TopTenListmaker
V 11 Comments
35
Slick Rick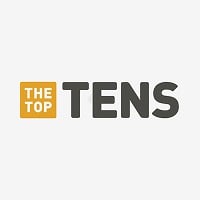 One of hip hop's best storytellers - Jon8201
36
Tupac Shakur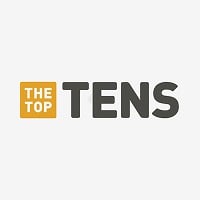 Tupac Amaru Shakur, also known as 2Pac, was an American rapper and actor born on June 16, 1971 in East Harlem, New York. Tupac sold over 75 million records worldwide and has been referred to in multiple major publications such as Rolling Stone as one of the greatest music artists of all time. 2Pac was ...read more.
What the hell is he doing on this list is he is considers the best rapper of all time
Should not be here. People need to understand that underrated does not mean good and overrated does not mean bad. Probably overrated, because people take his compassionate image as rapping skill. He definitely has skill, one of the most skilled ever, but "changes" has a good message. That's the only reason why it is so praised. If future did it it would be praised. He has much better songs. - Themusicman
2pac is the best rapper I've ever heard
He was rapping for people and was shot because of that
We all should support him
The ones who don't vote for him probably haven't heard any of his songs like changes, ghetto gospel and me against the world
Everyone vote for him!
I'm confused - Jon8201
V 9 Comments
37
GZA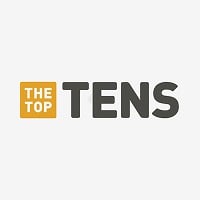 Gary Grice, better known by his stage names GZA and The Genius, is an American rapper and songwriter.
Liquid Swords was a golden album. Definitely one of the best hip-hop albums of all time. RZA's beats plus the Wu-Tang's flow. Greatness.
V 1 Comment
38 Kool Keith
39
NF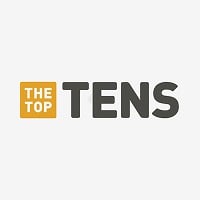 Nathan "Nate" John Feuerstein, whose stage name is NF, is an American Christian hip hop rapper, singer and musician from Gladwin, Michigan.
Wut the hell is NF doing in 39th place?!
Seriously, wut the hell? CHANGE THIS NOOOW OR I'LL SUE THIS LIST!
40
Lil Wyte
Patrick Lanshaw, better known by his stage name Lil Wyte, is an American rapper from Memphis, Tennessee.
His flow is off the chain and he has amazing, witty lyrics that will make you laugh and think "I love how he said that! " - RnBLover
Should be much higher, most of these rappers aren't underrated, how is Eminem even here! - DaWyteNight
PSearch List
Recommended Lists
Related Lists

Underrated Underground Rappers/ Rap Groups

Most Underrated Rappers From Groups

Most Underrated Christian Rappers
Top Ten Most Underrated Female Rappers
List Stats
3,000 votes
288 listings
9 years, 66 days old

Top Remixes (27)

1. Blu
2. KRS-One
3. Big L
cleff

1. Macklemore
2. Tupac Shakur
3. Notorious B.I.G.
OmarSajdi

1. Logic
2. Wiz Khalifa
3. The Game
cgooz
View All 27
Posts
Error Reporting
See a factual error in these listings? Report it
here
.