Top Ten Most Underrated Rappers
Chris-1
The Contenders: Page 3
41
DJ Quik
Can't sleep on the guy who made one of the best diss tracks of all time. He produced all of his songs and produced albums for 2nd II None, Suga Free, Hi C, and more. Never forget Quik.
The best dj and rapper of all time
V 1 Comment
42
T-Rock
This is seriously one of the most talented rappers today. 2 bad hasn't gone big yet. He'll probably need to sign to a huge ass mainstream label to get his cred.
Rock is the epitome of a street lyricist! He never gets the cred he deserves
Best rapper out the south, a damn shame more people don't know bout him. - Real_1985
Area 51 on the map
V 1 Comment
43
Big K.R.I.T.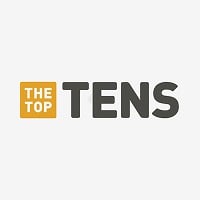 Justin Scott, better known by his stage name Big K.R.I.T., is an American rapper and record producer from Meridian, Mississippi.
He is slept on so hard by everyone. He will get his shine eventually.
V 1 Comment
44
Z-Ro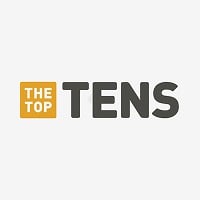 Joseph Wayne McVey IV, better known by his stage names Z-Ro and The Mo City Don, is an American rapper from Houston, Texas.
He would literally kill anyone, he's the most intimidating rapper from houston.
to me he is one of the most realist rappers left point blank should be the #1 most underrated rapper ever
Z-ro go harder than anyone on here and a list without K-RINO is flawed from the start!
Best rapper out right now!
V 5 Comments
45
Eazy-E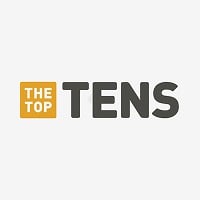 Eric Lynn Wright better known by his stage name "Eazy-E", was an American rapper who performed solo and in the hip hop group N.W.A. He is affectionately called "The Godfather of Gangsta Rap". He was born to Richard and Kathie Wright in Compton, California. On March 26, 1995 Eazy-E dies from complications ...read more.
I would argue that he was actually the weak link in NWA seeing as he didn't write, his flow wasn't great, and his voice can really be annoying at times.
V 1 Comment
46
Fabolous
He is DEFINITELY one of the top most underrated rappers, he's a dope lyricist, and I hope he gets the rrespect he deserves
47
Flo Rida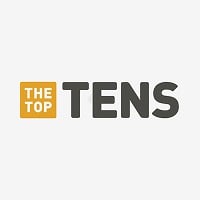 Tramar Lacel Dillard, better known by his stage name Flo Rida is an American hip hop recording artist from Carol City, Florida.
Way underrated for his great hits that are very popular but nobody seems to give him all that much credit. He has so many great songs: Good Feeling, Wild Ones, Who that Girl, Low, Club Can't Handle Me, Right Round, Sugar, Birthday, Where Them Girls At, Jump, In The Ayer, Hangover, Turn Around, Respirator, AND EVEN MORE!
I was thinking about how underrated he was a couple days ago. WHY?!?!
Even though he is underrated everyone can still agree that he is awesome.
Agreed?
Finally on the top ten! If you think about all the amazing songs he's made. Flo Rida is really underrated for them. And most people love his songs too. Some of his songs are even in the Step Up movies. Before anyone votes on here. Think about all his music and songs he's brought us. Whistle, Good Feeling, Club Can't Handle Me, Low, Right Round, Wild Ones, Where Them Girls At, Hangover, Sugar, R.O.O.T.S. , Who that, Girl, Birthday, In The Ayer, Jump, Turn Around, Elavator, Be On You, Run To You, Respirator, and SO MANY MORE! He's one of the best rappers. Period. And he's hardly even recognized as overrated? He at least deserves that. He's one of my favorie rappers. Most of the songs listed above are very popular/well known. Who else could be more UNDERRATED. Just remember the catagory and what your voting for. If you do that. Flo Rida should'nt have a problem winning the crown he probably deserves most.
Rapper who stole the hooks of most of his songs. That's not to say they're not enjoyable, just that Flo Rida himself is not a very good artist.
He's underrated because people don't realize that he can actually spit when he wants to and has some deep songs. Listen to All My Life, R.O.O.T.S., and Rewind. Those songs are more meaningful than anything from your fave. I will say he should focus on making more meaningful songs and stop trying to be a pop star. - NicoleJohnnyLutherBrianFan
V 5 Comments
48
50 Cent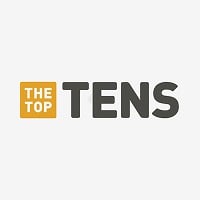 Curtis James Jackson III, better known by his stage name 50 Cent, is an American rapper, actor, entrepreneur, investor, record, film, and television producer.
he's one of the best rappers of all time and he is more than a rapper he is an influencial figure, he is truly a rennaissance man, ranked 5 to 6th with most record sales and he destroys eminem, lil wayne, pac, nas, biggie
50 Cent has so many haters. But he is the king of rap.
Don't forget wha he done
49
Notorious B.I.G.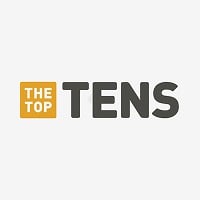 Christopher George Latore Wallace, better known by his stage name, The Notorious B.I.G (a.k.a. Biggie Smalls), is consistently ranked as one of the best rappers of all time. The Notorious B.I.G was born May 21, 1972, he was born in Brooklyn, New York. At the age of 24 The Notorious B.I.G was murdered ...read more.
The Best Flow and same insane lyrics
Notorious B.I. G I thnk he's the best he's the best rhymer I ever heard and the best freestyler so top up 2 the king B.I. G
Biggie is not underrated.
Easily most OVERRATED of all time
50
Cory Gunz
He is the dopest MC you can find in these days... "Yeah word to my momma I'm outta my lima bean don't wanna see what that drama mean get some dramamine" SO DOPE - johnnsync
Too bad this dude ain't famous, he'd be "everyone's new favorite". His my favorite freestyle rapper besides Black Thought and Reed Dollaz
51 Mac Lethal
52
Sticky Fingaz
"Sticky Fingaz... I'm still alive that means the greatest rapper of all time ain't ever died" nuff said!
Star of Onyx, his first 2 albums were insane
Listen to his debut: "[Blacktrash] auto biography of Kirk Jones" it kills some more well known albums by more well known rappers.
53
Rakim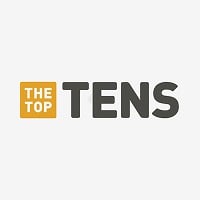 Not only are Rakim's bars super sick, but they can also hold their own against most rap music now 30 years later. Transcendent artist that deserves more credit.
Rakim is lyrically insane! He is, in my opinion, in the top 10 BEST rappers. Immortal Technique is also very underrated and deserves to be near the top as well. - cutterback
Why do all the good ones fall into obscurity in favour of wack acts like Drake, Future, Kendrick, Or wiz?
The best one to ever do it
V 1 Comment
54
Ab-Soul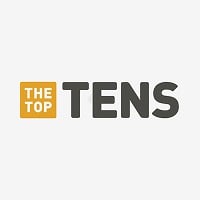 Ab-Soul is a lyrical genius who doesn't get the attention he deserves. This list is so ironic because half of the rappers on this list are not even remotely underrated, especially Tupac and Eminem, Em being the top selling rapper of all time and Tupac being at number three. I'm not saying they're bad, but they are far from underrated.
But of coarse, when you have a list like this, you also have vast amounts of uneducated fanboys who just vote the rapper they like the most, hence the vast amount of platinum and even Diamond rappers in this list.
So underrated he is an absolute all around amazing lyricist and rapper
Lyrical genius.
55
Obie Trice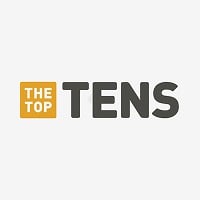 Obie Trice is an American rapper and songwriter. He is most known for his time spent signed to Shady Records.
Why is this man so underrated? Nobody seems to know about how solid of an artist he is. His tracks had sick Dre production with strong lyrics and great features. If anyone gave him the minute he deserves, he'd be one of the legends of rap. He is SERIOUSLY underrated. I just don't get why.
Guys got a sick flow, awesome lyrics, cool rhyme scheme, great production, and in his earlier albums a great team with him. I love em and PAC but they're not underrated at all.
Amazing rapper 2 underrated if know he would be a legend
Dope as rapper, goes hard and is way underrated
V 2 Comments
56
Guru
He killed every song from Gang Starr. Period. With his sick flow, nice monotone voice, and great lyrics, he is definitely a G.O.A.T.
57
DMX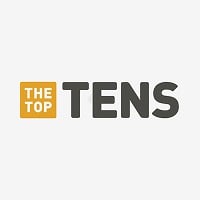 V 1 Comment
58
Joell Ortiz
This guy brigs real hip-hop back!
59
Lecrae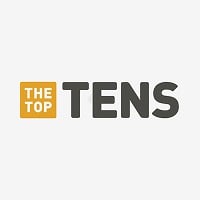 Lecrae Devaughn Moore, mononymously known as Lecrae, is an American Christian hip hop artist, songwriter, record producer and actor.
What's Eminem, Tupac and Biggie doing on here? Yes, they're good but not even close to being underrated.
Hopsin and lecrae definitely the most underrated
V 1 Comment
60
Chief Keef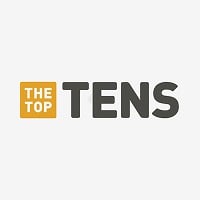 Keith Cozart, better known by his stage name Chief Keef, is an American rapper and record producer from Chicago, Illinois.
Dizy is better then a lot of these fools he should be way higher then 140 or whatever bull number he is on this list
PSearch List
Recommended Lists
Related Lists

Underrated Underground Rappers/ Rap Groups

Most Underrated Rappers From Groups

Top Ten Underrated Rappers from the South

Most Underrated Christian Rappers
List StatsUpdated 26 Jul 2017
3,000 votes
266 listings
8 years, 253 days old

Top Remixes (25)

1. Macklemore
2. Tupac Shakur
3. Notorious B.I.G.
OmarSajdi

1. Logic
2. Wiz Khalifa
3. The Game
cgooz

1. KRS-One
2. Mc Ren
3. Kid Cudi
Lameformer
View All 25
Posts
Error Reporting
See a factual error in these listings? Report it
here
.