Top Ten Most Underrated Rappers
Chris-1
The Contenders: Page 3
41
Redman
Reggie is a legend to true hip hop fans. So underrated, he is as good as nas and he is well respected by his peers.
42
Akon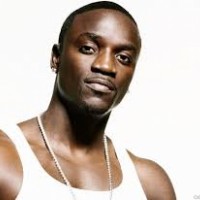 Aliaume Damala Badara Akon Thiam, better known as Akon, is an American singer, rapper, songwriter, businessman, record producer and actor.
trouble, konvicted & freedom truely rock. a hats off winner & highly under-rated. if any doubt, listen to right now & sexy bitch
43
Fabolous
He is DEFINITELY one of the top most underrated rappers, he's a dope lyricist, and I hope he gets the rrespect he deserves
44
Slick Rick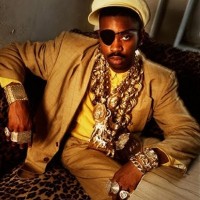 45
Flo Rida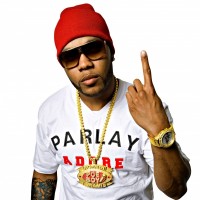 Tramar Lacel Dillard, better known by his stage name Flo Rida is an American hip hop recording artist from Carol City, Florida.
Way underrated for his great hits that are very popular but nobody seems to give him all that much credit. He has so many great songs: Good Feeling, Wild Ones, Who that Girl, Low, Club Can't Handle Me, Right Round, Sugar, Birthday, Where Them Girls At, Jump, In The Ayer, Hangover, Turn Around, Respirator, AND EVEN MORE!
I was thinking about how underrated he was a couple days ago. WHY?!?!
Even though he is underrated everyone can still agree that he is awesome.
Agreed?
Finally on the top ten! If you think about all the amazing songs he's made. Flo Rida is really underrated for them. And most people love his songs too. Some of his songs are even in the Step Up movies. Before anyone votes on here. Think about all his music and songs he's brought us. Whistle, Good Feeling, Club Can't Handle Me, Low, Right Round, Wild Ones, Where Them Girls At, Hangover, Sugar, R.O.O.T.S. , Who that, Girl, Birthday, In The Ayer, Jump, Turn Around, Elavator, Be On You, Run To You, Respirator, and SO MANY MORE! He's one of the best rappers. Period. And he's hardly even recognized as overrated? He at least deserves that. He's one of my favorie rappers. Most of the songs listed above are very popular/well known. Who else could be more UNDERRATED. Just remember the catagory and what your voting for. If you do that. Flo Rida should'nt have a problem winning the crown he probably deserves most.
Rapper who stole the hooks of most of his songs. That's not to say they're not enjoyable, just that Flo Rida himself is not a very good artist.
He's underrated because people don't realize that he can actually spit when he wants to and has some deep songs. Listen to All My Life, R.O.O.T.S., and Rewind. Those songs are more meaningful than anything from your fave. I will say he should focus on making more meaningful songs and stop trying to be a pop star. - NicoleJohnnyLutherBrianFan
V 5 Comments
46
GZA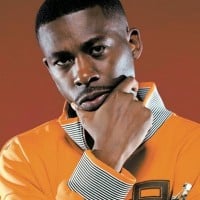 Gary Grice, better known by his stage names GZA and The Genius, is an American rapper and songwriter.
Liquid Swords was a golden album. Definitely one of the best hip-hop albums of all time. RZA's beats plus the Wu-Tang's flow. Greatness.
V 1 Comment
47
Notorious B.I.G.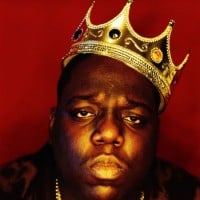 Christopher George Latore Wallace, better known by his stage name, The Notorious B.I.G (a.k.a. Biggie Smalls), is consistently ranked as one of the best rappers of all time. The Notorious B.I.G was born May 21, 1972, he was born in Brooklyn, New York. At the age of 24 The Notorious B.I.G was murdered ...read more.
The Best Flow and same insane lyrics
Notorious B.I. G I thnk he's the best he's the best rhymer I ever heard and the best freestyler so top up 2 the king B.I. G
Easily most OVERRATED of all time
V 1 Comment
48
Sticky Fingaz
"Sticky Fingaz... I'm still alive that means the greatest rapper of all time ain't ever died" nuff said!
Star of Onyx, his first 2 albums were insane
Listen to his debut: "[Blacktrash] auto biography of Kirk Jones" it kills some more well known albums by more well known rappers.
49
Cory Gunz
He is the dopest MC you can find in these days... "Yeah word to my momma I'm outta my lima bean don't wanna see what that drama mean get some dramamine" SO DOPE - johnnsync
Too bad this dude ain't famous, he'd be "everyone's new favorite". His my favorite freestyle rapper besides Black Thought and Reed Dollaz
50 Mac Lethal
51
Rakim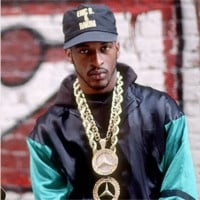 Not only are Rakim's bars super sick, but they can also hold their own against most rap music now 30 years later. Transcendent artist that deserves more credit.
Rakim is lyrically insane! He is, in my opinion, in the top 10 BEST rappers. Immortal Technique is also very underrated and deserves to be near the top as well. - cutterback
Why do all the good ones fall into obscurity in favour of wack acts like Drake, Future, Kendrick, Or wiz?
The best one to ever do it
V 1 Comment
52
Ab-Soul
Ab-Soul is a lyrical genius who doesn't get the attention he deserves. This list is so ironic because half of the rappers on this list are not even remotely underrated, especially Tupac and Eminem, Em being the top selling rapper of all time and Tupac being at number three. I'm not saying they're bad, but they are far from underrated.
But of coarse, when you have a list like this, you also have vast amounts of uneducated fanboys who just vote the rapper they like the most, hence the vast amount of platinum and even Diamond rappers in this list.
So underrated he is an absolute all around amazing lyricist and rapper
V 1 Comment
53
Eazy-E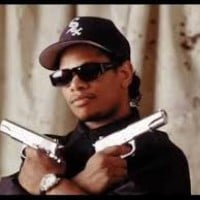 Eric Lynn Wright better known by his stage name "Eazy-E", was an American rapper who performed solo and in the hip hop group N.W.A. He is affectionately called "The Godfather of Gangsta Rap". He was born to Richard and Kathie Wright in Compton, California. On March 26, 1995 Eazy-E dies from complications ...read more.
I would argue that he was actually the weak link in NWA seeing as he didn't write, his flow wasn't great, and his voice can really be annoying at times.
V 1 Comment
54
Guru
He killed every song from Gang Starr. Period. With his sick flow, nice monotone voice, and great lyrics, he is definitely a G.O.A.T.
55
Nate Dogg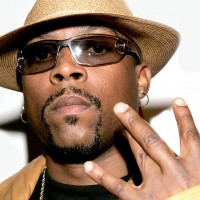 Nathaniel Dwayne Hale, better known by his stage name Nate Dogg, was an American rapper, singer, and actor. He was known as one of the pioneers of West Coast hip hop. He was noted for his membership in rap trio 213 and his solo career in which he collaborated with Dr. Dre, Eminem, Warren G, Tupac Shakur, ...read more.
V 1 Comment
56
Chamillionaire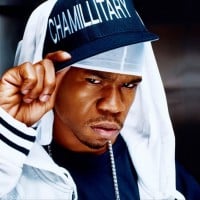 A dirty south rapper from texas, has beef with Paul Wall and Mike Jones, but he is very lyrical he released the album "Ultimate Victory" It went platinum and he never cussed in it
A dirty south rapper that can freestyle like fire over any beat.
V 1 Comment
57
Joell Ortiz
This guy brigs real hip-hop back!
58
Lecrae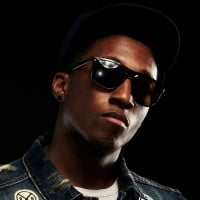 Lecrae Devaughn Moore, mononymously known as Lecrae, is an American Christian hip hop artist, songwriter, record producer and actor.
What's Eminem, Tupac and Biggie doing on here? Yes, they're good but not even close to being underrated.
Hopsin and lecrae definitely the most underrated
V 1 Comment
59
Masta Ace
All around one of the greatest.Was actually eminems favorite rapper as a kid and you can hear some of Masta ace influence in him. - Chris-1
Most underrated rapper, next to AZ, Royce, Joe Budden, and Joell Ortiz.
Kept Rakim on his toes in the early 90s, something often too accredited to Big Daddy Kane.
60
Chief Keef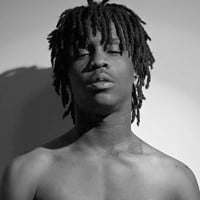 Keith Cozart, better known by his stage name Chief Keef, is an American rapper and record producer from Chicago, Illinois.
Dizy is better then a lot of these fools he should be way higher then 140 or whatever bull number he is on this list
PSearch List
Recommended Lists
Related Lists

Underrated Underground Rappers/ Rap Groups
Most Underrated Persian Rappers

Most Underrated Rappers From Groups
Most Underrated Christian Rappers
Top 10 Unnoticed Underrated Rappers
List StatsUpdated 26 Feb 2017
2,000 votes
256 listings
8 years, 103 days old

Top Remixes (22)

1. Macklemore
2. Tupac Shakur
3. Notorious B.I.G.
OmarSajdi

1. Flo Rida
2. Yelawolf
3. Immortal Technique
huntercook15

1. Mac Miller
2. Ludacris
3. Canibus
wuda08
View All 22
Posts
Error Reporting
See a factual error in these listings? Report it
here
.