Most Underrated Rock Bands of the 21st Century
Vote for bands that you think are good and underrated.

1 Muse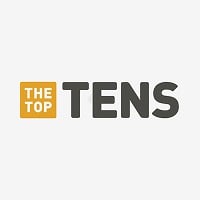 Muse are an English alternative rock band from Teignmouth, Devon, formed in 1994. The members are Matt Bellamy (lead vocal, lead guitar, piano, keyboard), Dom Howard (drums, percussion) and Chris Wolstenholme (bass, backing vocals). They've won several awards including 5 MTV Awards, 8 NME Awards, 2 ...read more.
Muse is an amazingly talented band, who have made 6 mind-blowing albums, each very original and awesome in its own way. Songs like Time Is Running Out and Sunburn show just how skilled the three piece is, and they should definitely get more recognition!
One of the most unique, diverse and talented bands I have ever encountered. Matt Bellamy is one of the greatest guitarists to ever live.
Whoever put Nickelback on this list is brain dead. They belong on the worst bands list.
I'm not that much of a fan of Muse, but I think that they are really underrated. My brother loves them! - TheFourthWorld
2
Alter Bridge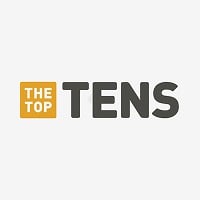 Alter Bridge is an American rock band from Orlando, Florida, formed in 2004. The band consists of lead vocalist and guitarist Myles Kennedy, lead guitarist and backing vocalist Mark Tremonti, bassist Brian Marshall, and drummer Scott Phillips.
They really are having some good songs I really like them but they are not above some band like paramore, Bullet For My Valentine, trivium, skillet I will give them no 5 in my list... There songs are awesome like blackBird, open your eyes, metalingus, isolation, broken wings and many more...
Nothing, but stacks and stacks of power and emotion perfectly intertwined in every song they make. The best band on this list. Not every singer gets chosen by members of Led Zeppelin to jam with.
Alter Bridge is terribly underrated. Songs like Metalingus, Find The Real, Isolation, and Watch Over You prove that. To everyone calling them overrated, where's your taste in music?
Good to see AB on the rise, definitely a monster band with quality musicians and songwriting, unlike crap like Paramore, Skillet and other third-grade bands.
3
Skillet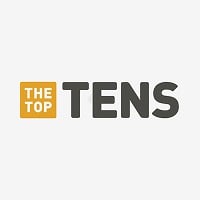 Skillet is an American Christian rock band formed in Memphis, Tennessee in 1996 and based in the United States.
I don't care About they having cristian Themes but the lyrics And messages are just god awful like they can't come up With something better than singing About how god makes them High
Just Because they are a "Christian" Rock Band Many people ignore them I am an Atheist still they are my favourite Band By far the most underrated band they just don't get the credit they deserve due to they related to a specific religion meanwhile bands like Nickelback get recognition for just a few good songs while other of their songs are talentless copies, Skillet tours so extensively and write to meaning full songs and based on the daily struggles mental or physical of working class people yet people fail to credit them
A great band that is overlooked because of Christian themes. Lyrics are extremely inspiring and their male/female vocals are awesome
Best band right now. They keep getting better, evolving and will certainly reach the top soon, very soon.
4
Billy Talent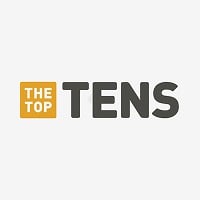 Billy Talent is a Canadian rock band from Mississauga, Ontario. They formed in 1993 with Benjamin Kowalewicz as the lead vocalist, Ian D'Sa on guitar, bassist Jon Gallant and drummer Aaron Solowoniuk.
Songs are great, but absolutely an amazing band live. Compared by live performance, beats most of the really big bands clearly
Number 2? I'm so glad to know Billy Talent is high on at least ONE list. Billy Talent is the greatest band I know, and they deserve so much more credit. People really need to start thinking of this band as one of the greatest, right up there with Linkin Park, Avenged Sevenfold, and Green Day. - YoshiDragon240
These guys are one of the greatest bands of the 21st century, and they hardly get the credit and attention they deserve. You have not lived until you have heard Viking Death March. If Billy Talent was as popular as Linkin Park, my life would be complete. BillyTalentRevolution - Meko750
A band who put on an entertaining live show and create catchy, fun pop punk records. Why these guys aren't as successful as Green Day, etc I'll never comprehend.
5
Red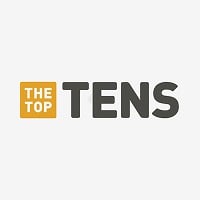 Red is an American rock band from Nashville, Tennessee, formed in 2002 by brothers guitarist Anthony Armstrong and bassist Randy Armstrong, with lead vocalist Michael Barnes.
Red another extremely underrated band this band is so talented. - Soulstealer
More underrated than Skillet. I definitely agree that in a world where secular music is the most popular, Skillet is definitely underrated, but even fewer people have heard of RED, and even those who have all seem to think that Skillet is better, to which I say, just because you're popular doesn't mean you're good. Put RED up at #1. - LarkwingFlight
Red are a fantastic band who can balance melody and screaming well. They have a great mix of fast and slow songs (including fast songs which have a slow version). They use strings a lot, which I admire.
From Start Again to Pieces, all the way up to Part That's Holding On, this band just comes up with brilliant songs. Songs with deep meaning, unlike some of today's garbage.
6
Cherry Choke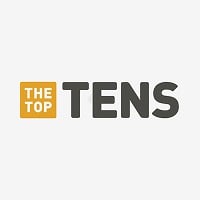 Cherry Choke are an English rock band, formed in 2007 by Josiah/The Kings Of Frog Island front man Mathew Bethancourt.
7
The People's Temple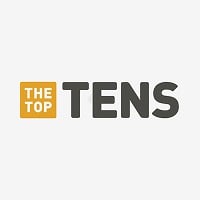 The People's Temple is a rock and roll band that formed in 2007 in Perry, Michigan and currently is based out of Lansing, Michigan.
Retro-50s style psych rockers. Amazing band, worth a listen - ryanrimmel
8 Lansdowne
9
Graveyard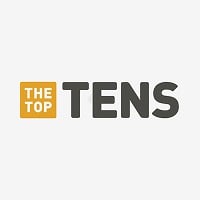 10
Shinedown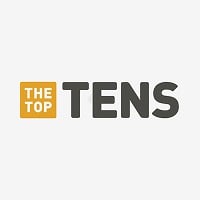 Shinedown is an American hard rock band from Jacksonville, Florida, formed in 2001 and founded by members Brent Smith, Brad Stewart, Jasin Todd, and Barry Kerch.
This is literally my favorite band. Multiple great albums, lots of amazing songs, this band is just overall good.
I grew up on Shinedown, and I know that there not the greatest band of all time, but I do know they deserve more credit.
Hands down, the best singer in rock today. There sound and lyrics are just amazing and deep

" The first step is the one you believe in and the second step might be profound"
Shinedown
Best modern rock singer
The Contenders
11
Young the Giant
Great band
12
Panic! at the Disco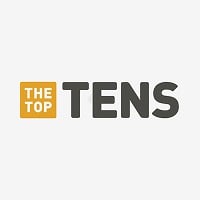 Panic! at the Disco is an American pop rock band from Las Vegas, Nevada, formed in 2004 and featuring the current lineup of vocalist Brendon Urie, accompanied on tour by bassist Dallon Weekes, guitarist Kenneth Harris, and drummer Dan Pawlovich.
They are the most unique, talented bands ever, and I love their one of a kind style. They are so talented, and my favorite album of theirs is"A Fever You Can't Sweat Out". There is so much variety, and each song has great lyrics that tell a story. Also, I would like to give them credit for that being their very first album, and when it was released, they had never even performed a show before! They were straight out of high school as 18 and 19 year olds, and the album was still a work of art! Well done!
Super underrated. People don't appreciate what an amazing band they are!
They aren't really underrated but not much radio play - TopTenListmaker
Overrated band.
13
Thousand Foot Krutch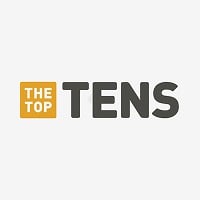 Thousand Foot Krutch is a Canadian Christian rock band formed in 1995. They have released eight albums. They have also released two live albums and three remix albums.
I don't know why media focuses on bands like One Direction when there are so many talented bands that are so underrated. People seem to don't know what's Christian Rock... Bands like Thousand Foot Krutch and Skillet must get more recognizion... Also other rock band like Breaking Benjamin, Three days Grace or Red...
Distinct hard rock as well as smooth catchy ballads. On top of it a very versatile voice of the lead singer, which represents the major difference to other rock bands.
14
Wolfmother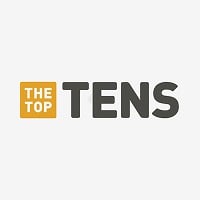 Wolfmother are an Australian hard rock band from Sydney, New South Wales. Formed in 2000 by vocalist and guitarist Andrew Stockdale, bassist and keyboardist Chris Ross, and drummer Myles Heskett, the group currently includes Stockdale, bassist and keyboardist Ian Peres, and touring drummer Alex Carapetis. ...read more.
15
Arcade Fire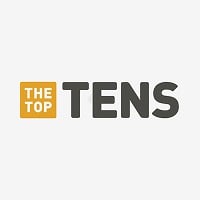 Arcade Fire are a Canadian indie rock band based in Montreal, Quebec consisting of husband and wife Win Butler and Régine Chassagne, along with Win's younger brother Will Butler, Richard Reed Parry, Tim Kingsbury and Jeremy Gara.
16
Kasabian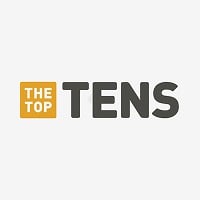 Kasabian are an English rock band formed in Leicester in 1997. The band's original members consisted of vocalist Tom Meighan, guitarist and vocalist Sergio Pizzorno, guitarist Chris Karloff, and bassist Chris Edwards.
Totally underrated...although the newest album hasn't been up to there usual standards.. - espyorkshireman
17
Fear Factory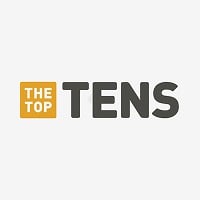 Fear Factory is an American heavy metal band that was formed in 1989. During the band's career, it has released nine full-length albums and has evolved through a succession of styles, including industrial metal, death metal, groove metal, and thrash metal.
FF is the one of the best industrial-groove and industrial-death metal bands and one of the most underrated bands too.
18
Imagine Dragons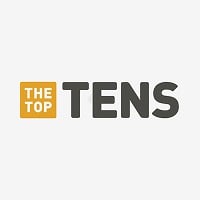 Imagine Dragons is an American pop rock band from Las Vegas, Nevada. Imagine Dragons' lineup consists of lead vocalist Dan Reynolds, guitarist Wayne Sermon, bassist Ben McKee, and drummer Daniel Platzman.
They are not underrated they are overrated stupid fanboys compare them to Green Day just after 2 albums -___-
Underrated? smd
19
Eagles of Death Metal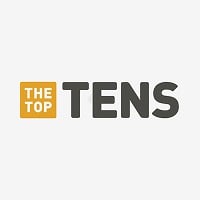 Eagles of Death Metal is an American rock band from Palm Desert, California, formed in 1998. Founded by Jesse Hughes and Josh Homme, the band also includes a wide range of other musicians that perform both on the band's studio albums and at live shows.
20 Icon for Hire
21
Starset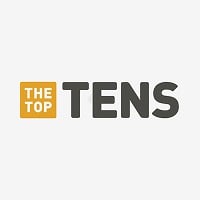 Starset is an American rock band from Columbus, Ohio, formed by Dustin Bates in 2013. They released their debut album, Transmissions, in 2014 and their second album, Vessels, on January 20, 2017. The band has found success in expanding the ideas of their concept albums through social media and YouTube, ...read more.
I would not be the same toady without them, and that is a fact. They have changed my life so much.
Super amazing band!
Underrated even in underrated rock bands list smh
I have heard their music through AMVs, they are hust simply amazing <3 I have a feeling they'll rise up since they were created in 2013
22
Cage the Elephant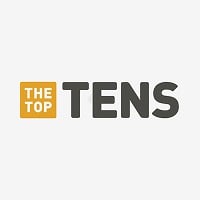 Cage the Elephant is an American rock band from Bowling Green, Kentucky, that formed in 2006 and relocated to London, England, in 2008 before their first album was released.
23 Stoned Jesus
24
Nickelback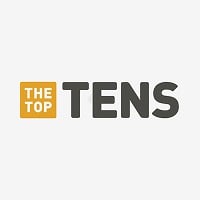 Nickelback is a Canadian rock band formed in 1995 in Hanna, Alberta, Canada. The band is composed of guitarist and lead vocalist Chad Kroeger, guitarist, keyboardist and backing vocalist Ryan Peake, bassist Mike Kroeger, and drummer Daniel Adair.
25
Neon Trees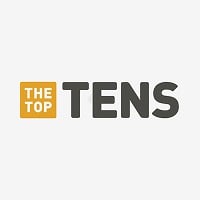 Neon Trees is an American rock band from Provo, Utah. Known for their energetic live performances, the band received nationwide exposure in late 2008 when they opened several North American tour dates for the band The Killers.
26
Halestorm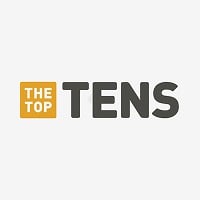 Halestorm is an American rock band from Red Lion, Pennsylvania, consisting of lead vocalist and guitarist Lzzy Hale, her brother drummer and percussionist Arejay Hale, guitarist Joe Hottinger, and bassist Josh Smith .
27
Weezer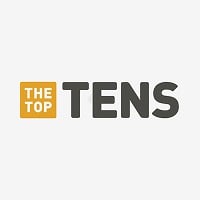 Weezer is an American rock band formed in Los Angeles in 1992, currently consisting of Rivers Cuomo (lead vocals, lead and rhythm guitar), Patrick Wilson, Brian Bell, and Scott Shriner.
The 21st century version of Weezer isn't exactly their glory days. This really shouldn't be on this list.
Make Believe, Red, Raditude and Hurley are definitely steps down from the previous work. I personally love Hurley but I know for the most part these four were super less well received. However, Green was a success, Maladroit was well received and has a cult following-ish. Everything Will Be Alright In The End was fantastic and White was fantastic.
Great albums, great band
28
Switchfoot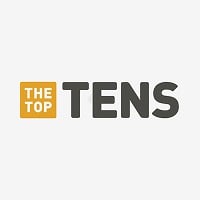 Switchfoot is an American alternative rock band from San Diego, California. The band plays as a quintet.
29
Madina Lake
The band told a story through all the songs they ever released. One, big story, unfolding song by song. It also has lyrics any teen could relate to. This needs to be in the top 20 at least.
30
Ghost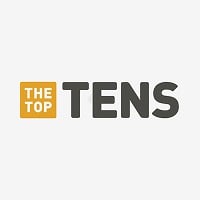 Ghost is a Swedish heavy metal band that was formed in Linköping in 2008. Ghost consists of 5 masked instrumentalists, known as The Nameless Ghouls, and a demonic anti-pope known as Papa Emeritus. They have released 4 studio albums, 1 live album and 2 EPs. Each album brings in a new version of Papa ...read more.
31
Tame Impala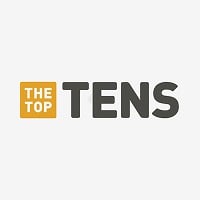 Tame Impala is an Australian psychedelic rock band founded by Kevin Parker in 2007. The group began as a home recording project for Parker, who writes, records, performs, and produces the music.
32
Hoobastank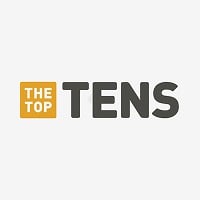 Hoobastank is an American rock band, formed in 1994 in Agoura Hills, California with lead singer Doug Robb, guitarist Dan Estrin, drummer Chris Hesse, and original bassist Markku Lappalainen.
These guys are is most underrated band there is... they're awesome
They are talented and awesome band with good music
The music they make is great
They are awesome
33
In This Moment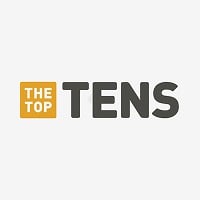 In This Moment is an American metal band from Los Angeles, California, formed by singer Maria Brink and guitarist Chris Howorth in 2005. They found drummer Jeff Fabb and started the band as Dying Star.
34
Porcupine Tree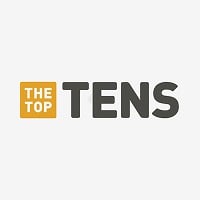 Porcupine Tree were an English rock band formed by musician Steven Wilson in 1987. The band began essentially as a solo project for Wilson, who created all of the band's music.
35 Bloc Party
36
Lostprophets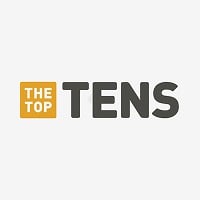 Lostprophets were a Welsh rock band from Pontypridd, Wales formed in 1997. Founded by lead vocalist and lyricist Ian Watkins, bassist Mike Lewis, drummer Mike Chiplin and guitarist Lee Gaze, they were originally a side-project to hardcore punk band Public Disturbance.
37
Code Orange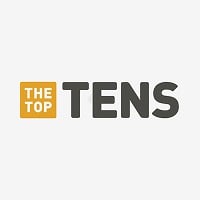 Code Orange is an American metallic hardcore band that formed in Pittsburgh, Pennsylvania in 2008. Formed in high school as Code Orange Kids, the band acheieved early success for their energetic performances and hard-hitting music. In 2014, the band's name was officially changed to Code Orange, just ...read more.
They r amazing
38
Red Hot Chili Peppers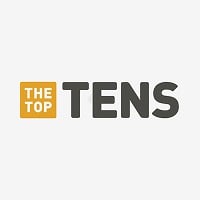 The Red Hot Chili Peppers is an American funk-rock and alternative rock band, that was founded in 1983. ...read more.
If a band makes it into the rock and roll hall of fame they are not underrated
Awesome band but not underrated
One of the very best bands of all time.
39
Breaking Benjamin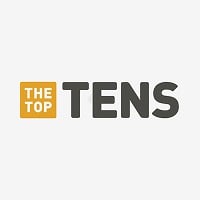 Breaking Benjamin is a American post-grunge/alternative metal band formed in 1998. The bands members all changed in the time between 2010 to 2014, with the exception of Ben Burnley (Vocals). The Ex-Members included Chad Szeliga (Drums), Aaron Fink (Guitar) and Mark Klepaspi (Bass). ...read more.
Expect for Diary Of Jane this band is kind of underrated. The most underrated songs are Unknown Soldier, Without You, You, and Firefly. - Soulstealer
Not well known? What? I've never met anyone that didn't know of breaking benjamin. There good, but very very known.
Underrated, not well known... but is the best rock band ever formed by far.
Greatest rock band of the 21st century
40
The Pretty Reckless
This band is so underrated. Retro Heavy Metal/ Blues Rock. Nothing in my generation holds up to them except maybe My Morning Jacket (who started in the 90's) or Blue Pills.
41
Highly Suspect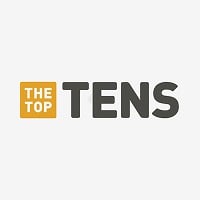 42
The Strokes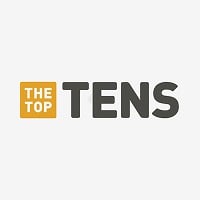 The Strokes are an American rock band formed in New York City in 1998. They consists of Julian Casablancas (lead vocalist), Nick Valensi (guitarist, keyboardist, backing vocalist), Albert Hammond, Jr. (rhythm guitarist, keyboardist, backing vocalist), Nikolai Fraiture (bassist) and Fabrizio Moretti ...read more.
Great band, great lyrics
43
Sevendust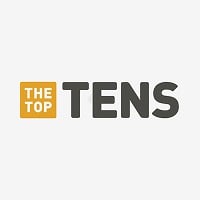 Sevendust is an American alternative metal quintet from Atlanta, dating back to 1994. ...read more.
44
Static-X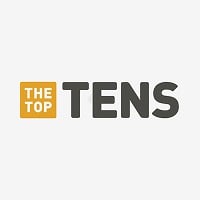 Static-X formed in Los Angeles in 1994. The band had many lineup changes, but the main vocalist and guitarist throughout has been frontman Wayne Static. Other well-known members of Static-X include Tony Campos (bassist), Ken Jay (drummer), and Koichi Fukuda (guitarist). The final lineup of Static-X ...read more.
I wanted to see this legendary band in the list because their music makes sense, but it's "forsaken" and it was. This must find it's place in top 10.
45 Silversun Pickups
46
Taking Back Sunday
Shame these guys don't get more acclaim
47
Rise Against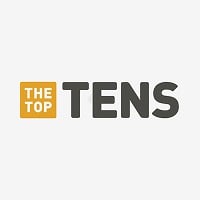 Rise Against is an American hardcore punk band from Chicago, Illinois, formed in 1999. The band's current line-up comprises vocalist/rhythm guitarist Tim McIlrath, lead guitarist Zach Blair, bassist Joe Principe and drummer Brandon Barnes. They are known for popularizing punk.
Rise against is with muse and sum 41 the moest underrated band ever - auke
Most Underrated Band In History Awesome Songs

Like Survive Savior Satellite Drones Help On the Way...
48
Feeder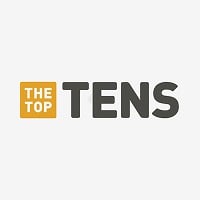 Feeder are a Welsh rock band formed in Newport, Wales. They have released ten studio albums, twelve compilations, four EPs, and 40 singles.
Very good band. They deserve much more attention than what they have been getting.
49
Blind Guardian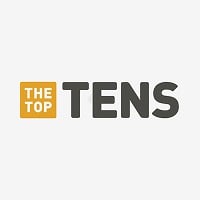 Blind Guardian is a German power metal band formed in the mid-1980s in West Germany. They are often credited as one of the seminal and most influential bands in the power metal and speed metal subgenres. Heavily influenced by Queen, they use the technique of overdubbing. They also incorporate large ...read more.
50
Incubus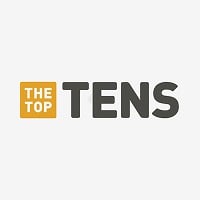 Incubus is an American rock band from Calabasas, California. The band was formed in 1991 by vocalist Brandon Boyd, lead guitarist Mike Einziger, and drummer Jose Pasillas while enrolled in Calabasas High School and later expanded to include bassist Alex "Dirk Lance" Katunich, and Gavin "DJ Lyfe" Koppell; ...read more.
PSearch List