Most Underrated Rock Bands
Now there's a lot of great rock bands that have so much more talent than others. A lot of bands are not getting the attention that they deserve. Many rock bands made great songs and awesome LP's but still were so underrated. This is a list of the most underrated rock bands.

The Top Ten

Deep Purple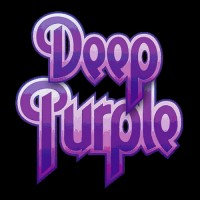 Deep Purple are an English rock band formed in Hertford in 1968. They are considered to be among the pioneers of heavy metal and modern hard rock, although their musical approach changed over the years. Originally formed as a progressive rock band, the band shifted to a heavier sound in 1970. Deep Purple, ...read more.
Everybody talks about meh meh page meh meh bonham meh meh plant!... Plant lost his voice in early 70's page can only goofin' around the theremin, his guitar skill isn't that good anyways, yes his writing is, Bonham is great but common Paice is the first one to use one hand roll in his work even before that Portnoy guy made it famous, and their live is much better than any other band, Zep is better in studio because of studio magic and yes that made them album in all the top charts in number 1 while Purple doesn't want to hassle bout in their studio, only RAW POWER in their live performance, yes that bout sums it up
It pisses me off that everyone knows Smoke on the water and that's it. Although Smoke on the water is a very good song, it's not the only song Deep Purple has and many people don't know deep purple outside from smoke on the water. I think everyone should have smoke on the water, child in time, highway star, soldier of fortune, burn, stormbringer, knockin on your back door, space truckin' and hush on their ipods. Come on Deep Purple is a legendary band...
No way are the hard rock pioneers appreciated enough. Consistently good music with the exception of 2-3 records, mega-musicians have passed through their ranks. Real, no BS, good rock music. Inspiration for generations of musicians ever since. Some unnecessary drama and changes that may have actually affected their image negatively. The magnitude of genius even in their most "basic" song, smoke on the water, is in-conceivable by any other rock musician to-date.
Yes they are underrated, but think about this too many line up changes, some bad recordings, like in rock album, then some bad records or boring long long live songs, so maybe I hate to say and compare, deep purple maybe are better players, musicians, but they self destroyed, and Led Zeppelin was more steady and they retire at their prime, deep purple they still play for little money and that make them less apreciated today!
Dire Straits

Dire Straits were a British rock band formed in 1977 by Mark Knopfler, his younger brother David Knopfler, John Illsley, and Pick Withers.
Considering most people only know Dire Straits for two or three songs at best ("Sultans of Swing", "Money for Nothing", and maybe "Brothers In Arms"), if even that many, they deserve to be more recognized. All of the Brothers In Arms album is really good. The self titled album and Making Movies are also pretty good, with "Sultans of Swing" and "Romeo and Juliet" being two of the coolest songs on each album, and in the entirety of their catalogue. Also, as far as musicianship goes, Mark Knopfler is one of the greatest guitarists of all time with the absolute weirdest/coolest fingerstyle picking techniques ever. That coupled with his unique singing style of talking casually more than really singing is pretty nice. Everything in the band just comes together to form a tight sound every second of every album.
I love this band. Barely anybody knows any songs by them. In Your Library, just a start, I would make sure to have Walk Of Life, Money For Nothing, Sultans Of Swing, Brothers In Arms, Telegraph Road, Lady Writer, Why Worry, Tunnel Of Love, Your Latest Trick, Romeo and Juliet, So Far Away, and Ride Across The River. There are many other great ones but these ones stand out among everything.
These guys are my favorite band of the 70s and 80s. I have their first album and their Brothers in Arms album. Both very different sounding but still really good. After listening a while I actually like some of the tracks that aren't' hits better. I recommend giving them a listen.
So glad to see them on this list. Unknown by many, but more talented than most. Knopfler is the greatest Guitarist/Soloist since Hendrix. At minimal, you need the Brothers in Arms Album, Love Over Gold, Making Movies, Communique, and their opening Album, "Dire Straits".
Thin Lizzy

Thin Lizzy are an Irish rock band formed in Dublin in 1969. Their leader Phil Lynott was composer or co-composer of almost all of the band's songs, and the first black Irishman to achieve commercial success in the field of rock music. Thin Lizzy's most successful songs, "Whiskey in the Jar", "Jailbreak" ...read more.
U2 say they would not exist if wasn't for Thin Lizzy, yet they get all the adulation. A band that influenced so many others is ignored outside of rock circles. Brilliant story telling lyrics from the start, everything about them screams just how excellent they are. Look beyond "The Boys are back in Town", and you'll find endless rock classics such as vagabonds of the Western World, Still in Love With You, Johnny,. Miss Phil Lynott everyday.
they are very unknown and underrated, you rarely would find a person who knows them... maybe they are only known because Metallica made a cover from them, "Whiskey in the Jar". They have great songs like "Whiskey in the Jar", "Rocker", "Jailbreak" and "The Boys Are Back in Town".
Listen to them, they just draw you in with their awesome guitar play and catchy melody (not to say loads of attitude that just shines through in the true "rock" sense). They make rock seem cool & smooth unlike any other band. A pity that they are not as well known.
Best live band. Would have been huge if cracked the US market. 'Live and Dangerous is consistently regarded as one of, if not the best, live album ever. Melody, power, charisma and very tight musicianship. Real rock.
King Crimson

King Crimson is a British progressive rock band that was formed in 1969. While the band has had numerous lineup changes, the head of the band has always been Robert Fripp (guitar). However, the most notable lineup is between 1972-75, consisting of Fripp, John Wetton (bass/vocals), Bill Bruford (drums), ...read more.
Great list. It has to be KC though, after Yes and Genesis which are probably better bands. But I'm glad this is a the top of the list
Listening to The Devil's Triangle from In the Wake of the Poseidon. Very clear that this was the influence for Genesis Watcher of the Skies. Agree with others who say that if this lineup had stayed together for ten years, King Crimson would have been better known. This music-and all prog rock-is so creative and layered that it's noteworthy that no American band successfully had a presence in this genre
It should definitely be at number 1. One of the best prog rock bands of all time (right after Pink Floyd), and it is alive for nearly 50 years. Weirdly catchy tunes and improvised instrumentation make this a great band (one of the best, if I may). Very underrated and unpopular for the public, maybe because it is not as usual as other prog rock bands like Rush. It may easily be at #1 - patrickfloyd
Very little airplay and hardly any mainstream recognition despite a very influential and highly regarded debut album (which eventually went gold). Yeah, I'd say they are a very under rated classic rock/progressive rock band.
Blue Oyster Cult

Blue Öyster Cult is an American rock band from Long Island, New York, whose most successful work includes the hard rock and heavy metal songs "(Don't Fear) The Reaper", "Godzilla" and "Burnin' for You".
Blue Oyster Cult's debut album, Tyranny and Mutation, Secret Treaties, and Agents of Fortune are all some of the best rock albums I've ever heard. They deserve just as much attention as the Rolling Stones. Their stuff is awesome. Some of my favorites include Cities on Flame With Rock and Roll, The Red and the Black, Hot Rails to Hell, Dominance and Submission, and ETI. Whoever is reading this should check those songs (and their albums) out. You're missing out.
Deep Purple does deserve to be high on this list, I'll admit. But many people have at least HEARD of Purple. If you talk about Blue Oyster Cult in front of someone, they will likely have no idea what you are talking about. People know them from the SNL skit, and it was funny and all, but I can't believe they don't have a much bigger fanbase.
Blue Oyster Cult. Great guitarists, fantastic live, best riff of all time in don't fear the reaper, another great song and solo with Godzilla. Kick out the Jams is also good, great harmonies, fantastic solos, one of the most underrated and misunderstood bands of all time.
When I first heard them I thought immediately that they are a mainstream band but I was very surprised to see that although their truly awesome music they have no fan-base like at all..
The Moody Blues

The Moody Blues are an English rock band. They first came to prominence playing rhythm and blues music, but their second album, Days of Future Passed, which was released in 1967, was a fusion of rock with classical music and established them as pioneers in the development of art rock and progressive ...read more.
I saw these guys back in 83. Their opening act was Stevie Ray Vaughn. I actually came to see Stevie. He was fantastic of course. Then the Moodies came on stage and completely stole the show. I have seen every possible rock act in their heyday. Including the Stones, Zepplin, The Dead, The Eagles, The Who, Yes, ELP Neil Young and Eric Clapton on a number of occasions. This band was a good as any of these acts. It baffles me to no end why this group is not in the Hall of fame.
The Moody Blues, with their beautiful and atmospheric music, are popular and appreciated by us, their fans... But never get accolades from anyone else. They're the kings of being ignored.
There is no legitimate rational reason to argue that they shouldn't be in the Hall of Fame.
Pioneered orchestra rock. Every member was talented and they could all sing well too. Mike Pinder was a lyrical genius.
Creedence Clearwater Revival

Creedence Clearwater Revival, often shortened to Creedence and abbreviated as CCR, was an American rock band active in the late 1960s and early 1970s.
People are gonna know three (Fortunate Son, Bad Moon Rising, Down On the Corner), maybe four (Have You Ever Seen the Rain, a very overrated song) of their songs but we fans, not even hardcore consider nearly all of their discography as classics, as any sensible person should. Usually don't even make the top 50 on best music bands/artists, or even rock bands, but I'd personally rank them #6 or #7. I believe they deserve a top 15 spot for anyone who considers themselves a rock fan, these guys are truly underrated to the general public. Now, are they the most underrated? No, I'd put Nickelback, Ashes Remain, Falconer, Dream Theater, Evans Blue, Third Day and Ashbury as more underrated, but this band is one where there's much to be said, but not too much to fit in a comment.Either way, if you haven't listened to much of these guys, then please do so. I was lucky enough to be raised listening to their songs, and they're among my favorite from that era of music.
Almost every song they had was catchy, meaningful, and well-liked. They are quite popular, and everybody knows at least one of their songs, they are used in everything, yet most people just can't identify them as the band. Kmart/Walgreens commercials (I forgot which), to movies, they are widely known, yet the band itself doesn't get the recognition it deserves
Is everyone just gonna ignore the fact they released hit songs like Have You Ever Seen The Rain? Bad Moon Rising, Fortunate Son, Wholl Stop the Rain, Down on The Corner and many more under 10 years of existence as a band. So underrated, right with legendary 60's bands like The Beatles, The Who, The Stones, Doors...
Classic southern rock, greatest band possibly ever. Just listen to there "greatest hits" album and you will believe. Green river is a true legend!
Dream Theater

Dream Theater is an American progressive metal band from Boston, Massachusetts. The band was formed in 1985 under the name of "Majesty", only to change its name to Dream Theater later. ...read more.
They deserve their place at number 1, that's for sure. Do they get any recognition, not much. They should do, because lot's of their music is among the finest I have ever heard. Under my vote for Tool, on another of these lists, I have ranted about how good they are. Please read this, maybe it will inspire you to begin to listen to them and become among the not many people who do. Maybe the fact that one of their songs is 42 minutes, put's them off. It shouldn't do though, it is one of the best pieces of music I have ever heard. If you like complex music and metal and you have not heard them before, please listen to them. If you are like me you will be in seventh heaven when listening to songs like "Endless Sacrifice", "Octavarium", "Six Degrees Of Inner Turbulence" (42 minutes) and "The Count Of Tuscany".
Oh, and for all those who think they have the best taste in music and nobody else does etc, let me tell you something. Sure I am a huge ...more
Guys if this bands isn't number one of everything than I don't who deserve it more than dream theater really guys the beatles are so overrated so as AC/DC so as nirvana or guns n roses I am not saying that these bands sucks but I think that bands like tool or dream theater or even symphony x are not like other bands I don't if it's because of radio or dvd because I never heard a progressive metal /rock song on the radio and people like james labrie and john petrucci and mike portney and john myung and john ruddes can't but put under the first place and please vote for dream theater if top 10 best bands ever PS I don't need fanboys and emos to see that comment because I am sick of you people
Very underrated band. And with a very underrated guitarist as well. John petrucci is one of the best guitarists around here. And also the keyboard player kicks ass. I think that they are not famous because of the long songs, but the variety in those long songs is incredible awesome. So underrated
How is a band that is in the top 50 greatest rock bands of all time be considered an underrated band, I would call them neither underrated or overrated, but by the way the fans worship the band I'd lean them more toward overrated if I had to put them into one of those classes
ZZ Top

ZZ Top is an American rock band that formed in 1969 in Houston, Texas. The band is composed of bassist and lead vocalist Dusty Hill, guitarist and lead vocalist Billy Gibbons, and drummer Frank Beard.
I really wish they we're more in people's conversations more instead of always talking about the same bands like The Beatles, Queen, The Rolling Stones, Led Zeppelin, etc. I mean, don't get me wrong, those bands are great, but they take all the space and attention other bands should have. - RogerMcBaloney
Just (the same) 3 guys playing a unique brand of bluesy rock and roll for over 40 years. Go see them live and try not to be impressed by what comes out of those 3 instruments. Still.
They're great, but not really underrated. They sold 50 million albums worldwide and always got much praise.
Hello, Gimme all your loving, sharp dressed man, legs, tush, viva las vegas, la grange and many many more. They are most underrated.
Rainbow

Rainbow are a British rock band led by guitarist Ritchie Blackmore from 1975 to 1984 and 1993 to 1997. They were originally established with Ronnie James Dio as the lead singer and lyricist. Rainbow were ranked No. 90 on VH1's 100 Greatest Artists of Hard Rock. The band has sold over 28 million albums ...read more.
Yeah they are the most underrated... With line up made of Dio and ritchie Blackmore, Why are they so underrated.. I think their song Stargazer is a pure epic and it doesn't even come at any list as a great song - amitcornelius1
They are not popular man. I mean even among rock fans. Every rock listener knows something about deep Purple or iron maiden but rainbow is underrated even by those "rock fans"... Ah man, I really would like to see this group listened.
Dio made Rainbow so good, one of my all time favourite bands. It has a great diversity of songs ranging from rock and roll to pre power metal like sound
I don't really think that most of the bands on this list are underrated, but Rainbow was just treated so unfairly for the talent they have.
The Newcomers
?
Jack Off Jill

The Contenders
UFO

UFO are an English rock band that was formed in 1969. They became a transitional group between early hard rock and heavy metal and the new wave of British heavy metal.
Most of the other bands on this list my 17 year old lead guitarist son has been listening to (and playing songs from) for years. How I forgot to include UFO on his listening list, I'll never know. That will be rectified today.
ZZ Top? Iron Maiden? Queen?! These are not underrated. UFO, Rainbow and Blue Oyster Cult come closest to most underrated rock bands- well rock bands that shockingly didn't get more attention than just for 1 album.
They are the best rock group ever to be formed by Britain. They widely prove how idiotic those music critics are, rating 5 stars all commercially sucessful albums... Damn it... Wish they were way more popular..
We don't hear much of UFO these days but they are simply awesome!
The Guess Who

The Guess Who was a Canadian rock band formed in 1962. The band was formed in Winnipeg, Manitoba and is mostly known for their hit "American Woman".
With their longevity, great rock songs and ballads, Burton Cummings voice and creativity, Randy Bachman's (also of BTO fame) guitar, it is a total disgrace they are NOT in the R&R HOF. Best Canadian band by far
Pretty underrated. One of their underrated songs even for an underrated band is "No Time," great classic high energy song.
This band is extremely underrated, they are by far the best Canadian band and should be higher on this list.
I feel like all Canadian bands have been forgotten. These guys, rush, bto, the band, steppenwolf, all are very overlooked
The Who

The Who is an English rock band formed in London, England in 1964. The most recognizable lineup was Roger Daltrey (lead vocals), Pete Townshend (guitar), John Entwistle (bass guitar), and Keith Moon (drums). They are best known for their live performances and hit songs Baba O'Riley, My Generation, and ...read more.
They are completely underrated! Each member is so talented and they're aren't appreciated enough for their talent. Everyone forgets that Pete Townshend's lyric writing is out of this world, and that Keith Moon's drumming in "Cousin Kevin" happened to be ALMOST IMPOSSIBLE! Also, John Entwistle had an impressive vocal range for a bassist. (He sings all the high notes in A Quick One, While He's Away). And Roger Daltrey is such an amazing singer! His vocals are so passionate and clean! Also, they made 3 ROCK OPERAS! One being a song, and two being albums! How impressive is that?! Ugh. Overall, these guys are so amazing but they're so under appreciated.
Best song by The Who: Won't Get Fooled Again or Baba O'Riley.

The Who is probably on this list due to so many people thinking Baba O'Riley is called Teenage Wasteland
Yes they are frequently ranked as being amongst the greatest bands but the truth is they were the single greatest. Pete Townshend was possibly the greatest songwriter of the 20th century, he basically invented the rock opera. He was also one of the greatest guitarist and pretty much invented rock star stage antics like smashing guitars on stage. Roger Daltrey was a great singer. John Entwistle was probably the greatest bassist of all time, and Keith Moon was the greatest drummer of all time.

They released the two greatest rock operas of all time, one of the greatest concept albums of all time, the greatest live album of all time and seven of the greatest albums of all time.
The Who's music had everything. From great vocals to awesome guitar riff. But what really made the band was Keith Moons thundering drums and John Entwistle amazing Bass along with Pete's great writing. The Who are so underrated and The Who's Who's next album is one of the greatest albums ever made. So made great songs Like Baba o'riley, Wont Get Fooled again and Behind Blue eyes. Such a great band that more people need to know about.
Scorpions

Scorpions are a German rock band formed in 1965 in Hanover by Rudolf Schenker. Since the band's inception, its musical style has ranged from hard rock to heavy metal.
Still Loving You is the biggest selling single of all time in London. Hurricane is a true rock anthem known throughout the world. The Zoo, Loving You Sunday Morning, Sails of Charon and MANY others were both hits and trendsetting in the 70's. The several 80's albums were all deep and rich. The ballads are classics and the hits are classics but the deep cuts are why Scorpions fans are so passionate about the music. Regardless of where they land on this or any other list, The Scorps are a band that rockers need to dig into. Crazy World is likely the best album that's never mentioned that epitomizes my point.
Certainly one of the most underrated rock bands; with the impressive combination of tremendously popular songs produced by this German European group, ranking should be at least "Top Ten;" but as time flies by, along with all of us, they will also fade into the wind of change...
23? That's crazy. These guys never seem to get mentioned when people spout off great rock bands. Honestly, other than their 2 biggest hits, I never hear anything else from them on the radio and they deserve so much more airplay. Songs like "The Zoo" and "China White" are just as deserving as "Someone Like You".
The most underrated band indeed. They are one of the best bands of all time. Many rock bands 2day have been inspired by dem
Spirit
The Creators of the song titled Taurus, an inspiration to Stairway to Heaven by Led Zeppelin. - malamJONES
The creator of Taurus, the best intro in the rock song ever
Not many people know spirit. Listen to fresh garbage and get back to me.
Twelve Dreams of Dr. Sardonicus is one of my favorite albums. Their original stuff is great. They also did interesting and original covers. Check out their version of Hendrix' "Hey Joe" and Dylan's "Like a Rolling Stone" on their live Spirit of 76 album. Spirit (the core of which was Randy California and Ed Cassidy) is definitely one of the most underrated bands of all time.
Love
I love love, their first three albums are fantastic and some of the latter work of Arthur Lee is fantastic, though not up to par with the others albums.
Love wielded serious influence during the most important years in the mid-1960s.
I dunno if they're that underrated. They usually appear on "100 beställningar lbums lists" with Forever changes, but of course not at top 30, often like number 57... Great band and really beautiful songs. - ChatonNoir
Musicianship and creativity..off the charts. Should be no. 1.
Rush

Rush was a Canadian progressive rock band that was formed in 1968. Even though the only founding member still in the band is Alex Lifeson (Guitar), the band is most well-known for their current members Neil Peart (Drums) and Geddy Lee (Bass, Vocals). ...read more.
My first experience with Rush was thinking that they sang The Logical song by Supertramp. I then found out that The Logical song is not by Rush so I decided to see what songs ARE by Rush. I ended up liking basically everything I heard. I think Rush unpopular because their music is not very easy for the public to handle. That being said, if you're willing to keep an open mind, if you appreciate music, and if you know music theory (not required but Rush is so technically great its nice to appreciate their technical greatness), than you will like Rush.

People look at something like 2112 and go EW! 111! ITS OVER 3 MINUTES LONG! 111! 11! ! 1111! AND THE LYRICS R ACTUALLY POETRY THAT TELLS THE STORY OF A DYSTOPIAN SOCIETY VOID OF MUSIC AND THE ARTS WERE LIFE IS DULL AND POINTLESS?! 11!?! I'm WAY TO SHALLOW TO HANDLE SUCH A DEEP, THOUGHT - PROVOKING WORK OF ART! 111! 11! 1 SOMEONE PLAY SOME NIKI MINAJ! 1! 11!

I think if people were willing to keep an open mind and listen to the ...more
Rush, making their debut in 1974, were something different from the very beginning. Initially a bare-bones three piece progressive hard rock (almost metal) act, Rush solidified their sound in 1976 with "2112" and perfected it in 1981 with the classic album "Moving Pictures". Known for lyrics that included themes such as fantasy and mythology (written by drummer Neil Peart), Alex Lifeson's chaotically crafted melodic, lead, and even classical guitar work, Geddy Lee's unique ability to combine speed and power into staggering baselines and unmistakable high pitched voice, and Neil Peart's technically profound, incredibly complex, and seemingly incomprehensible kit work, Rush proved to beone of the most technically advanced acts of all time. Rush is truly a band for the musical intellectual, and never compromised their, at times considered uncool, brand of rock and roll. For this I am proud to call Rush my favorite band.
Proof band is underrated : went to an r40 show and half the people didn't come in until their select few songs they came to see (and then the guy next to me blurted out amazing lyrics 5 minutes early( yes he left for the whole first set) and it was hard to enjoy the) This band is so underrated ha quarter of their fans don't like half of their repertoire. Finally when people ask me who my favorite band is ( after saying theirs is some crappy corporate band you just have to love because their popular. Why?! ) I say Rush and they stare blankly. I then I get hated on.
Rush is super underrated!
Out of all the bands listed on this list, rush is very underappreciated due to its ability to not appeal to the typical rock fan. Out of all the bands listed on this list rush, whether you like it or not is the most talented band on the list period. "The singer sounds like a girl", "The lyrics are so weird". Yeah this may be true but the lead singer "Geddy Lee" isn't a great singer but his voice is unique and up there with Axl Rose (Guns 'n' roses, Bonn Scott (AC/DC, and Joe Elliott (Def Leppard). There strange weird looking and weird sounding lead singer is also the GRATEST BASSIST of all time. When you hear and criticize Rush think about the lead singer. This guy plays bass better than anyone else, plays the bass pedals, and plays the keyboard all in the unison and order the song demands. They're Guitarist Alex Lifeson, also one of the most underrated guitar players of all time, SHREDS the electric guitar and should be on the list of top 20 guitar players of all time. Just like ...more
Red

Red is an American rock band from Nashville, Tennessee, formed in 2002 by brothers guitarist Anthony Armstrong and bassist Randy Armstrong, with lead vocalist Michael Barnes.
Nobody knows this band while it's actually one of the best rock bands in the 21st century . - Deathshield18
I cannot believe that most people don't know this band! All the media ever focuses on these days are people with no talent, but with pretty faces (If you call Justin Beiber, Lady Gaga and Nikki Minaj pretty, that is). A great band who writes more than meaningful lyrics... They're simply amazing!
red is a very underrated band

people with a tiny amount of talent like justin bieber get all the attention

but theres bands out there like red who can actualy write meaningful songs and actualy can make music!
One of the best bands. Not only in Christian rock, but overall. But dang these guys are so underrated. They REALLY deserve more recognition and appreciation. They have really deep and meaningful lyrics, awesome music and an amazing vocalist who can scream powerfully and sing so beautifully at the same time. I love RED!
The Pretty Things
MOST IGNORED BAND OF ALL TIME PERIOD
Alice In Chains

Alice in Chains is an American rock band formed in Seattle, Washington, in 1987 by guitarist and songwriter Jerry Cantrell and original lead vocalist Layne Staley.
Underrated compared to Nirvana but not underrated other than that. - Soulstealer
Why the heck is Queen, Rush, STP, and Boston up there? All of their albums pale in comparison with Dirt, and yet are more popular. AIC is synonymous with underrated band. Nirvana's shadow cast over them, and by the time the majority of the Seattle Scene dissolved, Layne slipped up (RIP Layne, greatest voice). So, how is the Riff God's band not up in the top ten? The one of the most dynamic voices in Rock history not up there? Sean Kinney's drumming is superb, as well as Mike Inez & the late great Mike Starr's bass guitar's skill. Not to mention amazing harmonies between Jerry and DuVall/Staley. WAY underrated. Heck, they're underrated on an underrated list, who's more underrated than that? - Laughitupfuzzball
Most underrated band in my opinion. The music is band created in the 90's is still the best in 2012. I only wish Layne would have stayed with us longer, the music they made with him is the best. I enjoy what they are doing now with a different singer, but my music heart belongs with Layne. RIP
Alice in Chains took me by surprise when I first heard their music.. ALways thought of them as a heavy metal band but honestly they are nothing but perfect melodies and groovy solos.. some of the purest rock out there in my opinion. If you wanna consider them grunge then consider them the best
Supertramp

Supertramp is an english progressive rock band that was founded in 1969 in London, United Kingdom with members Roger Hodgson, Frank Farrell, Rick Davies, Kevin Currie, and Dave Winthrop. The band reached their commercial peak with 1979's "Breakfast in America" which sold over 20,000,000 copies worldwide. ...read more.
Normally the only song I ever hear by them on the radio is "Give a Little Bit". Yeah, it's a great song, but they have so many other classics as well. They aren't normally recognized as having as much depth as they do.
I always ask people what are your favorite rock bands and I've never heard anyone say Supertramp, which is crazy because The Logical Song is one of the best songs of all time. Definitely in my top 10.
No-one I know has heard of Supertramp and I can't understand why. I can't stop listening to them, love the use of saxophone, very rare in a lot of music. They are just overall awesome.
Queen, Iron Maiden, and ZZ top are not under rated. This list should be re named "Top ten under rated popular rock bands."
The Kinks

The Kinks are an English rock band formed in Muswell Hill, North London, in 1964 by brothers Ray and Dave Davies. They are regarded as one of the most important and influential rock bands of the 1960s.
A very special band and one that seems to be overlooked. They were at the forefront of the British Invasion with The Beatles, The Stones and The Who, yet they seem so unique. The singer/songwriter (Ray Davies) is a great humored genius with an addicting voice. The drummer is always solid and well timed. The bass is (maybe a bit shy) soft when you want and strong when needed. Finally, the guitarist is very talented and is obvious in their more complex compositions. Just start with their first album, if you aren't into 60s Pop Rock n Roll then skip to Village Green Preservation Society (easily one of the best albums ever). You'll be hooked.
The Kinks is the most criminally underrated band ever. One of the most unknowingly influential band in the 60s. Each of their songs are unique and memorable, easily to get hooked with. Not only that, Ray Davies is a lyrical genius too. Dave Davies is a very great guitarist. Lola, You Really Got Me are just the top of a huge underwater mountain of awesome music to find out. Their album like The Kinks are the Village Green, Arthur, The Kink Kontroversy, Something Else by The Kinks and many more are masterpieces, I recommend hearing them and not missing out another band that are truly up there with the Stones, the who, or even the Beatles.
The fact that a band as great as The Kinks are so low on this list just proves how underrated they are. Despite Ray Davis being one of the best songwriters of the 60's and producing a bucket load of great songs, The Kinks had very little commercial success and recognition beyond music critics. The only songs their really remembered for are You Really Got Me and Lola, and the latter is only really known among the Rock crowd.
I feel like The Kinks were made from this list because they NEVER EVEN GOT NOMINATED FOR A GRAMMY, have been around from the early 60's to the early 90's (3 decades), have been banned from playing in the United States, and have an amazing sound that is unique! I have to say that The Kinks are one of my favorite bands of all time because their sound is so perfect (In my opinion)!
Big Star
More of a "power pop" band, but nonetheless very talented, very underrated, and very influential. My dad introduced me to their music about eight years ago. He, my mom, and some of their friends have had some great memories with this band and now they have passed on to me. I'm only 17 years old and I can tell you that this is a real quality band right here
Check them out - they're from the 70's. Never got famous because of poor management and decisions made. Big influence on groups like REM and Placebo
When I was living in Chicago, I polished up on the history of popular music. Guitarist Chris Bell is an honorable mention for the 27 club.
I love, love, love Big Star! If people knew about them, the song "Thirteen" and "Holocaust" would be just as popular as "Back In Black" - higgsboson2142
Breaking Benjamin

Breaking Benjamin is a American post-grunge/alternative metal band formed in 1998. The bands members all changed in the time between 2010 to 2014, with the exception of Ben Burnley (Vocals). The Ex-Members included Chad Szeliga (Drums), Aaron Fink (Guitar) and Mark Klepaspi (Bass). ...read more.
I'm not sure why queen and iron maiden are even on this list. But Breaking Benjamin is my favorite band and they're very underrated. I'm not saying they should be number one but they should be higher than this.
EVERY DAMN SONG IS FANTASTIC. Seriously, I haven't heard a song from them that I didn't love. Just listen to Diary of Jane, Breath, Polyamorous, So Cold, Dear Agony, or any song from the entirety of their discography
Among the best 21 century's bands I wish I could see seether and three days grace on this list also.. To bad those bands are really underrated
QUEEN!? WHAT get out of this list queen, you are huge. Breaking Benjamin has so many songs you can actually listen to without feeling weird.
Annihilator

Annihilator is a Canadian thrash metal band founded in 1984 by vocalist, guitarist, bassist, songwriter, engineer, producer, mixer and mastering engineer Jeff Waters and former vocalist John Bates.
Better Than Metallica,No One Cares Again.And Kreator,Destruction,Sadus The Real Big Four Thrash Bands.
PSearch List