Most Underrated Rock Bands
copkiller
The Contenders: Page 3
41
Anthrax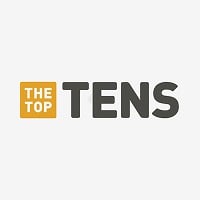 Anthrax is an American thrash metal band from New York City, formed in 1981 by guitarist Scott Ian and bassist Dan Lilker.
Anthrax is awesome. Megadeth is very over rated and if they sold near as much as Metallica then they would be the most over rated band of all time. Megadeth fans are idiots that are easily amused by a average band. Anthrax had then beat - Sabbath
Anthrax is awesome. Megadeth is over rated
Shame that metal heads mostly look at Slayer and Metallica and forget about this more talented group from the Thrash Era
Anthrax- Real Thrash
Metallica/Megadeth- Real Trash - sweetbeef
V 3 Comments
42
Camel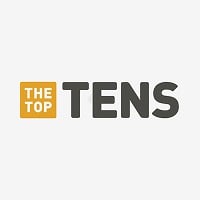 Such an amazing prog rock band. Creates a spiritual atmosphere through their music. - RalphSaad
Rajaz and stationary traveler, amazing songs equal to hotel california high hopes comfortably numb wish you were here
43
The Kinks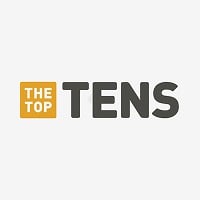 The Kinks were an English rock band formed in Muswell Hill, North London, in 1963 by brothers Dave and Ray Davies.
A very special band and one that seems to be overlooked. They were at the forefront of the British Invasion with The Beatles, The Stones and The Who, yet they seem so unique. The singer/songwriter (Ray Davies) is a great humored genius with an addicting voice. The drummer is always solid and well timed. The bass is (maybe a bit shy) soft when you want and strong when needed. Finally, the guitarist is very talented and is obvious in their more complex compositions. Just start with their first album, if you aren't into 60s Pop Rock n Roll then skip to Village Green Preservation Society (easily one of the best albums ever). You'll be hooked.
The fact that a band as great as The Kinks are so low on this list just proves how underrated they are. Despite Ray Davis being one of the best songwriters of the 60's and producing a bucket load of great songs, The Kinks had very little commercial success and recognition beyond music critics. The only songs their really remembered for are You Really Got Me and Lola, and the latter is only really known among the Rock crowd.
I feel like The Kinks were made from this list because they NEVER EVEN GOT NOMINATED FOR A GRAMMY, have been around from the early 60's to the early 90's (3 decades), have been banned from playing in the United States, and have an amazing sound that is unique! I have to say that The Kinks are one of my favorite bands of all time because their sound is so perfect (In my opinion)! - TheThomasThomas
This has to be the most underrated band.
V 8 Comments
44
Sonic Youth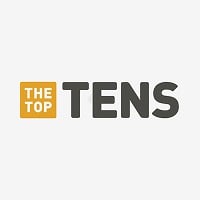 Sonic Youth was an American rock band from New York City, formed in 1981. Founding members Thurston Moore, Kim Gordon and Lee Ranaldo remained together for the entire history of the band, while Steve Shelley followed a series of short-term drummers in 1985, and rounded out the core line-up.
Sonic Youth isn't for everyone, but they are without doubt extremely underrated - papervinnie
Underrated on an underrated list, how ironic - Mowberg
So underrated that I only found out about them by scrolling through the bottom half punk top ten lists when I'm board.
So underrated they're not even on the list
45
Stone Temple Pilots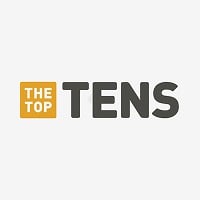 Stone Temple Pilots was formed in San Diego, CA in 1989. ...read more.
My username is dedicated to these guys! The Stone Temple Pilots totally rock! They are very underrated. Just listen to their song Plush. It's EPIC! - StoneTemplePilots87
I was scrolling past all these and wondered were they were. I really like the Stone Temple Pilots and I think they are very underrated.
everyone thinks of them and pearl jam wannabes but are really just as good. - thefrozenlemon
Beast grunge band
V 3 Comments
46
Styx
It is a shame that the world refuses to hear Styx for what they are. They would be knighted if they were British. They are the most original band ever. They would be a tough act for anyone to follow even today. It wasn't about the sex appeal of rock and roll for them, it was about the music. Better than every British band, hands down.
Everyone seems to hate this band. That's partly because, mostly, only their later, not-so-great songs got popular. Their really phenomenal songs (almost all from the 70s), like "Castle Walls", "Clair de Lune/Ballerina", "A Day" and "Boat on the River" are mostly unknown. - Raa396
They should be at he number one position suite madame blue is one of the greatest songs of all time!
Come Sail Away is a masterpiece. Mr. Roboto is a masterpiece. Lady is a masterpiece. Just about every one of their songs is a masterpiece. Styx deserves way more credit than they get. - NvGNick
V 4 Comments
47
Adema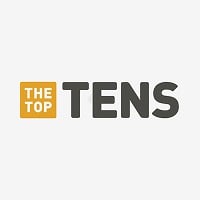 Adema is a nu metal band from Bakersfield, California. The band formed in 2000 with members lead vocalist Mark Chavez, vocalist/guitarist Tim Fluckey, guitarist Mike Ransom, bassist Dave DeRoo, and drummer Kris Kohls.
48
Tom Petty and the Heartbreakers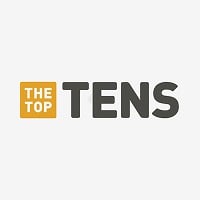 Tom Petty and the Heartbreakers are an American rock band from Gainesville, Florida. In 1976, the band's original lineup was Tom Petty as the lead singer and guitar player, Mike Campbell as the lead guitarist, Ron Blair on bass, Stan Lynch on drums, and Benmont Tench on keyboards.
Probably not deserving of the number 1 spot, but at 75? Seriously? They have several great deep cuts that are just as good as, sometimes exceeding, their hits. They have been around for almost 4 decades and are very consistent, putting out new material every few years instead of cramming so much in 1 decade then going on a huge hiatus with few new material afterwards, and while their highs aren't quite as good as the likes of Pink Floyd or other artists, their lows aren't even remotely close to being as bad. If you're not convinced, check out Tom Petty's Buried Treasure on SiriusXM. It has everything from hits, to deep cuts, to cover songs, and other artists from Tom's personal record collection, both live and studio, old and new. Good stuff.
Tom Petty and the heartbreakers are my favorite band of all time. They are so underrated because their music is unique and just classic. His music is untimely and I will listen to him until the day I die.
No disrespect to anyone on this list but these guys are total stand out. Listen to them live, they can cover anything as well as playing variations of their own classics. As the man says " just a hard working rock and roll band.
Great band. But not underrated. - BrianScott01
49
Cinderella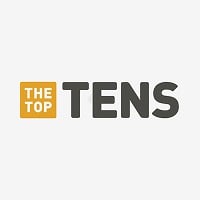 Cinderella is an American glam metal and hard rock band from the suburbs of Philadelphia, Pennsylvania. The band emerged in the mid-1980s with a series of multi-platinum albums and hit singles whose music videos received heavy MTV rotation.
Cinderella is one of the greatest bands of all-time. Tom Keifer's vocals were unique, few could emulate it. This band will always be labeled as a "hair-glam band" but in reality these guys were so versatile, playing bluesy tunes mixed with rock and a touch of western. They flat out ROCK! With songs like Bad Seamstress to Dead Man's Road to Night Songs, etc. The Heartbreak Station album really shows off Cinderella's versatility. I've seen them live twice and they are the best live band I've ever heard. Front man Tom Keifer still tours with a solo band today. He's still worth going to see if you have the chance.
This band is so underrated. I don't understand what happened, they opened important shows, they had grate music and yet they are not very known, unless you really like glam. Rock
A great band that is not to well known, deserves much more recognition. Songs like Coming Home, Don't Know What You Got, Gypsey Road, etc. Are great!
50
Blind Guardian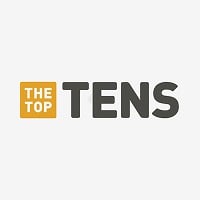 Blind Guardian is a German power metal band formed in the mid-1980s in West Germany. They are often credited as one of the seminal and most influential bands in the power metal and speed metal subgenres. Heavily influenced by Queen, they use the technique of overdubbing. They also incorporate large ...read more.
51
Def Leppard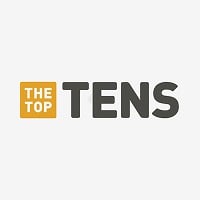 Def Leppard are an English rock band formed in 1977 in Sheffield as part of the new wave of British heavy metal movement.
Never get discussed. Great guitarists and one of the top 20 voices in rock of all time in Joe Elliot.
The Best. The sound undeniably unique.
52
Barclay James Harvest
Perhaps THE most under-rated prog rock band - at least in the UK. Much appreciated however in most of Europe, particularly in Germany, where they are revered, have played massive concerts and hold the number 3 spot for best album of all time.
Why am I having to add this immensely successful, though under-rated in their home country (the UK), band to a list that includes so many unheard-of bands? At the height of their success, they played a free concert in front of the Reichstag in West Berlin, with an estimated attendance of 250,000 people (30 August 1980). They were also the first Western rock band to play an open-air concert in pre-Glasnost East Germany, playing in Treptower Park, East Berlin on 14 July 1987 to a 170,000+ audience. In 2011 official German chart company Media Control has named BJH's Gone To Earth the third most successful chart album ever in Germany - the largest music market in Europe! Their chart is based on points given for the number of weeks spent on the official chart and the positions reached. Number one is Pink Floyd's Wish You Were Here (the new remastered edition of which recently re-entered the German album chart at No. 4), and second was German schlager singer Andrea Berg's Best Of. "
Thank goodness that the rest of Europe latched on to this insanely under-rated Lancashire prog band and took them to their hearts, otherwise they might not have created all those wonderful albums for their many devoted fans to play over and over again. I never tire of listening to their exquisite music.
In a list of underrated bands, it's ridiculous to vote for highly-rated (not just by their ardent fans) and universally recognised bands, such as Dire Straits, Queen and ELO. On the other hand, BJH are 'famous' for being criminally UNDERRATED for over 40 years in their home country, though very successful in Europe.
53
Uriah Heep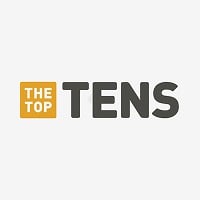 Uriah Heep are an English rock band formed in London in 1969 that was one of the top rock bands in the early 1970s. Twelve of the band's albums have made it to the UK Albums Chart (Return to Fantasy reached No. 7 in 1975). Uriah Heep's distinctive features include a massive keyboard sound, strong vocal ...read more.
Very underrated band. Love the earlier stuff. Saw them is Australia 2011 fantastic.
One of my favorite top 5 bands
Rivals any band in terms of pure musical talent. David Byron is the most underrated singer ever as well.
Most underrated band of all time, no doubt at all in my mind. Salisbury, backed by a philharmonic orchestra, is a masterpiece.
V 2 Comments
54
The Last Sleepless City
If My Chemical Romance is famous, I don't understand why this isn't.
55
System of a Down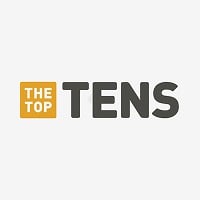 System of a Down formed in 1994 as an Armenian-American Nu Metal group from Glendale, California . The band name is sometimes shortened to System or SOAD. ...read more.
toxicity, question, chop suey, byob, sugar, aerials, spiders, hypnotize, holy mountains, radio/video, lonely day, kill rock n roll, this is the greatest rock band of all time and yet very few people appreiciate them - CaptainComedy17
How the hell did the get on the overrated list!? no one knows them - SoldierSide1224
People tend to say that they are overrated...but at least where I live nobody knows them?! - filuxx_
More likely overrated. - zxm
56
Trapt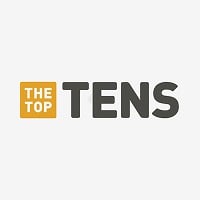 Trapt is an American rock band that formed in Los Gatos, California in 1995, best known for their 2002 single "Headstrong".
Every mid school teen that has grown in the 00s must have listened at least once to their best single song ''Headstrong''.
This band bring me back so much nice memories from the High school.They are one of the best.
57
Alter Bridge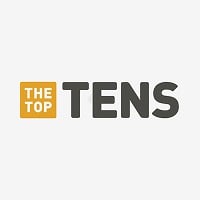 Alter Bridge is an American rock band from Orlando, Florida, formed in 2004. The band consists of lead vocalist and guitarist Myles Kennedy, lead guitarist and backing vocalist Mark Tremonti, bassist Brian Marshall, and drummer Scott Phillips.
Myles Kennedy easily has one of my favorite voices in rock in my opinion. Just listen to the intro to Calm the Fire and you'll know exactly what I'm talking about. Or just listen to the entirety of Fortress. Truly a fantastic album that really demonstrates what Mark Tremonti is capable of writing as a guitarist, supported by Myles' great use of texture on rhythm guitar.
In my opinion, the best rock band in the last 10 years, and sadly, one of the most underrated. They have so much variety and a lot of their songs are just beautiful and badass. Myles Kennedy's great voice and Mark Tremonti's awesome guitar solos worth it.
One of the most underrated rock bands with extremely good music
In my opinion there the most underrated band ever great vocalist Myles Kennedy and awesome songwriter wrote one of the most powerful lyrics ever [Watch over You] and plays with one of the best guatarists ever [Slash] and features another one of the most underrated rock bands [Halestorm] lead singer Lzzy Hale in Watch over You.
58
The Cars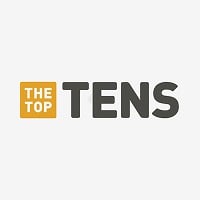 The Cars are an American rock band that emerged from the new wave scene in the late 1970s. The band originated in Boston, Massachusetts in 1976, with singer, rhythm guitarist and songwriter Ric Ocasek, singer and bassist Benjamin Orr, lead guitarist Elliot Easton, keyboardist Greg Hawkes and drummer ...read more.
One of the early pioneers of the new wave scene, even before it became mainstream in the 80's. A great live act in their times, they have been forgotten and constantly overlooked by fans, peers and critics alike though their songs have stood the test of times.
The Cars are no doubt one of the most underrated bands of all time! Although they weren't together for that many years, they created some of the best music the world will ever hear. A shame that so many hits of theirs will go unrecognized by many!
I love these guys. They are so great and so underrated. It makes me sad that Ben Orr died. He was so great, not to mention an angel. These guys have so much talent and not enough credit. My favorite songs:
1.) Hello Again
2.) Cruiser
3.) Moving in Stereo
The Cars really are one of the best bands that ever lived. They deserve more credit and recognition than they get. Cars forever!
When I think of underrated bands, The Cars is the first one to come to mind. - Knucklewood
V 5 Comments
59
Heart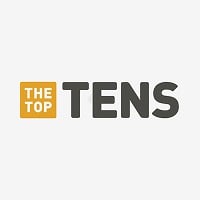 Heart is an American rock band that first found success in Canada and later in the United States and worldwide.
Looking at the ratings some bands shouldn't be in the list because everyone rates them. Some bands are down here and underrated as they are barely heard of and others are just underrated. Heart can really rock and put on a good show. People have heard of them and they get overlooked because of line up changes and being forced by the record label to accept hitmaker songs in their albums in the mid 80s. But look at what they play, it does rock and when you look at recent stuff they have done themselves without hitmakers they still rock as much as they did in the 70s. Underrated writing and performing tallent.
60
Gentle Giant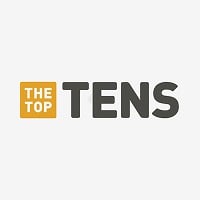 Gentle Giant were a British progressive rock band active between 1970 and 1980. The band was known for the complexity and sophistication of its music and for the varied musical skills of its members.
Underrated even on the underrated list ;-;... It's a crime
Gentle Giant at 99? They're among one of the most overlooked prog bands ever. - naFrovivuS
PSearch List
Recommended Lists
Related Lists

Most Underrated Rock Bands of the 21st Century

Top Ten Most Underrated Progressive Rock/Metal Bands

Most Underrated Christian Rock Bands

Top 10 Most Underrated Classic Rock Bands
List Stats
5,000 votes
708 listings
9 years, 226 days old

Top Remixes (45)

1. Focus
2. Galactic Cowboys
3. Deep Purple
fidelcanojr

1. Dream Theater
2. The Animals
3. The Yardbirds
naFrovivuS

1. Adema
2. Seether
3. Dry Cell
htoutlaws2012
View All 45
Posts
talk about music: deep purple
gemcloben
Error Reporting
See a factual error in these listings? Report it
here
.