Most Unique Male Voices in Modern Rock
I'm young and in this list are only singers with unique and "unmistakable" voices. I don't mention Freddy Mercury, Rob Plant and so many others because I want this list to have "MODERN" singers. If you don't know some of these singers go check them out before criticize.
The Top Ten
1
Chris Cornell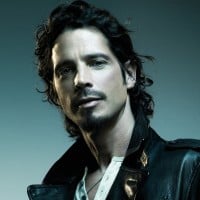 Christopher John "Chris" Cornell was an American rock musician and singer-songwriter, best known as the lead vocalist, primary songwriter and rhythm guitarist for Seattle rock band Soundgarden and as former lead vocalist and songwriter for the supergroup Audioslave. His vocal range was C2 to A5, while ...read more.
Yes! Nothing compares to Chris. He is the rock star every one will miss. Humble, loving & very passionate about his music. We love you so much Chris. Wish you are still here rocking the world.
Nothing compares to Chris. His voice is unique and amazing. Just listen to songs like Black Hole Sun, Blow up the outside, Spoon man, Cochise, Shadow on the Sun, The Day I Tried to Live, Burden In My Hand, Gasoline. Pretty Much any Soundgarden or Audioslave song can be used as an example of his greatness. Even when he does a cover he kills it. Check out his cover of Nothing Compares 2 U. This cover really allows him to demonstrate his range and shows us what a legend he was. RIP Chris
Chris Cornell and Robert Plant live on the same plane. Nobody in rock touches them.
Actually kind of sad that M. Shadows is above Cornell. What a sad joke, listen to "Beyond the Wheel" and then try and say Shadows is better or more unique.
2
Brent Smith

Brent Stephen Smith is an American singer and songwriter, best known as the lead vocalist of the band Shinedown.
He can sing grunge, pure hard rock, arena/electro music, mainstream poprock, low notes, glass breaking high notes, there's nothing he can't do. He should be #1, but at least it's Chris above him.
He sings nothing else matters better than Metallica and don't get me started on his version of simple man. If you guys want to hear what a real singer looks like just look up smith and myers on YouTube and watch some of their videos and then try saying he isn't the best.
He is an amazing singer. I love his range. Awesome vocals. Awesome performer. Great band.
What a joke that Brent is so low on the list.
3
Matt Shadows

Matthew Charles Sanders, better known by his stage name M. Shadows, is an American musician, best known as the lead vocalist, songwriter and founding member of the American metalcore/alternative metal band Avenged Sevenfold.
I think what makes then unique is when you can listen to a few seconds of the singer and you know exactly who it is, and this guy's definitely got it.
Easily the greatest singer these days! So many different voices! Simply genius!
He is an amazing singer and his voice goes perfect with the style of music they play and with all of the band members ever
Amazing vocal range. By far the best of modern rock
4
Chester Bennington

Chester Charles Bennington (March 20th, 1976 - July 20th, 2017) was an American musician, singer, songwriter and actor, best known for being the lead singer of Linkin Park. He also participated in side projects like Julien K and Dead By Sunrise. He committed suicide in 2017 after a period of depression. ...read more.
He has a beautiful otherworldly voice. It saddens me to see him at #4! He is very articulate, has a really powerful, silky voice... Wonderful screamer, so very versatile, can balance melodic and screamo like no other... Amazing voice quality, the timbre, and the amount of emotion it manages to convey, can easily move anyone to tears... There's always so much more to a singer than the no of octaves they have, they have to know how to hold a note, how to balance aggressive and vulnerable elements in their sound, and how to sound impeccable... Chester is a testament to all of that!
Simply amazing is the only way I know to describe Chester's voice. He can go from singing beautifully to screamo and it all sounds amazing enough to give you chills.
#4? Just... no! Even being #1 would be weak for his talent, hands down the greatest singer of all time (R.I.P Chester, we all do)
People might say his voice isn't anything special, but that's just because Linkin Park is very popular, and therefore people think it's mainstream and not very unique. However, just LISTEN TO CHESTER'S DAMN VOICE! It's amazing, like an angel or something. And then he screams like a demon, and it's just as amazing. His voice is just beautiful. If you want two opposites to show his range of talent... The Little Things Give You Away and Given Up.
5
Layne Staley

Layne Thomas Staley was an American musician who served as the lead singer and co-songwriter of the rock band Alice in Chains, which he founded with guitarist Jerry Cantrell in Seattle, Washington in 1987. Alice in Chains rose to international fame as part of the grunge movement of the early 1990s. ...read more.
Layne Staley completely blew my mind when I was 16. 20 years on he is still my shelter, could never get tired of his voice. Sorely missed
Listen to them bones...
Hands down greatest of all time, had more range than any rock singer ever, yes even more than Cornell. But Cornell would be second. Layne was approached 1st to lead audioslave for a reason. For some reason a lot of people listen to his voice but never really heard it. yall go hear him this time and seperate the addiction, RIP Layne
6
Aaron Lewis

Aaron Lewis is an American musician, who is the lead vocalist, rhythm guitarist, and founding member of the rock group Staind, with whom he has released seven studio albums.
Along with Shinedown he was a big part of post grunge, but after he mastered that he went and mastered country music, this guys talents can't be limited to one genre it seems
Powerful voice with incredible range. No studio help needed for this man, just his guitar and maybe a little whiskey on the side.
His vocals and lyrics top the charts! He is AWESOME!
awesome
7
Hansi Kürsch

Hansi Kürsch, born Hans Jürgen Kürsch, is the lead singer, lyricist, co-composer and bassist for German power metal band Blind Guardian . Heavily influenced by Freddie Mercury, he creates a huge choir effect by overdubbing his own voice multiple times in complex, overlapping vocal harmonies. He records ...read more.
He is one of the elite modern metal singers. The most unique thing is his tonal versatility - you won't believe this is the same singer.
He's got at least 10 different voices - harsh, soft, demonic, angelic, aggressive, funeral, playful, spiritual, melancholic, ghostly, medieval retro voice; storytelling voice, polished voice for symphonic metal and raw for thrash … All they sound amazing.
Add to this his godly range, immense power and control (even live). This is also the most beautiful, emotive and expressive voice I've ever heard. His voice gives me chills, especially 'My Last Sunrise'.

Demons And Wizards - Path Of Glory, My Last Sunrise, Heaven Denies, Fiddler On The Green, Crimson King, Love's Tragedy;

Blind Guardian - Majesty, The Bard's Song (In the forest), Sacred Mind, Thorn, Time What Is Time, The Curse Of Feanor, Otherland. - Metal_Treasure
8
Axl Rose

William Bruce Rose Jr., better known as 'Axl Rose', is an American singer born on February 6, 1962, in Lafayette, Indiana. He Is the founder and lead singer of the hard rock band Guns N' Roses. He is a celebrated but controversial figure in the world of rock.
Axl has a really wide vocal range (Spanning 5 octaves) and has a nice gritty voice.
What this guy has to be top 3 at least
Number 1!
What axl as 23rd!
9
Eddie Vedder

Eddie Vedder is an American musician, singer and songwriter best known as a member of the rock band Pearl Jam, with whom he performs lead vocals and is one of three guitarists.
It was a hard decision between Kurt Cobain, Chris Cornell and Layne Staley. I can tell all of their voices the first time they make a sound in all of their songs. So, I don't know why I picked Eddie, because they're all amazing and unique, and definitely all four of them are in my top 5 favorite vocalists. And Billy Corgan, too.
His voice is so raw and so full of emotions!
He's the best.. His voice so gentle
Is it really neccessary to explain?
10
Myles Kennedy

Myles Richard Kennedy is an American musician, singer and songwriter best known as the lead vocalist and rhythm guitarist of the rock band Alter Bridge, and as the lead vocalist in Slash's current band: Slash featuring Myles Kennedy and The Conspirators.
Yea, I must be becoming a softy in my midlife, sometimes the way he sings his songs makes me get a little choked up, know what I mean? Anybody? Definitely one of the best around.
An insanely good singer, one of the few who are better live. Look up songs by his band, Alter Bridge, and you will his incredibly unique voice and the insane amount of heart he puts into his singing. Just look up songs like Blackbird by them, listen to them live. You'll see what I mean!
Yes, Myles Kennedy blows them all always with the both power and beauty of his voice. He is only at 4% because he average punter hasn't heard of him! Love both the heavier and softer sides of his singing and Alter Bridge...the best modern band around bar none (Black Stone Cherry and Chris Robertson come a close second).
I only get to know Myles recently through his tour performance with Slash, which totally shocked me! I regret I haven't known him any earlier. What an amazing amazing vocal that's totally in his own league. His voice and technique is the best, he can sing anything effortlessly and his attitude is humble, grounded, mature! He's a kind that grows on you.
The Contenders
11
Mike Patton

Michael Allan "Mike" Patton is an American singer-songwriter, multi-instrumentalist, film composer, producer, and actor, best known as the lead singer of the alternative metal band Faith No More.
Probably the widest range in music history:
Vocal/melodic range - 6 octaves, 1/2 note (Eb1 to E7).
Sings: Alternative metal, Avant-garde metal, Experimental metal, death metal (early). - Metal_Treasure
Nothing this man can't do
12
Marc Martel
The most unique thing is that he sounds and looks just like Freddie Mercury. Check this out (copy and paste): Queen Extravaganza on American Idol - Somebody to Love (HD) - Metal_Treasure
Probably the best vocalist of the last 20 years!
Great to see the co-lead vocalist of Downhere on this list, even if just at 13. - LarkwingFlight
13
Kurt Cobain

Kurt Cobain was born February 20, 1967, in Aberdeen, Washington. In 1987, he started the grunge band Nirvana, which became one of the most successful bands ever. He was a talented yet troubled grunge performer. Kurt Cobain became a rock legend in the 1990s with his band. He committed suicide at his ...read more.
His vulnerable voice of sad and raw beauty is very impressing and stands out. It matches the bittersweet, sometimes fragile, sometimes brutal quality of his songs.
His voice is still creepy and disturbing (in a good way) 20 years after his death, many teenager of today's era, are becoming huge Cobain fans. Kurt Cobain "the last great rock star"
Before there was Kurt, no one, NO ONE, tried to sing like him.
14
Benjamin Burnley

Benjamin Jackson Burnley IV is an American musician, composer, and producer, best known as the founder and frontman of the American rock band Breaking Benjamin.
By far the most underrated vocalist ever
My sister LOVES their music. This would be her dream to meet them!
Consistent on record and in concert. Hands down
His voice is perfect.
15
Devin Townsend

Devin Garret Townsend is a Canadian musician, songwriter and record producer. He was the founder, songwriter, vocalist, and guitarist in extreme metal band Strapping Young Lad from 1994 to 2007 and has an extensive career as a solo artist.
genius
16
Adam Lambert

Adam Mitchel Lambert is an American singer, songwriter and stage actor. Since 2009, he has sold over 2.5 million albums and 5 million singles worldwide.
I thought this was rock.
Nobody in this list can outmatch his vocal skills, he is just inevitable. don't judge him by this picture lol
17
Matthew Bellamy

Matthew James "Matt" Bellamy is an English musician, singer, songwriter, multi-instrumentalist, and compose most famous for being the main vocalist in alternative rock band Muse.
I really don't understand how he isn't on this list.. Go look up Muse's live performances! His vocal range is spectacular!
He has a spectacular vocal range and was ranked in the top 10 in rolling stones' list of best rock singers ever. He ought to be on top of this list!
Matthew Bellamy has a better voice than most of the people above him on this list. His vocal range is incredible.
I chose chester but Matt has an incredibly unique voice and deserves to be much higher on this list
18
Corey Taylor

Corey Todd Taylor was born in December 8, 1973. He is an American musician, author, and actor best known as the lead singer and lyricist of the Nu-metal band Slipknot and hard rock/alternative metal band Stone Sour.
Hands down the most versatile singer on the list. He can sing the most angry throat tearing songs with Slipknot and then sing incredibly calm and sad songs like bother with Stone Sour.
Beautiful voice - wrests
Come on are you kidding me? M shadows comepletely screwed up his voice screaming the wrong way and he doesn't even sound half as good as corey taylor
The BEST
19
Tom Delonge

Thomas Matthew "Tom" DeLonge, Jr., is an American musician, singer, songwriter, record producer, entrepreneur, and film producer. He was born in Poway, California on December 13, 1975. When he was in high school at age 15, he got expelled for drinking at a basketball game. He also used to play the trumpet, ...read more.
Seriously, I can't think of anyone that sounds like him, definitely one of the most unique voices in rock.
20
Tobias Sammet

Tobias Sammet is a German metal musician, best known as the vocalist and primary songwriter of the power metal band Edguy, as well as the founder, main singer and bassist of the metal opera Avantasia.
21
Billie Joe Armstrong

Billie Joe Armstrong is an American musician, singer, songwriter and actor who is best known as the lead vocalist, primary songwriter, and guitarist of the punk rock band Green Day, which he co-founded with Mike Dirnt.
Very unique voice, easily recognizable! Overall, pretty good singer too.
I could pick his voice out anywhere. So unique and powerful
His voice is so awesome how is he not number one?!
Billie Joe is truly a God
22
Shaun Morgan

Shaun Morgan Welgemoed, known publicly as Shaun Morgan, is a South African musician and singer for the post-grunge/alternative metal band Seether.
Very underrated singer and has a super recognizable voice. When you hear Seether there's no doubt who your listening too.
23
Tim 'Ripper' Owens

Timothy S. "Ripper" Owens is an American heavy metal singer who first gained attention as the lead singer of Judas Priest, and then Iced Earth. He took the nickname "Ripper" from the Judas Priest song "The Ripper" during his time in the tribute band "British Steel". He currently performs with Beyond ...read more.
24
Adam Gontier

Adam Wade Gontier is a Canadian musician and songwriter. He is the lead singer, rhythm guitarist and main songwriter for Saint Asonia, but is best known as the former lead singer, rhythm guitarist and main songwriter of the Canadian rock band Three Days Grace.
Much better than Adam Levine when it comes to singing, also the list says Modern Rock so uh Freddie Mercury doesn't really belong here.
He can rock every emotion with his voice! Rock, smooth, high, low! Just listen to three days grace and you will understand!
This guy is incredible. I was blown away by his voice...
Best singer ever
25
Gerard Way

Gerard Arthur Way is an American singer, songwriter, musician, and comic book writer who was the lead vocalist and co-founder of the American alternative rock band My Chemical Romance from its formation in September 2001 until its split in March 2013. His debut solo album Hesitant Alien was released ...read more.
Fantastic, unique and emotive voice - there is no one out there like him, though there are many who try to emulate his style.
Name one person who sounds like Gerard. THAT'S RIGHT, NO ONE DOES!
There is no other person in the world that sounds like Gerard Way. His voice is amazing.
He is my hero with his voice and everything. That's it.
PSearch List