Most Unique Singing Voices
The Contenders: Page 10
181
Agnetha Faltskog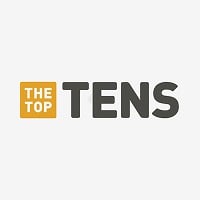 Wow, wow, wow.. Agnetha Faltskog's voice is so unique in that she can belt out ANY kind of dramatic song -powerfully, sing painfully and emotionally light with such tender fragility and then break glasses by reaching supersonic high pitched-perfect notes. One of the greatest female vocalists of all time. She should be in the top ten and this comes from a guy who loves all genres of music including classical, reggae, punk, speed garage and rock. Agnetha - We salute you!
At the risk of being named an international enemy of Sweden, I do have a bit of an issue here. Did the ladies from ABBA do enough recording on their own for their voices to be instantly recognizable? Maybe they did, I haven't followed their individual careers. I know one of them had a big hit called There's Someting Going On, but I'm not sure which one. In any case, I always enjoyed ABBA's music and both ladies are obviously very, very talented.
Agnetha's voice is distinct and powerfull. Other female artists have done covers of songs that Agnetha sang lead on and they struggled with the song. Agnetha easily sang the originals, and much better than the covers. - ekos
She should be way higher on this list! She can express her voice of happiness and sadness. Her voice is so sweet and sounds like an angel! Not only that but you're beautiful! You're one of my favourite singers!
V 3 Comments
182
Corey Taylor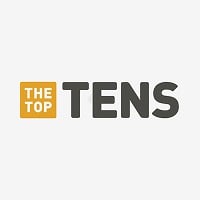 Corey Todd Taylor was born in December 8, 1973. He is an American musician, author, and actor best known as the lead singer and lyricist of the Nu-metal band Slipknot and hard rock/alternative metal band Stone Sour.
He has been through life in hell in his own childhood full of stress, alcoholism, and all of his personal troubles, and he is paying back for the hard life he was put through with nothing but his voice and guitar. He may do things that will stress his vocal cords out, but there is no doubt that his neck can endure all the obstacles it has put through. He is 39 years old, and still looks great just like his vocals. He was the one working hard to earn his salary without any help while others decided to auto-tune their voices just to cash in.
Unbelievable power and emotion

Just listen to "Me Inside" and "Psychosocial" he has an incredible melodic voice and deep growls and he has this kind of bark in some songs like "The Negative One" he has a 5 octave range for Gods sake. Plus he's Corey Taylor
How is this legend of a man only number 76? He has such a unique sound to his voice and has an incredible range, just listen to Physcosocial and then Snuff to see for yourself. His screames are jaw-dropping that he uses in Slipknot and he has a fantastic singing voice as can be heard in Stone Sour - LewisR59
Ok why the hell is this dude all the way down here?
under some terrible musicians who have no skill?
V 4 Comments
183
Chris Martin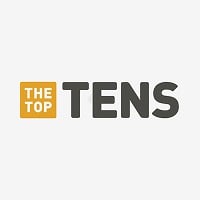 His voice is orgasmic! It is unique and is the only voice that can remind me of past events, like Chris' does. He deserves to be in the top ten, maybe some people confuse this list to be: "Top Ten Popular Singers. " - Unknown16
It is always so easy to identify the unique and obvious talent of Chris Martin. His amazing, haunting lyrics, huge chords and wonderful voice make Chris a rare and unique talent in his own right.
Chris Martin is a genius, his voice is wonderful and his music is the best of the BEST! Coldplay rules the world!
what
V 4 Comments
184
Mike Patton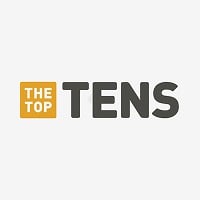 Michael Allan "Mike" Patton is an American singer-songwriter, multi-instrumentalist, film composer, producer, and actor, best known as the lead singer of the alternative metal band Faith No More.
Clearly most of this board is uneducated and used to traditional singers. Mike Patton of Faith No More and Mr. Bungle should be way up on the list, not just for vocal ability but his influence on rap metal that predated Rage Against the Machine and Limp Bizkit. He even sang Italian opera without a microphone with a full band. Most singers can't even hold a candle to him. And his discography of side projects could put most artists to shame. Look him up, you'll be amazed what this man is capable of.
Anybody who knows this person would assume this vocalist both evolutionary and revolutionary. None of the high numbered vocalist can close to Mike Patton's experimental vocals.
Mike Patton is one of the most versatile and amazing singers in all modern music. He not only has a 6.0 vocal range, which is the highest vocal range recorded out of ALL mainstream music, but his vocal styles have touched on everything from rapping to screaming, falsetto to growling. He can sing you to sleep just as easily as he can scare you to death. He has shared stages with the likes of Metallica and Guns n roses. He is easily one of the most unique singers to appear on this list.
This list is rigged Mike Patton has a very unique voice one of the most unique voices in Rock he also has the highest singing octave in music he can rap,sing,scream,skat,sing fast,sing very peacefully,and he can even sing in different languages highly underrated singer
V 8 Comments
185
Till Lindeman
He can kill you with his voice...

Or he can lull you to sleep..
The only voice, besides Freddie Mercury, that made me stop when I first head it a go "WOAH". I knew I was in for something special.
Downright unique along with Serj Tankian of System of a Down. Powerful voice at the same time quite flexible. This guy is just awesome.
The best.
V 2 Comments
186
Paul Stanley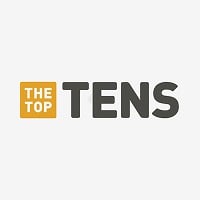 Stanley Bert Eisen, known professionally by his stage name Paul Stanley, is an American musician, singer, songwriter and painter best known for being the rhythm guitarist and co-lead singer of the rock band Kiss.
Paul has definitely lost his voice today but he was a great singer in the prime of his career. I would love to hear the other 189 singers ahead of Paul attempt to sing the KISS songs "I Was Made For Lovin You", "Detroit Rock City", "Love Gun" and "Heaven's On Fire". Paul Stanley has the most unique voice of all the singers on this list and KISS IS THE HOTTEST BAND IN THE WORLD!
Well, the guy learned to sing better the longer his career ran. Played in the Phantom of the opera. No one sounds like him and he sounds like no one else.
The best singer in KISS.
His voice is instantly recognisable, I wouldn't say that he would be number one on the list but he should be at least top 10 or top 15.
187
Junsu
The member of JYJ and main vocal of TVXQ has a unique and wonderful voice, which distinct him with other singer. He sings with great facial expression and high tones. There is no other than Xia-Junsu
He sings from his heart, he has beautiful ' best and unique voice.
His unique and beautiful voice is known as " Treasure of Asia". He should be banned from cover other singers songs. (jk) Cause every songs that he sang will automatically become his own unique songs. The man who sing with his soul. The man who is born to sing. Xiah Junsu
V 2 Comments
188
Jim Morrison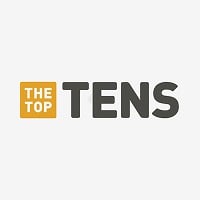 James Douglas "Jim" Morrison was an American singer, songwriter, and poet best remembered as the lead singer of the Doors.
He had the most unique voice I have EVER heard!
He was a beautiful singer and a WONDERFUL poet!
I LOVE THE DOORS!
We will love you forever, you're still alive in our hearts.
HE IS THE BEST EVER WHY RANKED SO FAR
Top ten at least!
189
Andy Biersack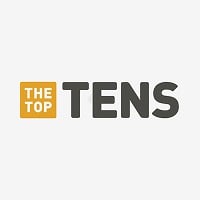 Oh come on he shouldn't be this far down. His voice may not be the best, or all that perfect, but it's a lot better and better to just listen to than some of these other people. - Papergirl
Come on he shouldn't be this far down
He shouldn't be this far down! Tsk
The scrolling it took to get to number 210...
His voice is very unique and you can easily tell it is Andy. Really though, he may not look like he would but he has a deep voice that is distinct in its sound.
V 2 Comments
190 Sakurai Atsushi (BUCK-TICK)
191
Jay Sean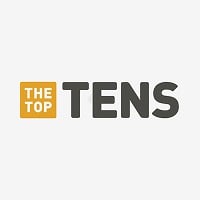 Jay Sean is a British singer and songwriter. He debuted in the UK's Asian Underground scene as a member of the Rishi Rich Project with "Dance with You", which reached No.
Man his voice is incredible and so flawless,jay has a unique voice people...war,down,mars,where you are listen to these songs and you'll know :')
192
Bonnie Tyler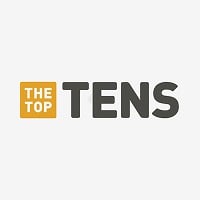 Bonnie Tyler is a Welsh singer. She is known for her distinctive husky voice, resulting from an operation to remove vocal nodules in the mid-1970s.
YOu only need to hear the first few seconds of a Bonnie song, and you know its her. Those big, incrediably raspy vocals make her truly unique, you just cant help but fall in love!
Of course Bonnie Tyler! She should be way up the top, her voice is definitely the most distinctive!
You've had a total eclipse of the brain if you don't vote for her!
193
Bono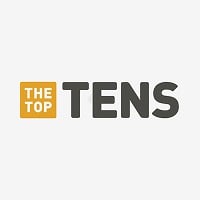 Paul David Hewson, known by his stage name Bono, is an Irish singer-songwriter, musician, venture capitalist, businessman, and philanthropist. His original nickname was Bono Vox which means "big voice".
Should be in the top 20 at the very least. One of the most recognizable and imitated singers of all time.
What a joke. The most recognizable singer by voice in the world, and still making great new music after 40+ years!
Instantly recognisable voice for all the right reasons. Unique. Should be higher on the list - Jiorl
Rich powerful, instantly recognisable
194 S. P. Balasubramaniam
195
Tiny Tim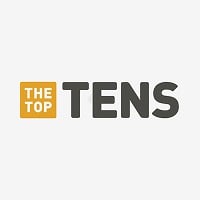 Herbert Buckingham Khaury, known professionally as Tiny Tim, was an American singer, most of the time ukulele player, and musical archivist.
What a strange and unusual voice!... I somewhat like it though.
So low, Tiny Tim has one of the most unique voices of all time!
His voice is strange but I like it;-)
Why is he not higher up on the list!? His voice makes me so happy! :D
V 1 Comment
196
Nick Carter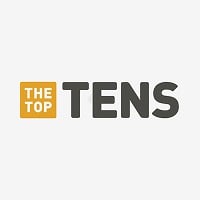 Nickolas Gene "Nick" Carter is an American singer. He is best known as a member of the pop group the Backstreet Boys.
His Voice Is a Revolution in the music industry, no singer ever could sing and control his voice like him except Justin Timberlake, but nick is way better, all what nick needs is more Fame and Appreciation from people, beside Nick's incredible talent and awesome music, Nick Is Fine as heaven, and all Backstreet Boys fans know this, And I'm not a Girl, I'm a 15 year old Guy, and really like his personality and music and respect him other than any other artist. - darknessmaster909
Purest voice I've ever seen, he can make his voice very thin and smooth which suits his cool character, if he just became as successful as today's artists, his voice would be a revolution in music industry - darknessmaster909
Hottest ever singer way better than timberlake
Nick's got a powerful voice and an unique sound. (But I hate Justin's voice).
197
Mohammad Rafi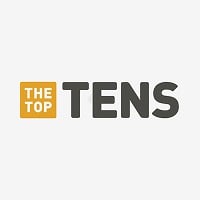 Mohammed Rafi was an Indian playback singer and one of the most popular singers of the Hindi film industry.
V 1 Comment
198
Mikael Akerfeldt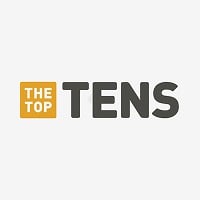 Lars Mikael Åkerfeldt is a Swedish musician, prominently known as the lead vocalist, guitarist, and primary songwriter of progressive death metal band Opeth, as well as being the former vocalist of death metal supergroup Bloodbath for three albums up until 2012. ...read more.
He can sing death metal and sing like an angel in just less than a second
199
Mohsen Namjoo
Mohsen Namjoo, is an Iranian musician, singer-songwriter. He was born in 1976 in Torbat-e Jam, a small town in northeastern Iran. His unique style of music is influenced by Blues and Rock as well as Iranian folk music.
V 1 Comment
200
Billie Holiday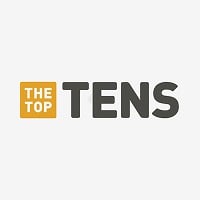 Eleanora Fagan, professionally known as Billie Holiday, was an American jazz musician and singer-songwriter with a career spanning nearly thirty years.
With her unique silky // husky voice she was simply amazing, the way she sang the Blues was almost otherworldly
PSearch List
Recommended Lists
Related Lists

Least Unique Singing Voices
Most Beautful Singing Voices
Most Recognizable Singing Voices Ever

Disney Princesses With the Best Singing Voices
List Stats
183,000 votes
1,014 listings
11 years, 200 days old

Top Remixes (137)

1. Shirley Bassey
2. Louis Armstrong
3. Yma Sumak
theOpinionatedOne

1. Chester Bennington
2. Amy Lee
3. M. Shadows
lukestheman4

1. Yesung
2. Kyuhyun
3. Ryeowook
cloud3424
View All 137
Posts
Error Reporting
See a factual error in these listings? Report it
here
.