Most Unique Singing Voices
The Contenders: Page 3
41
Neil Young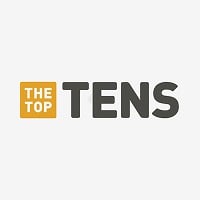 Neil Percival Young is a Canadian singer-songwriter and musician, producer, director and screenwriter.
This list is a joke Neil has to be higher, one of the most beautiful and unique voices I've ever heard. He should be first on this list
As far as being unique, Neil is definitely top ten. I can name several people that sound like almost everyone who is ahead of him on this list. I can't think of one person that sounds like Neil Young.
Ya what's up with this?!? Neil Young is the most unique and amazing voice on planet Earth. Period. No wait, maybe Josh Groban is the most amazing, but he is by far the most unique. Even though Jimmy Fallon can do an incredible imitation.
His vocals are the clearest I've ever heard, you never need to read the lryics with a neil young song - RecklessGreed
V 1 Comment
42
Trent Reznor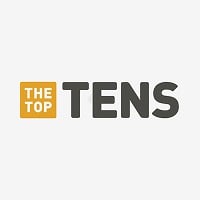 Michael Trent Reznor, known professionally as Trent Reznor, is an American singer-songwriter, record producer, and film score composer. He is known for his intense music videos.
woo
43
Gerard Way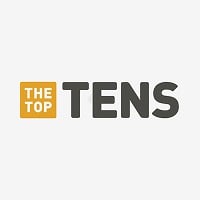 Gerard Arthur Way is an American singer, songwriter, musician, and comic book writer who was the lead vocalist and co-founder of the American alternative rock band My Chemical Romance from its formation in September 2001 until its split in March 2013. His debut solo album Hesitant Alien was released ...read more.
This is insulting Gee should be right at the top! Come on guys! His voice is just so amazing words can't describe how much I love his voice. It's so pure and I could listen to it wherever, whenever and forever. He has such a recognizable voice and I could pick it out even if he was just humming in the background, this man is truly amazing and bonus sexy too!
Proud Member Of the MCRmy
First thing, why is Gee only at 35!?! His voice is amazing. I could literally listen to it all day, everyday. I could pick his voice from anywhere, no matter what. He has the most recognizable voice I have ever heard. Gerard Way is absolutely phenomenal. He should be in at least top 10. My Chemical Romance is my favourite band of all time, and always will be.
ONLY 35!?!? Nowadays you can't pick out who is who out of all of these new rock bands. I've always been able to pick out Gerard's voice! Now, My Chemical Romance is my favorite band but it is because of this fact. Gerard's voice is phenomenal and he should be in at least the top 15, but what do I know?
I don't understand how he's at 45. His voice is so expressive and unique. This isn't the poll for the smoothest voice- this is for the most unique ones, and Gerard deserves to be up there.
V 61 Comments
44
Jonathan Davis (KoRn)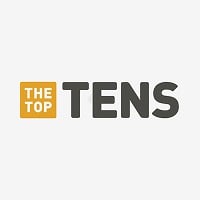 Jonathan Howsmon Davis, also known as JD and JDevil, is an American musician best known as the leading vocalist and frontman of the nu metal band Korn.
For years I have loved Anthony Kiedis more than any other singer in the world. Next, it was Zack de la Rocha. It then went to Maynard James Keenan. It has finally been between Serj Tankian and Jonathan Davis. Anthony and Serj definitely have unique voices, whereas Zack's and Maynard's, although still very talented, aren't as unique to fit the bill. Serj's voice has this beauty to it. Jonathan's has the same beauty element, however it also has much more. His voice, I feel, can match almost anyone elses in history. His voice on the lesser known tracks had this melodic essence to it that set it apart and made it glorious. Then there are the tracks where he screams and growls. There have been other screamers, there have been other growlers, but none, EVER, have had the complexity and texture to Jonathan's. Twist? No one matches it. Freak On A Leash's breakdown? Few can match it. And so far no one has incorporated his screaming style into their own music. The continuous, "mainstream" ...more
What! There ain't nobody who has a more trademark voice. No other singer can I differentiate from all others. You can't describe it other than a voice that can go from a death growl to a rap to a sing to this strange but awesome half rap. He is number 1 followed by Serj Tankian then Matt Shadows then Maynard James Keenan then Corey from Slipknot then Chester from Linkin Park
This man performs a variety of techniques seemingly effortlessly, and at times doesn't even sound human (there was a reason he was chosen to be the singing voice of Lestat- the only good thing about that film). He has one of the largest range of octaves I've ever heard in a male. He has totally revolutionized scat, death screams, and clean vocal techniques. His technique is only eclipsed by the range of emotional responses he evokes in his listeners.
Just listen Freak On A Lesh - Disturbedpotato
V 11 Comments
45
Ronnie James Dio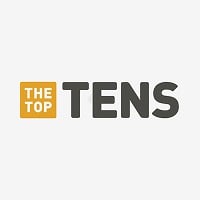 Ronnie James Dio (born Ronald James Padavona; July 10, 1942 – May 16, 2010) was an American heavy metal singer, songwriter and musician. He fronted and/or founded numerous groups including Elf, Rainbow, Black Sabbath, Dio and Heaven & Hell. He is credited with popularizing the "metal horns" hand gesture ...read more.
How is he not even on the first page? This man brought a new era of voice quality in music and you shun him for his genre choice? This is a list of the most UNIQUE voices. Listen to Holy Diver, Rainbow in the Dark, Don't Talk to Strangers, and Rock n Roll Children, and tell me that voice is not only the best to ever conquer metal, but one the most unique to ever hit the face of the earth. RIP RJD
He should be at least top 5, one of the most unique voices to ever grace this earth. Honestly what the hell is wrong with these people on this list, most people compared to him sound like crap, plain and simple
Only if more of the voters had heard his songs, he'd be among the top. I have listened to all the rest in top 10 (similar to pretty much everyone). But I just skipped it to come and find Dio.
One of the most unique voices ever - Disturbedpotato
V 6 Comments
46
Pink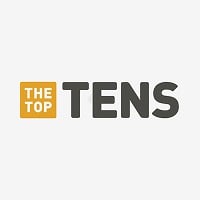 Alecia Beth Moore known professionally as P!NK, is an American singer, songwriter, dancer and actress.
Her voice is raspy.. With a hint of attitude and I don't really care when she sings up tempo songs.. When she gets soulful with the rasp and a beautiful ranges.. It's sad she is way down here at 75 people she has one hell of a voice.. And if you can't recognize her from two words.. You've got some major problems
Has a deep smoky something to it, that's catchy and true at the same time. She all time trumps Swift come on guys. She may not be all that popular anymore but she is pretty good, better than others I can say. - Papergirl
Okay Pink should be in the top ten.
Because a lot of people have tried to sing like her, but let's face it there is only one Pink.
She is one of my least favorite singers, but I'll admit that you can instantly recognize one of her songs.
V 4 Comments
47
Eminem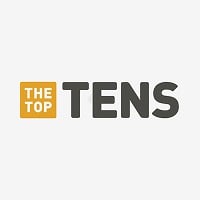 Eminem, born Marshall Bruce Mathers III, is an American rapper, actor and music producer born on October 17, 1972 in St. Joseph, Missouri. Eminem has sold over 300 million records making him the bestselling hip-hop artist of all time. In addition to his solo career, he is a member of D12 and (with Royce ...read more.
He is amazingly amazing and he does know how to sing I will forever be able to tell his voice apart from anyone elses! THE ARTIST OF FOREVER IN MY EYES (:
He can make his voice go high when he's being funny and low when he is being serious - EGreen
He's one of the fastest rappers I've ever heard and you can clearly understand him. I normally don't like rap, but Eminem's music is really good.
Why Eminem is in top 10? he has great voice even while rapping fast his voice is so smooth.He has great ability to make his voice high while rapping,
amazing storytelling,lyrics.
V 12 Comments
48
Elton John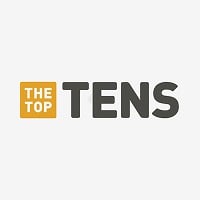 One of the greatest voices to ever grace the Earth. From mainstream hits like Something About The Way You Look Tonight to resonating songs like the Lion King's Can You Feel The Love Tonight all the way to the eerie yet souful Candle In The Wind, Elton deserves a much higher rank on this list! - kapikapi
One of the true greats with a variety of vocal talent across a range of his songs. Well done Elton
49
Lady Gaga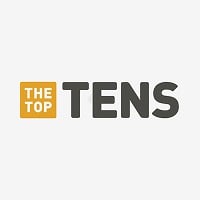 Stefani Joanne Angelina Germanotta, known professionally as Lady Gaga, is an American singer, songwriter, and actress. She is the first female artist to ever since Cher to get nominated by the Grammys and Emmys . In 2013, during her era on Artpop, she was chosen to perform in a concert from iTunes . ...read more.
Lady gaga has a very strong voice that is capable of doing many things. I would at least expect her to be in the top5. She has really changed the meaning of music and has evolved it to something stronger. Like art. I love you gaga! Monster for life
Lady gaga has a unique style in music that's nobody make it from before and lady gaga have a lot of fan that's support her I wish the luck for her
She Has A Monumental Voice And She Should Not Be At Number 55. VOTE FOR HER!
She is a unique piece.i love her a lot.#poker face is the best. - sydneysky
V 2 Comments
50
David Archuleta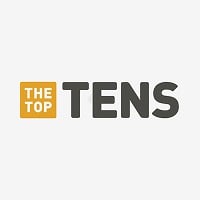 David James Archuleta is an American singer-songwriter, musician, and actor. At ten years old, he won the children's division of the Utah Talent Competition leading to other television singing appearances.
Not enough people know his voice for him to be this high. I haven't seen Mick Jagger, Tom Petty, Bob Seger, John Fogerty, or Rod Stewart yet, all of whom, along with many others, have a much more recognizable voice than Archuleta? Is that his name? I don't even recognize his name, much less his voice.
No one sounds like David, his voice is unique and amazing. Listen to his Live Performances, be careful you just may turn into a fangirl/guy unwillingly and there's no turning back.
The strongest voice is not always the most unique one. So, I definitely think that all the singers that are above David in that list have stronger voices than him, but his voice is without a doupt the most unique.
51
James Blunt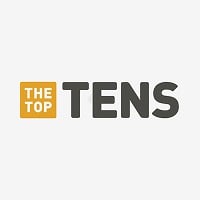 Clearly the most unique voice ever.
I don't understand why he isn't up with the most unique people. He obviously has an incpredible voice that should be more listend to. If you listen to more than just "You're Beautiful", then you should know what I'm talking about. Now matter what song he sings, the very second you hear the first word of the song, you know that it is him, and that it is unique.
V 1 Comment
52
Kyuhyun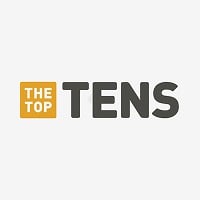 Cho Kyu-hyun (born February 3, 1988) is a South Korean singer and actor. He is a member of the South Korean boy band Super Junior, its sub-groups, Super Junior-M and Super Junior-K.R.Y., and a former member of the South Korean ballad group S.M. The Ballad. He is one of the first four Korean artists ...read more.
I'm really sure that he is the best
This is the third time I've seen him on the list. Or maybe it was just some other people with stupid Asian names.
Kyuhyun have an amazing voice
I love a million pieces in his songs and at gwanghwamun
V 13 Comments
53
Hansi Kürsch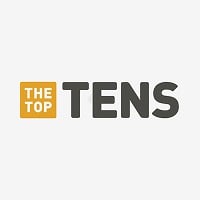 Hansi Kürsch, born Hans Jürgen Kürsch, is the lead singer, lyricist, co-composer and bassist for German power metal band Blind Guardian . Heavily influenced by Freddie Mercury, he creates a huge choir effect by overdubbing his own voice multiple times in complex, overlapping vocal harmonies. He records ...read more.
54
James Hetfield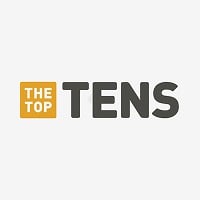 James Alan Hetfield was born on August 3, 1963. He is an American musician, singer and songwriter known for being the co-founder, lead vocalist, rhythm guitarist and main songwriter for the American heavy metal band Metallica.
You don't even need music and you can know it's the mighty table himself, all you have to do is hear a "YEAH". For me the way that makes him unique is his style for example "deep down inside I feel the scream-AH"
The best simply for his rasp and power he processed in his heyday of singing and very few can duplicate it. Even in 2016 he has picked his singing back to a higher level that reminds me of his prime vocal years in the load era (1996).
WHAT! How is he down hear? You people are crasy this man is moses in metal form
No one can replicate the agonizing, desprate screams from songs like ride the lightning
V 6 Comments
55
Kate Bush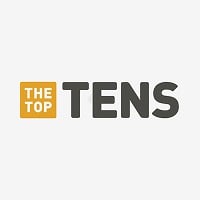 She has the most unique sounding voice that I've ever heard, and it took me a little while to get used to, but now I love it. She has such a strange sound for a soprano, and not everyone will automatically love her voice. It took some time to grow on me, but her voice is completely original. Listen to Wuthering Heights because her voice is absolutely hauntingly beautiful in a way. I would have expected Kate Bush to at least be in the top 10.
I don't understand why she isn't higher up on the list. She has one of the most unique voices I have ever heard in my life. I can't get enough of it, she is my musical goddess.
Very unique and beautiful voice, varies from high-pitched (on the verge of being childish) to low-pitched (and very mature). Her voice has a nearly inhuman range, which is combined with smooth rock music.
Kate is one of the most distinctive voices. It's incredibly versatile, rich and emotive voice that has a dark, weighty timbre. - Ben15
V 4 Comments
56
Siwon
I like his voice is amazing and clear
Oppa is number 1
Siwon is here?
Siwon oppa
V 4 Comments
57
Jessie J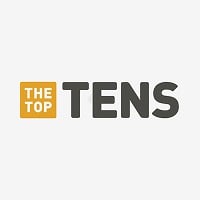 Jessica Ellen Cornish, better known by her stage name Jessie J, is an English singer and songwriter. Born and raised in London, she began her career on stage, aged 11, with a role in the West End musical Whistle Down the Wind.
Neither one of these comments has anything to do with the category. Frankly, I wouldn't know he voice if I heard it.
Fantastic voice better than Madonna and Britney combined
Just like any pop singer not unique at all
She just sounds awesome, she should be in the top 10
58
Conor Oberst
Good singer? Arguable. Most unique? Unquestionable. He may be genius, but he kind of sounds like a lamb. - hairloop27
59
Dido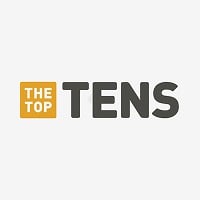 Dido Florian Cloud de Bounevialle O'Malley Armstrong, known as Dido, is a British singer and songwriter.
She's got the most unique voice! By the way she writes all her lyrics, she plays piano, guitar, recorder, violin, drums, etc. She also programs and records her songs. That's what makes a musician. - drdina
Love her! One criticism, though. It's great that she writes her own songs and plays instruments, and usually I would give her great props for that myself. However, that has nothing to do with whether her voice is unique or not. Stick to the category.
Just listen Stan
60 Alison Goldfrapp
PSearch List
Recommended Lists
Related Lists

Most Unique and Memorable Singing Voices

Least Unique Singing Voices
Most Recognizable Singing Voices Ever

Disney Princesses With the Best Singing Voices
List StatsUpdated 20 Aug 2017
146,000 votes
1,000 listings
11 years, 46 days old

Top Remixes (133)

1. Shirley Bassey
2. Louis Armstrong
3. Yma Sumak
theOpinionatedOne

1. Chester Bennington
2. Amy Lee
3. M. Shadows
lukestheman4

1. Yesung
2. Kyuhyun
3. Ryeowook
cloud3424
View All 133
Posts
Error Reporting
See a factual error in these listings? Report it
here
.