Most Unique Singing Voices
The Contenders: Page 4
61
James Blunt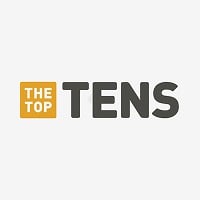 Clearly the most unique voice ever.
I don't understand why he isn't up with the most unique people. He obviously has an incpredible voice that should be more listend to. If you listen to more than just "You're Beautiful", then you should know what I'm talking about. Now matter what song he sings, the very second you hear the first word of the song, you know that it is him, and that it is unique.
V 1 Comment
62
Tim McIlrath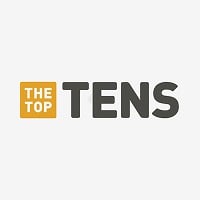 Timothy James "Tim" McIlrath is an American punk rock musician. He is the lead singer, rhythm guitarist, songwriter and co-founder of the American punk rock band Rise Against.
I understand this its hard to compare a rock artists voice to someone who sings graceful songs voice. However, the way Tim put meaning and soul into his voice while still keeping the punk/ alternative rock element is truly amazing. Often at a Rise Against show its his voice that gets the crowd so involved in each song and the entire show rather than the instruments.
Tim's voice isn't "pretty" by any stretch of the imagination, but he sings with such passion that you get caught up more in the music than his voice in particular. That's what makes his voice so unique and inspiring.
His raspy and beautiful voice makes Rise Against fans love every song. - theunmuted
Tim
V 2 Comments
63
Kyuhyun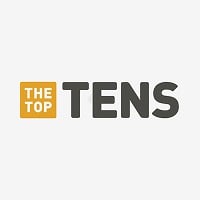 Cho Kyu-hyun (born February 3, 1988) is a South Korean singer and actor. He is a member of the South Korean boy band Super Junior, its sub-groups, Super Junior-M and Super Junior-K.R.Y., and a former member of the South Korean ballad group S.M. The Ballad. He is one of the first four Korean artists ...read more.
I'm really sure that he is the best
This is the third time I've seen him on the list. Or maybe it was just some other people with stupid Asian names.
Kyuhyun have an amazing voice
I love a million pieces in his songs and at gwanghwamun
V 13 Comments
64
James Hetfield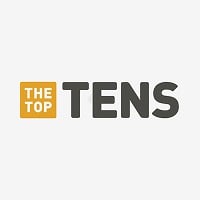 James Alan Hetfield was born on August 3, 1963. He is an American musician, singer and songwriter known for being the co-founder, lead vocalist, rhythm guitarist and main songwriter for the American heavy metal band Metallica.
You don't even need music and you can know it's the mighty table himself, all you have to do is hear a "YEAH". For me the way that makes him unique is his style for example "deep down inside I feel the scream-AH"
The best simply for his rasp and power he processed in his heyday of singing and very few can duplicate it. Even in 2016 he has picked his singing back to a higher level that reminds me of his prime vocal years in the load era (1996).
WHAT! How is he down hear? You people are crasy this man is moses in metal form
No one can replicate the agonizing, desprate screams from songs like ride the lightning
V 6 Comments
65
Kim Jonghyun
His voice really is unique. It LEGITIMATELY stands out like no other.. Whether he's collaborating w/other artists or just singing in his band SHINee, no matter, his voice just beautifully stands out.. You can try to ignore it but his voice is JUST too different compared to any
His voice is totally unique. I love him so much!
Jonghyun's voice is so unique, so sweet, smooth as honey with the capacity to sing in many different styles! Bling Bling Jonghyun, hwaiting! X
I love all of Kim Jaejoong especially his voice.
V 8 Comments
66
David Draiman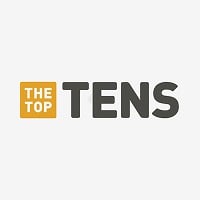 David Michael Draiman is an American songwriter and the vocalist for the band Disturbed as well as for the band Device.
This guy is a legend, his voice is not only unique but has a vast range as he can go from fast pace songs to growls, to slow. David IS KING!
Best Metal Voice of all time, extremely dark and powerful.
Just listen "Oh wah ah ah ah" - Disturbedpotato
He deserves at least #10
V 1 Comment
67
Jessie J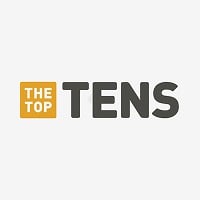 Jessica Ellen Cornish, better known by her stage name Jessie J, is an English singer and songwriter. Born and raised in London, she began her career on stage, aged 11, with a role in the West End musical Whistle Down the Wind.
Neither one of these comments has anything to do with the category. Frankly, I wouldn't know he voice if I heard it.
Fantastic voice better than Madonna and Britney combined
Just like any pop singer not unique at all
She just sounds awesome, she should be in the top 10
68
Siwon
I like his voice is amazing and clear
Oppa is number 1
Siwon is here?
Siwon oppa
V 4 Comments
69
Dido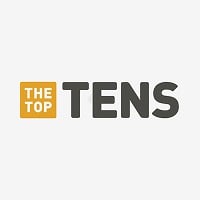 Dido Florian Cloud de Bounevialle O'Malley Armstrong, known as Dido, is a British singer and songwriter.
She's got the most unique voice! By the way she writes all her lyrics, she plays piano, guitar, recorder, violin, drums, etc. She also programs and records her songs. That's what makes a musician. - drdina
Love her! One criticism, though. It's great that she writes her own songs and plays instruments, and usually I would give her great props for that myself. However, that has nothing to do with whether her voice is unique or not. Stick to the category.
Just listen Stan
70
Kim Jaejoong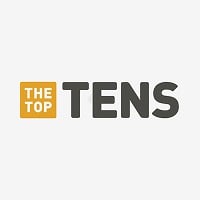 Kim Jae-joong, also known mononymously as Jaejoong, is a South Korean singer, songwriter, actor, director and designer. He is best known as a member of the Korean pop group JYJ, and was one of the original members of boy band TVXQ.
His voice is wonderful, amazing and easily distinguished.
His voice covers a wide range, even doing a cover of "I Have Nothing" by Whitney Houston with his band mates, no doubt a challenging song to sing.
Furthermore, he was initially tone deaf and had to work really really hard for his voice to become what it is today.
You can distinguish jaejoong's voice easily, because his voice is so unique.
You can feel different emotions when you listen to his music. He is definitely a great artist.
He has the most angelic, unique husky voice I've ever heard. Not only that, Kim Jaejoong was able to deliver the emotions very well effortlessly, unlike other singers. It's a very RARE voice and once you've heard it, you'll be smitten day and night.
Kim jaejoong is best singer
V 432 Comments
71
Conor Oberst
Good singer? Arguable. Most unique? Unquestionable. He may be genius, but he kind of sounds like a lamb. - hairloop27
72
Lana Del Rey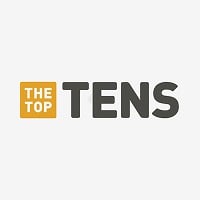 Lana Del Rey is a California based singer, songwriter, and model who currently resides in Malibu, California. She was born under the name Elizabeth Woolridge Grant to entrepreneur Robert England Jr. and Patricia Ann Hill in rural Lake Placid, New York on June 21, 1985. She has two siblings, Chuck and ...read more.
Lana's voice is so different and unique. It's intriguing I guess you could say. I first heard her song Born to Die and I was like woah, who is that? Now I'm hooked on her music. When I think of unique singers, Lana Del Ray is the first person to pop into my head. Her voice is so amazing.
Lana not even listed? When I think of unique and different singers Lana comes to mind. She has such an effortless and sultry voice. Not only does she sing wonders she writes her own very personal and unique songs. I love Lana Del Rey!
Lana's voice carves deeply into your life and once it grabs you, it will not let you go. From her lips comes a timeless mix of desperation, hope, love and the hardships of reality all at once in deep melodic hymn.
Lana Del Rey sounds like a god
V 10 Comments
73
Heechul
Heechul is always judged by Koreans that he doesn't have a good voice. But in fact, he has a really unique voice.
He makes covers of other artists of Korea and he does it perfect.
In super junior (you know they have 13 members) they don't give him long parts so some people cannot understand that he is brilliant. But you should listen his solo too.
He has unique fashion sense, unique personality... And he definitely has a unique voice.
Maybe he doesn't have a nice voice and a good skill in singing, but his voice not the same with anything, and when you listen he sings a ballad, pop soul, if you are sad at this time when you listen his voice, you will sad more
I love heechul very very much he is oppa and he is the best
Kim Heechul is not the best, but he is the unique one
V 5 Comments
74
Aretha Franklin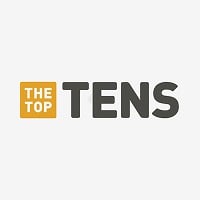 Aretha Louise Franklin (born March 25, 1942) is an American singer–songwriter and musician. Franklin began her career singing gospel at her father, minister C. L.
Are you people on drugs? This woman is the ' Queen of Soul.

Stop watching music videos and go put on some vinyl and listen to real music.
75
Anne Lennox
It's Annie Lennox. She should be in the Top 5!
, who is picking this list. You clearly haven't gone far enough back in musical history and can't tell between a "performer" and a singer.
76 Lykke Li
77
Craig Owens
I am a music fanatic and I don't even recognize half the names on this list. How would I know their voices? I realize I am American and a lot of these singers are foreign, but that actually helps prove my point. I think being world famous is part of having a recognizable voice.
78
Yma Sumak
More unique than anyone else I've seen in this list so far. Peruvian, with a voice that spans five octaves, imitates animal sounds, goes from operatic to Andean. Most of these singers are commercial Top 40 types. You don't need to be unique to make it commercially, come on people.
The best voice spread on 5 octaves I've ever heard.
79
Gackt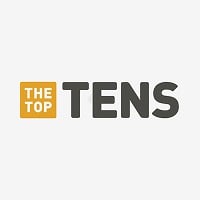 Are you kidding me?!?! This. List. Stinks. Almost none on this list have "unique" voices! I love Gackt and his voice really is unique! Go Gackt!
No matter if he's singing the lowest or highest notes, you'll always know it's him.
80
Han Geng
HanGeng is really one of the unique voices. & amazing voice.
HanGeng is very definitely have the most unique singing voice. He went from singing the earth song to sing and Dancing Machine, He put so much emotion into his music which also makes his voice so unique and special.
HanGeng is good definitely have the good unique singing voice. And Dancing Machine, Thriller... Was so unique... He put so much emotion into his music which also makes his voice so unique and special.
He is so good.
V 93 Comments
PSearch List
Recommended Lists
Related Lists

Most Unique and Memorable Singing Voices

Least Unique Singing Voices

Most Beautful Singing Voices

Most Recognizable Singing Voices Ever
List StatsUpdated 27 May 2017
133,000 votes
987 listings
10 years, 326 days old

Top Remixes (132)

1. Shirley Bassey
2. Louis Armstrong
3. Yma Sumak
theOpinionatedOne

1. Chester Bennington
2. Amy Lee
3. M. Shadows
lukestheman4

1. Yesung
2. Kyuhyun
3. Ryeowook
cloud3424
View All 132
Posts
Error Reporting
See a factual error in these listings? Report it
here
.