Top Ten Most Unique Sodas
The Top Ten
1
Dr Pepper
all 23 flavors combined into the most unique drink in all of mankind - bruinsfan
DR. PEPPER IS ALL WAYS GOING TO WIN DUHH IT GOT 23 FLAVORS - moin
Made in 1885, before Coke and Pepsi, this is the most unique drink ever made. - drpeppersnapple
First time I tasted it, for some reason it reminded me of pepper. - Mcgillacuddy
2
Crush
Sharper and better than rivals like Fanta and Tropicana Twister and Sunkist. - drpeppersnapple
3
Faygo Rock N' Rye
Faygo moon mist is amazing I seriously recommend it. You can't find it at a lot places, but it is at sheetz.
4
Vanilla Coke
cherry coke is more unique but vanilla coke is the next... I wish they still did it here in england:(
OMG I LOVED THIS BUT THEY HAVE STOPPED DOING IT IN ENGLAND :(
Coke for the win!
5
Sprite
I love sprite it should be like 5 or something whoever put sprite, thank you
Sprite is good
So refreshing. my favourite soda is Pepsi but Pepsi isint very unique. So I chose Sprite
6
Fanta
Fanta is tasty and the best I have ever had
7 Vernors
8
Jones Cream Soda
Cream soda is my favorite drink, I have had tons of brands from A&W to Virgil's and even my own homemade concoction (pretty damn good) and really love the taste of jones, it's not too expensive and really great on special occassions
I am a jones so that's where my vote is
9
Pepsi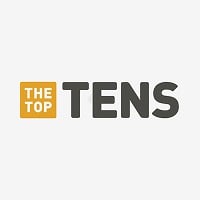 PepsiCo Inc. is an American multinational food, snack and beverage corporation headquartered in Purchase, New York, United States, with interests in the manufacturing, marketing, and distribution of grain-based snack foods, beverages, and other products.
What!? Yes, Pepsi is a bit more unique than Coke and RC. - drpeppersnapple
It's a direct ripoff of Coke. Not unique. - RalphBob
10
Big Red
Big red and bbq a Texas tradition!
Come on folks, it's a bubble gum!
My favorite soda EVER!
THE BEST SODA EVER! I love IT SO! ME AND MY friend AGREE REESE CUPS AND BIG RED ALL THE WAY! Love IT! SO GIVE ME SOME!
The Contenders
11
Pomegranate 7Up
Love it or hate it, this is awful unique. - drpeppersnapple
12
Cranberry Splash Sierra Mist
This tastes better than the Pomegranate stuff, but it's not quite as unique a taste. - drpeppersnapple
Well balanced flavors of citrus and cranberries.
13
Diet Mt. Dew
The best Diet version of a soda. Tastes almost like regular Dew. Great flavor and a cool color.
Unique 'because it's diet pop that actually tastes good! (Unlike Diet Coke, Diet 7Up, Diet Dr Pepper, etc. ) - drpeppersnapple
14 Mountain Dew Voltage
15 Fresca
16
Dr. Lemperade
My own concoction, it should be higher on the list, but it's not a real pop. Blend Dr Pepper and Lemonade and it is EXCELLENT. It works for PIbb-Xtra and lemonade, too. - drpeppersnapple
17
Bacon Soda
Wow. First, I hear about a Bacon Sundae from Burger King, now there's Bacon Soda? - ModernSpongeBobSucks
I've seen this and it's actually good
Nasty but super uniqe
18
Pibb-Xtra
Sure, it's based off Doc Pep, but it's still unique in its own way. - drpeppersnapple
100 times better then dp
19 Manzanita Sol
20
Irn Bru
Very unique taste, I don't undersand why it isn't higher on the list! One of my favourite sodas
21
Lemonsoda
Lenomsoda change my life. I never had a gooder soda in m,y life. lemondsoda make me feel good inside. helps me forget about the loss of my 7 beuatfuil childs.
22
Coca-Cola BlāK
Coca Cola with coffee
23
Canfield's Diet Chocolate Fudge
My mom used to buy 6 packs of this in the 80s. It's reduced calorie carbonated chocolate milk and it tasted just like it sounds- really gross.
24 Sprecher
25 RC
26 Mountain Dew Johnson City Gold
27 Tab Soda
28
Clearly Canadian
Clearly Canadian was marketed like bottled water but it contained as much sugar and flavoring as regular soda and it was carbonated. And it came in a glass bottle like Perrier. It was really good.
29 Mugs
30
Mr. Q Cumber
Cucumber-flavored sodas are a taste like no other.
31 Mountain Dew Baja Blast
32 Coca-Cola
33 Birthday Cake Soda
34 Orbitz
35
Mountain Dew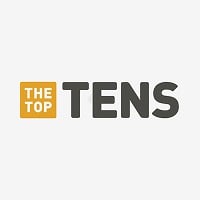 BAdd New Item