Best Movie Characters of 2013
The favorite movie characters we've seen this year that we simply just love watching.
The Top Ten
1
Logan/Wolverine (The Wolverine)
The Wolverine is at his best in the movie, thanks to a phenomenal performance by Hugh Jackman who brings the rage and intensity to the character while still staying grounded. An absolute joy watching him on screen.
2
Jay Gatsby (The Great Gatsby)
Phenomenal performance by DiCaprio. A truly marvelous movie. One of my all-time favorites now, can watch it again and again. So much to enjoy in The Great Gatsby. Love everything about this film.
3 Alien (Spring Breakers)
4
Colonel Stars and Stripes (Kick-Ass 2)
A badass character performed awesomely by Jim Carrey.
5
Kal-El / Clark Kent / Superman (Man of Steel)
Best superman movie ever and probably one of the best superhero movie - Ajkloth
6
Gerry Lane (World War Z)
A great character to get behind of and root for in this amazing movie. Brad Pitt gives an engaging and strong performance and it's an absolute blast watching his journey. Terrific action and full of tension. Love this movie!
7
Katniss Everdeen (The Hunger Games: Catching Fire)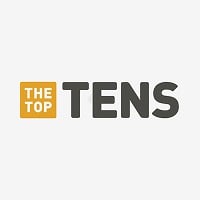 Katniss Everdeen is a fictional character and the protagonist of The Hunger Games trilogy by Suzanne Collins. She is portrayed by Jennifer Lawrence in the film adaptation franchise.
The Hunger Games is not only action is drama/action The Hunger Games:Catching Fire
Is 5 million peoples watch it I'd watch it you too watch it The best movie
Cast : Jennifer Lawrence as Katniss - onlyway
8
Detective David Loki (Prisoners)
A brilliant character performed impeccably by Gyllenhaal in this gritty masterpiece.
9
Max Da Costa (Elysium)
Matt Damon fits perfectly in the role and gives an excellent performance in this intense sci-fi masterpiece.
10
Kruger (Elysium)
A great villainous character who gets its shine from the brilliant performance by Copley. Best sci-fi movie in a long time.
The Contenders
11 Tony Stark (Iron Man 3)
12
Faora (Man of Steel)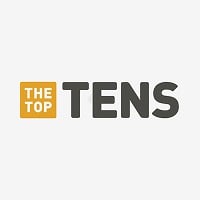 Faora is the name of several female super-villains in DC Comics Superman titles. All of them have some connection to Superman's home planet of Krypton.
13 Trevor Slattery (Iron Man 3)
14 Gary King (The World's End)
15
Hit Girl (Kick Ass 2)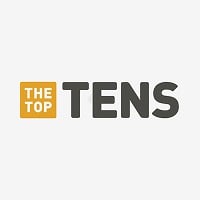 Hit-Girl is a fictional character appearing in the Kick-Ass series, published by Marvel Comics under the company's imprint Icon Comics.
16 Raleigh Becket (Pacific Rim)
17
Andy Knightley (The World's End)
Nick Frost playing against type; He's the straight one this time around as opposed to the funny one, who in this movie is Simon Pegg's Gary King.
18 Ryan Stone (Gravity)
19 Riddick (Riddick)
20 Jack Harper (Oblivion)
21 Annabel (Mama)
22 John Reid/Lone Ranger (The Lone Ranger)
23 Stacker Pentecost (Pacific Rim)
24 Hannibal Chau (Pacific Rim)
25
Loki (Thor: The Dark World)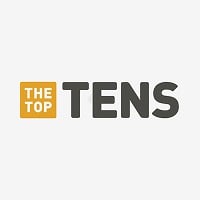 Loki Laufeyson, or Loki Odinson, is a fictional character appearing in the American comic books published by Marvel Comics. He is the adoptive brother and archenemy of Thor, and is known as the "God of Mischief". In the Marvel Cinematic Universe, the character has been portrayed by Tom Hiddleston.
26 Ron Burgundy (Anchorman 2: The Legend Continues)
27 Yukio (The Wolverine)
28 R (Warm Bodies)
29 Jon (Don Jon)
30 Mia (Evil Dead)
31
Tonto (The Lone Ranger)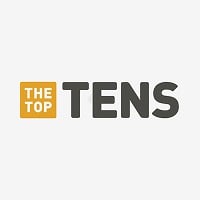 Tonto is a fictional character, the either Potawatomi or Comanche companion of the Lone Ranger, a popular American Western character.
32 Sgt. Jerry Wooters (Gangster Squad)
33 Alan Partridge (Alan Partridge: Alpha Papa)
34 Segen (World War Z)
35 Roadblock (G.I. Joe: Retaliation)
36 Brick Tamland (Anchorman 2: The Legend Continues)
37 Keller Dover (Prisoners)
38 Kirk (Star Trek Into Darkness)
39 Erin (You're Next)
40
Beerus (Dragon Ball Z: Battle of Gods)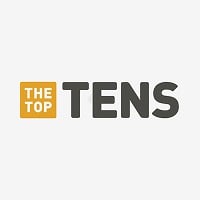 Beerus is a fictional character in the Dragon Ball franchise created by Akira Toriyama. Beerus made his first appearance in the 2013 feature film Dragon Ball Z: Battle of Gods.
41 Davy Henshaw (Sunshine on Leith)
42
Gru (Despicable Me 2)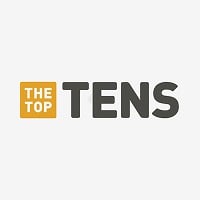 Felonius Gru is the main character of Despicable Me, Despicable Me 2, and Despicable Me 3, alongside Mel and a minor character in Minions.
43 Lucy (Despicable Me 2)
44 Superman (Man of Steel)
BAdd New Item
Related Lists

Best Cartoon Characters of 1999-2013

Top 10 Hottest Sci-Fi Characters of 2013

Best Movies of 2013

Best Animated Movies of 2013
List Stats
100 votes
44 listings
5 years, 294 days old

Error Reporting
See a factual error in these listings? Report it
here
.