Top Ten Greatest Movie Producers of All Time
1
Steven Spielberg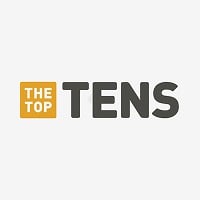 Steven Allan Spielberg is an American director, producer, and screenwriter. He is considered one of the founding pioneers of the New Hollywood era, as well as being viewed as one of the most popular directors and producers in film history.
As famous has the movies he directed, Steven Spielberg inspired a generation of filmmakers, revolutionized an entire style, and, in the process, became a legend around the world.
. Want to learn how to make a proper blockbuster? Well, this guy practically invented the term. He has been nominated for eight Oscars, winning once. - BKAllmighty
Ah how he didn't win the other seven, I can't say. Classic director, one of few who does almost anything brilliantly. - PositronWildhawk
Spielberg + Movie = Blockbuster
No doubt
2
Harvey Weinstein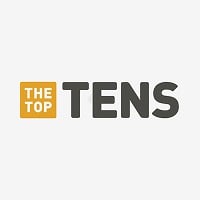 Harvey Weinstein is a former American film producer. He and his brother Bob Weinstein co-founded the entertainment company Miramax, which produced several successful independent films, including Sex, Lies, and Videotape, The Crying Game, Pulp Fiction, Heavenly Creatures, Flirting with Disaster, and ...read more.
Wait...so because we learned AFTER enjoying his movies, we found out he was a bad human being, now he shouldn't be rated so highly? What a stupid argument. If he was great at his job, he was great at his job. You can be a horrible person and be great...they're not mutually exclusive.
In light of the recent sexual assault allegations being made against Mr. Weinstein, let me just say that if even 1% of them are true I think the man is a disgusting creep who should be expecting jail time for his actions. I, in now way, condone or excuse any actions of this variety and my heart goes out to anyone who has been, in any way, emotional or physically violated by this man. - BKAllmighty
Over thirty Oscar winners have thanked Harvey Weinstein during their acceptance speeches. That's a lot when you consider that only seven Oscar winners have ever thanked God. His has been nominated twice for an Oscar and has won once. - BKAllmighty
Yeah, right. Be thankful this list is outdated, because Weinstein the sexual harasser isn't as great as you all thought he was. - ModernSpongeBobSucks
3
Kathleen Kennedy
She was a good producer, now she is an annoying feminist who's ruining Star Wars. She's basically Hillary Clinton as a film producer. - 445956
She's been producing movies alongside Steven Spielberg and George Lucas for years and was recently appointed, by Lucas himself, as the new head honcho at Lucasfilm. She has been nominated for an impressive eight Oscars. - BKAllmighty
4
Sam Spiegel
My choice is John Ford, but he is not in your list? why? the greatest westerns movies producer of all time!
He became the first to win an Oscar for Best Picture three times and has produced numerous Hollywood classics which include 'The African Queen' (1951), 'On the Waterfront' (1954), 'The Bridge on the River Kwai' (1957), and 'Lawrence of Arabia' (1962). He was nominated for four Oscars and won all but one of them. - BKAllmighty
5
Scott Rudin
He was named the President of Production at 20th Century Fox when he was just 27 years of age. He is also one of the few people who have won an Oscar, Grammy, Emmy, and Tony Award, and the first producer to do so. - BKAllmighty
6
Samuel Goldwyn
After co-founding Paramount Pictures and creating the now-iconic "Leo the Lion" logo for his own Goldwyn Pictures (it was later made the logo of Metro-Goldwyn-Meyer - which he actually wasn't a part of), Samuel Goldwyn produced the Best Picture Oscar-winning drama 'The Best Years of Our Lives' in 1946 and would go on to win two additional non-competitive Academy Awards. - BKAllmighty
7
Clint Eastwood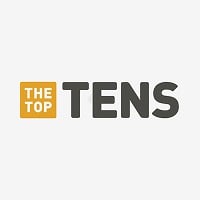 Clinton "Clint" Eastwood Jr. is an American actor, film director, producer, musician, and political figure.
While he is most famously known for his acting and directing, he was also a frequent film producer and produced many of the films he directed (the last movie he directed but didn't produce was in 1993). He has been nominated for four Oscars and has won twice. - BKAllmighty
8
Brian Grazer
Known for producing most of the films Ron Howard has directed, Brian Grazer's list of films have been nominated for a total of forty-three Oscars. He, himself, has won once for 'A Beautiful Mind' in 2002. - BKAllmighty
9
Kevin Feige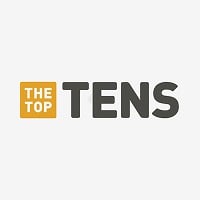 You can do better than this! I can fight with anyone on him! Gloves off from my side!
He has change Hollywood forever, the MCU is a force in Hollywood and everyone is trying to duplicate he work, that's a sign a greatness
10
Frank Marshall
The husband of Kathleen Kennedy and, along with Kennedy and Steven Spielberg, co-founder of Amblin Entertainment, he is known as the producer of a huge number of the highest grossing and most well-received movies in American film history. He has been nominated for five Oscars. - BKAllmighty
The Contenders
11
Christopher Nolan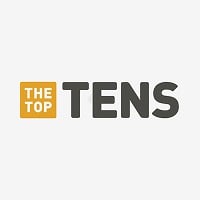 Christopher Edward Nolan is an English film director, producer, and screenwriter who holds both British and American citizenship. He is one of the highest-grossing directors in history, and among the most successful and acclaimed filmmakers of the 21st century.
12
Walt Disney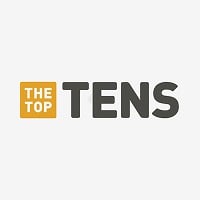 Walter Elias "Walt" Disney was an American entrepreneur, animator, voice actor and film producer. A pioneer of the American animation industry, he introduced several developments in the production of cartoons.
one of the best.. not better than stan lee
13
Robert Wise
Wise produced the classics 'West Side Story' (1961) and 'The Sound of Music' (1965). He also served as president of the Directors Guild of America from 1971 to 1975 and acted as the president of the Academy of Motion Picture Arts and Sciences from 1984 to 1987. That's quite a resume. - BKAllmighty
14 Jerry Bruckheimer
15
George Lucas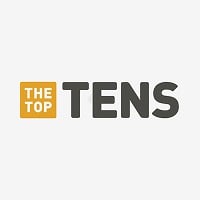 George Walton Lucas, Jr. is an American filmmaker and entrepreneur. He is best known as the creator of the Star Wars and Indiana Jones franchises, as well as the founder of Lucasfilm and Industrial Light & Magic.
16
Alfred Hitchcock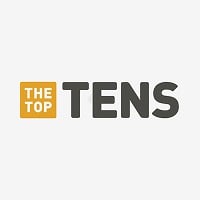 Sir Alfred Joseph Hitchcock, was an English-American film director and producer, at times referred to as "The Master of Suspense".
17
Tim Burton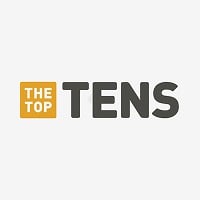 Timothy Walter Burton is an American film director, producer, artist, writer, and animator. He is known for his dark, Gothic, eccentric, and quirky fantasy films such as Beetle-juice (1988), Edward Scissor-hands (1990), the animated musical The Nightmare Before Christmas (1993), the biographical film ...read more.
18 Don Simpson
19
Peter Jackson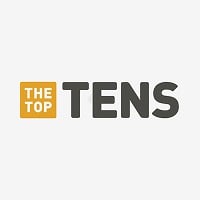 Sir Peter Robert Jackson is a New Zealand filmmaker and screenwriter. He is best known as the director, writer and producer of The Lord of the Rings trilogy and The Hobbit trilogy, both of which are adapted from the novels of the same name by J. R. R. Tolkein. He is also known for cult films like Bad ...read more.
20 David Selznick
21 Dino De Laurentiis
22
Hayao Miyazaki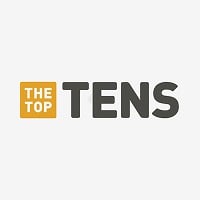 Hayao Miyazaki is a Japanese film director, producer, screenwriter, animator, author, and manga artist.
Anime was a mistake
23 Joel Silver
24 Fran Walsh
25
Mel Brooks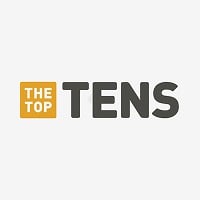 Mel Brooks is an American filmmaker, actor, comedian, and composer. He is known as a creator of broad film farces and comedic parodies. Brooks began his career as a comic and a writer for the early TV variety show Your Show of Shows.
26 Peter Guber
27 Jon Peters
28 Ray Stark
29 Lawrence Bender
30 Jason Blum
31 Richard Zanuck
32 David Brown
33 Jerry Weintraub
34
Robert Evans
Producer of classics like Godfather, Chinatown, Love Story. Sent Paramount Pictures from being the 9th place to be the 1st.
35 Gale Anne Hurd
36
John Lasseter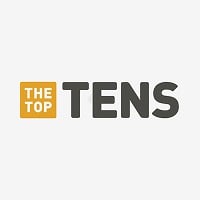 John Alan Lasseter is an American animator and film director, who is the chief creative officer of Pixar Animation Studios, Walt Disney Animation Studios, and DisneyToon Studios.
He's responsible for Pixar
37 Irwin Winkler
38 Jeremy Thomas
39 Warren Beatty Henry Warren Beatty is an American actor and filmmaker. He has been nominated for fourteen Academy Awards – four for Best Actor, four for Best Picture, two for Best Director, three for Original Screenplay, and one for Adapted Screenplay – winning Best Director for Reds.
40 Darryl F. Zanuck
41 Val Lewton
42 David Puttnam
43
Bill Murray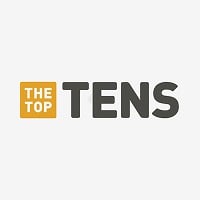 William James "Bill" Murray is an American actor, comedian, and writer. He first gained exposure on Saturday Night Live, for which he earned his first Emmy Award and later went on to star in comedy films, including Meatballs, Caddyshack, Stripes, Tootsie, Ghostbusters, Ghostbusters II, Scrooged, What ...read more.
44 Sherry Lansing
45 Charles Roven
46 Arnon Milchan
47 James G. Robinson
48 Lawrence Gordon
49 Saul Zaentz
50
Stanley Kubrick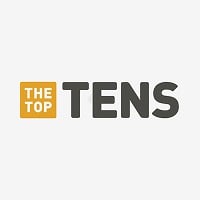 Stanley Kubrick was an American film director, screenwriter, producer, cinematographer, editor, and photographer. He is frequently cited as one of the greatest and most influential directors in cinematic history.
PSearch List