Top 10 Movie Titles with a Word Replaced with Diarrhea
The Top Ten
1
The Diarrhea Movie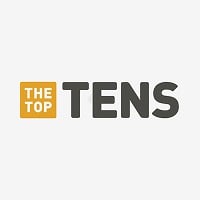 Which pretty much sums up this movie in a nutshell. - egnomac
2
The Diarrhea Pail Kids Movie

3
Superman IV: The Quest for Diarrhea

4
Diarrhea of a Wimpy Kid

It pronounced familiar, right?
Good idea lol - Mocchiko
5
Dragon Ball: Diarrhea

Again really sums up this live action adaption of a popular anime. - egnomac
6
Super Mario Diarrhea

Wait how is this a movie mom come pick me up I'm scared - Mocchiko
7
A Car's Life: Sparky's Big Diarrhea

When I was 2 years old my diarrhea episodes were bigger than Sparky's
8
Spy Kids: All the Diarrhea in the World

9
Mars Needs Diarrhea

10
Elf Diarrhea: The Movie

The Newcomers
? Austin Powers: International Man of Diarrhea
The Contenders
11
The Diarrhea King
Simba poos. Enough said.
12
Inside Diarrhea
Diarrhea ingredients: freshly digested food, lots of liquid, and the body's secret ingredient that makes it smell horrible
13 Son of the Diarrhea
14 Despicable Diarrhea 3
15 The Secret Life of Diarrhea
16
Batman & Diarrhea
Batman & Robin
17 Shark Diarrhea
18 The Oogieloves in the Big Diarrhea Adventure
19 The Diarrhea Birds Movie
20 Batman V Superman: Dawn of Diarrhea
21
Diarrhea Man
Hollow Man
22 Jimmy Neutron: Diarrhea Genius
23 Wes Craven's New Diarrhea
24 Diarrhea 3-d
25 Diarrhea Story 3
26 Guardians of the Diarrhea
27 Guardians of the Diarrhea Vol. 2
28 Final Diarrhea 2
29 Avengers: Diarrhea War
30 Diarrhea Park 3
31 Jaws: The Diarrhea
32 Superbabies: Baby Diarrhea 2
33 Hollow Diarrhea
34 The Diarrhea Bully
35 The Diarrhea SquarePants Movie
36 Diarrhea vs. Aliens
37 Diarrhea Tunes: Back In Action
38 Final Diarrhea 3
BAdd New Item