Best Movies of 2016
BKAllmighty
The Contenders: Page 2
21
Alice Through the Looking Glass

Finally- people who actually liked this movie other than me! I love the CGI effects in this movie, a little bit too much at times, but wow is it inventive. The vibrance is very deserving from the dark movie we got from the first movie, and Mia (Alice) gives a damn well good job in this movie. She carries this movie easily. Johnny Depp admittedly can get annoying at times, and the whole tart thing is kind of a let down, but to see how a small lie can grow into a giant problem is amazing. The rusting of the world as well is one of the best sequences in the movie as well.
Why does everyone hate this movie so much!?!? It was overshadowed by Finding Dory and Zootopia, but that doesn't make it bad. The CGI was brilliant and really vibrant, it looks like they actually put in a ton of effort. Everyone did fantastic job with acting, the story was easy to follow and really fun! I recommend it
It's a lot better than people are giving it credit for.
I like this movie a lot. Mia Wasikowska is divine, talented and entertaining. In other words everything Margot Robbie isn't.
V 22 Comments
22
Moonlight

Lol this is by far the worst top 10 of 2016 list. I've lost all faith in humanity. THIS is a masterpiece, and the best movie of 2016 in my opinion and one of the best movies of all time.
I was caught by surprise how deep this film was. Not only was it good, but shows a dark reality to identity and how you display yourself in this messed up world.
If you wanna go best movie of the year by quality this is the one but if you wanna go box office that is a different list
First BVS was above this, and still is, now Alice Through the Looking Glass? - 445956
The biggest problem with that over-rated bore-fest called Moonlight is that there is no plot. - jezza0
V 10 Comments
23
Hunt for the Wilderpeople

This movie was the best movie of the year, and it is still not in the top ten over Suicide Squad. You guys really need to check your taste buds every now and then because that mess of a movie does not deserve to be on the list over this masterpiece of perfection. - DCfnaf
I'm shocked that this did not appear on the list. What an underrated and completely hilarious work of art. It was the best movie of the year by FAR. - DCfnaf
Come on people! I think this is the best movie of ALL time! How is it not only this list!
This is still not higher than Suicide Squad and BvS? - DCfnaf
V 5 Comments
24
Hell or High Water

WHAT?! This was a great movie that depicted what it is to be an American living through poverty. How is a disappointing kids movie (Sloppy life of pets) higher than this?
Greatest movie of the year!
I agree with the other complaining comment, disney produces an endless amount of movies where animals speak, insert random pc plotline, movie ends with typical goodending. It's not even art, it's just profit
This film captured my attention right from the first frame,the bros Tanner and Toby Howard, are believable in their portrayal of down on their luck bros the character actors standout
from the usual stoic performances given by character actors,three come to mind instantly so be on lookout for (1) 🤠 the old cowboy 🤠 in the 2nd bank robbery (2) the T-Bone waitress Margaret Bowmann (3) Katy Mixon -waitress got a $ 200 tip;all good & funny
The cinematographer,Giles Nuttgens,painted a harsh beauty of the times that are changing in rural America families are being pushed from their farms & ranches by greedy banks as are the bros Howard and they rob banks owned by the bank who screwed over their mom mortgage & tries to steal the land that has Texas Tea under it...oil
25
The Secret Life of Pets

At least it never got lots of negative reviews. The Secret Life of Pets was an awesome animated movie.
I want to see this movie. Hopefully it won't be a huge disappointment. - Powerfulgirl10
I absolutely adore the Secret Life of Pets. Oh, sure. It's a cliche. The main villain just keeps on screaming. And some characters are either a brat, a crybaby or a freak. But that's how I like my movies. It's got great animation, pleasant voice acting, and every single character is absolutely adorable. Great humour, too. I hope Sing is just as good. - redhawk766
7/10, don't attack me please - VideoGamefan5
V 30 Comments
26
The Angry Birds Movie

All movies based on video games are terrible
You think THIS is worse? I had to go see Ratchet and Clank with my 5-year-old cousin. NOT funny. It was 1 hour and 33 minutes in the theater. When it came to Netflix, HE STARTED PUTTING OVER AND OVER AGAIN! - RainbowArtist191
That sucks but Ratchet and Clank is probably not as bad as what my mom said that movie Storks was (she was forced to see because of my 10 year old stepsister wanting to see it). - Anonymousxcxc
It actually turned out to be just ok. But it still wasn't a good movie.
6/10 (alright) - VideoGamefan5
V 19 Comments
27
Deepwater Horizon

This was a well done movie. It presented the events of the disaster without demonizing the oil-industry.
There were a few light moments at first with the oil drill crew members. The rest of the environmental disaster film seen was depressing, brutal, and sickening.
Heartwarming and heartbreaking at the same time. It encourages the power of the soul and the power of love. Beautiful story with very talented actors. - ObiWanKenobi
28
Sully

This movie replaced Deadpool as my favourite movie of 2016 so far. - Mumbizz01
This should be much higher on the list
I actually liked it. It's a great movie.
No, this was bad
V 1 Comment
29
Fences

I love Fences. It is very intriguing. It take sme into the world of baseball.
V 2 Comments
30
Star Trek Beyond

In my opinion, this is a very overlooked movie. It did not do that great at the box office, and has the lowest rating of the reboot franchise on Rotten Tomatoes. I would definitely recommend this movie. The story is very good, the visual effects are amazing, go rent this on Redbox, or buy it. You'll thank me later, especially if you are a star trek fan.
Review-I thought Star Trek movies were terrible until this came out. Star Trek Beyond was an awesome film, packed with action packed scenes. Recommended for all Star Trek fans. I watched Star trek Into Darkness just alittle. But this movie was SURPRISINGLY good.
This film was way better than how it was advertised - Mcgillacuddy
Much better than rogue one - VideoGamefan5
V 2 Comments
31
The Little Prince

Great movie - Triceratops
32
The BFG

This is my favourite movie and book of all time. It's also very funny when everybody was drinking that juice that is fizzing the wrong way and then everybody even the dogs and queen were farting.
Good and underrated - VideoGamefan5
The BFG is Ban in Jass (Meaning Corrupt) I mean this is one of the world's boring movie in 2016, I mean look at the boringness. Batman v Superman is not ban in jass but its bad. Frozen is super corrupt
33
Assassin's Creed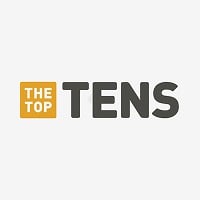 Haven't seen it, but this is one video game to film adaptation I'm willing to see - Nick-brick8
Its not out yet! It will be here in 21 December 2016!
What was that?!? A very crappy movie. It's like convincing u that u know the video game so they made the movie. It doesn't even look like the video game with all the Matrix stunts in the battle. I understood the story when I watched it the second time but I agree with critics
2/10, (dislike) - VideoGamefan5
V 3 Comments
34
Independence Day: Resurgence

Such a lazy sequel.
A Troll Added This I Bet
Because Smart People Know This Film Is Stupid
No Offense
35
Jason Bourne

I can't believe this espionage thriller flick actually was filmed and took place in Las Vegas. That place is a gambling capital. That was so 2016. In October 2017, 58 concertgoers were shot dead.
Still not as good as the first 3 films but overall, it's a great action-packed movie that follows the same Bourne routine - Mcgillacuddy
The only good borne movie was the first one. The next two were ok but just the same story as the first one. Then the fourth one was disgusting. The fifth one which came out this year was boring with annoying jump cuts. - Souleater318
Uh... sucks. Bourne Ultimatum is better
V 1 Comment
36
Batman: The Killing Joke

This is my favorite Batman movie of the year!
Sometimes I remember it one way, Sometimes another. If I'm going to have a past, then I'd prefer it to be a multiple choice. Hahaaa! - asantalo
Pretty good - RainbowArtist191
WHY IS THIS UNDER BVS? THIS MOVIE ROCKS! BVS Sucks more. - asantalo
37
Sing

When I first found out about this movie, I thought it was going to suck because it looked like a cash grab. But watching the trailer, I can see that the producers have definitely put some effort into this. This is surprisingly good.
Why is everyone hating it? This movie is AWESOME! The makers really did a good job on making this movie. If Garth Jennings didn't plan on making the movie, it would be a hard life for me. One of my favorites movies of... no, how about, my FAVORITE movie of all time?
Horrible movie! The only thing I liked in this movie was the shy elephant character. Everything else no! Oh and oh my gosh butt jokes are so old!
I'll be honest I thought it was garbage - Phillip873
V 11 Comments
38
Pete's Dragon

A great movie! I loved how Pete's relationship with Elliot was extremely strong, and how the movie had a lot of emotion. Sure it's scary from time to time, but, to be honest, that's part of the point. Top 15 worthy movie
How is this 52 spots below Suicide Squad? One got an 86 on Rotten Tomatoes, the other 26.
This was actually a good movie. - micahisthebest
I love this film. - Trollsfan536
V 1 Comment
39
Trolls

I don't think I'm going to be able to watch Trolls the whole way through if I attempt again. I barely made it through the beginning, then I shut it off. Why? I just don't like musicals! Please don't take this a rude comment, I have not seen Trolls, so I have no proof that it is bad or good. - SeeU
I'm so exited for this movie I have four trolls dolls I'm a ten year old boy!
This one surprised me a lot.
See wattpad. this movie is the best. maybe
V 10 Comments
40
Ghostbusters

It's crazy that it is awesome
No, it was a disgrace to the original Ghostbusters. - Catacorn
My mom likes it, but my dad thinks it's 50-50. I think it will suck. - Powerfulgirl10
IT SUCKS!
PSearch List
Recommended Lists
Related Lists

Top 10 Predicted Best Movies of 2016

Top 10 Disney Movies of 2000-2016

Most Anticipated Movies of 2016

Top Ten Most Unexpectedly Bad Movies of 2016

Most Overrated Movies of 2016
List Stats
5,000 votes
195 listings
4 years, 129 days old

Top Remixes (84)

1. Captain America: Civil War
2. Deadpool
3. The Jungle Book

Cartoonfan202

1. Hunt for the Wilderpeople
2. Deadpool
3. Kubo and the Two Strings

DCfnaf

1. Captain America: Civil War
2. Deadpool
3. Zootopia

SuperSonic17
View All 84
Posts
idontknow
The Jungle Book Movie Review
idontknow
Review: The Jungle Book
BKAllmighty
G-4rce Film Reviews: Suicide Squad
Mcgillacuddy
G-4rce Film Reviews: Kubo and the Two Strings
Mcgillacuddy
DCfnaf Movie Reviews: Sing!
DCfnaf
DCfnaf Movie Reviews: The Jungle Book (2016)
DCfnaf
Phillip's thoughts on La La Land (2016) [KIND OF A REVIEW] (SPOILERS)
Phillip873
Error Reporting
See a factual error in these listings? Report it
here
.