Top Ten Movies of the Second Half of 2015
The Top Ten
1
Goosebumps

This is good. But Star Wars is better.
2
Star Wars: The Force Awakens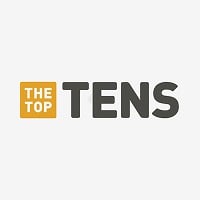 By far the best
The greatest movie that will ever come out in 2015, and only 2 more Star Wars movies after that, and then it's done forever, R.I.P. star Wars.
This was the SW worst episode ever.
3
Daddy's Home

4
Steve Jobs

5
Pan

6
Bridge of Spies

7
The Peanuts Movie
HELL YEAH! I LOVE peanuts movie. Good Dinosuar gets a zero. GD was just a bunch of boring ****. Peanuts movie was ACUALLY funny! So…
Peanuts movie 15/10
Good Dino 0000/10
8
Burnt

9 The Hunger Games: Mockingjay - Part 2
10
Spectre

Force Awakens hasn't even come out yet! At least Spectre is on this list legitimately
The Contenders
11
The Good Dinosaur
Worst Pixar Movie of all time, and a huge disgrace to science and imagination.
How do you know. have you seen it.
12
Crimson Peak

13 Alvin and the Chipmunks: The Road Chip
14
Jem and the Holograms

15
The Martian
NO NO I can't except this y is pan and good dinosaur over this
16
Creed

17
The Walk

18
Everest

19
Krampus

BAdd New Item