Top 10 Movies that Should Have Been Direct to Video
These are the movies that were surprisingly released in theaters but better off being direct to video movies.

1 Norm of the North

This movie was an abomination it should have been direct to DVD imagine actually watching this in theaters - Randomator
Everything about this movie screams direct to video, anyone who thought Norm of The North was good enough for theaters is an idiot. - egnomac
This is true - PeeledBanana
2
Doogal

Americans listen the movie is called The Magic Roundabout his name is Dougal and was voiced by Robbie Williams not a little boy, the movie came out in 2005.
3
Planes

This movie is essentially cars but in the air. And it's forgettable - Randomator
It was planned - Legolego
4
Evan Almighty

5
Return to Never Land

This movie sucks, Petr Pan was a dignified classic until this abomination ruined it!
6
Hotel Transylvania 2

7
The Emoji Movie
It Should Be Because No One Wants This On Their Big Screen In Fact No One Wants It On Their DVD Or Blu-Ray Player - VideoGamefan5
8
Ratchet & Clank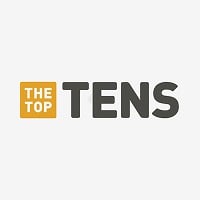 9
Rock Dog

Talk about a movie that was awful and forgettable at best I don't remember anything about this - Randomator
10
Planes: Fire and Rescue

An uninteresting and forgettable sequel to an uninteresting and forgettable first movie - Randomator
The Contenders
11
Assassin's Creed (2016)

12
Paul Blart: Mall Cop 2

13
Cloudy with a Chance of Meatballs 2

I actually like this movie. It wasn't as good as the original but it was still good.
Well Because Hotel Transylvania 2 Is On Here And Sony Made Direct To Video Sequel To Open Season And Surf's Up... - VideoGamefan5
14
Legends of Oz: Dorothy's Return

15
Hoodwinked Too! Hood vs Evil

Never seen this, but from I've read about it, it seems it was better off being released direct-to-video, as it was a critical and commercial failure. I believe it was even better off not existing in the first place.
16
The Smurfs 2

*cough* I love this movie *cough*
17
Pixels

It's A film I Don't Care For - VideoGamefan5
This could've been okay but I don't remember it at all and I don't care for it either - Randomator
18
Space Chimps

19
DOA: Dead or Alive

20
The Star

Easily one of the most cringeworthy and just bad movies. Why did this need to happen? - Randomator
21
Oogieloves: The Big Balloon Adventure

Like why would this be in movies?!?
22
Barnyard

23
The Reef

24
The Reef 2: High Tide

25 The Nut Job 2
26
The Nut Job

27
G-Force

28
Duck Duck Goose

29
Sherlock Gnomes

30
After Last Season

31
Teen Titans Go! To the Movies

BAdd New Item