Most Handsome Men from Hollywood's Golden Age
The Top Ten
1
Marlon Brando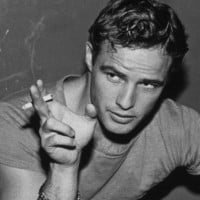 Marlon Brando, Jr. was an American actor, film director, and activist. He is credited with bringing a gripping realism to film acting, and is often cited as one of the greatest and most influential actors of all time. He died on July 1, 2004 at the age of 80.
2
Sidney Poitier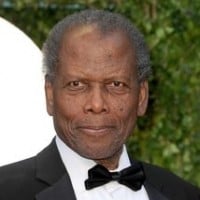 Sir Sidney Poitier was a Bahamian-American actor, film director, author, and diplomat. In 1964, Poitier became the first Bahamian and first black actor to win an Academy Award for Best Actor, and the Golden Globe Award for Best Actor for his role in Lilies of the Field.
3
Clark Gable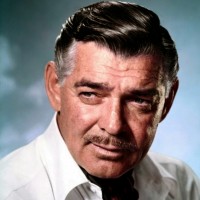 William Clark Gable (February 1, 1901 – November 16, 1960) was an American film actor, often referred to as "The King of Hollywood" or just simply as "The King". Gable is considered one of the most consistent box-office performers in history, appearing on Quigley Publishing's annual Top Ten Money Making Stars Poll 16 times. He was named the 7th greatest male star of classic American cinema by the American Film Institute. Gable won an Academy Award for Best Actor for It Happened One Night (1934), and was nominated for leading roles in Mutiny on the Bounty (1935) and for his arguably best-known role as Rhett Butler in the epic Gone with the Wind (1939).
4
Frank Sinatra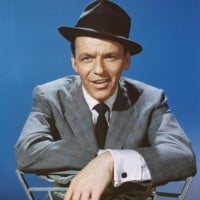 Francis Albert "Frank" Sinatra (December 12, 1915 – May 14, 1998) was an American singer, actor, and producer who was one of the most popular and influential musical artists of the 20th century. He is one of the best-selling music artists of all time, having sold more than 150 million records worldwide.
5
Dustin Hoffman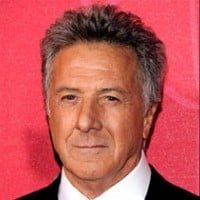 Dustin Lee Hoffman is an American actor and director with a career in film, television, and theatre since 1960. He has been known for his versatile portrayals of antiheroes and vulnerable characters.
6
Paul Newman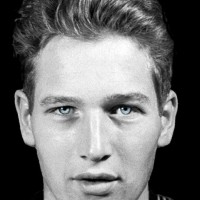 Paul Leonard Newman was an American actor, film director, entrepreneur, professional racing driver and team owner, environmentalist, activist and philanthropist.
7
James Dean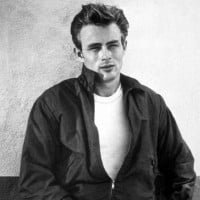 James Byron Dean was an American actor. He is a cultural icon of teenage disillusionment and social estrangement, as expressed in the title of his most celebrated film, Rebel Without a Cause, in which he starred as troubled teenager Jim Stark.
8
Cary Grant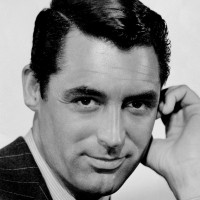 Cary Grant, born Archibald Alexander Leach (January 18, 1904 – November 29, 1986) was a British-American actor, known as one of classic Hollywood's definitive leading men. He began a career in Hollywood in the early 1930s, and became known for his transatlantic accent, debonair demeanor, and light-hearted approach to acting and sense of comic timing. He became an American citizen in 1942. ...read more.
9
Warren Beatty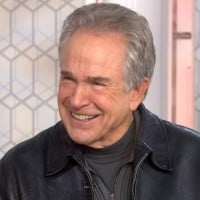 Henry Warren Beatty is an American actor and filmmaker. He has been nominated for fourteen Academy Awards – four for Best Actor, four for Best Picture, two for Best Director, three for Original Screenplay, and one for Adapted Screenplay – winning Best Director for Reds.
10
Sean Connery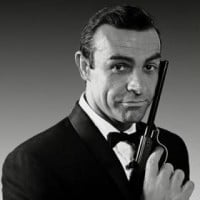 Sir Thomas Sean Connery (August 25, 1930 - October 31, 2020) was a retired Scottish actor and producer who had won an Academy Award, two BAFTA Awards and three Golden Globes. He was best known for playing James Bond (James Bond Series), Jim Malone (The Untouchables), and Dr. Henry Jones Sr. (Indiana Jones & The Last Crusade)
The Contenders
11
Rock Hudson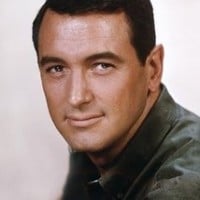 Rock Hudson was an American actor, generally known for his turns as a leading man during the 1950s and 1960s.
12
Burt Lancaster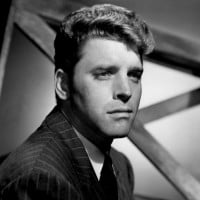 13
Gary Cooper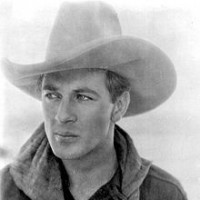 Gary Cooper (born Frank James Cooper; May 7, 1901 – May 13, 1961) was an American film actor known for his natural, authentic, and understated acting style and screen performances. His career spanned thirty-five years, from 1925 to 1960, and included leading roles in eighty-four feature films. He was a major movie star from the end of the silent film era through the end of the golden age of Classical Hollywood. His screen persona appealed strongly to both men and women, and his range of performances included roles in most major movie genres. Cooper's ability to project his own personality onto the characters he played contributed to his appearing natural and authentic on screen. The screen ...read more.
14
Omar Sharif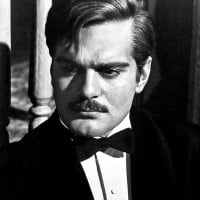 15
Anthony Perkins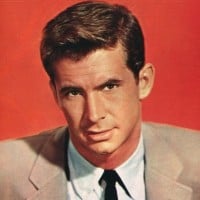 Anthony Perkins (April 4, 1932 – September 12, 1992) was an American actor and singer. He was nominated for the Academy Award for Best Supporting Actor for his second film, Friendly Persuasion but is best known for playing Norman Bates in Alfred Hitchcock's Psycho and its three sequels. His other films include The Trial, Phaedra, Fear Strikes Out, Tall Story, The Matchmaker, Pretty Poison, North Sea Hijack, Five Miles to Midnight, The Black Hole, Murder on the Orient Express, Mahogany, and Crimes of Passion.
16
Humphrey Bogart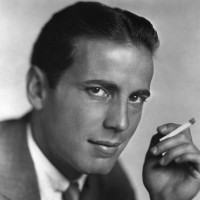 Humphrey DeForest Bogart was an American screen actor whose performances in iconic 1940s films noir such as The Maltese Falcon, Casablanca, and The Big Sleep earned him status as a cultural icon.
17
Telly Savalas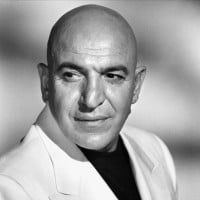 18
Robert Redford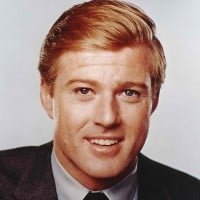 Charles Robert Redford Jr., known professionally as Robert Redford, is an American actor, director, producer, businessman, environmentalist, and philanthropist.
19
Steve McQueen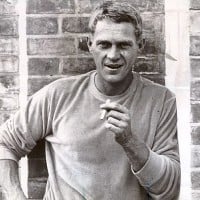 Terence Steven "Steve" McQueen was an American actor. Called "The King of Cool", his "anti-hero" persona, developed at the height of the counterculture of the 1960s, made him a top box-office draw of the 1960s and 1970s.
20
Ryan O'Neal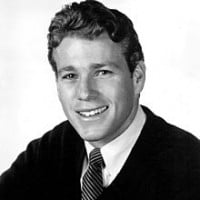 21
Jimmy Stewart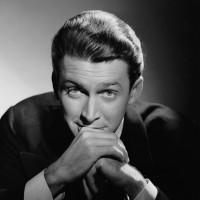 James Maitland Stewart (May 20, 1908 - July 2, 1997), also known as Jimmy Stewart (although he seldom used that name in formal credits), was an American actor and military officer, known for his distinctive drawl and down-to-earth persona. He starred in many films that are considered to be classics, and is known for portraying an American middle-class man struggling with a crisis.
22
Errol Flynn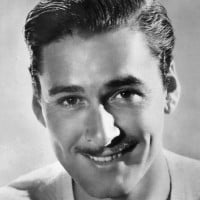 Errol Leslie Flynn was an Australian-born actor who achieved fame in Hollywood after 1935. He was known for his romantic swashbuckler roles in Hollywood films, as well as frequent partnerships with Olivia de Havilland.
23
Gregory Peck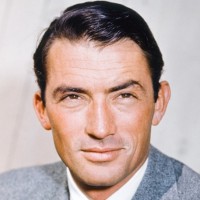 Eldred Gregory Peck (April 5, 1916 – June 12, 2003) was an American actor who was one of the most popular film stars from the 1940s to the 1960s. Peck continued to play major film roles until the late 1980s. His performance as Atticus Finch in the 1962 film To Kill a Mockingbird earned him the Academy Award for Best Actor.

He had also been nominated for an Oscar for the same category for The Keys of the Kingdom (1944), The Yearling (1946), Gentleman's Agreement (1947) and Twelve O'Clock High (1949). ...read more.
24
Gene Kelly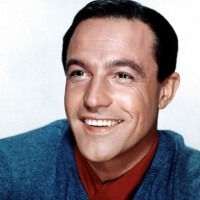 Eugene Curran Kelly (August 23, 1912 – February 2, 1996), known as Gene Kelly, was an American dancer, actor of film, stage and television, singer, film director, producer and choreographer. He was known for his energetic and athletic dancing style, his good looks, and the likeable characters that he played on screen. ...read more.
25
Richard Burton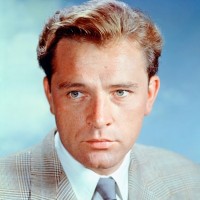 Richard Burton was a Welsh actor. Noted for his mellifluous baritone voice, Burton established himself as a formidable Shakespearean actor in the 1950s, and he gave a memorable performance of Hamlet in 1964. He was called "the natural successor to Olivier" by critic and dramaturge Kenneth Tynan.
BAdd New Item