Top 10 Muppet Characters That Need to Retire
The Top Ten
1
Miss Piggy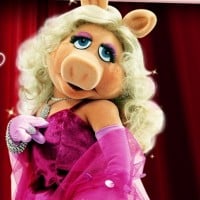 Miss Piggy is a Muppet character known for her breakout role in Jim Henson's The Muppet Show. Since her debut in 1976, Miss Piggy has been notable for her volatile diva personality, tendency to use French phrases in her speech, and practice of karate.
2
Kermit The Frog

Kermit the Frog is a Muppet character and Jim Henson's most well-known creation. Introduced in 1955, Kermit is the straight man protagonist of numerous Muppet productions, most notably Sesame Street and The Muppet Show, as well as in movies, specials, and public service announcements through the years. ...read more.
He needs to retire, I'm sick of the same old rubbish
3 Animal (The Drummer)
4 Pepe
5
Fozzie Bear

Fozzie Bear is a Muppet character known for his lack of innate and effective comedy skills. Fozzie is an orange-brown bear who often wears a brown pork pie hat and a red and white polka dot necktie.
6 Rizzo The Rat
7 Sam the Eagle
8 Gonzo
9 Big Mean Carl
10 Rowlf
The Contenders
11
Marvin Snuggs
PETA will probably get him.
12
Elmo

Elmo is a Muppet character on the children's television show Sesame Street. He is a furry red monster with a falsetto voice, who hosts the last full fifteen-minute segment on Sesame Street, "Elmo's World", which is aimed at toddlers.
As much as I like Elmo, we need a break from him. BRING BACK ROOSEVELT FRANKLIN, FARLEY, GUY SMILEY, LITTLE JERRY AND THE MONOTONES, BETTY LOU, PRAIRIE DAWN, AND ALMOST EVERYONE FROM THE CLASSIC EPISODES!
BAdd New Item