Butterflies and Hurricanes
Comments
Top
Popular
Newest
Great song with amazing build up to a biblical climax should be number 1 - shadow4506
The best muse's song in my opinion. I really hated this song at the first, I thought no easy listening part, ugly piano intro. But one day I got a heart break and I listened this song over and over, then I found the greatest thing in this song is its lyric. It bounced me up, raise me up, make me stand up again, and changed my personality as well. Thank Matt Bellamy for all the inspiration. You're not a hero for me only, but for everyone else!
The vocals on this Sample are super similar to the vocals in the tune above #16 Assassin. I just listened to both samples several times and compared they sounds so similar - obviously the lyrics are different.
You simply can't compare any other lyrics to those of this song. It is amazing how Matt can capture the minds of listeners.
This song is gorgeous! I love it all. I am always a fan of blending classical and rock, and I feel this song does it beautifully. Matt's vocals are great, plus the piano solo is beautiful
This is the first song I listened to from Muse that led me to becoming such a huge fan of theirs! Such an breathtaking piece, along with all the rest that are also amazing.
I first heard this song when they preformed it and wembley. I thought it was amazing, with a great symphonic rock sound, and very inspirational! - noisyboy43
BEST! YOU'VE GOTTA BE THE BEST! You've got to change the world
Amazing song, a perfect mix of typical hardcore Muse and stunning instrumental.
Come on! There's no such song in the history of rock, classical and heavy rock in one perfect masterpiece
Perfect mix of (classical) piano, lyrics and guitar. This song takes you for a hell of a rollercoaster, like a thunderstorm, starting slow and then exploding into awesomness. My number one favorite.
Great song, not the best their song, but definitely worth more than place 16
Intense and beautifully crafted from beginning to end, a masterpiece.
So cool, and the main soundtrack of need for speed most wanted 2012 :D
This is Mat Bellamy talent in a an amazing song and piano play
This song should have been number 1. I just love this song.
I think this song represents best what muse stands for.
So amazing I heard it in A game and I wish it was at the top
Disappointed in everyone for not voting for this!
Fantastic track - sang it (to myself) over and over whilst doing my first Ironman - it kept driving me on - definitely a top 10 for me
The best song instrumental wise honestly.
Seriously, I thought it would be at number 1.
Best song ever. Can't stop listening to it.
Love the piano strings in this song
The intro to climax is really cool
Related Lists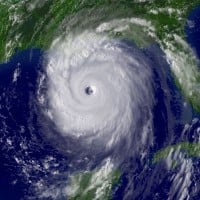 Top 10 Category 5 Atlantic Hurricanes
Top 10 Carolina Hurricanes of the 2015-16 Season
Top Ten Most Beautiful Hurricanes/Typhoons
10 Most Beautiful Butterflies