Top Ten Music Albums on Laut. De's "Milestone" List
Martin_Canine
Laut.de is a German music critic website that I actually dislike really much. They hate or prefer certain genres, they often care more about the artists' public image than the actual music, they always seem to look down on the artists they review... in other words: almost anything on my "Worst Reasons To Hate an Artists' Music" list. Nevertheless, they have a section called "Milestones" ("Meilensteine") similar to Roger Ebert's "Great Movies", which lists albums they consider especially great and significant, which actually includes some very decent albums and also has some more insightful texts accompanying the list items.
The full list can be found here:
http://www.laut.de/Alben/Meilensteine
The Top Ten
1
Master of Puppets - Metallica

How can this list have 300 votes yet since yesterday? Also, on my profile it says "3", not "300". - Martin_Canine
2
A Night at the Opera - Queen

3
Reign in Blood - Slayer

4
Deep Purple in Rock - Deep Purple

5
The Wall - Pink Floyd

6
The Number of the Beast - Iron Maiden

7
Nightfall in Middle Earth - Blind Guardian

8
The Marshall Mathers LP - Eminem

9
Blackwater Park - Opeth

10
Herzeleid - Rammstein

The Newcomers
?
Spice - Spice Girls

THIS... is by far the most surprising inclusion of all, not to mention it has got a 5 star review. Usually, this is the type of music that laut.de makes fun of - pop music that causes a huge hype. Although I have to say: I am positively surprised. The Spice Girls are the second best girl group of the 90s to the 2000s era, only beaten by Sugababes. Both groups had personality and wrote their own music. - Martin_Canine
?
Escalator Over the Hill - Carla Bley

The Contenders
11
Like a Prayer - Madonna

12
Alexandra - Alexandra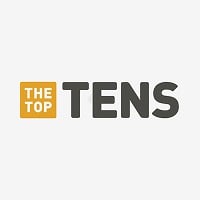 To avoid confusion: there is also a Spanish language singer called Alexandra who also has a self titled album. This Alexandra here is a legendary German singer who died in 1969 after only 2 albums at the age of 27. - Martin_Canine
13
Homogenic - Bjork

14
Vulgar Display of Power - Pantera

15
Antichrist Superstar - Marilyn Manson

16
Ein Kleines Bisschen Horrorshau - Die Toten Hosen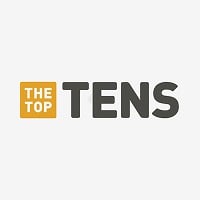 17
Appetite for Destruction - Guns N' Roses

18
Sign o' the Times - Prince

19
Nevermind - Nirvana

20
Falco 3 - Falco

21
Oxygene - Jean Michel Jarre

22
Live Through This - Hole

23
What's Going On - Marvin Gaye

24
Die Mensch-Maschine - Kraftwerk

25
Selected Ambient Works 85-92 - Aphex Twin

26
Rage Against the Machine - Rage Against the Machine

27
The Velvet Underground & Nico - The Velvet Underground

28
Moment of Truth - Gang Starr

29
Enter the Wu-Tang (36 Chambers) - Wu-Tang Clan

30
Let Love In - Nick Cave and the Bad Seeds

31
Thriller - Michael Jackson

32
Keine Macht Fuer Niemand - Ton Steine Scherben

33
Straight Outta Compton - N.W.A.

34
The Doors - The Doors

35
Peace Sells... but Who's Buying? - Megadeth

36
Blood Sugar Sex Magik - Red Hot Chili Peppers

37
Violator - Depeche Mode

38
Ten - Pearl Jam

39
The Infamous - Mobb Deep

40
Angel Dust - Faith No More

41
Sgt. Pepper's Lonely Hearts Club Band - The Beatles

42
Welcome to Sky Valley - Kyuss

43
It Takes a Nation of Millions to Hold Us Back - Public Enemy

44
Elvis Presley - Elvis Presley

45
Homework - Daft Punk

46
Definitely Maybe - Oasis

47
Achtung Baby - U2

48
Ramones - Ramones

49
Illmatic - Nas

50
Start Today - Gorilla Biscuits

PSearch List
Recommended Lists
Related Lists

Top Ten Music Artists Where Two or More Albums Have 5 Stars on Laut.de

Top Ten Albums on Which Allmusic and Laut.de Disagree

Top Ten Albums of the 21st Century with a 5 Star Rating on Laut.de

Top Ten Albums of the 2010s with 5 Stars on Laut.de
List Stats
300 votes
366 listings
1 year, 28 days old

Top Remixes

1. The Marshall Mathers LP - Eminem
2. Alexandra - Alexandra
3. The Wall - Pink Floyd
Martin_Canine

1. Master of Puppets - Metallica
2. Reign in Blood - Slayer
3. A Night at the Opera - Queen
Metal_Treasure
Error Reporting
See a factual error in these listings? Report it
here
.