Top 10 Music Albums with Foods and Drinks on the Cover
Metal_Treasure
The Top Ten
1
The Velvet Underground and Nico - The Velvet Underground

2
Let it Bleed - The Rolling Stones

3
Breakfast In America - Supertramp

4
The Who Sell Out - The Who

5
Yesterday and Today - Beatles

This is the original cover that features raw meat and other stuff for which it was banned and replaced with a band photo. I wouldn't be surprised if Cannibal Corpse were inspired by this cover. - Metal_Treasure
Always thought this was supposed to be slaughtered babies... - Martin_Canine
6
Innuendo - Queen

7
Cosmic Egg - Wolfmother

8
Come Taste the Band - Deep Purple

9
Cherry Pie - Warrant

10
Forbidden Fruit - Hot R.S.
We have no image but the cover depicts too naked lovers in an apple. It doesn't look ugly by the way - Metal_Treasure
The Contenders
11
The Magic Whip - Blur

12
It's a Man's World - Cher

13
Oral Fixation Vol. 2 - Shakira

14
Best Case Scenario: 25 Years in Beers - Tankard

15
The Spaghetti Incident? - Guns N' Roses

16
Fette Unterhaltung - Ali Bumaye

17
Chefa - Miss Platnum

18
Blockplatin - Haftbefehl

19
Amazing Blue - An Cafe

Not the edition I meant. The physical CD album I own has the band sitting around a table with a fruit basket in the middle. - Martin_Canine
20 Amedama Rock - An Cafe
21
Coming from Reality - Rodriguez

22
F.T.F.O. - Shaggy 2 Dope

Knowing Shaggy and ICP, I am 100% sure the orange stuff is Faygo lemonade. - Martin_Canine
23
Hard Candy - Madonna

24
I'm Not a Fan but the Kids Like It - Brokencyde

25
Ich + Ich - Ich + Ich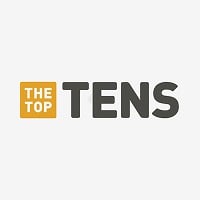 You probably can't make that out but there are apples on the picture. - Martin_Canine
26
Liebe Ist Für Alle Da - Rammstein

27
Lost in Forever - Beyond the Black

28
My Beautiful Dark Twisted Fantasy - Kanye West

29
Rumble in the Jungle - Ali Bumaye

30
The Legend of the Black Shawarma - Infected Mushroom

31
Tragic Kingdom - No Doubt

Well, the fruits are rotten but... there was a time when they were fresh and back then they were edible. - Martin_Canine
32 R.I.B. (Rest in Beer) - Tankard
33
Kings of Beer - Tankard

Yep, almost the entire Tankard discography can be here. - Metal_Treasure
34
The Beauty and the Beer - Tankard

35 Vol(l)ume 14 - Tankard
36
Hair of the Dog - The Very Best of Tankard - Tankard

37
The Meaning of Life - Tankard

38
Beast of Bourbon - Tankard

39
The Morning After - Tankard

40 Bite the Green Apple - Look Left
41
Eat a Peach - The Allman Brothers Band

This one should be self-explanatory... - Gg2000
42
B.L.T. - Robin Trower
The album was a collaboration between Robin Trower and Cream bassist Jack Bruce; Bill Lordan (who played on several other Trower albums) played drums. They took the first letter from each of the three members' last names (Bruce, Lordan, and Trower), and realized that the initials spelled B.L.T. So what did they put on the cover? That's right. A BLT sandwich! - Gg2000
BAdd New Item
Related Lists

Top 10 Funniest Foods and Drinks

Top 10 Foods and Drinks in the Middle Eastern Cuisine

Top Ten Foods and Drinks Only Good When Served Warm

Top 10 Fictional Foods and Drinks You'd Want to Try

Top 10 Signature Foods, Spices and Drinks Coming from a Certain Country or Region
List Stats
42 listings
1 year, 355 days old

Top Remixes

1. The Velvet Underground and Nico - The Velvet Underground
2. Let it Bleed - The Rolling Stones
3. The Who Sell Out - The Who

Metal_Treasure
Error Reporting
See a factual error in these listings? Report it
here
.