Top 10 Music Artist Moments in 2017
Metal_Treasure
All kinds of "moments" are eligible - great moments, crazy moments and even WTF moments.
Both individual musicians and bands can be included in this list.
The Top Ten
1
A Ukraine Zoo commissioned statue of Slayer's frontman Tom Araya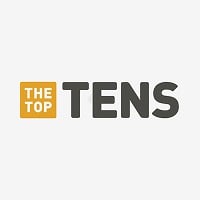 The zoo unveiled a life sized statue of the Slayer lead singer and bassist, in full color. The statue featured a giant rock bearing the Slayer logo, and lyrics to Slayer's "Dead Skin Mask". - Metal_Treasure
2
The son of Metallica's bassist Robert Trujillo, 12-yo Tye, joined Korn as a temporary touring bassist and nailed the basslines with precision like a pro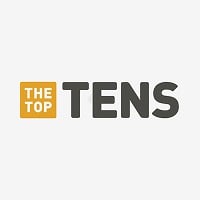 He was amazing too - EliHbk
Great - brettmarksgoldcoast
Korn bassist Fieldy was unable to commit to their South American tour and Korn had to find a temporary replacement. They opted for the whiz kid Tye Trujillo.
This is a great moment for both the father and the son. - Metal_Treasure
3
Gene Simmons of KISS was permanently banned from Fox News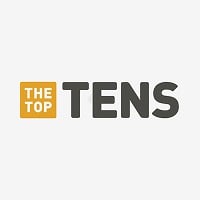 Gene Simmons is the worst. Complete moron who can't play bass well. - Sop
good - EliHbk
In only one day at FOX he did these things:
1) interrupted a weather broadcast
2) made a not well accepted comment about the recent sexual harassment allegations levied at Harvey Weinstein and the like
3) interrupted a staff meeting
4) bared his chest, yelling "Hey chicks, sue me! ", while allegedly thumping a few staffers in the head with his book.
WOW, Gene, you were unstoppable! - Metal_Treasure
4
Ronnie James Dio hologram tour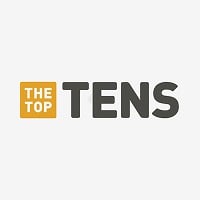 This sounds cool. - EliHbk
I added the image of Dio hologram that was first presented (tested) at Wacken Open Air 2016, and you can see how it looks like. - Metal_Treasure
The hologram tour was an idea of Dio's widow and former manager, Wendy Dio.
Thanks to holographic technology deceased musicians can hit the stage again - Tupac and Michael Jackson already had hologram tours. And now Dio.
The deceased musicians don't personally return to the stage, only their holograms. Dio hologram "performs" with tribute group Dio Disciples. The tour was called "Dio Returns".
Dio hologram tour was polarizing. - Metal_Treasure
5
Melanie Martinez accused of rape
Oh no, well her songs all sound the same but that's horrible!
Used to be crybaby not any more. I stand by timothy heller
Guess you haven't seen the new evidence, or listened to Piggyback yet. - Catacorn
Was about to add this one. - DCfnaf
I'm having a little trouble believing Timothy, and I'll explain for my reasons why.

First, she posted her story online instead of going to the police in the first place. That seems a bit fishy, and it's not something that a rape victim would usually do, because their worst fear is not being believed in, and having others knowing what happened to them.

Second, there have been false claims for different cases. Brian Banks is one of the people who've been falsely accused of rape, and has spent five years in prison until the false accuser admitted that it never happened. A woman claimed to have Justin Bieber's baby until the test results showed negative.

Three, people have pointed out that Timothy's timeline and story doesn't match, and that Melanie was possibly in a different state during when the rape may have occurred. Also after that, Timothy would copy Melanie's style when she posted something new. Why would a rape victim still be friends with her rapist, and ...more
V 2 Comments
6
Papa Emeritus' identity was revealed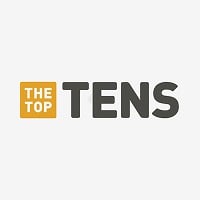 The true identity of Ghost's leader, Papa Emeritus, was finally revealed in 2017, partially due to a lawsuit from former Nameless Ghouls.
So we already know that Papa Emeritus is Tobias Forge.
If you ask me, the whole thing with hiding the identities was a gimmick to get attention. - Metal_Treasure
7
Katy Perry revealed she protested Marilyn Manson as a Christian teen
Katy was raised in a religious family and went to protest Marilyn Manson gigs alongside her church convent. Despite the protest, she appreciated the weirdness of his performance. - Metal_Treasure
8
Kid Rock trolled the USA by faking senate run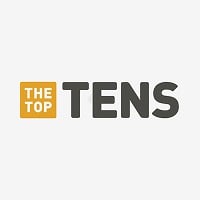 Senator Kid Rock? Probably not. - Metal_Treasure
Lol Kid Rock is awesome - EliHbk
9
Slipknot's Corey Taylor called Nickelback's Chad Kroeger an idiot and a foot
It was interesting to see a fight between these two Stone Sour and Nickelback both released albums this year in my opinion Stone Sours album was better however Nickelback's album was good too in fact one of their best. - christangrant
And a bucket of KFC... Chad deserves it - EliHbk
Corey Taylor actually said Kroeger had "a face like a foot". - Metal_Treasure
10
Kim Kardashian wore a Morbid Angel shirt that made metal fans upset
Morbid Angel is a death metal band. I wonder what K. West thinks about Kim's recent music preferences. And whether he was upset. - Metal_Treasure
I doubt he was. His music has a variety of influences, on "Graduation" he was influenced by Asian music, and on "My Beautiful Dark Beautiful Fantasy" it was progressive rock. He worked with Elton John and Paul McCartney. He sure has a diverse music taste, and I am pretty sure it was him who got her into the band. It doesn't seem like a Kim thing. - Martin_Canine
Martin, are you telling me Mr West is a death metal fan? Oh, that's interesting, I didn't know it. Thanks for the info. - Metal_Treasure
The Contenders
11
Jake Paul made one of the worst songs ever
Yup - DaringXx
That up there is what you call true he doesn't know how to make songs
12
Slayer's Kerry King said Limp Bizkit's existence signaled the end of all music as he knew it
lol - EliHbk
King revealed Limp Bizkit's rise in popularity affected him "I didn't want to play music. I thought, if this is the way that music's going, then screw this, I hate it," he said. - Metal_Treasure
13
Despacito ties One Sweet Day as the longest-running number one hit on the Hot 100.
One Sweet Day is miles better than Despacito. The only reason it tied One Sweet Day is because of Justin Beiber, and his verse wasn't even good. The original version was 50% good, because Louis Fonsi is a great singer, and Daddy Yankee is a low- budget Pitbull bootleg who doesn't know when to shut the hell up. The remix is only 33% good, because Justin Bieber's artificially attached verse is bland, forgettable, and pandering towards the "basic white girls" you find on Instagram.
Thank you Beiber.
14
SpongeBozz revealed his identity
It was underground rapper Sun Diego all along... it was pretty much an open secret, but I was one of the few stupid ones who didn't believe it was him. I even created a list on TTT about why I don't think it's Sun Diego. Well, now I look stupid. - Martin_Canine
15
Kollegah and Fler made up after a year long feud
Ever since the 2000s, the German hip hop labels Selfmade Records and Aggro Berlin had a feud. They exchanged diss tracks and never missed a chance to insult each other in interviews. This feud was not something personal, like most other German hip hop beefs, it was centering around music: rappers at Aggro Berlin, a label that introduced German hip hop to the mainstream and paved the way for every hip hop artist now, has authentical rappers who went a long way from poverty to the top - but their lyrics are pretty simple. Rappers signed to Selfmade Records are extremely lyrical and speak an advanced level of German with many rhetoric figures and word play, but are also highly gimmicky and play stage personas rather than being themselves. The feud started off when Aggro Berlin was THE hip hop label and Selfmade Records was still underground - in the meantime, the first one was shut down and the latter usually has several chart topping albums per year. Though neither Fler (Aggro) nor ...more - Martin_Canine
16 King Diamond became a father and named his son (Byron) after Uriah Heep's singer David Byron
17
Jared Dines performed with Matt Heafy of Trivium
Showed the expansion of band to youtube possibilities - EliHbk
18
Queens of the Stone Age released Villains
And a tour!
19
Bodak Yellow - Cardi B hits number 1 on Billboard Hot 100
She was a stripper ho and now she is an international rap star
20 Christina Aguilera and Pink end their fued
21
The founder of Massive Attack is rumored to be Banksy
Forgot this? - 445956
22
Bibi H.'s "How It Is (Wap Bap...)" becoming the most disliked German video and one of the ten most disliked videos world wide.
It is not a good song, it is trying too hard to be catchy and cheerful, her voice isn't too good and the lyrics are absolutely clumsy. But this massive hate is too much. It's a 2 out of 5 for me, being underwhelming, but there are miles between this and Soulja Boy's "Yahhh! ". - Martin_Canine
23 Bombing at Ariana Grande Concert in Manchester UK
24 Dallon Weekes announces that he's leaving Panic! At The Disco
25 Lady Gaga does the SuperBowl Halftime Show
26 Kesha's return with Praying
BAdd New Item
Related Lists

Best Music Moments of 2018
Top Ten Best Moments In Video Game Music
Most Shocking Music Moments in 2018
Top 10 Memorable Moments in the Music Industry
List Stats
26 listings
1 year, 34 days old

Top Remixes
1. A Ukraine Zoo commissioned statue of Slayer's frontman Tom Araya
2. The son of Metallica's bassist Robert Trujillo, 12-yo Tye, joined Korn as a temporary touring bassist and nailed the basslines with precision like a pro
3. Gene Simmons of KISS was permanently banned from Fox News
Metal_Treasure
Error Reporting
See a factual error in these listings? Report it
here
.