Top Ten Music Artists that are Not Famous in the USA but are Highly Successful in Other Countries
The Top Ten
1
Nightwish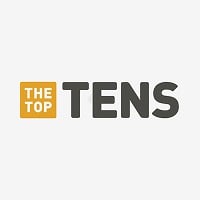 Nightwish is a symphonic metal band from Kitee, Finland. The band was formed in 1996 by lead songwriter and keyboardist Tuomas Holopainen, guitarist Emppu Vuorinen, and lead singer Tarja Turunen. It's currently formed by Tuomas, Emppu, lead vocalist Floor Jansen, bassist and vocalist Marco Hietala, ...read more.
2
Anastacia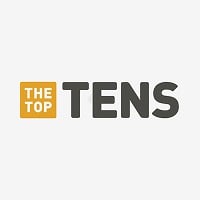 Anastacia Lyn Newkirk is an American singer-songwriter, producer and former dancer. Her first two albums Not That Kind and Freak of Nature were released in quick succession to major success.
Paid my Dues, I'm Outta Love, One Day in Your Life

All massively popular songs in Europe.
She's HUGE everywhere
She's HUGELY popular here in England. At least...ohh...Eight people like her music. - Britgirl
She's American... but she kind of topped the charts and went multi-platinum everywhere else in the world.
Her album "Anastacia" alone topped the charts in 11 countries and sold more than 3 million copies in Europe... it never charted in the US. - Martin_Canine
3
Within Temptation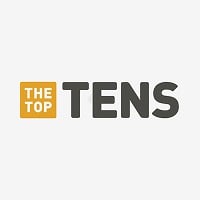 Within Temptation is a Dutch symphonic metal band founded in April 1996 by vocalist Sharon den Adel and guitarist Robert Westerholt.
4
Sixto Rodriguez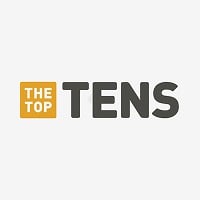 Sixto Diaz Rodriguez, going only by his surname Rodriguez as his stage name, is an American singer-songwriter and guitarist born on July 10th, 1942 in Detroit, Michigan. ...read more.
5
Casper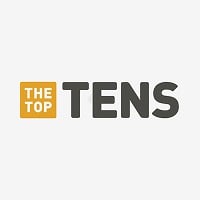 Benjamin Griffey, better known by his stage name Casper, is a German rock musician, singer-songwriter and rapper of American descent born on September 25, 1982 who rose to massive national fame in Germany with the blockbuster album "XOXO" (2011), which received rave reviews by critics. Despite being ...read more.
6
Sarah Connor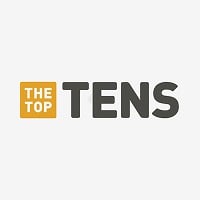 Sarah Marianne Corina Lewe, better known by her stage name Sarah Connor, is a German pop and soul singer and occasional songwriter from Hamburg born on June 13, 1980. ...read more.
7
Helene Fischer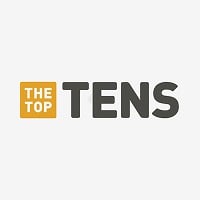 Jelena Petrowna Fischer, better known by her stage name Helene Fischer, is a German pop and schlager singer of Russian descent, born on August 5, 1984. ...read more.
Her album "Farbenspiel" sold 2 million copies in Germany alone... it went ten timed platinum. That makes it one of the 20 best selling albums of all time in Germany. What. The. Freak.

She has a really great singing voice, nobody can deny that, but I never got what's so special about that album. She had a smash hit with "Atemlos durch die Nacht", but none of the other songs on the album have that appeal. It's just... generic pop songs. But hey, I won't complain. I am pretty neutral towards her. But really, I have no ides what happened there. In one moment she was one of many German schlager singers, and then all of a sudden, overnight, she performs in front of sold-out stadiums. Yup. - Martin_Canine
8
Andrea Berg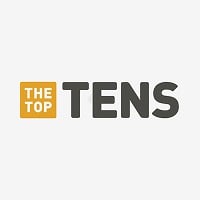 Andrea Ferber (born Andrea Zellen), better known by her stage name Andrea Berg, is a German singer-songwriter in the schlager genre that was born on January 28, 1966. ...read more.
9
David Hasselhoff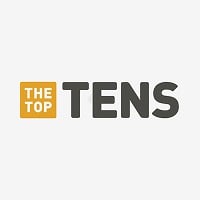 David Michael Hasselhoff, nicknamed "The Hoff", is an American actor, singer, producer, and businessman, who set a Guinness World Record as the most watched man on TV.
He is very big in Germany.
10
Conchita Wurst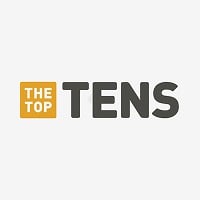 Conchita Wurst or simply Conchita is the stage name and persona of Austrian singer Tom Neuwirth, who was born on November 6, 1988 . ...read more.
He's just gay and ugly
What am I seeing? - RobertWisdom
I just laughed so hard when I first looked at that face.
The Contenders
11
Marianas Trench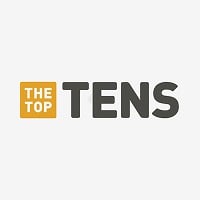 Marianas Trench is a Canadian rock band from Vancouver, British Columbia, formed in 2001. The band consists of members Josh Ramsay, Matt Webb, Mike Ayley, and Ian Casselman.
Most amazing band ever! Give them a try and they will be your new favorite!
12
The Kelly Family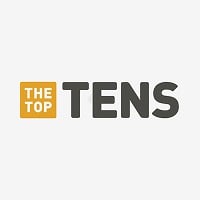 13
Poets of the Fall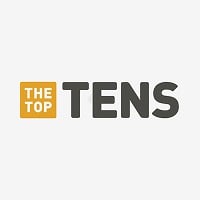 They are extremely popular in Finland - kempokid
14
Johnny Hallyday
Second biggest solo artist from mainland Europe after Julio Iglesias.
Massive in France. - JoLeKosovo
15
Cliff Richard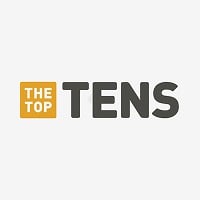 This guy was massive he is the best selling UK solo artist in the history of the UK singles charts he did have a couple minor hits in the US as well but he was never really famous there. - Powell
16 Dami Im
17
Silbermond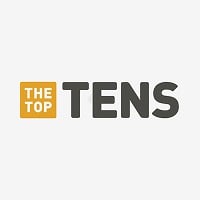 Silbermond is a German alternative rock band consisting of Stefanie Kloß (vocals), Thomas Stolle (guitar), Johannes Stolle (bass), Andreas Nowak (drums) that formed in 2000. ...read more.
Amazing German female fronted alternative rock band. Have had chart topping albums and went two times platinum with two of their albums. I think it's kind if weird which German artists make it big outside of their home country. Rammstein does not fit the mainstream in any way. Silbermond could have been huge in the US as alternative rock was at its peak in the 2000s. Sure, the lyrics are in German, but so are Rammstein and the music of Silbermond speaks for itself. - Martin_Canine
18
Suzi Quatro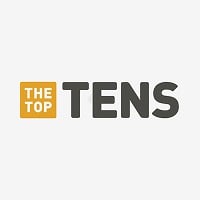 Susan Kay "Suzi" Quatro is an American hard rock singer-songwriter, multi-instrumentalist, and actress. She was the first female bass player to become a major rock star, breaking a barrier to women's participation in rock music.
19
Kelly Rowland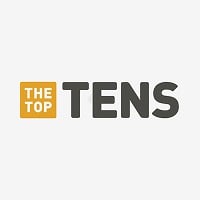 Kelendria Trene "Kelly" Rowland is a Grammy Award winning American singer, songwriter, actress and television personality.
20
The Jam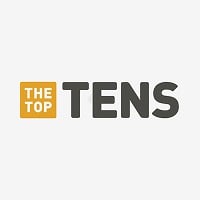 The Jam were an English mod revival/punk rock band during the 1970s and early 1980s, which formed in 1972 at Sheerwater Secondary School in Woking, in the county of Surrey.
These guys have 4 number 1 singles in the UK, along with a single number 1 album, but never made an impression in the US. The band's frontman, Paul Weller, is held up with the likes of Eric Clapton, Paul McCartney, Elton John and George Michael, yet his solo career did worse in the US than with the Jam. The Jam are up there with Nirvana, the Police, Rush and Motörhead as one of the greatest power trios in music, but very little people know about them outside the UK.
21
Take That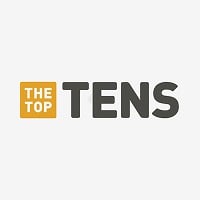 Take That are an English pop group from Manchester, formed in 1989. The group currently consists of Gary Barlow, Howard Donald, and Mark Owen.
22
Slade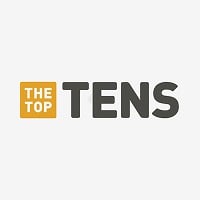 Slade are an English rock band from Wolverhampton. They rose to prominence during the glam rock era in the early 1970s, achieving 17 consecutive top 20 hits and six number ones on the UK Singles Chart.
23
B'z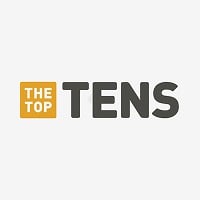 B'z is a Japanese rock duo, consisting of guitarist, composer and producer Takahiro "Tak" Matsumoto and vocalist and lyricist Koshi Inaba, known for their energetic hard-rock tracks and pop ballads.
One of the best selling rock bands ever ahead of the likes of Nirvana, Guns N' Roses, Bon Jovi and The Who mostly because of their insane level of dominance in Japan. - Powell
24
Ayumi Hamasaki
One of the best selling female pop stars of the past 20 years ahead of Miley Cyrus, Ariana Grande, Avril Lavinge and Christina Aguilera. - Powell
Like the B'Z based on extreme popularity in Japan the worlds 2nd biggest music market. - Powell
25
Robbie Williams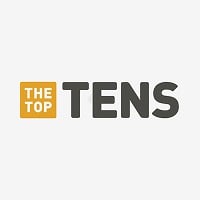 Robert Peter Williams is an English singer, songwriter and actor. He was a member of the pop group Take That from 1990 to 1995 and again from 2009 to 2012. He has also had commercial success as a solo artist.
One of the biggest male pop stars of the past 20 years has sold more records than The Weeknd, Enrique Iglesias, Sam Smith or Shawn Mendes. - Powell
These sales are based on his massive popularity in the UK where he is the best selling UK solo artist ever along with Latin America where he is the best selling non Latin American artist ever along with a reasonable level of popularity in Europe he has never charted in the US. - Powell
BAdd New Item