Top Ten Music Artists Containing the Umlauts Ä, Ö and Ü
Martin_Canine Umlauts (actually "Umlaute", it being a German word with the plural ending -e) are letters commonly found in certain languages. The letters are characterized by two dots over at the top. In the German language, only the umlauts ä, ö and ü are used, but in other languages there are others as well.

In German, none of the letters are pronounced any similar to their counterparts without the dots so it looks pretty weird to a speaker of German if people write e.g. "Die Arzte" instead of "Die Ärzte". A correct alternative spelling would be "Die Aerzte", with "Ä" being replaced by "ae" ("oe" is "ö" and "ue" is "ü"). But this is not commonly used except in crossword puzzles.

"Ä" is remotely pronounced like the "A" in the English word "Care".
"Ö" is remotely pronounced like the "U" in "Hurt" or the "O" in "Work".
I spent much time thinking about how to describe "Ü", but there appears to be no such sound in the English language. It his however remotely pronounced like the letter "U" in the French word "Une".
The Top Ten
1
Björk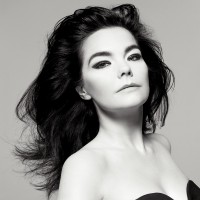 Björk Guðmundsdóttir, known mononymously as Björk, is an Icelandic singer and songwriter. She is most famous for her eclectic music styles and experimentation on electronic pop music.
Since she is Icelandic, I don't really know if her name is pronounced like in German or if that letter in her name can be compared to German umlauts, but it's an "ö" so I guess it counts.

Björk makes avantgarde so highly enjoyable. She never comes off as pretentious or cold like many in her genre, she's always so alive and it feels very emotive. It helps that she started off fairly poppy (even though it's the kind of pop that people whose taste range beyond pop enjoy most) and then slowly started moving away from these familiar structures. What can be said about Björk is that she really feels the music, it's a deeply sensual experience. She knows that anything can be music if just felt, and she really expanded the boundaries of the music world in an unusually fascinating and wonderful way. - Martin_Canine
2
Die Ärzte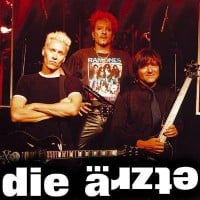 Die Ärzte (German for "The Doctors"), is a German rock band currently consisting of Farin Urlaub (vocals, guitar, bass), Bela B (vocals, drums, guitar) and Rodrigo González (vocals, bass, guitar, piano), that formed in 1982 in Berlin. ...read more.
Die Ärzte are legendary, not unlikely among the let's say five most popular, acclaimed and greatest German bands of all time, nationally. They started off as punk in the 80s, and later on added more different subgenres of rock to their style but still kept their original essence. The band's lyrics are noted for their extreme creativity, often highly political ("Schrei nach Liebe" is not only the most famous German protest song of all time [against neo nazis], it's also generally known as among the ultimate peaks in German music history), but even more often bizarrely humorous. The band often has a surreal, random or everyday humor (they made an entire concept album about hair, and released a comic 30 second song as a full blown maxi single including music video), and often intentionally tasteless (incest, bestiality, hard sex, all to a cheerful tone). They gathered a massive fanbase and released classic albums and songs everybody in Germany knows and owns. And gosh, do I love ...more - Martin_Canine
3
Udo Jürgens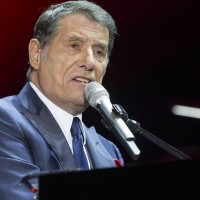 After Falco, Udo Jürgens may be Austria's most famous non-classical music artist. The composer, singer and pianist left a legacy of more than 1000 songs he worked on, and released countless hits that everybody knows in all German speaking countries. Many young people may dismiss him as a schlager singer, but he never was that. He was a highly respected musician in both popular and serious music loving circles and his songs such as "Griechischer Wein" or "Ich war noch niemals in New York" are widely acknowledged as masterpieces of German language music. His music was also often contained sharp criticism and characterized social issues, but note that he was foremost a composer and singer, and only occasionally wrote lyrics. And even though I highly respect lyricists, his compositions are far more mind blowing anyway. - Martin_Canine
4
Blümchen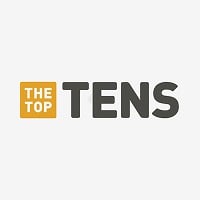 Jasmin Wagner is a German singer born on April 20, 1980, who had her biggest success with her albums released under the stage name Blümchen. She also released English language versions of her first two albums under the pseudonym Blossom, and one German language album under her birth name. ...read more.
Blümchen was one of these artists that sold millions and millions of records yet nobody openly admitted to listening to her, until one and a half decades later nostalgia made it socially acceptable.
When she was successful I was still so young I didn't know her, but when as a teen I developed a taste for 90s eurodance music, her uber kawaii happy hardcore teen pop hybrid became irresistible to me. Really, half of her songs sound like openingas of magical girl animes. Who wouldn't love that?

Her stage name translates to "Little Flower" by the way (that "chen" being a bit like the Japanese "-chan" ending). She however released English language versions of her songs under the pseudonym Blossom. I'm glad she didn't use Flowey, which would arguably be the most accurate translation of her name, but two decades later, people would have thought of her of a homicidal soulless being from the Underground. - Martin_Canine
5
Jack Ü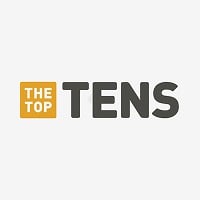 Ah yeah, Skrillex and Diplo. I really hope that one album wasn't their only one. There were some awesome drops in there, better than most things they released individually. It just didn't reach full potential yet. It was a bit short and there were too many unnecessary skits added. Therefore, some songs have a bit of an unfortunate structure ("Febreze" starts with the build up to a drop, then comes the drop, then the first verse, another build up with drop, then the second verse, then another build up... and then it cuts to a skit instead of a final drop).
But still, their self titled album really stands out positively.

Question: How do people from English language countries pronounced that name? - Martin_Canine
6
Christina Stürmer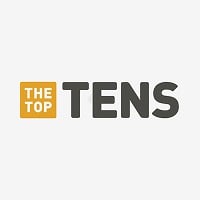 Christina Stürmer is an Austrian alternative rock singer that was born on June 9, 1982 in Linz. ...read more.
Stürmer definitely has the rock in her voice. When she came second in the Austrian talent search show Starmania it earned her national success as a pop singer, far more than the winner, but her career really began when she switched towards a more rock oriented style with a certain tomboyish attitude and became famous in Germany where she was compared to the band Silbermond. And "Ich lebe" is simply an awesome song (the 2005 rock recording, not the original way too soft pop version). - Martin_Canine
7
Söhne Mannheims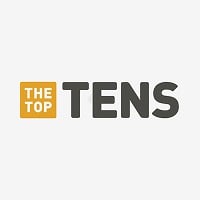 I have to say it again: Xavier Naidoo is musically great, no one in their right mind would argue with the fact that he is the biggest force in German soul and RnB, a lyrical poet and an emotional singer. And the same goes for his group Söhne Mannheims. As a solo artist, he is more successful, but nevertheless he likes to gather with his likeminded musicians and release some wonderfully soulful songs.

Now, let's talk about the elephant in the room: he is a horrible conspiracy theorist who believes satanic puppetmasters rule the world, that we live right before the apocalypse and that he is on a mission to save us. This goes beyond political criticism (which is definitely needed and very welcome) and straight into the same heavy paranoia B.O.B. suffers from.
So far, it was okay. He at best hinted at this in his music and the songs were more of a universal celebration of life and that we should look beyond our horizons. But on the last Söhne Mannheims album, they go so far as ...more - Martin_Canine
8
Einstürzende Neubauten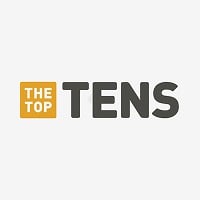 9
Motörhead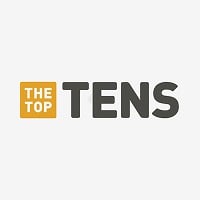 Motörhead were an English heavy metal band formed in June 1975 by bassist, singer, and songwriter Ian Fraser "Lemmy" Kilmister, who was the sole constant member; guitarist and songwriter Larry Wallis; and drummer Lucas Fox. The band's harsh vocals and fast paced tempos helped inspire speed metal and ...read more.
They are a British band and Lemmy said about the umlaut character ö "I only put it in there to look mean".
I'm not sure what he had in mind. - Metal_Treasure
German is internationally associated with darkness, anger and negative feelings, that's why. - Martin_Canine
10
Münchener Freiheit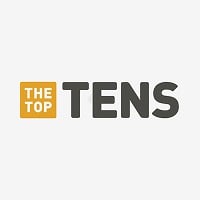 The Contenders
11
Teräsbetoni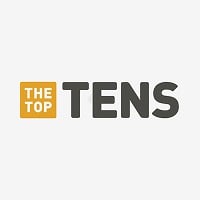 Teräsbetoni is a Finnish power metal band formed in 2002. They got their first recording contract thanks to a petition, started by excited fans who wanted a recording contract for the band and sent it to several record companies. In 2008 Teräsbetoni represented Finland at the Eurovision Song Contest ...read more.
They are a Finnish metal band and ä exists in their alphabet. Teräsbetoni translates to "steel concrete" (lit.), or reinforced concrete.
I like this band, especially their singer - Jarkko Ahola (very powerful and overall, godly tenor voice). Their songs are in Finnish, mostly power metal: Missä Miehet Ratsastaa, Teräksen Taakka, Metalliolut - Metal_Treasure
12
Böhse Onkelz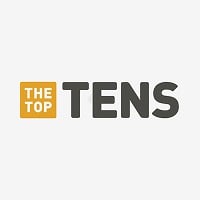 13
Mötley Crüe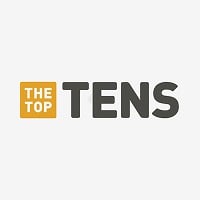 Mötley Crüe was an American metal band formed in Los Angeles, California on January 17, 1981. The group was founded by bassist Nikki Sixx and drummer Tommy Lee, lead vocalist Vince Neil and lead guitarist Mick Mars.
14
Kivimetsän Druidi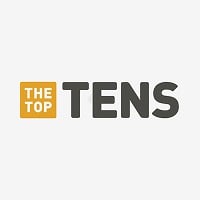 Metal band from Finland - Metal_Treasure
15
Kälter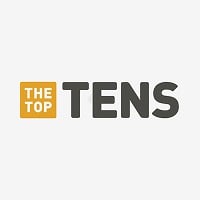 Kälter is a Canadian death metal band from Lévis, Québec, formed in 2006. Subgenre: Progressive Melodic Death Metal.
16
Wisecräcker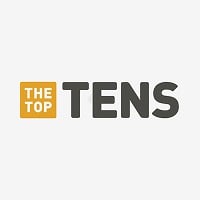 I know them by their ska cover of Metallica's Master of Puppets. Very funny cover I like. - Metal_Treasure
17
Hansi Kürsch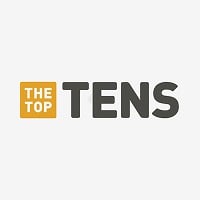 Hansi Kürsch, born Hans Jürgen Kürsch, is the lead singer, lyricist, co-composer and bassist for German power metal band Blind Guardian . Heavily influenced by Freddie Mercury, he creates a huge choir effect by overdubbing his own voice multiple times in complex, overlapping vocal harmonies. He records ...read more.
BAdd New Item