Top Ten Music Artists that Have Both Power Metal & Hard Rock Songs
The Top Ten
1
Rainbow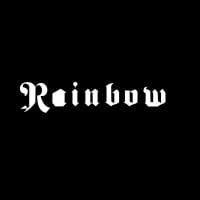 Rainbow are a British rock band led by guitarist Ritchie Blackmore from 1975 to 1984 and 1993 to 1997. They were originally established with Ronnie James Dio as the lead singer and lyricist. Rainbow were ranked No. 90 on VH1's 100 Greatest Artists of Hard Rock. The band has sold over 28 million albums ...read more.
Fantastic band
2
Yngwie Malmsteen

Yngwie Johan Malmsteen is a Swedish guitarist, songwriter and bandleader who was born on June 30th, 1963, in Stockholm, Sweden. He was known for his neoclassical metal playing style back in the 1980s.
Yngwie Malmsteen's Rising Force is a band, but its more likely an arrangement under his name. Like Ozzy Osbourne's first lineup (Blizzard of Ozz) or Secondhand Serenade (John Vesely). Though it doesn't matter of me anyway. Because every album is recorded by a team. - zxm
He's not a band though.
But he's mostly a neoclassical metal artists. But some of his songs sound a lot like power metal. Its because power metal and neoclassical metal have similarities. Especially in the solos. Neoclassical metal solos are mostly shredding, a lot of notes picked,fast. Where power metal is also same. The difference is that power metal more or less stays in a range. Its fast. Where neoclassical metal could be both fast and slow (average) sometimes. Power metal follows the speed metal picking technique, but neoclassical metal chord progression techniques. - zxm
@zxm originally the list was titled as "Top Ten Music Artists Who Have Both Power Metal & Hard Rock Songs" this is why he's on the list.
The name of the band is Yngwie Malmsteen's Rising Force but it goes by Yngwie Malmsteen for short, or even just Yngwie.
It also means the musician Yngwie Malmsteen.
He has released albums alternately as Yngwie Malmsteen, Yngwie J. Malmsteen and Yngwie J. Malmsteen's Rising Force. - Metal_Treasure
3
Deep Purple

Deep Purple are an English rock band formed in Hertford in 1968. They are considered to be among the pioneers of heavy metal and modern hard rock, although their musical approach changed over the years. Originally formed as a progressive rock band, the band shifted to a heavier sound in 1970. Deep Purple, ...read more.
4
Manowar

Manowar is an American heavy metal band from New York City, New York. Formed in 1980, the group is known for lyrics based on fantasy and mythology.
Manowar's music is so special it is not really classifiable into any music genre. Most of their songs sounds like a mix of hard rock and power metal though.
5
Queensryche

Queensrÿche is an American progressive heavy metal band formed in 1982 in Bellevue, Washington, out of the local band the Mob. They released their self titled EP in 1984, but didn't gain notoriety until the release of their critically acclaimed album Operation: Mindcrime in 1988. As of now, they ...read more.
6 Riot V
7
Helloween

Helloween is a German power metal band founded in 1984 in Hamburg, Northern Germany. The band is a pioneering force in the power metal genre, and their second and third studio albums, Keeper of the Seven Keys: Part I and Part II, are considered masterpieces of the genre.
8
Edguy

Edguy is a heavy metal band from Fulda, Germany that was founded in 1992 by 14-year-old students Tobias Sammet, Jens Ludwig, Dominik Storch and Dirk Sauer.
9
Running Wild

Running Wild is a German heavy metal band, formed in 1976 in Hamburg. They were part of the German metal scene to emerge in the early to mid-1980s.
10
Rage

Rage is a German heavy metal band, formed in 1984 by Peter "Peavy" Wagner. They were part of the German heavy/speed/power metal scene to emerge in the early to mid-1980s.
BAdd New Item