Music Artists You'd Like to Perform at the 2014 Sochi Olympics Opening Ceremonies
DISCLAIMER: this list is in no way official. There is little chance, unfortunately, that the Olympics committee would view, let alone, consider, this list for their opening ceremonies performers selections.

Let's plan ahead, y'all! The more recent 2012 poll results shifted, a lot, and by that time, planning was finished and sealed for the opening ceremony. Hopefully, at this point, perhaps we can build up interest and solidify our input before final decisions are made. You've voted for the artists you wanted to see, but unfortunately, it didn't carry through. With a good 1 1/2-year start, perhaps that can change!

Please, no proxies, no multiple-browser voting, no voting more than once WHATSOEVER. A truly quantified gauge rather than a clicking contest would be refreshing. Please keep that in mind.
The Top Ten
1
Kagamine Rin and Len
They're both incredible vocaloids who have as much ability and potential compared to any other singer I have ever heard. I believe that the two of them performing can change how other's view music by showing the world what they're capable of. Every night before I go to bed I always plug my headphones into my IPAD and listen to their music. No matter how bad of a day I have they always seem to cheer me up. Their smiling faces (sometimes frowning or crying) give me an empathetic feelin that always brightens my mood. So let's vote for these two talented vocaloids, and perhaps they can change the world of music!
Ps, perhaps I like Rin a little bit more than I should
They were created as the second Vocaloid2 voice program, as the mirror image singers from the future. Since then, they have amassed even more fans the Hatsune Miku. Their songs have the most depth, and they would be perfect for the Olympics. By the way, they can sing other languages just as well as Miku.
Many people bust on them because they're not real, that they can never sing as well as humans. With just a little hard work, they can easily be mistaken for humans. Also, many new Vocaloid fans just follow Miku because the Kagamines seem to be for "veteran Vocaloid fans". They are just as good for beginners as Miku. They will be the first 3D holograms to sing!
Think about the Kagamines... Yea that's what I thought... OTHER CRYPTON VOCALOIDS NEED MORE LOVE! Like I hate it when people hate on vocaloids cause they're not real. Do they sound real? YES! Are they're songs great? YES YES! RIN AND LEN? YES YES YES! American Pop these days stinks cause they all talk about the same thing OVER and OVER again. Maybe synthesizer programs should get on stage and sing... So yep I want vocaloids this time and not boring American Pop singers. Why I chose Rin and Len over miku/everyone else is because they probably have one of the most unique voices of all vocaloids! (LEN! ) I just think they should get more attention. Great songs, adorable, (RIN! ) and they're songs are about daily life things... Lost destination, Abstract Nonsense, Daughter/Servant of evil, (Well if you think about its real life. ) and many other songs! HORRAY FOR RIN AND LEN! (Plus the others... ) As long as Lens fangirl song doesn't start playing we should have a great olympics! ( Lens ...more
2
Hatsune Miku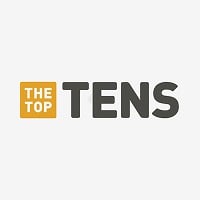 Hatsune Miku, sometimes referred to as Miku Hatsune, is a humanoid persona voiced by a singing synthesizer application developed by Crypton Future Media.
A lot of people bash on Miku because they say she isn't "REAL". Well in my opinion, what makes her just as "REAL" as other singers is her ability to touch the hearts of her fans. And I'm one of those fans. Ever since I first heard her sing, all I've listened to is her music. I feel that when she sings, she sounds like she's putting just as much emotion into her music as any other singer. She has an incredible singing voice and appeals to a wide audience of people; from young children to adults. Anyone could enjoy her music. If anyone has the potential to change the future it's her. COME ON FELLOW MIKU FANS! LET'S VOTE FOR HER AND HELP HER CHANGE THE WORLD!
WKO signing out and helping spread the word; like you should be doing.
The most common reason that Vocaloids are looked down upon is because that they are not "real" and sound so "artificial". Well, the thing is, music itself is artificial. Non-artificial music is just noise. So what if Vocaloids are not real people? What matters is that their music is real and can be heard and enjoyed by people all over the world. We are also fortunate to have so many talented artists providing us with visual presentations of the Vocaloids in forms of drawings and videos, what more do we need? Miku and all the other Vocaloids represent the immense power of music. The power to spread joy and happiness and bring people all around the world together, regardless of race or gender. This is also the essence of the Olympic spirit. Therefore Miku would be a perfect choice to perform at the Olympic opening ceremony, no other human singers could represent the Olympic spirit better than Miku, or any other Vocaloids. Don't be so judgmental about the form the music is presented in, ...more
I see nothing wrong with Hatsune Miku (technically all Vocaloid in general) performing at the Olympics. Miku has fans around the world and her songs (all Vocaloid songs technically) are also made by her fans. Song writers around the globe work hard to make these songs for other fans around the world to enjoy. The Olympics is an event where people around the world gather together for athletic competition, and Vocaloid and Hatsune Miku is an icon in music that brings people together through music.

"Music is something you enjoy. Regardless or not if the singer in question is real or fantasy. That's why everyone can enjoy it. " Hatsune Miku and Vocaloid is essentially the embodiment of this quote.
What makes Hatsune Miku number one on this list she has the ability to touch peoples hearts from poor people who don't have any money to rich people who can buy almost anything other singers don't have that ability Hatsune miku has been famous for years everwere around the world fans support her The music industry leaders in america and UK don't really know or care about her because shes not real Hatsune miku fans need to open up and spread the word of hatsune miku from the internet and the real world so hatsune miku and other vocaliod can be on the radio and other music networks Hatsune miku is only about music not ANIME even most of her fans watch anime were not crazy like Justin Bieber fans and one direction fans who bash on any any one who hate them we are peaceful fans who want to make you life better and show the world of hatsune miku If any one threaten to attack us for real we have the power of most of the internet on our side since the save miku campaign we grew even more and ...more
3
All Vocaloids
Why would you only vote for Miku or the Kagamine twins when you can vote for ALL THE VOCALOIDS! Vocaloids have many different songs and beautiful voices. More people need to learn about Vocaloids! Everyone knows about Justin Beiber and One Direction and all those people, but I have never heard Vocaloid on the radio. It's about time Vocaloids were introduced to EVERYBODY... I'm so glad Vocaloids are occupying the top spots on this list. VOTE VOCALOIDS
All of the Vocaloids are amazing singers and should be expressed in public events, even if they are not real. Vocaloids are computer singers, They are usually not seen a lot in America and other country's other then Japan, which they are VERY famous there.
The Vocaloids ARE WAY BETTER than girls generation COME ON who needs a whole bunch of normal girls performing BORING get the vocaloids CHANGE TO THE WORLD
All of them should perform! (Or at least as many as they can! ) If not the Japanese vocaloids, maybe the english ones, like Sonica or Oliver. It isn't all about Miku, you know! All of them deserve the same amount, if not more, attention Miku gets. They represent just how much technology has advanced. At times, vocaloids sound more human than those crappy artists using autotune!
4
Megurine Luka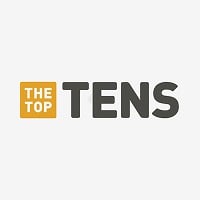 Megurine Luka is a humanoid persona voiced by a singing synthesizer application developed by Crypton Future Media, headquartered in Sapporo, Japan.
Luka needs to be 4th 1st all vocaloids 2nd hatsune miku 3rd rin and len and 4th luka if all vocaloids come then luka will be included
Luka needs to perform she is amazeing and needs more attention since she came out she has amazed even more fans than meiko gumi lily even kaito! Luka deserves this.
Luka is better than Miku in my opinion! But that's just what I think, I want her to perform! She should be first, then Len and rin, then Meiko and so on! But if not Luka, all Vocaloids with Luka as the star! It would be so cool.
I couldn't careless about the rest. But Luka is Luka.
5
Katy Perry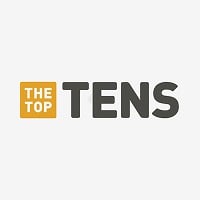 Katheryn Elizabeth Hudson, professionally known by her stage name Katy Perry, was born on October 25, 1984 in Santa Barbara, California. She is a singer, songwriter, actress and an ambassador on one of the most popular companies of now, UNICEF. ...read more.
I personally think that Katy Perry is an inspirational, great singer. I hope she performs at Sochi. - swrs1234
I think she is the best! Her stage performs are so colorfull and brilliant :D I love her so much and she means a lot to me
My name is scotty masters I what to hear katy perry last firday night
performs songs on radio stations of 107.7 magic
hi katy perry I need you now life with you forever are you feeling in love with
scotty masters my life
6 AKB48
7
Girls' Generation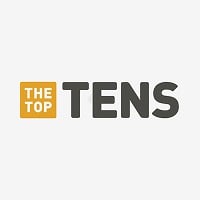 Girls' Generation, also known as SNSD, was formed in South Korea, in 2007. The current members are Taeyeon, Sunny, Tiffany, Hyoyeon, Yuri, Sooyoung, Yoona, and Seohyun. Jessica left in 2014. They are known as the second best selling girl group of all time, Korea's National Girl Group, and one of ...read more.
They are wonderful and also are a awesome music group!
They are the best. So talented, so kind, so beautfiul VOTE!
They are reallytalented and they never went at the olympics ceremony
Girl's Generation is absolutely so talented...
I think, compared to Hatsune Miku, they are almost twins. Girl's Generation can dance just as well and sing just as well as Miku. Especially their leader, Taeyeon. Her voice is just beautiful. She can sing really high and really low.
Comparing to Miku, Girl's Generation's dancing and singing is unbelievable. They are just as good as Miku. I am also a Miku fan but I choose to stay on Girl's Generation's side... They are actually human yet they can do all the things Miku can. They can dance, sing, act cute, stay cute...
They also have a member that speaks really good English. Tiffany and Jessica had the best English since they were born in America but Jessica left but Tiffany's still there.
Please please please let Girl's Generation go to the Olympics! Give them a chance to prove to everyone that they truly are talented.
8
Justin Bieber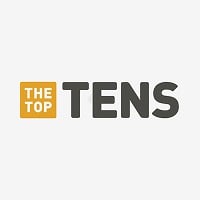 Justin Drew Bieber (born March 1, 1994) is a Canadian singer, songwriter, and record producer. He currently resides in Ontario, Canada and is Christian. He is the son of author Pattie Mallette. ...read more.
I like Justin Bieber very much. I hope he can appear in the London Olympic Games Olympic Games add different colors to.
9
Green Day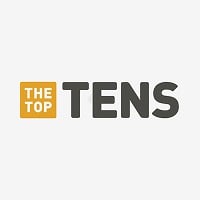 Green Day are an American pop punk, punk rock, and alternative rock band formed in East Bay, California in 1986. The members include Billie Joe Armstrong (vocals and guitar), Mike Dirnt (bass), Tré Cool (drums) and Jason White (guitar) . Green Day are associated with punk rock, pop punk and alternative ...read more.
To the one who put the flaw, really? You know there's Summer Olympics and Winter Olympics, right? Like Vancouver 2010? The Winter Olympics is next year!
One slight flaw with your list; the next Olympics is 2016 not 2014. Green Day should perform reguardless.
10
Lady Gaga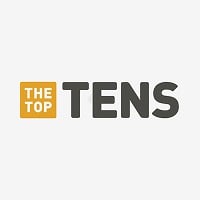 Stefani Joanne Angelina Germanotta, known professionally as Lady Gaga, is an American singer, songwriter, and actress. ...read more.
She has a great charizma to make a show hot and sizzling. She deserves the spot in the ceremony
The Contenders
11
Linkin Park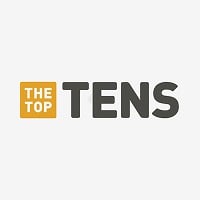 Linkin Park is an American rock band formed in Agoura Hills, California, in 1996. The members currently include Mike Shinoda (vocals, keyboards, rhythm guitar), Brad Delson (guitar), Dave "Phoenix" Farrell (bass), Joe Hahn (DJ) and Rob Bourdon (drums). Linkin Park are associated with a mixture of Alternative ...read more.
Linkin Park is awesome. that's why
12
Enrique Iglesias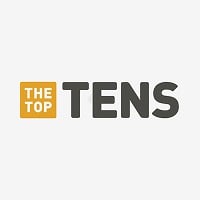 Enrique Miguel Iglesias Preysler, known professionally as Enrique Iglesias, is a Spanish singer, songwriter, record producer and actor.
He will rock the ceremony. As he has many hard rock songs. Ladies will go crazy.
13
Super Junior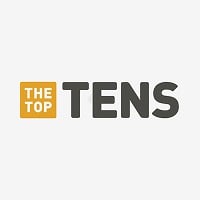 Super Junior is a South Korean boy band. Formed in 2005 by producer Lee Soo-man of S.M. Entertainment, the group comprised a total of thirteen members at its peak.
Super Junior has been through so much and really are one of the greatest musical acts out right now. They always put on a fantastic performance no matter what. They show their talents a variety of ways, both as a group and on their own. They're so humble and always show their love to their fans. If you ever have a chance to search them on youtube, you won't regret it. ELF will forever be by their side! Super Junior Fighting!
JJANG! They're really amazing! The BEST boyband EVER in the WORLD! VOTE THEM, ELF and you will never regret bout that!
14
SHINee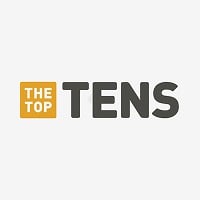 Shinee is a South Korean boy band formed by SM Entertainment in 2008. The group is composed of four members: Onew, Key, Minho, and Taemin. Originally a five-piece group, vocalist Jonghyun died in December 2017.
SHiNee hasn't done many activities inn the states so it'll be good for them to come here. Plus, everyone will love them. They are pretty much legends. From their vocals to their dancing, how could they not be ranked number 1?!
Shining Shinee!
Vote them guys if you really one true SHINee world
Shawol like the rice and shinee like is the soup!
15
Mariah Carey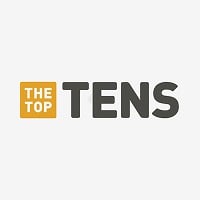 Mariah Carey, born March 27, 1970, is an American singer, songwriter and actress. She is one of the biggest best-selling women in the music industry, with 18 number 1 records to her name. She is regarded as a sex symbol through her songs and music videos, and she is "well known" for her over-the-top ...read more.
16
One Direction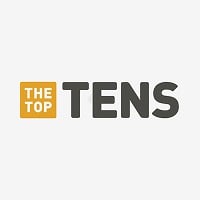 One Direction (commonly abbreviated as 1D) were a British-Irish pop boy band based in London, composed of Niall Horan, Liam Payne, Harry Styles, Louis Tomlinson, and previously, Zayn Malik until his departure from the band on 25 March 2015. The group signed with Simon Cowell's record label Syco Records ...read more.
One Direction are amazayn! They have made it extremely far and what better way than to really feel accomplished then to sing at the OLYMPICS! I'm sure thousands of fans would be happy. One Direction isn't just a boy band for girls many adults like their music too! One Direction for the 2012 Summer Olympics!
Number one material here
They sing at the 2012 London Olympics, so why couldn't they sing at the Sochi 2014 Olympics? I'm watching the closing ceremony only for the, just saying :)
If they sing at the 2014 Sochi Olympics, there will be a lot of people watching the Olympics, they really should sing here!
Okay, these 5 guys just are amazing! They are so popular, and about every teen girl would want to go to the opening ceremonies just to see them!
17
Kim Hyun Joong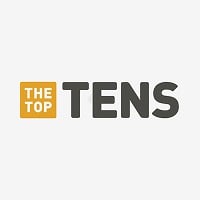 Kim Hyun-Joong is a South Korean entertainer, actor, singer, dancer, and the leader and main rapper of boyband SS501.
I love kim hyun joong
18
Spyair
It would be awesome if they play in the Olympics.
If. This band
19
Madonna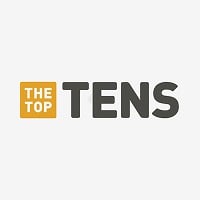 Madonna Louise Ciccone, known professionally as Madonna, is an American singer, songwriter, actress, and businesswoman. She influenced a lot of singers such as: Lady Gaga, Jennifer Lopez, Rihanna, Beyonce Knowles and Britney Spears. She is known as Queen of Pop and at modern pop culture specifically ...read more.
20 Kana Nishino
21 Yuya Matsushita
22
Yui
Yui is an inspirational singer and she deserved a spot performing at the olympics.
23 Mayday
24
JYJ
I love JYJ very much. I want to see them in the London Olympic Games Olympic Games. they're so amzing
I love JYJ very much.They are so amazing.
25
Lena Katina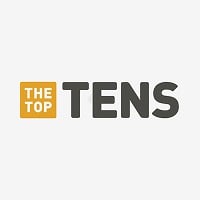 Elena Sergeevna Katina, better known as Lena Katina, is a Russian singer and songwriter who is best known for her work with Russian duo t.A.T.u.
Well, the winner was tatu, since they did perform. I would've preferred just Lena. I would've loved hearing "just a day" or "waiting'.
It will be ridiculous if they don't choose Lena or tATu to perform at the games. She is the most successful artist in Russia. It will be great if tATu reunites in this event.
The angelic voice of the most successful Russian group, ever...T.A.T.U... Belongs to Lena Katina.
Ha Ha! I just found a whole face book account titled: We Want T.A.T.U. To Perform In The 2014 Olympics In Russia
26
Vitas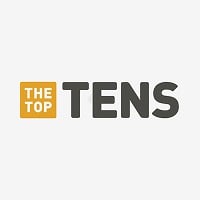 Vitaliy Vladasovich Grachov, known professionally as Vitas, is a Ukrainian singer and songwriter. He sings mainly in Russian. His music is often difficult to categorize, incorporating elements of techno, dance, classical, jazz, and folk music.
Vitas could not come to America because of the politicians and visa is an obstacle, but a lot of people want to see Vitas.
27
Big Bang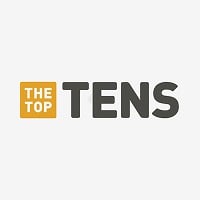 Big Bang is a South Korean boy band formed by YG Entertainment. The group consists of 4 members: G-Dragon, T.O.P, Taeyang, and Daesung.
Bigbang is boyband the best from korea - iqbalkusumah
Big bang needs to be there
28 Monkey Majik
29 IU
30
Avril Lavigne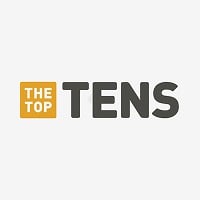 Avril Ramona Lavigne is a Canadian–French singer-songwriter and actress. By the age of 15, she had appeared on stage with Shania Twain; by 16, she had signed a two-album recording contract with Arista Records worth more than $2 million.
31 Katate Size
32 AAA
33 Wise (Kameyama Seiji)
34 Scandal
35
Arashi
They're one of a kind!
Amazing band!
36
Skrillex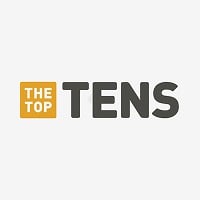 Skrillex is an American (Born in 1988, in Los Angeles, California) EDM producer who is known for popularizing dubstep. He is part of the bands Jack Ü (DJ) and From First To Last (Lead Singer). His album Recess debuted at 4 on the BB200, tying him with Zedd for the highest debut for an EDM album on ...read more.
He would be so cool to see pump everyone up. The Olympics at times can get really boring, but having the best DJ on the planet would get a lot of people to get off Reddit and Facebook and watch the Olympics.
Laugh out loud SKRILLEX WILL SING WELL THE MUSIC THE BOOGIE MAN ONE WERE THE GIRL MURDERS THIS GUY AND THIS SCARY CREATURE TAKES HIM AWAY AND THEN THE MAN DIES
37
30 Seconds to Mars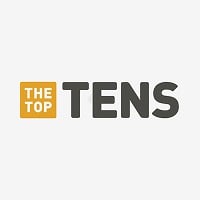 Thirty Seconds to Mars (commonly stylized as 30 Seconds to Mars) is an American rock band from Los Angeles, California, formed in 1998. The band currently consists of brothers Jared and Shannon Leto.
38
Sonu Nigam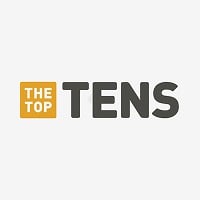 Sonu Nigam is an Indian playback singer, live performer, host and actor. He sings in Hindi and Kannada language films.
He is the perfect choice for this list. He is such a singer who can sing any kind of song in the world perfectly. He can sing in differnt voices uniquely & also in differnt languages perfectly.
Best one sonu nigam we love
U
39
Rammstein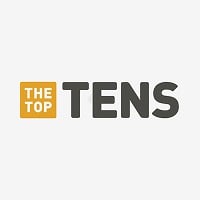 Rammstein is a German Neue Deutsche Härte and Industrial Metal band consisting of Till Lindemann (vocals), Richard Kruspe (guitar), Paul Landers (guitar), Oliver Riedel (electric bass), Christoph Schneider (drums) and Christian Lorenz (keyboard), that formed in 1994 in Berlin . ...read more.
Its no use picking an artist for this based only on their musical abilities - they need to be able to put on a really good show as well. I don't believe that any artists in the world have a more explosive show (literally and metaphorically) than Rammstein. Their shows are such a visual and aural spectacle and general assault on the senses that they would fit right in with the extravagance of the Olympics opening ceremony.
Also, there is no such thing as the "2014 Sochi Olympics", the next Olympics are in 2016 and in Rio De Janeiro.
40
Shreya Ghoshal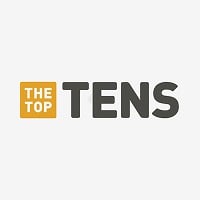 Shreya Ghoshal is an Indian playback singer. She has received twelve National Film Awards, twenty Filmfare Awards and eight Filmfare Awards South to date.
41
Arctic Monkeys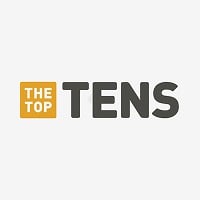 The Arctic Monkeys, otherwise known as the Death Ramps, are a British indie rock band formed in 2002 in Sheffield, England. The band consists of Alex Turner (lead vocalist, songwriter, electric and rhythm guitarist), Jamie Cook (electric and rhythm guitarist, songwriter), Matt Helders (percussionist, ...read more.
42
The Gazette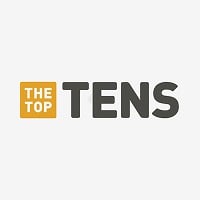 The Gazette, originally known as Gazette, is a Japanese visual kei rock band from Kanagawa formed in early 2002. The band is currently signed to Sony Music Records.
One of the best visual kei bands (if not the best). They writte music that has sence, messages and emotion, something rare for the songs of 21st century. Vote for The GazettE! Gazerock is not dead!
Me encanta la música de the gazette, me hace sentir que no estoy sola, y son lindos
43
Akita Neru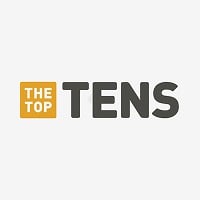 Neru may be a Derivative but that doesn't mean she doesn't get her chance to shine does it no VOTE FOR NERU AND HAKU Haku may be a derivative but she has also done WAY BETTER than one direction could ever do because One Direction arnt Derivatives and people don't judge them because of it Haku has been doing well for her deritivity and is doing better than one direction ever could if this happened to them AND she only has 4 songs and all the other vocaloids have like 12000 songs so Haku and Neru are good decisions
44
Robbie Williams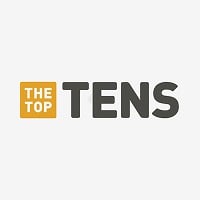 Robert Peter Williams is an English singer, songwriter and actor. He was a member of the pop group Take That from 1990 to 1995 and again from 2009 to 2012. He has also had commercial success as a solo artist.
45
Adam Lambert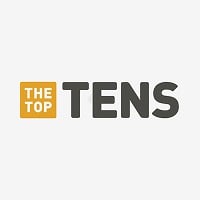 Adam Mitchel Lambert is an American singer, songwriter and stage actor. Since 2009, he has sold over 2.5 million albums and 5 million singles worldwide.
46
Three Days Grace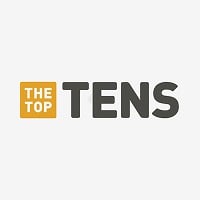 Three Days Grace is a Canadian rock band formed in Norwood, Ontario in 1992 with a line-up consisting of guitarist and lead vocalist Adam Gontier, drummer and backing vocalist Neil Sanderson, and bassist Brad Walst. Their original name was Groundswell until they changed it to their current name in 1997. ...read more.
To be honest, I'd pay to listen to these guys play at every Olympics all the time.
47 Agnes Monica
48 All Utaite Singers
49 Yowane Haku and Akita Neru
50
2NE1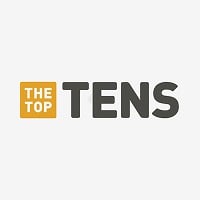 2NE1 was a South Korean girl group consisting of Bom, Dara, CL, and formerly Minzy. The group was formed by YG Entertainment in 2009.
PSearch List