Top Ten Music Artists that Should Make Songs for Specific Shows
Read this before reading this list: This list will include bands and solo artists that should make songs for TV shows. The same music artist and show can be used more than once, just as long as it is not the exact same item. This list will include the name of the music artist and the name of the show they should make music for. Which band/solo singer would you like to make songs for your favorite show? It can also include music artists and shows considered bad, you can put your least favorite artist to sing for your least favorite show without it being considered trolling.
The Top Ten
1
Breaking Bad (Linkin Park)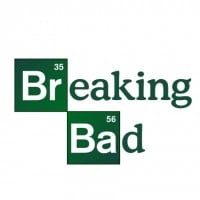 Breaking Bad is an American crime drama television series created and produced by Vince Gilligan. The show originally aired on the AMC network for five seasons, from January 20, 2008, to September 29, 2013.
In The End would be a great song for this show.
2
The Powerpuff Girls (Blink-182)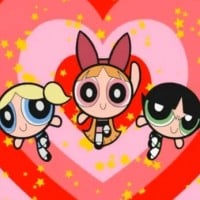 The Powerpuff Girls is an American animated television series created by animator Craig McCracken for Cartoon Network.
I think Go from Blink-182 would be a perfect song for The Powerpuff Girls. They just need to change the lyrics since the song is about an abusive father. But keep the Go part. It would be a perfect song for PPG, the guitar riff is perfect for a superhero show, and the Go part is also good for a superhero show.
3
Death Note (Seether)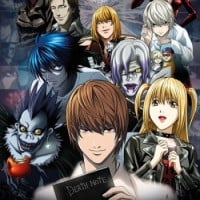 Death Note is a Japanese television drama series based on the manga series of the same name by Tsugumi Ohba and Takeshi Obata. The show is centered around Light Yagami a promising highschooler and aspiring detective with a strong sense of "justice".
Seether's dark music would definitely fit the dark mood of Death Note.
4
The Grim Adventures of Billy & Mandy (Green Day)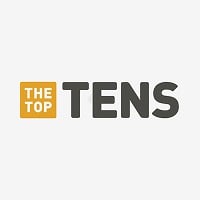 The Grim Adventures of Billy & Mandy (also known as Billy & Mandy) is an American animated television series created by Maxwell Atoms for Cartoon Network, and is the 14th of the network's Cartoon Cartoons (albeit namely when it was part of Grim & Evil; the show is considered separate from Cartoon Cartoons ...read more.
I really think a song like Know Your Enemy or American Idiot would suit this show.
5
Courage The Cowardly Dog (Marilyn Manson)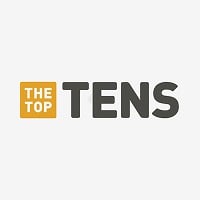 Courage the Cowardly Dog is an American animated horror comedy television series created by John R. Dilworth for Cartoon Network as part of the network's Cartoon Cartoons block.
The scary, dark music of Marilyn Manson totally fits this dark and scary show.
6
Elfen Lied (Three Days Grace)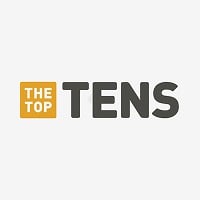 Elfen Lied is a Japanese manga series written and illustrated by Lynn Okamoto. It was originally serialized in Shueisha's Weekly Young Jump from June 2002 to August 2005, with the 107 chapters collected into twelve tankōbon volumes.
The Animal I Have Become would make a perfect song for Elfen Lied, it suits Lucy Diclonius really well.
7
Dragonball Z (Metallica)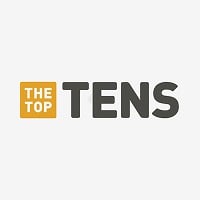 Dragon Ball Z is a Japanese anime television series produced by Toei Animation. Dragon Ball Z follows the adventures of Goku who, along with the Z Warriors, defends the Earth against evil. The action adventures are entertaining and reinforce the concept of good versus evil. Dragon Ball Z teaches valuable ...read more.
It would be cool to see all these DBZ fights with kick butt Metallica music like Master Of Puppets.
8
Spongebob Squarepants (Weird Al Yankovic)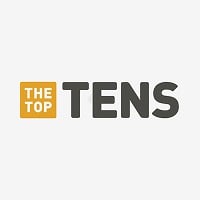 SpongeBob SquarePants is an American animated television series created by marine biologist and animator the late Stephen Hillenburg for Nickelodeon. SpongeBob is currently the most popular show on Nickelodeon, as well as the longest running show, running for 20 years, and is beginning its 12th season. ...read more.
9
Steven Universe (Melanie Martinez)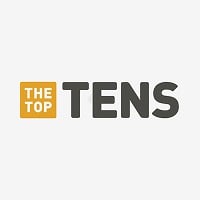 Steven Universe is an American animated television series created by Rebecca Sugar for Cartoon Network. The show's based around a young boy by the name of Steven Universe, who is a hybrid of a gem and a human. He lives with his gem friends, Garnet, Amethyst and Pearl.
10
Les Vacances de Piwi! (Smile. DK)
French cartoon
So cute!
Butterfly would make a perfect song for this 3D Show, it makes this show really good.
Aiyaiyai (3x) Where's my Samurai?
The Contenders
11 Sailor Moon (Aqua)
12
Total Drama Island (Sum 41)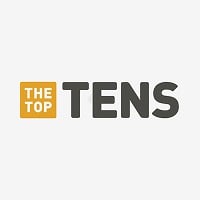 Total Drama Island is a Canadian animated television series which premiered in Canada on Teletoon on July 8, 2007 and on June 5, 2008 in the U.S.
I can totally imagine Too Deep being played in this show, really I can.
13
Vikings (Amon Amarth)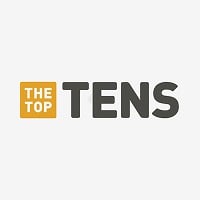 Vikings is a historical drama television series written and created by Michael Hirst for the History channel.
14
Teen Titans (AC/DC)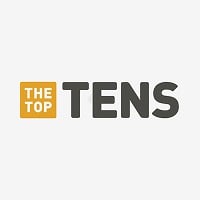 Teen Titans is an American animated television series created by Glen Murakami, based on the DC Comics characters of the same name.
15 Friends (Bon Jovi)
16 The Simpsons (Queens of the Stone Age)
17 Bokusatsu Tenshi Dokuro-Chan (Rage Against the Machine)
18 Higurashi When They Cry (Meg & Dia)
19 Lucky Star (Cartel)
20 Blood+ (Rihanna)
21 Eureka Seven (Plain White T'S)
22 A Certain Scientific Railgun (Breaking Benjamin)
23 Nana (Boys Like Girls)
24 Ojamajo Doremi Na-I-sho (Halcali)
25 The Powerpuff Girls Z (Yi-Fei)
26 Noonbory and the Super Seven (Jenny Rom & the Zippers)
27 Kyou Kara Maou! (DJ Satomi)
28 Hi Hi Puffy Amiyumi (Puffy Amiyumi)
29 Dexter's Laboratory (Mirah)
30 Hugtto! Precure (Kanako Miyamoto)
31 Princess Tutu (Ritsuko Okazaki)
32 Winx Club (Newsboys)
33 Poppixie (Sanctus Real)
34
W.I.T.C.H (Stevenson)
Dance Dance Revolution!
35 Sea Princesses (Doolittle)
36
Ojamajo Doremi (Maho - Dou)
Season 1-4
37 Sushi Pack (Cascada)
38
Papillon Rose (Five for Fighting)
January 2006-March 2006
39 Nepos Napos (Tait)
40 Princess Comet (Nayu Niibori)
41 Pokémon (Superchick)
42 Squid Girl (Relient K)
43 Foster's Home for Imaginary Friends (The O.C. Supertones)
44 Rainbow Magic (Rebecca St. James)
45 Ranma 1/2 (Skillet)
46 Digimon Tamers (Audio Adrenaline)
47 Jewelpet (Yui Asaka)
48 Heartcatch Precure (Fripside)
49 Glitter Force (Kagamine Rin & Len)
50 The Adventures of Teddy Ruxpin (The Beatles)
PSearch List
Related Lists

Top Ten Music Genres Which Make You Think of a Specific Colour

Top 10 Comments Usually Said About Specific Music Artists

Top 10 Distinct Features of Specific Popular Music Artists
Top Ten Things Specific Colors of Sour Gummy Worms Might Make You
List StatsCreated 3 Jul 2017
53 listings
2 years, 141 days old

Error Reporting
See a factual error in these listings? Report it
here
.