Top 10 Music Artists that Started Their Career as Cover / Tribute Acts
Some music artists start as cover acts until they grow to write and perform original material. This happens when the band is eager to play live and band members feel confident enough to play live or record cover songs.
The Top Ten
1
The Rolling Stones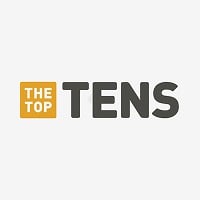 The Rolling Stones are an English rock band formed in London in 1962. The first settled line-up consisted of Brian Jones (guitar, harmonica), Ian Stewart (piano), Mick Jagger (lead vocals, harmonica), Keith Richards (guitar), Bill Wyman (bass) and Charlie Watts (drums). ...read more.
Joe Cocker sings my favourite song of all-time (and it's a cover), but The Stones did several great covers, especially early on in their career. - truckturner
They released 3 albums consisting primarily of covers before recording one with their own original material - Metal_Treasure
2
Joe Cocker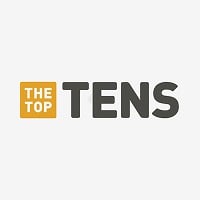 John Robert "Joe" Cocker was an English singer and musician. He was known for his gritty voice, spasmodic body movement in performance and definitive versions of popular songs.
He started in the band Sheffield Soul Shouter that covered songs by many artists including The Beatles, Dave Mason, and The Lovin' Spoonful. - Metal_Treasure
3
Apocalyptica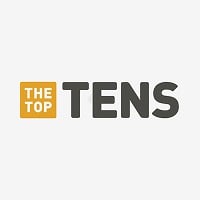 Apocalyptica is a Finnish metal band from Helsinki, Finland formed in 1993. The band is composed of classically trained cellists Eicca Toppinen, Paavo Lötjönen, and Perttu Kivilaakso and drummer Mikko Sirén.
A Finnish cello band known for their awesome and unique covers of Metallica. After the success of Metallica covers, they also covered Faith No More, Sepultura, Slipknot, David Bowie, and Pantera.

They have made original music as well. - Metal_Treasure
4
Three Dog Night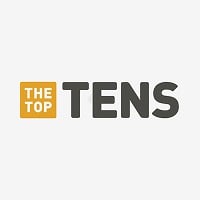 Three Dog Night is an American rock band. They formed in 1967 with a line-up consisting of vocalists Danny Hutton, Cory Wells, and Chuck Negron. This lineup was soon augmented by Jimmy Greenspoon, Joe Schermie, Michael Allsup, and Floyd Sneed. The band registered 21 Billboard Top 40 hits between 1969 ...read more.
A rock band of the 1960s and 1970s that almost exclusively recorded cover songs. - Metal_Treasure
5
Nickelback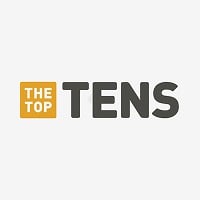 Nickelback is a Canadian rock band formed in 1995 in Hanna, Alberta, Canada. The band is composed of guitarist and lead vocalist Chad Kroeger, guitarist, keyboardist and backing vocalist Ryan Peake, bassist Mike Kroeger, and drummer Daniel Adair.
That's no unpopular opinion, the post grunge stuff is why everyone hates them. I personally think since they're so similar, I only need to listen to one or two, and I enjoy Savin Me and Someday for what they are. But yes, I much prefer their hard, heavy songs like Burn it To the Ground, This Means War, Get 'Em Up, Edge of a Revolution, Feed the Machine, Coin for the Ferryman, Make me Believe Again, and Bottoms Up. Though I believe the place where Nickelback REALLY shines is their more melodic songs, some of which could even border on to pop, even though I'm not a fan of 99% of pop. I believe there isn't a single artist in existence that masters it like they do.
Lullaby is my favorite song of all time, and the Hammer's Coming Down used to be, and the likes of After the Rain, Home, Song on Fire, Silent Majority, Every Time We're together, Sister Sin, What Are You Waiting For (yeah, it uses autotune, minus points), Miss You, When We Stand Together, Trying Not to Love You, Don't Ever ...more
Nickelback was formed in the early 1990s and started as a cover band - they performed songs by Metallica and Led Zeppelin.

This explains why their live cover of Metallica's Sad But True at the Rock Am Ring festival was sooo good (although played many years later, in the late 2000s).
Unpopular opinion: metal and hard rock suit them much better than the whiny post-grunge. Another proof of 2008: their original song 'Burn It To The Ground' is a flawless hard rock song. - Metal_Treasure
6
UB40
UB40 are an English band best known for reggae versions of 1950s and 1960s pop songs. But they made original songs as well. - Metal_Treasure
7
Gregorian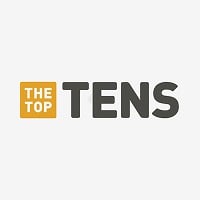 Gregorian is a German-British vocal group that was formed in 1999. It is lead by producer Frank Peterson, who is known for his work with Enigma. The group's choir has had countless singers, both male and female, during its career, the best known being Sarah Brightman. ...read more.
They started as a cover band with covers in Gregorian chant style - Metal_Treasure
8
Engelbert Humperdinck
An English singer who began as a cover artist - Metal_Treasure
9
Marc Martel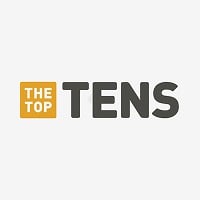 He became famous in 2011-2012 for his incredible voice, resembling Freddie Mercury, for which he was handpicked by Queen members to sing for the official tribute band Queen Extravaganza.
In 2014 Marc Martel released a debut solo album with original songs (Impersonator). I would recommend this album.
You can start with checking out the list Best Songs on Marc Martel's Impersonator
(there are song samples and more info) - Metal_Treasure
10
Joe Dassin
He was an American-born singer of French origin who was a major success in France through his French-language covers of English language hits. His original songs are very good, too. - Metal_Treasure
BAdd New Item