Top 10 Music Artists Who Quit/Retired
Musicians can only do so much & continue & there's an end to that too.
The Top Ten
1
Linda Ronstadt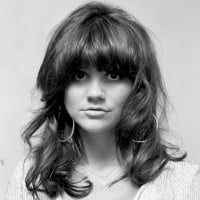 Linda Maria Ronstadt is an American popular music singer. She has earned 11 Grammy Awards, three American Music Awards, two Academy of Country Music awards, an Emmy Award, an ALMA Award, and numerous United States and internationally certified gold, platinum and multiplatinum albums.
Retired in 2011 (which's actually recent compared to most who retired) after suffering progressive supranuclear palsy (PSP) & Parkinson's disease. She earned 10 Grammy awards, 3 American Music awards, 2 Academy of Country Music awards, an Emmy award & an ALMA award. Many of her albums have been certified gold, platinum/multiplatinum in the U.S. & internationally. She also earned nominations for a Tony & Golden Globe award. She was awarded the Latin Grammy Lifetime Achievement Award by the Latin Recording Academy in 2011 & also awarded the Grammy Lifetime Achievement Award by the Recording Academy in 2016. She was inducted into the Rock & Roll Hall of Fame in April 2014. On July 28th, 2014, she was awarded the National Medal of Arts & Humanities. In 2019, she received a star jointly with Dolly Parton & Emmylou Harris on the Hollywood Walk of Fame for their work as the group Trio. Ronstadt was among 5 honorees who received the 2019 Kennedy Center Honors for lifetime artistic ...more
2
Billy Joel

William Martin Joel is an American singer-songwriter, composer and pianist. Commonly nicknamed the "Piano Man", he has been making music since the 1960s, releasing popular albums throughout the '70s, '80s and '90s.
He practically retired after his last album in 2001 & after doing 12 studio albums from 1971 to 1993. He only made 2 songs which isn't enough to make a new album & never made more since then. He's still doing tours occasionally but he isn't making new music anymore.
3
Gotye

Wouter Andre "Wally" De Backer, better known as Gotye, is an Australian-Belgian multi-instrumentalist and singer-songwriter. The name "Gotye" is a pronunciation respelling of "Gauthier", the French cognate of Gotye's given Dutch name "Wouter".
He was known for his 1 hit wonder Somebody That I Used to Know which was released in 2011 & streamed 5.5 million times, setting a new record at the time. It became a top hit on the charts as well including the Billboards by then. After that & some extra works, he left from the face of music. Now he's just somebody that we used to know.
4
Paul Simon

Paul Frederic Simon is an American musician, singer-songwriter and actor. Simon's fame, influence, and commercial success began as part of the duo Simon & Garfunkel, formed in 1964 with musical partner Art Garfunkel.
Once a member of the former band Simon & Garfunkel, he did music for 6 decades until his retirement. He was known for 3 #1 singles The Sound of Silence, Mrs. Robinson & Bridge over Troubled Water.
"You can call me Al."
5
Phil Collins

Philip David Charles "Phil" Collins is an English singer-songwriter and musician, who has also worked as a record producer and actor.
Phil Collins was known as the lead drummer & singer of the rock band Genesis & for his solo career. Between 1982 & 1990, he scored 3 U.K. & 7 #1 U.S. singles in his solo career. When his work with Genesis, his work with other artists & his solo career was totaled, he had more U.S. Top 40 singles than any other artist during the 1980s. His most successful singles from the period include In the Air Tonight, Against All Odds, One More Night, Sussudio, 2 Hearts, A Groovy Kind of Love, I Wish It Would Rain Down & Another Day in Paradise. Following the final Genesis tour in 2007, he experienced nerve problems forcing him to have neck surgery & made it impossible for him to continue drumming.
He released 1 more album in 2009, the hit Motown covers collection Going Back, where he sang & managed to play drums with the sticks taped to his hands, but gave it all up to focus on his Alamo obsession.
6
John Deacon

John Richard Deacon (born 19th of August 1951) is a retired English musician, who is best known as the bassist for the rock band Queen.
Besides 3 performances with his former band Queen in the wake of Freddie Mercury's death, bassist John Deacon was fairly prescient about the way things were going to go if the band continued without Mercury. He eventually retired in 1997 & had no part in further exploitation of the Queen name with Paul Rodgers & others.
7
Robert Fripp

Robert Fripp (born 16 May 1946) is an English guitarist, composer and record producer. As a guitarist for the progressive rock band King Crimson, Fripp has been the only member to have played in all of King Crimson's line-ups from their inception in the late 1960s to the present. He has also worked ...read more.
He was the founding guitarist of King Crimson. He admitted music was "an exercise of futility" due to problems with record labels, so he quit the industry once & for all.
8
Nelly Furtado

Nelly Kim Furtado is a Canadian singer and songwriter. She has sold 20 million albums worldwide and more than 20 million singles, bringing her total sales to over 40 million records around the world.
She was known for Portuguese hits including 2 singles I'm Like a Bird & Turn Off the Light, which hit the top 10 on the Billboard Hot 100. The 1st of the 2 singles won her a Grammy Award for Best Female Pop Vocal Performance. Her introspective folk-heavy 2003 sophomore album, Folklore explored her Portuguese roots. Its singles received moderate success in Europe, but the album's underperformance compared to her debut was regarded as a sophomore slump. Then she admitted the downsides of her music career & fame especially led to her retirement & she left the music industry recently. In July 25th, 2019, the New York Times magazine listed her as 1 of hundreds of artists whose material was destroyed in the
2008 Universal Studios Hollywood fire.
9
Alexis Jordan

Alexis Jordan is an American singer and actress from Columbia, South Carolina. Jordan rose to fame as a contestant on the first season of America's Got Talent in 2006. After being eliminated from the show, she began to upload cover songs to YouTube, which received millions of views.
She was known for singles including Good Girl & Happiness & became a staple in the modern dance industry. Her latest single was criticized & over all the issues she decided to quit music & left for good.
10
Zendaya

Zendaya, known for her music & acting career on Disney Channel & Hollywood in general, just retired from making music & admitted the issues she's gone through along with the fact that acting is more of her thing than singing.
I was actually pretty surprised by how good she is at singing though. She her and Max covering All of Me.
Yup, yet she should realize that more though she's more into acting than singing.
The Contenders
11
Chuck Biscuits

One of punk's most legendary drummers. He played drums for D.O.A., Black Flag, Circle Jerks, Social Distortion, Fear, The Weirdos, Samhain, Danzig, and The Subhumans (Canada). Word is he had to retire due to shoulder issues.
12 Mikey Welsh
13
Bill Withers

William Harrison "Bill" Withers, Jr. was an American singer-songwriter and musician who performed and recorded from 1970 until 1985. He recorded several major hits, including "Lean on Me", "Ain't No Sunshine", "Use Me", "Just the Two of Us", "Lovely Day", and "Grandma's Hands".
Too bad he passed away this year from heart complications. He was 81. R.I.P.
14
Bobby Vinton
He was known for Polar Express-esque song Mr. Lonely. His career spanned from 1959 until retirement in 2015.
15
Paula Abdul

Paula Julie Abdul is an American singer-songwriter, dancer, choreographer, actress and television personality.
Surprised she wasn't already here. She was originally a cheerleader before becoming a choreographer for Janet Jackson. When she started her own music career she had immediate success with her debut album including 4 number one hits and another song in the top 5. Her follow up while still big didn't quite match her debut and after that she had one more relatively unsuccessful album before retiring.
16 Emitt Rhodes
17
Samantha Mumba

Samantha Tamania Anne Cecilia Mumba is an Irish singer and actress. She shot to fame in 2000 with the release of her debut single "Gotta Tell You", which reached the Top 10 in Ireland, United Kingdom and the United States.
18
Bill Bruford

William Scott "Bill" Bruford is an English retired drummer, percussionist, composer, producer, and record label owner.
BAdd New Item