Music Artists Who Should Have a World Tour
Everybody has a lot of singers of groups which they love... JUST the ones you feel you are addicted to... Wouldn't you want them in your country... I know I want DBSK in Sri Lanka... Even if I have to buy their Tickets... If JYJ would join them for one last time... I could DIE HAPPY... So if you want one these GUYS to have a World Tour vote... Or ADD if you have one in your MIND.
The Top Ten
1
Super Junior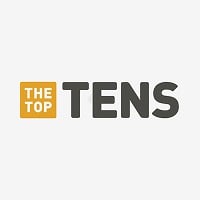 Super Junior is a South Korean boy band. Formed in 2005 by producer Lee Soo-man of S.M. Entertainment, the group comprised a total of thirteen members at its peak.
It Should Be THEM!
Their fanbase is world wide, so they HAVE TO MAKE SUPER SHOW WORLD TOUR.
Come on oppas, meet your ELF around the World.. They want to see your performance and being part of sapphire blue ocean.
Super Junior! They have fans all over the world! It's really incredible! They also try their best and are always here for ELFs! They are always trying their best and are always inspiring fans! I love them! I want to see them too since I don't live anywhere near Korea I would want to see them for real life not just on my computer! LOVE SUPER JUNIOR!
According to the title, Super Junior should have a World Tour in this world, Super Junior is a Top Star in Korea, and Asia. We should let everyone in this world, know Super Junior well!
I am elf.. I would like them to come our country, Myanmar...
V 11 Comments
2
Girls' Generation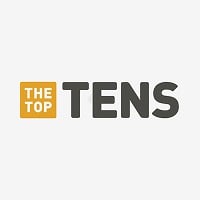 Girls' Generation, also known as SNSD, was formed in South Korea, in 2007. The current members are Taeyeon, Sunny, Tiffany, Hyoyeon, Yuri, Sooyoung, Yoona, and Seohyun. Jessica left in 2014. They are known as the second best selling girl group of all time, Korea's National Girl Group, and one of ...read more.
Girls generation I likes her album
Nine Girls... Nine ROle Models... Perfect addition to the Music Industry... Love you ALL xox
Nine Girls, One Generation...
GG and Sone will be one forever! They are beautiful girls.. Look like an angels from sky... Beautiful voice, Love them so much
3
DBSK / TVXQ / Tohoshinki
I'm thrilled to go to their TONE tour in Japan, but definitely cannot wait the duo's world tour!
Gotto love them... Since their Debut I'm there Biggest Fan... EVen after the split I love them all.. After all its not about the Group Name or its Management.. Its abt the Members... Who made US SMILE... Xox
I'd love to go see their worldwide tour ondeday, yunho-nii changminie fighting! I hope the ratings gets higher
4
CN Blue
I love them for being simple, modest and very talented. I love their educated homogenous voices, soft voice of Young Shin, beautiful compositions of Yong Hwa, their exceptional drummer Min Hyuk. Love their solo guitar too. My favorite songs are Arrigato, Intuition, Love love, I'm a loner, Because I miss you, Love you girl, Where you are? Their performances gives good mood, happiness, love for all the people arround. Fighting CNBLUE! We love you.
CN BLUE of course. they're so talented when it comes to singing and composing songs..
I really love Yong Hwa's voice..
Fighting CN BLUE!
They show music in different way I think and when they have a concert the concert is so awesome boice enjoy and cnblue having fun at the concert and they are so adorable I love them
5
KAT-TUN
They need to come out! So much talent. Everyone knows K-Pop. Bring out these boys! Give them a try. :) I bet you won't regret it. :D
A group that gave a whole meaning to JPOP... A group that made me luve east Asia... Members that Have an UNBREAKABle WItty BOND... Ganbatte!
6
Robbie Williams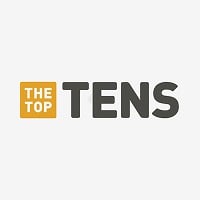 Should have done a world tour, why he hasn't is beyond me.
He should have done this years ago
V 1 Comment
7
Big Bang
Big Bang has so much potential and it would be a waste if they didn't have world tour besides they should get an idea about how insanely popular they are outside of Asia. There are lots of VIPs waiting, dreaming, praying and hoping for Big Bang to have a concert near where they live.
Defines that variety is the Spice of LIFE... From the members personality to their dress sense and Music.. Defines a whole new Culture of HIPHOP... And their angelic personalities happen to be the Cherry On T.O. P xxppx My favorite are G. D and Taey and Seungri... Ok and myb Daesung laugh out loud
V 1 Comment
8
SHineee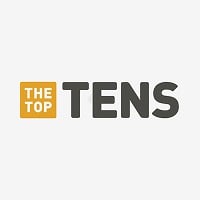 Young Guys in Skinny Colourful Jeans... WIth great Talent... Wondeful Personalities... Still Raw but Spot ON whenever they perform... They once brought all the Older Female Listeners to their knees with 'Noona... AKA Replay' and showed their heated up side with LUCIFER... Xox wonder what theyll give us in 2012..
9
BoA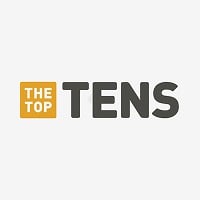 BoA Kwon is a singer born in Korea that became popular in Asia. She is known for singing in many languages, including Korean, English, and Japanese. She also is a professional dancer, as well as performer.
A girl that Rewamped the Kpop Industry... A brilliant Performer... Someone EVERY girl wanna be... And every guy wanna have... Someone who is emotional and Strong at the same time... Mostly Real.
10
T-ARA
7 girls... Wonderful New Energy... Lights Up the Stage... Tot op it all they even make the 70's Disco Feel More Authentic... Check out ROLY POLY... Who knw sumthing vintage can kickstart.. A whole new fan following to the disco move
The Contenders
11
2NE1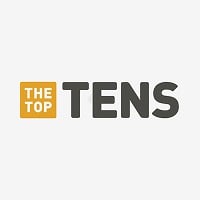 2NE1 is a South Korean girl group formed by YG Entertainment in 2009. The group currently consists of CL, Bom, and Dara.
Any one ready for a KPOP fasion face off... Then you definitely don't want these girls on the other side of the rink... They will make luminous feel normal and hair standing a casual thing... And you knw wt I'm talking abt... Won the global title at the IGGY's to
12
Jackie Evancho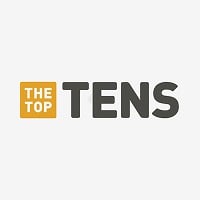 Jacqueline Marie "Jackie" Evancho is an American classical crossover singer who gained wide recognition at an early age and, since 2009, has issued an EP and five albums, including a platinum and gold album and three Billboard 200 top 10 debuts .
Only 14 years old, and still too young for a world tour.
She has done a few "mini tours" around the USA during the past 4 years since her breakout, but never more than about 20-25 dates a year.
Once she gets to age 16-17, expect her to embark, and the world will be floored by what many say is "the most beautiful human voice ever recorded".
There are lots of fans in places around the world who would love to see Jackie. She's in high school now, maybe in few years or next summer! - BobG
I want Jackie to come and visit my country Myanmar.
13 B1A4
14
JYJ
They are really the greatest of all. I want them to come to my country, Myanmar. We welcome you very much. Many fans of JYJ are awaiting for U. Please come and visit our country! You will like! You are the gods of R&B! I dream about you every night! You make me crazy!
V 1 Comment
15
Kerli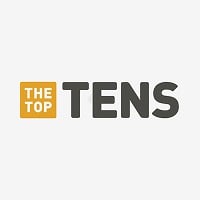 She was very good, now she's making mainstream electronic music and she don't deserve a World Tour anymore...
16
Kyary Pamyupamyu
EVERYDAY IS PONPONPON! Who doesn't like super-kawaii songs about happiness, rainbows and fake eye-lashes? She is so cute and really nice. Giver her songs a try!
17
The Gazette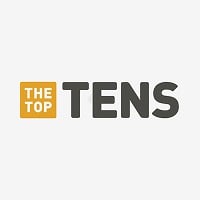 The Gazette, originally known as Gazette, is a Japanese visual kei rock band from Kanagawa formed in early 2002. The band is currently signed to Sony Music Records.
18
Muse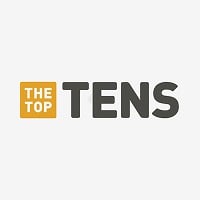 19
MBLAQ
It's one of the best Korean bands actually the best so vote 4 it ok
faithing &
V 1 Comment
20 Beast
BAdd New Item
Recommended Lists
Related Lists

Top Ten Music Artists Who Are Most Likely to Ruin the World's Music Industry

Music Artists You'd Like to Perform at the 2014 Brazil World Cup Opening Ceremonies

Top Ten Music Artists Who Introduced Something New to the World

Music Artists That Sold Over 300 Million Albums World Wide

Music Artists You'd Like to Perform at the 2026 FIFA World Cup
List Stats
500 votes
36 listings
6 years, 18 days old

Posts
Error Reporting
See a factual error in these listings? Report it
here
.