Top Ten Music Artists With Different Signature Songs In The USA and Austria
Martin_Canine
A signature song is a song that a music artist is immediately associated with when you hear their name, in other words: their most famous song. They may have had many hits, some of which stayed for the years to come, but in most cases there is one song that will first come to the minds of a vast majority of the public when they think of a certain musician. Usually, these songs are the same all around the globe as several of these songs were international blockbusters, but there can also be regional differences.
This can be explained pretty easily. Most often, the reason is that in one country a different song was the artist's commercially most successful one than in another one, maybe due to different tastes of the nations, or because it suits the mindset of one country better. Another case is that first impressions are lasting impression, and that it took an artist longer to land a hit in one country than another, so they were introduced to the masses at a different stage in their career. It can also be that a certain song is tied to a local media event, e.g. a performance in a show, usage as a soundtrack song or simply a radio DJ that keeps the song alive by repeatedly playing it.
With all that in mind, artists being predominantly known for different songs in different nations is not that surprising, is it?
For example, these artists have different signature songs in the USA than in Austria, for various reasons, some of which now can't be figured out anymore. This doesn't mean that they are ONLY known for these songs, but a majority of the public will associate them with these tracks first. My source for the American songs was the internet, for the Austrian ones it was personal experience.
The Top Ten
1
ABBA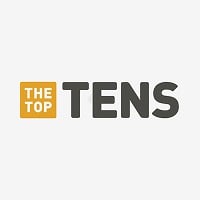 ABBA were a Swedish pop group formed in Stockholm in 1972 by members Agnetha Fältskog, Björn Ulvaeus, Benny Andersson, and Anni-Frid Lyngstad.
I like Waterloo better because it's more energetic.
By the way, great list Martin. Congrats! - Metal_Treasure
USA: "Dancing Queen"
Austria: "Waterloo"



Possible explanation: "Dancing Queen" was their commercialy biggest hit in the USA, and their only chart topper. With "Waterloo", they won the Eurovision Song Contest, which is a huge media spectacle and has been so for decades. Nevertheless, ABBA have more famous songs in Austria than almost any other artist, and "Dancing Queen" is also very well known. - Martin_Canine
2
Ray Charles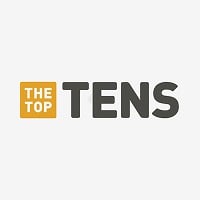 Ray Charles Robinson, professionally known as Ray Charles, was an American singer, songwriter, musician, and composer.
USA: "What'd I Say"
Austria: "Hit The Road Jack"

Possible explanation: there is none. "Hit The Road Jack" is simply Ray Charles' most played song in Austria, and that by far. - Martin_Canine
I prefer "Hit The Road Jack". Much more fun to listen to. - Metal_Treasure
3
Rammstein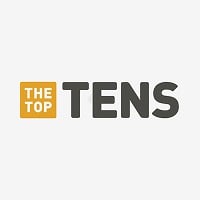 Rammstein is a German Neue Deutsche Härte and Industrial Metal band consisting of Till Lindemann (vocals), Richard Kruspe (guitar), Paul Landers (guitar), Oliver Riedel (electric bass), Christoph Schneider (drums) and Christian Lorenz (keyboard), that formed in 1994 in Berlin . ...read more.
I have to go with "Du hast". Its music is more impressive because it's more innovative. Music is an international language - you don't need to understand the lyrics in order to appreciate the music of a song. People from non-German speaking countries don't understand the lyrics, whether simple or not. - Metal_Treasure
USA: "Du hast"
Austria: "Engel"
Possible explanation: first impressions. "Engel" was their first huge single hit in German speaking territory and turned them to the ultimate German rock band. "Du hast" was featured on the "Matrix" soundtrack and was their first song with mainstream attention in the USA. Also, "Du hast" has Rammstein's simplest lyrics, which makes it more appealing to those who can't speak the language. - Martin_Canine
4
Amy Winehouse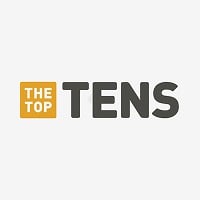 Amy Jade Winehouse was an English singer and songwriter known for her deep expressive contralto vocals and her eclectic mix of musical genres, including soul, rhythm and blues, and jazz. She is also a well-known member of the 27 Club, as she overdosed on alcohol at age 27.
USA: "Rehab"
Austria: "Back To Black"
Possible explanation: "Rehab" was Amy Winehouse's breakthrough and was a huge commercial and critical success in the USA. She was equally praised in Austria, and "Back To Black" is one of the best selling albums of all time over here, but "Rehab" was just of moderate success, while the record's title track took off a bit later, and became a standard on the radio after her tragic death. - Martin_Canine
I think I've heard "Rehab" more often on the radio. - Metal_Treasure
5
Laura Branigan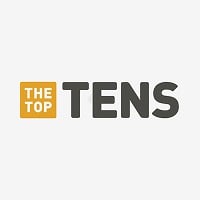 Laura Ann Branigan was an American singer, songwriter, and actress known for her powerful, husky alto singing voice which spanned four octaves.
I know both songs but maybe Gloria is more popular over here (Canada) which I explain with Gloria being featured in the film Flashdance (Jeanie's ice skating scene). Maybe the same holds for the US. - Metal_Treasure
USA: "Gloria"
Austria: "Self Control"
Possible explanation: again, I have none. "Self Control" became one of the quintessential 80s classics, Austria's most beloved decade, while "Gloria" is better known by Umberto Tozzi. - Martin_Canine
6
KISS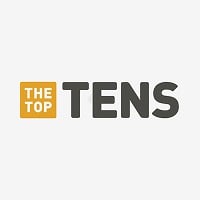 Kiss is an American hard rock band formed in New York City in January 1973 by Paul Stanley, Gene Simmons and the band's original manager, Lew Linet.
I know both songs but I'm a rock fan and I actually know more songs by them. But I admit I don't even remember that song "Shandy" - I mean it obviously didn't impress me when I was checking out their discography. - Metal_Treasure
USA: "Rock'n'Roll All Night"
Austria: "I Was Made For Lovin' You"
Possible explanation: KISS had two very big single hits in Austria, this and "Shandy". The latter however was not quite pleasing for most of their fans, and so it was forgotten over time. "IWMFLY" however grew in status and became one of the most popular rock songs in Austria that gets daily airplay. - Martin_Canine
7
The Beatles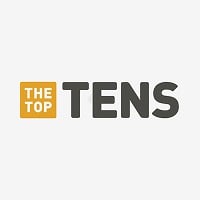 The Beatles were an English rock band formed in Liverpool in 1960. The members consisted of John Lennon, Paul McCartney, George Harrison and Ringo Starr. They were soon known as the foremost and most influential act of rock era. Rooted in skiffle, beat, and 1950s rock and roll, the Beatles later experimented ...read more.
USA: "Yesterday"
Austria: "All You Need Is Love"

Possible explanation: in both countries, Beatlemania was THE thing. The group had tons of hits, including several chart toppers in both the USA and Austria. However, in Austria "Yesterday" was actually one of their lesser selling song, peaking "only" at number 10. In the meantime, "All You Need is Love" grew in status as the ultimate hippie anthem that decades later often stands synbolically as the perfect impression of the 60s mindset. - Martin_Canine
Sorry Martin, I understand your idea and your method for choosing a specific title but I don't believe there's any accurate "confirmation" that one particular song by The Beatles is more prominent than other well-known songs by them, or that one comes to mind more immediately than others.

As you know, this site and others with such popularity rankings only sample a very small percentage of the population as a whole, since everyone isn't voting or being asked the question, so it's not really a strong source to build a strong case upon. While Yesterday would likely be among the top contenders if a reasonable sample size poll was taken, there are several songs that would also seriously contend for the top spot, with none likely to have a significant majority of "first" votes to overwhelm the rest. And an individual's memories and opinions fluctuate - at one point a person may first respond "yesterday" and at another "hey Jude" "A Hard Days Night " "I want to hold your hand" "come ...more - Billyv
8
Shania Twain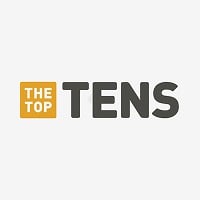 Shania Twain is a Canadian singer and songwriter. She has sold over 100 million records, making her the best-selling female artist in country music history and among the best-selling music artists of all time.
True, this "Ka-Ching" song isn't very popular in Canada either. - Metal_Treasure
USA: "You're Still The One"
Austria: "Ka-Ching"
Possible explanation: the country style Twain is mostly known for is not as successful in Austria, except for a few individual songs (e.g. Rednex's "Wish You Were Here"), while a catchy pop song like the commercialism-critical "Ka-Ching" works well with the radios. Despite having been a huge hit in the European market, it wasn't successful in the USA or her home country Canada, and is also only featured on the European version of her "Greatest Hits" album. - Martin_Canine
9
Salt-N-Pepa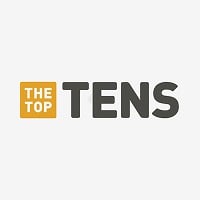 Salt-N-Pepa is an American hip hop trio from Queens, New York. The group, consisting of Cheryl James, Sandra Denton and originally Latoya Hanson, who was replaced by Deidra Roper, was formed in 1985 and was one of the first all-female rap groups.
USA: "Push It"
Austria: "Let's Talk About Sex"

Possible explanation: the 90s were a time when German speaking teenagers demanded that sex is openly discussed. In the media, in public, everywhere. The end of prudery and the acceptance of our nature. Bands like E-Rotic or Tic Tac Toe were successful, the magazine Bravo had massive impact, and VIVA (a German MTV of some sorts) opened up to the youth's requests. In this mindset, they released "Let's Talk About Sex", which was a HUGE hit single, more than "Push It", because it said something loudly that was on people's mind. by the way I was born in the 1990s, and spent my childhood to teenage years in this zeitgeist, which I was raised with, which is why I have a bit of a problem with some of the prudery nowadays. - Martin_Canine
10
Limp Bizkit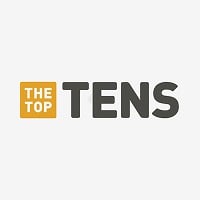 Limp Bizkit is an American nu metal band from Jacksonville, Florida, formed in 1994. Their lineup consists of Fred Durst, Sam Rivers, John Otto, and Wes Borland.
USA: "Rollin'"
Austria: "Behind Blue Eyes"
Possible explanation: Limp Bizkit did very well in both countries, although they were MUCH better liked in Austria where this nu-metal style is seen as cool. Now maybe, them doing a cover of The Who's hit was more welcomed over here as they were accepted as a good band. My father for example, whose favorite bands are Pink Floyd, Deep Purple, Led Zeppelin and Emerson, Lake & Palmer, and who is not usually a fan of the 21st centuty music and especially not of covers, considers their version to be one of the best songs of its era and equal to the original. Usually, when this song is played on the radio, it's Limp Bizkit's version. - Martin_Canine
The Contenders
11
Marvin Gaye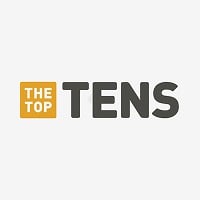 Marvin Gaye was an American singer, songwriter, and musician, and is regarded as one of the greatest singers of all time.
USA: "Let's Get It On"
Austria: "Sexual Healing"

Possible explanation: there isn't much. "Sexual Healing" simply is by far his most played song on the radio. The US signature song is a close race between "Let's Get It On" and "What's Going On? ", but while the latter is regarded as his best song, and one of the best of all time, the former is simply heard more often in movies or shows, so I went with this one. - Martin_Canine
12
Ennio Morricone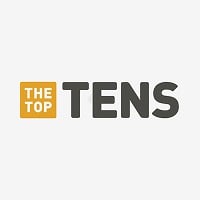 Ennio Morricone, Grand Officer OMRI is an Italian composer, orchestrator, conductor, and former trumpet player.
USA: "The Good, The Bad & The Ugly (main title)"
Austria: "Man With A Harmonica"

Possible explanation: in the USA, the Dollar Trilogy are among the most famous and beloved western movies, and its distinctive soundtrack has entered pop culture. In Austria, "Once Upon a Time in the West" is THE single most famous and popular western movie, one of the most famous and popular movies of all time, and its soundtrack possibly the best known one of all time, next to "Jaws" and "Psycho". - Martin_Canine
BAdd New Item
Related Lists

Top Ten Most Popular Music Artists and Bands of the 2010s in Austria

Music Artists You'd Like to Perform at the 2017 Austria Special Olympics Opening Ceremonies

Top 10 Music Artist Signature Songs

Top Ten Artists With At Least 8 Top Ten Hit Songs in Austria in the 2000s

Top Ten Songs by Music Artists that are Different Than Their Other Songs
List StatsCreated 25 Jan 2019
Updated 26 Jan 2019
12 listings
292 days old

Top Remixes
1. ABBA
2. Rammstein
3. Ray Charles

Metal_Treasure
1. ABBA
2. The Beatles
3. Ray Charles

Martin_Canine
Error Reporting
See a factual error in these listings? Report it
here
.