Top Ten Music Artists With At Least 8 Number One Hit Albums in Austria
I recently presented to you a bunch of artists that had outstanding successes in Austria through their songs. Artists with 4 or more number 1 hits, 8 top ten hits in a decade or 16 top ten hits overall. With all these achievements, it's just right to call them the biggest stars that have shaped Austria's pop cultural landscape. With that said, we shouldn't forget that songs and singles are just one way for an artist to get commercial relevance - albums also play their role.

Unlike my list about number 1 songs/singles, this time eight chart topping releases are necessary to be included. Why is that so? Because it occurs far more often that an artist has four number one albums than number one singles. If an artist that is already famous announces a new album, it becomes anticipated and often ends up on top of the charts. And when they are really huge, it happens with each or at least almost each of their full length records. On the other hand, many number one hit songs are by artists that would never have another song that popular. Those are artists people wouldn't buy an album by, but they collectively like and buy this one particular track, pushing songs by artists with a longer career back to the other top ten positions. Then there are certain artists of which people are anticipating their newest songs, but not their albums, and they end up with a bunch of highly charting songs and mediocre album sales.

But then there is also the other way around: artists of which the singles or videos work mainly as a teaser for the album to come. The songs are well known and get many views on YouTube but dont chart highly. This happened especially often in the schlager genre, a genre that is advertised almost entirely through TV, on schlager shows, where artists of the genre perform their songs. Many people watch them and their tunes become famous, but people go and buy the album at a store, not the individual track, causing the album to shoot to the top, and the song to barely chart. Also the promotion of a new album through newspapers, radio or on tramway stations is a very big thing in Austria, so sometimes a big hit song off it is not necessary.

And then there are a few artists of whose both single and album sales are equally strong. But overall, it is the norm that a very popular artist has more number one albums than singles.

For the list, all album releases are counted, whether they are solo studio albums, collaborations, live albums, compilations, remix albums, whatever, as long as the artist is clearly stated as the main artist or one of the main artists. EPs are a special case. Some EPs, e.g. Erasure's "ABBA-esque", topped the singles charts, others, e.g. Dat Adam's "Chrome" peaked at number one on the album charts. I will always go with whatever the official charts say.
The Top Ten
1
Madonna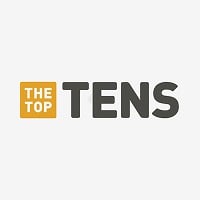 Madonna Louise Ciccone, known professionally as Madonna, is an American singer, songwriter, actress, and businesswoman. She influenced a lot of singers such as: Lady Gaga, Jennifer Lopez, Rihanna, Beyonce Knowles and Britney Spears. She is known as Queen of Pop and at modern pop culture specifically ...read more.
The "Queen of Pop" had a whole bunch of top ten hit singles, including two chart toppers, and also her albums sold very well. Although not as impressive as her chart positions in other countries, there's still no doubt that Madonna's status as the goddess of pop music is also cemented in Austria. - Martin_Canine
Wow, Great List! ( like many others of yours ) - Ananya
8 chart topping albums.

-"Like a Prayer" (1989)
-"Something To Remember" (1995) (compilation)
- "Music" (2000)
-"GHV2" (2001) (compilation)
-"American Life" (2003)
-"Confessions on a Dance Floor" (2005)
-"Hard Candy" (2008)
-"Rebel Heart" (2015)


Also: "Evita" (1996) (soundtrack by various artists, heavily including Madonna) - Martin_Canine
2
Falco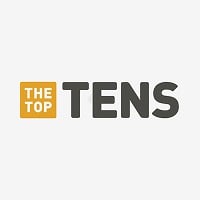 Johann "Hans" Hölzel, better known by his stage name Falco, was an Austrian singer, songwriter and rapper.
Ask Austrians for the best Austrian artist, and chances are you'll either hear Udo Jürgens or Falco. For some obscure reason, Jürgens, who released songs and albums from the 60s on to his death in the 2010s and sold over 100 million records worldwide, never qualified for any of my lists, although he has a legendary status in his home country. In that sense, Falco was a step further. Already a superstar who was at extremely controversial due to his lyrics and behavior when he was alive, he became a national hero after his death, resulting in both posthumous compilations and studio albums, as well as Falco-related releases to chart highly or even peak at number one. "Out Of The Dark (Into The Light)" is the only posthumous album I'd actually count as a canon Falco album, as it was already finished for release before he died anyways and was planned as his next work, with singles already having been released off it. - Martin_Canine
11 chart topping albums.

-"Einzelhaft" (1982)
-"Junge Roemer" (1984)
-"Falco 3" (1985)
-"Emotional" (1986)
-"Nachtflug" (1992)
-"Out Of The Dark (Into The Light) (1998) (posthumously)
-"The Final Curtain: The Ultimate Best of" (1999) (compilation, posthumously)
-"Hoch wie nie" (2007) (compilation, posthumously)
-"Symphonic" (2008) (live album, posthumously)
-"The Spirit Never Dies" (2009) (posthumously)
-"Falco 60" (2017) (compilation, posthumously)

Also: "Falco Coming Home - The Tribute Donauinselfest 2017" (2018) (tribute album, posthumously) - Martin_Canine
3
Herbert Grönemeyer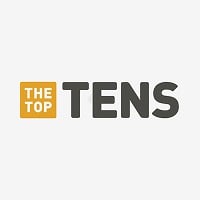 Germany's most successful music superstar, the singer-songwriter Herbert Grönemeyer also made a huge career in Austria with insanely strong album sales, and his 2002 album "Mensch" became the second best selling album of all time over here, after Michael Jackson's "Thriller". - Martin_Canine
10 chart topping albums.

-"Sprünge" (1986)
-"Ö" (1988)
-"Luxus" (1990)
-"Bleibt alles anders" (1998)
-"Mensch" (2002)
-"12" (2007)
-"Was muss muss - Best of" (2008) (compilation)
-"Schiffsverkehr" (2011)
-"Dauernd jetzt" (2014)
-"Tumult" (2018) - Martin_Canine
4
Bon Jovi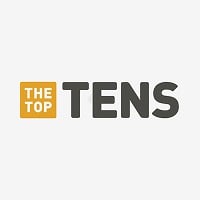 Bon Jovi is a hard rock band formed in 1983, which had a streak of successful albums in the late 1980s. The band originally consisted of lead vocalist Jon Bon Jovi, guitarist Ritchie Sambora (left in 2013), bassist Alec John Such (left in 1994), keyboard David Bryan, and drummer Tico Torres. The band's ...read more.
The American hard rock band is one of the internationally best selling music projects of all time, and Austria is no exception there. Everybody knows a couple of songs by them, and they are one of the first groups that come to people's minds when hearing the word "rock". - Martin_Canine
8 chart topping albums.

-"Cross Road - The Best of" (1994) (compilation)
-"These Days" (1995)
-"Crush" (2000)
-"Have A Nice Day" (2005)
-"Lost Highway" (2007)
-"What About Now" (2013)
-"Burning Bridges" (2015) (compilation)
"This House is Not For Sale" (2016) - Martin_Canine
5
Robbie Williams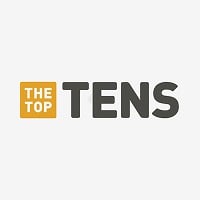 Robert Peter Williams is an English singer, songwriter and actor. He was a member of the pop group Take That from 1990 to 1995 and again from 2009 to 2012. He has also had commercial success as a solo artist.
British artist Robbie Williams is regarded by many (including me) is one of the greatest songwriters and singers of his generation, someone that makes music to the likes of people such as Elton John. Naturally, the amount of number one albums he released, just as that of his top ten hits, is quite impressive. He's also one of the artists you're going to hear most often when you're over here and turn the radio on. - Martin_Canine
10 chart topping albums.

-"Swing When You're Winning" (2001)
-"Escapology" (2002)
-"Live Summer 2003" (2003) (live album)
-"Greatest Hits" (2004) (compilation)
-"Intensive Care" (2005)
-"Rudebox" (2006)
-"Reality Killed The Video Star" (2009)
-"In and Out of Consciousness:
The Greatest Hits 1990-2010" (2010) (compilation)
-"Take The Crown" (2012)
-"Swings Both Ways" (2013) - Martin_Canine
6
U2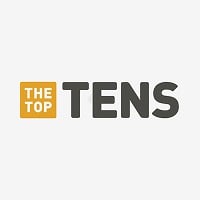 U2 are an Irish rock band from Dublin. Formed in 1976, the group consists of Bono, the Edge, Adam Clayton, and Larry Mullen Jr. U2's early sound was rooted in post-punk but eventually grew to incorporate influences from many genres of popular music. Throughout the group's musical pursuits, they have ...read more.
Bono's band managed to find a way of making political commentary both hard hitting and easily accessible to a mainstream audience. Artistically visionary, the Irish group stands for intelligent and daring lyricism both in serious music lover circles and in crowds that usually couldn't care less. - Martin_Canine
9 chart topping albums.

-"The Joshua Tree" (1987)
-"Rattle and Hum" (1988)
-"Zooropa" (1993)
-"Pop" (1997)
-"The Best of 1980-1990" (1998) (compilation)
-"All That You Can't Leave Behind" (2000)
-"The Best of 1990-2000" (2002) (compilation)
-"How to Dismantle an Atomic Bomb" (2004)
-"No Line on the Horizon" (2009) - Martin_Canine
7
Rainhard Fendrich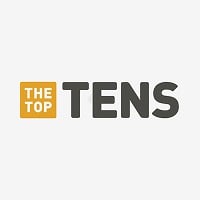 Rainhard Fendrich, next to Wolfgang Ambros and Georg Danzer, is the foremost artist of the Austropop genre, which describes singer-songwriters with a certain typically Austrian attitude and a mix of strong social commentary and witty humor. He's one of only two artists who have both at least 4 number one hit songs and 8 number one albums in Austria. - Martin_Canine
14 chart topping albums.

-"Und alles is ganz anders word'n" (1981)
-"Zwischen eins und vier" (1982)
-"Wien bei Nacht" (1985)
-"Voller Mond" (1988)
-"Nix für fix" (1991)
-"Wiener Festwochen" (1992) (live album, with Wiener Symphoniker)
-"Brüder" (1993)
-"Blond" (1997)
-"Männersache" (2001)
-"aufLeben" (2004)
-"hier + jetzt" (2006)
-"Meine Zeit" (2010)
-"Besser wird's nicht" (2013)
-"Schwarzoderweiss" (2016) - Martin_Canine
8
Erste Allgemeine Verunsicherung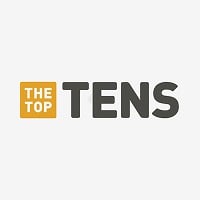 The EAV is an Austrian band which was formed in 1977. Nino Holm first established a band called "Anti-Pasta", but it was not successful and it dissolved after three years.
Erste Allgemeine Verunsicherung, usually only called EAV, are one of the most unique acts in German music, or maybe music in general. Musically ambitious but still easy to get into, many of their songs have a very bizarre, dadaistic sense of humor and appear light hearted at first, but often are filled with strong social commentary. "Geld oder Leben! " is the fourth best selling album of all time in Austria. - Martin_Canine
9
Wiener Philharmoniker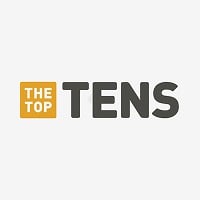 Ever since their 2001 release, the recording of the then current New Year's Concert of the Vienna Philharmonic Orchestra annually managed to top the Austrian charts. Although classical releases don't usually rank highly on the charts, this circumstance makes the orchestra the artist with the most number one albums in Austria there ever was. - Martin_Canine
10
Christina Stürmer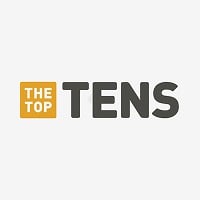 Christina Stürmer is an Austrian alternative rock singer that was born on June 9, 1982 in Linz. ...read more.
When she entered the stage in the early 2000s, the Austrian alternative rock singer proved that you don't have to be a pitch perfect plastic pop product to win the audience's hearts. She took part in the Austrian talent search show "Starmania", but came in second place. Nobody recalls who won back then (it was Michael Tschuggnall, but his career never took off), but Stürmer, who was unlike all the other participants due to her punk and indie rock inspired direction, became a megastar in Austria, and later on also became a household name in Germany, which little Austrians managed to do. Christina Stürmer and Rainhard Fendrich are the only artists to have both at least 4 number one songs/singles and 8 number one albums in Austria. In addition, she also had over 16 top ten hit songs in her career, and over 8 in the 2000s decade. - Martin_Canine
8 chart topping albums.

-"Freier Fall" (2003)
-"Soll das wirklich alles sein? " (2004)
-"Lebe lauter" (2006)
-"Laut-los" (2008) (unplugged album)
-"In dieser Stadt" (2009)
-"Ich hör auf mein Herz" (2013)
-"Seite an Seite" (2016)
-"Überall zu Hause" (2018) - Martin_Canine
The Contenders
11
Andrea Berg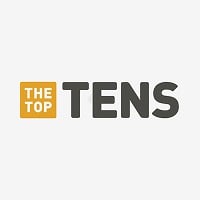 Andrea Ferber (born Andrea Zellen), better known by her stage name Andrea Berg, is a German singer-songwriter in the schlager genre that was born on January 28, 1966. ...read more.
You may or may not have heard of Helene Fischer, who became the biggest star of the 2010s in German language territory (her album "Farbenspiel" was certified 12 times platinum in Germany and 18 times platinum in Austria), and who added a modern pop appeal to the conservative schlager genre. In a way you could say that Andrea Berg preceeded her, very successfully. Although her schlager didn't air on MTV like Fischer's, her presence was more that of a pop singer rather than that of a schlager star. And she had a bunch of chart topping albums as well. - Martin_Canine
9 chart topping albums.

-"Du" (2004)
-"Splitternackt" (2006)
-"Die neue Best of" (2007) (compilation)
-"Zwischen Himmel & Erde" (2009)
-"Schwerelos" (2010)
-"Abenteuer" (2011)
-"Abenteuer - 20 Jahre Andrea Berg" (2013) (compilation)
-"Atlantis" (2013)
-"Seelenbeben" (2016) - Martin_Canine
12
Seer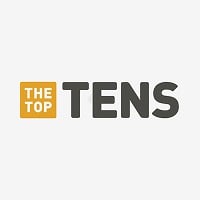 Seer mix traditional Austrian Volksmusik elements with pop rock, all in Styrian dialect, and gathered themselves a huge fanbase with this style. They are modern enough to not be seen as a bewildering Alpine act, but still appeal to fans of a more conservative understanding of entertainment. - Martin_Canine
13
Nockalm Quintett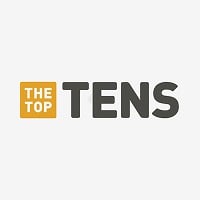 Nockalm Quintett are a prime example of what schlager sounded like prior to Helene Fischer who gave the genre a welcome update. The music is very simplistic, predictable and easy digestible, and while it worked within the schlager crowd, it didn't attract listeners outside of the genre. - Martin_Canine
10 chart topping albums.

-"Nockalm Gold" (1993) (compilation)
-"Die kleine Insel Zärtlichkeit" (2003)
-"Prinz Rosenherz" (2004)
-"Einsam wie Napoleon" (2006)
-"Volle Kanne Sehnsucht" (2007)
-"Ich dich auch" (2008)
-"Zieh dich an und geh" (2011)
-"Du warst der geilste Fehler meines Lebens" (2014)
-"Wonach sieht's denn aus? " (2016)
-"In der Nacht" (2017) - Martin_Canine
14
Die Amigos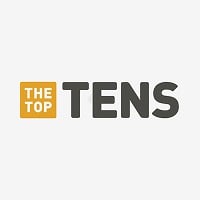 Die Amigos is a German music band. In Germany the band Die Amigos is a popular band of German Schlager songs. Bernd Ulrich, Karl-Heinz Ulrich and Daniela Alfinito are members of the band. The band was founded in year 1970.
Die Amigos are, may I say that, the worst act to ever have reached the status of mainstream success. They can't sing, they can't write songs, they use repetitive structures, all of their songs use the same key and have a similar instrumentation and tempo, they rely on overused phrases for lyrics and none of their songs are at least catchy. This is the very least you can call a song. Those who say artists like Justin Bieber, Blood on the Dance Floor or Nicki Minaj are the worst have never heard Die Amigos. This is the very least effort you can out into music, and it's semi-professional, even on the cover artworks. Their success absolutely baffles me. Artists like Helene Fischer and Andrea Berg are essentially pop stars who male catchy music with heavy schlager influences, and although Nockalm Quintett aren't good, their songs at least have something memorable. But I'll never get what appeal these two dudes have. - Martin_Canine
8 chart topping albums.

-"Weißt du, was du für mich bist? " (2010)
-"Mein Himmel auf Erden" (2011)
-"Bis ans Ende der Zeit" (2012)
-"i'm Herzen jung" (2013)
-"Sommerträume" (2014)
-"Santiago Blue" (2015)
-"Wie ein Feuerwerk" (2016)
-"110 Karat" (2018) - Martin_Canine
15
Kiddy Contest Kids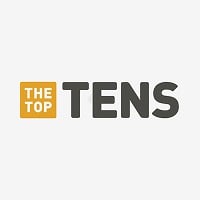 Actually, the Kiddy Contest Kids aren't really a music group per se, they are the respective cast of the annual Austrian show "Kiddy Contest", in which kids and teens between 8 and 14 perform novelty versions of popular songs with new, kid friendly lyrics. Of course, each album has different kids, but as each record is billed under the moniker Kiddy Contest Kids, it's per definition a group with line up changes. - Martin_Canine
13 chart topping albums.

"Kiddy Contest Vol. 8" (2002)
"Kiddy Contest Vol. 9" (2003)
"Kiddy Contest Vol. 10" (2004)
"Kiddy Contest Vol. 11" (2005)
"Kiddy Contest Vol. 12" (2006)
"Kiddy Contest Vol. 13" (2007)
"Kiddy Contest Vol. 14" (2008)
"Kiddy Contest Vol. 15" (2009)
"Kiddy Contest Vol. 16" (2010)
"Kiddy Contest Vol. 17" (2011)
"Kiddy Contest Vol. 18" (2012)
"Kiddy Contest Vol. 19" (2013)
"Kiddy Contest Vol. 23" (2017) - Martin_Canine
BAdd New Item