Top Ten Music Artists With the Strangest Ideas for Song Titles
1
Aphex Twin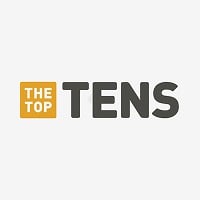 Richard David James (born 18 August 1971), known by his stage name Aphex Twin, is an Irish-born English electronic musician and composer. He is known for his influential and idiosyncratic work in electronic music styles such as IDM and acid techno in the 1990s, for which he won widespread critical acclaim. ...read more.
Just look at Drukqs' track titles
Let's not forget the world SHATTERING name that brings the emotion and work twoard bringing scocity's hidden evils up front... 4.
Avril 14th, 4, Xtal, On, Come To Daddy, Windowlicker, AFX 237 V7, Donkey Rhubarb, Polynomial-C, and Agiespolis.
Donkey Rhubarb, Fingerbib, Windowlicker, AFX 237 V7, Stone In Focus, Polynomial-C, Acrid Avid Jam Shred, Bucephalus Bouncing Ball, Ageispolis, it just goes on an on... - PositronWildhawk
2
The Fall of Troy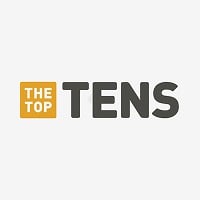 The Fall of Troy is an American post-hardcore band from Mukilteo, Washington. The band is a trio consisting of Thomas Erak, Andrew Forsman and Tim Ward who was later replaced by Frank Ene following his departure from the band in late 2007. Ene would remain in the band until their initial break-up in ...read more.
You better, kids! Hotwiring a uterus is something you'll use in life and you better learn it - simpsondude
I really would like to hotwire a uterus, though the women would look at me funny...
We Better Learn How to Hotwire a Uterus, Shhh! If You're Quiet, I'll Show You a Dinosaur, Mouths Like Sidewinder Missiles, Whacko Jacko Steals the Elephant Man's Bones... - PositronWildhawk
3
The Flaming Lips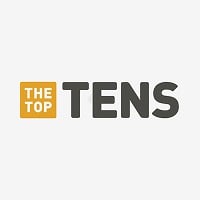 The Flaming Lips are an American rock band formed in 1983 in Oklahoma City, Oklahoma. The group recorded several albums and EPs on an indie label, Restless, in the 1980s and early 1990s.
I can't stand these guys. They're sellouts. They made songs with both Ke$ha and Miley Cyrus.
If you can get past the weird titles, a lot of their work is really good. - PetSounds
Hey PositronWildhawk. I have a question. What do you think of The Flaming Lips working with Ke$ha and Miley Cyrus and releasing an album with Ke$ha titled Lip$ha next Monday?
What Is the Light? (An Untested Hypothesis Suggesting That the Chemical [In Our Brains] by Which We Are Able to Experience the Sensation of Being in Love Is the Same Chemical That Caused the "Big Bang" That Was the Birth of the Accelerating Universe), Yoshimi Battles the Pink Robots, SpongeBob & Patrick Confront the Psychic Wall of Energy... - PositronWildhawk
4
Mord Fustang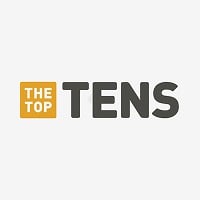 Doppelgangbanger, Lick The Rainbow, Just Wanna Give You Something Right Meow, Champloo, The Morning After The Morning After Pill... - PositronWildhawk
5
Deadmau5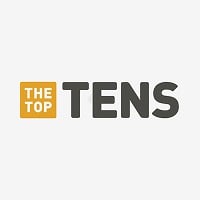 Joel Thomas Zimmerman (a.k.a. deadmau5) is a Canadian DJ producer, formerly a web developer, who produces a wide variety of electronic musical genres, such as electro and dubstep, but is best known for popularizing work in the areas of progressive house and electrohouse, along with the genres themselves. ...read more.
Ghosts n' Stuff, My Pet Coelacanth, Infra Turbo Pigcart Racer, Errors In My Bread, Edit Your Friends... - PositronWildhawk
6
"Weird Al" Yankovic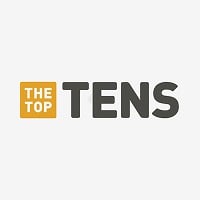 Alfred Matthew "Weird Al" Yankovic is an American singer, songwriter, parodist, record producer, satirist, actor, voice actor, music video director, film producer, and author.
It's All About the Pentiums, Stop Forwarding That Crap to Me, Smells Like Nirvana, Another One Rides the Bus... - PositronWildhawk
Obviously, PositronWildHawk! He's a parody guy! Anyway, he's actually really good.

~The____Violist
Unlike most parodists, he is very good! He's outdone me in that respect. - PositronWildhawk
7
Panic! at the Disco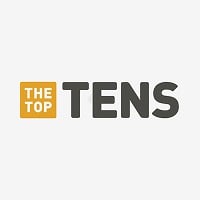 Panic! at the Disco is an American pop rock band from Las Vegas, Nevada, formed in 2004 and featuring the current lineup of vocalist Brendon Urie, accompanied on tour by bassist Dallon Weekes, guitarist Kenneth Harris, and drummer Dan Pawlovich.
I don't see nothing strange abaut that...
8
Skrillex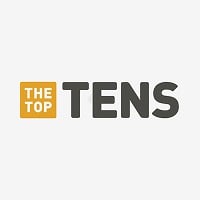 Skrillex is an American (Born in 1988, in Los Angeles, California) EDM producer who is known for popularizing dubstep. He is part of the bands Jack Ü (DJ) and From First To Last (Lead Singer). His album Recess debuted at 4 on the BB200, tying him with Zedd for the highest debut for an EDM album on ...read more.
Bangarang, Scary Monsters and Nice Sprites, Make It Bun Dem, All Is Fair in Love and Brostep... - PositronWildhawk
9
Butthole Surfers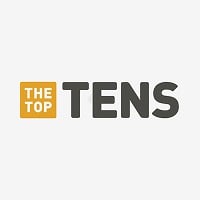 Butthole Surfers is an American rock band formed by Gibby Haynes and Paul Leary in San Antonio, Texas in 1981.
Their song names are weird. Even their band name is weird.
Were they supposed to be a parody band?
Chewin' George Lucas' Chocolate, The Revenge of Anus Presley, Dracula From Houston, Goofy's Concern... - PositronWildhawk
10
The Beatles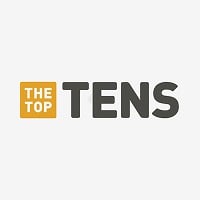 The Beatles were an English rock band formed in Liverpool in 1960. The members consisted of John Lennon, Paul McCartney, George Harrison and Ringo Starr. They were soon known as the foremost and most influential act of rock era. Rooted in skiffle, beat, and 1950s rock and roll, the Beatles later experimented ...read more.
Haven't really thought about it, but yeah, "A Hard Day's Night", "Baby You're a Rich Man", and "Everybody's Got Something to Hide Except For Me And My Monkey", are pretty weird.

Plus, "Norwegian Wood (This Bird Has Flown)" is the best song title ever. Hands down. - PetSounds
Come to think of it, their song titles are pretty strange. Thing's like "Yellow Submarine," "I am the Walrus," and "Norwegian Wood (This Bird Has Flown)" come to mind.
Sure they're song names are sometimes strange, but you have to admit, they are one of the best bands in the world!
These guys have their fair share of bizarre song names, too! - Turkeyasylum
The Contenders
11
Underworld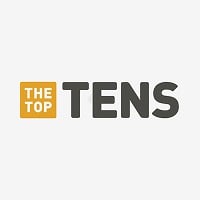 Underworld are a British electronic group formed in 1980 in Cardiff and the principal name under which musicians Karl Hyde and Rick Smith have recorded together.
Born Slippy, Oich Oich, Mmm Skyscraper I Love You... - PositronWildhawk
12
Mindless Self Indulgence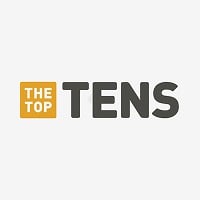 Mindless Self Indulgence is an American electropunk band formed in New York City in 1997. Their music has a mixed style which includes punk rock, alternative rock, electronica, techno, industrial, hip hop and breakbeat hardcore.
Dicks Are For My Friends, You're No Fun Anymore Mark Trezona, Last Gay Song, Bomb This Track... - PositronWildhawk
13
Marilyn Manson
This guy's got a lot of strange song titles like Mechanical Animals, Snake Eyes and Sissies, Coma White, Misery Machine, Deformography, GodEatGod, Cupid Carries a Gun, The Inauguration of the Mechanical Christ, and Count to Six and Die (The Vacuum of Infinite Space Encompassing).
14
Delta Heavy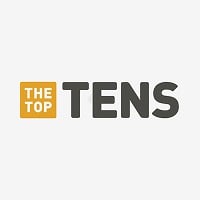 Delta Heavy is a British electronic music production duo from London. The duo consists of Ben Hall and Simon James.
They do have some bizarre song titles, but when you put them together in their album order, they can give clues as to the underlying story. - PositronWildhawk
15
Cannibal Corpse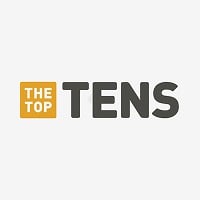 Cannibal Corpse is a American death metal band from Buffalo, New York, formed in 1988. The band is known for their graphic album covers, explicitly violent lyrics and song titles like "I C** Blood" The group got into mainstream after performing the song "Hammer Smashed Face" in the 1994 film Ace Ventura: ...read more.
Yep, it's one of those bands. And they're song titles are really violent and extreme.
I don't recommend you look them up.
16
Frank Zappa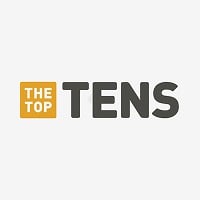 Frank Vincent Zappa was an American musician, songwriter, composer, record producer, actor and filmmaker.
A song title like "Don't Eat the Yellow Snow" would qualify.
17 Neutral Milk Hotel
18
The Prodigy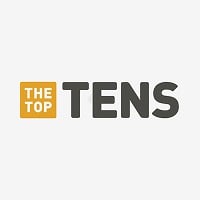 The Prodigy are an English electronic music group from Braintree, Essex, formed by Liam Howlett in 1990. The members were originally Liam Howlett (keyboardist and composer), Keith Flint (dancer and vocalist), Maxim (MC and vocalist), Leeroy Thornhill (dancer and occasional live keyboardist), and a female ...read more.
Their titles are all very cheesy. - IronSabbathPriest
19
Ministry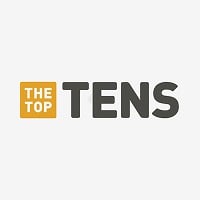 Ministry is an American industrial metal band founded by lead singer and only original member Al Jourgensen in 1981. Originally a new wave synthpop outfit, Ministry changed its style to industrial metal in the mid-1980s.
20
2 Chainz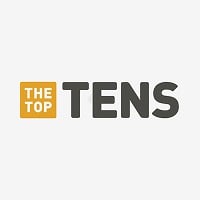 Tauheed Epps, known by his stage names 2 Chainz and formerly Tity Boi, is an American rapper from College Park, Georgia, and is often regarded as one of the most mediocre rappers of recent years. He started out in the southern rap duo Playaz Circle with fellow rapper Dolla Boy, before he would become ...read more.
Such a terrible rapper.
21 Gong
22
Nero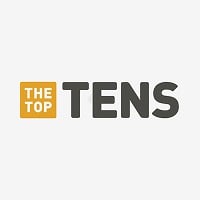 Nero are an English electronic music trio, specialising in dark vocal dubstep, electro, drum & bass and drumstep, consisting of Daniel Stephens, Joseph Ray and Alana Stephens (née Watson). They are well known for creating a wide variety of styles of dubstep and drum and bass, combining deep vocals ...read more.
23
Pendulum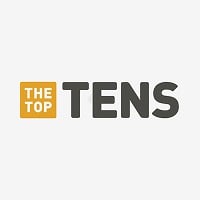 Pendulum is an Australian drum and bass and electronic rock band founded in 2002. Pendulum originally formed in the Australian city of Perth, Western Australia by Rob Swire, Gareth McGrillen, and Paul Harding.
24
Au5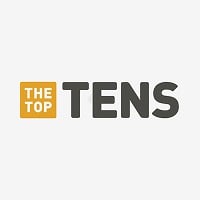 Austin Collins, going by the stage name Au5, is an American electronic dance music producer from New Jersey, USA.
25
Slips & Slurs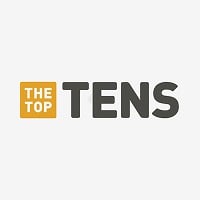 I still can't quite get over "Wi-Fi Tears" - PositronWildhawk
26
Bassnectar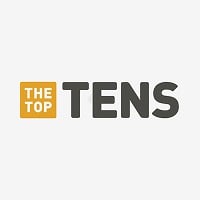 Lorin Ashton, better known as Bassnectar, is an electronic music producer from Santa Cruz, California, who specialises in dark dubstep and trap, using elements of downtempo, drum and bass, and ambient; describing his music as "amorphous and ever-changing". Notable tracks include the haunting "Underwater", ...read more.
27 Sufjan Stevens
28 Captain Beefheart and His Magic Band
29 Nurse with Wound
30
An Cafe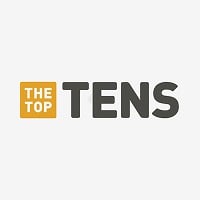 An Cafe, also known as Antic Cafe or Antikku Kafe, is a Japanese dance rock band consisting of Miku (vocals), Takuya (guitar), Yu-ki (keyboard), Teruki (drums) and Kanon (bass), that formed in 2003. Guitarist Buo left the band in 2007. ...read more.
Summer Dive ~sweet-melty PEACH*BEACH~

My <3 Leaps For "C"

S*B*Y

Hachimitsu + Lemon =?

Shoumi Kigen 2010.01.04

Itai Onna ~NO PAIN, NO LOVE? JAPAIN GIRLS in LOVE~

Love Me Tender / Paku x2 Pakuchi

You-Know-Who K Mental Clinic

---

All of these are official titles. Yes, it's "JAPAIN", not "Japan". They are clearly written on the back of the covers of the western editions of their albums. I have some other Japanese albums by other artists as well and none of them have such messy titles. Also the capital letters are so randomly used. - Martin_Canine
31
Nirvana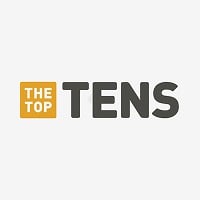 Nirvana was an American grunge band that was formed in Aberdeen, Washington in 1987. Nirvana disbanded after Kurt Cobain committed suicide in 1994. The drummer of the band, David Grohl, went on to start the Foo-Fighters, an alternative rock band. ...read more.
32
Infant Annihilator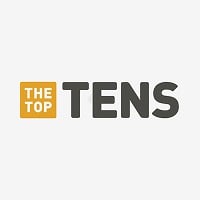 Infant Annihilator are an English/American deathcore band based in Hull, East Yorkshire. The band was formed in 2012 by drummer Aaron Kitcher and guitarist Eddie Pickard.
What the hell childchewer
BAdd New Item