Miyavi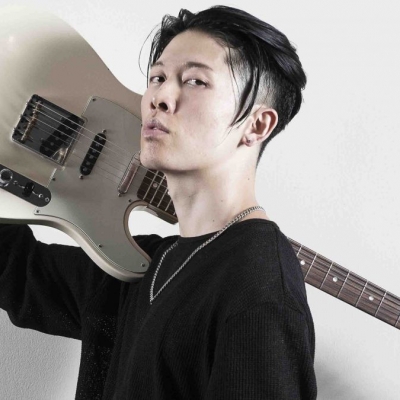 Uploaded by LightningBlade
Comments
Top
Popular
Newest
He is amazing! Unbelievable guitar playing
Because he says :"Race, Gender, Generation, Nation, Language, Culture, Religion, History, BE ONE"
HE IS THE Japanese SAMURAI GUITARIST / the best way to present Japan!
Miyavi broke down the doors to the West so other Japanese artists could tour successfully. His message of global consciousness and "world peace through good music" is perfect for an Olympics opening!
Miyavi this is a true awesome star. He is my idol because it seems to be enjoying what he does and he radiates love for everybody. He's not only great people, but do you think a country is smaller than mine and in Hungary as well as the love pass.
He's one of the most famous musicians of the Japanese. His music is real and touches the hearts of many people around the world. So, who would be a better representation of Japan?
He is totally the best! He's kind to everybody, no matter where are you come from or who are you and has that passion of music that can burn the stage in a minute!
The Samurai Guitarist. Can't say nothing more, because you have to see him live!
Amazing musician, Amazing man. He and his music transcend borders. He would be a wonderful asset to the opening ceremonies.
The best guitarist in the world for the best Olympic games in Japan. He is so proud of his country, so he must be first in the list.
Miyavi is one of my all time favorite artists and seeing him live for the first time was beyond amazing. He should definitely win this.
He is the best guitarist in the world. His show is really excellently.
Now, Miyavi is an international musician, but he has a lot of Japanese traditional performance. I think he can as a representative of Japan
One of the greatest guitarist in the World!
Miyavi is amazing! He has an energy that rejoice everyone! Became an international icon! A great singer! A great person! Love this guy!
JO are international games, who's the best for represents it except the most famous guitarist in the world?
Miyavi is the total package. He is a wonderful musician, entertainer, very personable, and genuine. Miyavi's music appeals to a broad range of interests and tastes, and he is very well spoken, so he can MC too. I think he would be great in the opening ceremony.
Miyavi is an international super star! His songs are all amazing and wonderful and make everyone on fire! We all love him!
He'll show the future through his music!
Miyavi is my favourite artist. And I really wish he spoke at the opening of the games
Miyavi is a genuinely good person who is trying to unify as many people as he can through music, even showing such devotion as to break the language barrier.
He is my favorite guitar player and I hope I can see his wonderful performance at the 2020 Tokyo Olympic Games.
I love his way to let us know his Thoughts and Feelings in his Songs.
Miyavi got the positive, language-barrier breaking energy to unify people from all over!
Miyavi is a amazing and wonderful guitarist! No one can replace his music in this world.