One Ok Rock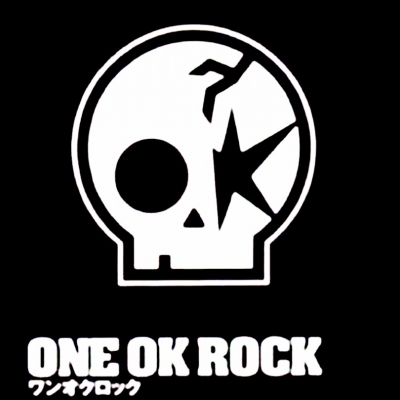 Found on deviantart.net
Comments
Top
Popular
Newest
ONE OK ROCK is one of the band that give strong message of unity through their music. They have universal sound without losing their Japanese character in their music. They have experiences with connecting to international crowd and also have powerful live performance.

Needles to say One Ok Rock is the perfect music artists to perform at the 2020 Tokyo Olympics Opening Ceremonies. Their performance will deliver great message in youth, unity, and will "be the light" of peace for the world in one of the most spectacular celebration of sportsmanship.
ONE OK ROCK are an incredible band that are known and loved not only in Japan, but all over the world. Their international popularity is skyrocketing at the moment. Taka has been quoted on several occasions saying that it's amazing that although ONE OK ROCK and their fans are from different parts of the world, they are all brought together by music. With songs consisting of both English and Japanese, lyrics that can relate to a wide range of people, and amazing, high energy performances, ONE OK ROCK would be the best choice to showcase the talent Japan has to offer!
I think One Ok Rock is a band which can motivate anybody! Their music isn't too 'different' so even a little older people will like their performance! Bands like Dir En Grey and The GazettE are great and are really good musicians, that's's out of question, but I don't think the type of music would fit the Olympics. One Ok Rock will put everybody in a good mood because their so energetic and motivate the people! It would be great if they could perform at the Opening Ceremony!
ONE OK ROCK is band which helped me survive hard time in my life
Maybe they are not the best known band now in Japan, but they really have great power of music and they had already finished their own world tour concert in Asia and Europe;actually, they're holding the concert in North America right now! In my opinion, they will become very popular in near future so that OOR is the best artist to perform at the 2020 Tokyo Olympics
I think the world deserves to know who they are because they are just awesome. Not only in terms of music but also themselves. They are so humble and so talented, they are down-to-earth guys that just want to share their feelings and inspire millions of people.
ONE OK ROCK's music really speaks to the heart. One line I love is "I'll be the voice for those who don't have one". They are really out there for us, and we fans return the same feeling. For the Olympics, you need a song that is both inspirational and relatable. I guarantee that OOR will be able to deliver that powerful song! I've met them only once so far, with many more opportunities to come. Through that one meeting you can tell these guys; Taka, Tomoya, Ryota and Toru, are very genuine people. They world needs to hear what they have to say. GO GO ONE OK ROCK!
Olympics are made to unite the world in sports and One Ok Rock unite the world in music. I swear to that! I have a lot of friends from different sides of the world which is also a fan of One Ok Rock. They're not only famous in Japan but they also dominate the world like the Olympic Games. They deserve a spot for the opening ceremony and I'm sure you won't regret for having them at the show!
I love to see One ok Rock to Perform at the Olympics
ONE OK ROCK is now a band that has the most power in the world! The start is was not easy. This was a wide variety of difficulties faced. However! They were not in any way bend their beliefs! From the time when the band was formed, but is many times the purpose of the world until now we have fought many times! And now, they have evolved at an astounding speed! Last year, starting from the Japan tour, we signed a contract with the American record company, Russia, the United States, Europe, Asia, the world tour was in the great success! ! There are fans love them all over the world! The world so whether made in the band is present in the appeal. ONE OK ROCK is the artist representing Japan! And, I'm sure! By all means! ONE at the Tokyo Olympic OK ROCK!
I think that they are one of the best band in the whole world! I'm Italian and I love them! With their music they bring people together. Their sound is particular and the lyrics are never trivial. They are rich in meanings and messages for me and for everyone! They can make me cry and manage to get me through out my hard times. Four fantastic guys in love with music who try to show it with the world! They are explosive and engaging on stage.
"We live on different sides of the earth, but because of music, we meet each other". - Taka (vocalist).
They inspire me!
Personally, I think OOR would be perfectly suited for this kind of event. Their songs include both English as well as Japanese and they have that special vibe that actually very many people like. Their music hits many people due to that special mixture of Rock, Pop and other music styles.
One Ok Rock's song are amazing, and their performances are lively and awesome. Who doesn't want to see an incredible good live?
They have millions of fans trough the whole world, not only the fans, but people all over the world could enjoy their music. I've seen them live, and nobody would want to miss such a spectacular show!
ONE OK ROCK is my all time favorite band. Not just because Taka is super adorable, but also because their music is so inspiring. It immediately grabs people and it really can make someones day. I love this band and its people. I love Toru, Ryota, Tomoya, and Taka, and I hope desperately to one day see them in person. Please vote for them, they are the best out there!
This band is so awesome whose songs are not only catchy melodies but meaningful lyrics as well. Plus, they are wonderful and down to earth guys. Worthy of performing on Opening ceremony for Tokyo 2020 Olympics
Ised to think that any band or singer could make me impressed, instead I love music. But after I listened One Ok Rock I changed my mind... It's melodies and lyrics can reach any part of the listeners' heart and they make awesome shows. In conclusion, I think they are the best option for this event.
The Best! They're quickly conquering the world with sell out tours around Europe and america! They have so much energy and they can show the fire of Japan!
One Ok Rock just expresses everything greatly! They are so awesome and passionate! Even if one doesn't know OOR's songs, he'll still be able to enjoy it since One Ok Rock just pumps everything up. You can find yourself truly enjoying their show. ONE OK ROCK IS ONE OF A KIND!
The Best! I saw them in Paris, and it was the best night of my life. I feel so much emotions about One Ok Rock but Isn't easy to say it in my not native language. I am so proud to be a Clocker and OOR deserves to perform!
I think that they are the only artists who will make a good impression on foreign fans because their music sounds very western and professionally!
They deserve it! They really, really deserve it, why? Cause they are THEY. They are awesome, and uniques. If you don't know they, LISTEN, PLEASE. Your life maybe will change...
I've been into the Japanese music scene since I was 10 years old, and I've been into J-Rock since I was 14, and so far (26 years of my short life), this is the first time I've come across a band that is so damn special. These guys are Japan's treasure, and the whole world needs to know how amazing they are.

P. S: Thank you One Ok Rock for last year's Asia&Europe tour. All my brothers, friends, and I had the best time together of our life.
I think their songs are really fit with Tokyo olympics. full of spirit and contains good messages such as believe in our dream n never give up. not to mention that their live performance is beyond awesome! It'll be the best opening ceremonies ever if you guys invite them as one of the performers. thank you
First of all, I think one One Ok Rock is a Japanese representative of the band, and the group's overall level is high, in Japan's popularity is also very high, with as Japanese artists represented by the level; secondly, One Ok Rock as a convergence with the international band, facing the audience is the people of the world, which is also in line with international sports events of the Olympic Games, because the audience all over the world, Japan in the event set a good international image. Reasons as above, the hope can give One Ok Rock one on such an international stage of the opportunity, thank you.
They are the best Japanese rock band I've ever heard. I feel their music so powerful and full of positive energy. It would be amazing to saw them perform at the hugest sports activity in the world. Yes I am sure they will spread the positive energy to athlete and official team too. Ganbatte ne, One Ok Rock