Music Genres With the Most Intelligent Lyrics
Powerfultekin
The Top Ten
1
Heavy Metal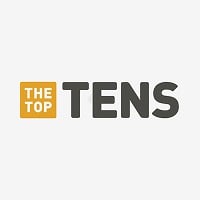 Heavy Metal music is a sub-genre of rock music that originated in the late 1960s-70s, featuring more distorted and heavier instrumental work and darker lyrical themes. Heavy Metal broke into mainstream success with bands such as Black Sabbath, Iron Maiden and Metallica. ...read more.
All metal genres have a band which takes lyrics to a high level. In heavy metal you have Iron Maiden, in thrash you have Metallica, in groove you have Lamb of God, in death metal you have Cannibal Corpse (yes cannibal corpse songs are all gory but they are well written and don't all seem the same) (Slayer also can be put in death metal as they are the pioneer of this genre even if they are thrash. I mean songs like angel of death or altar of sacrifice sounds more death than thrash.), in nu metal you have Slipknot (and maybe Limp Bizkit, no I'm kidding), in death grind it is Cattle Decapitation, in Deathcore it is Acrania, Whitechapel and Suicide Silence, in progressive death it is Gojira and Opeth, in progressive metal you have Dream Theatre and Tool, in post-hardcore it is Asking Alexandria and Bring Me The Horizon, in Metalcore it is As I Lay Dying and Killswitch Engage, and it goes on and on for the endless number of bands and genres that can summarized to heavy metal.
"We have the power make our lives what they are to be
Reconnect with our humanity
Transcend to a higher place, accepting reality
You are the key to the life that you seek"
(Iced Earth - Anthem). - Metal_Treasure
Iron man, Paranoid, Enter Sandman, Master of puppets...
Metal's arguably gotten a lot better over the years, both musically and lyrically. Songs about social issues, personal stories, fantasy, etc. are all represented. - Zach808
V 2 Comments
2
Progressive Rock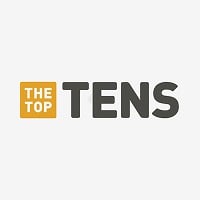 Especially lyricists like Neil Peart - Brobusky
Pink Floyd, Genesis, Jethro Tull and many many more

All Have Produced Some Of The Greatest Lyrics Of All Time
All Prog Rock
V 1 Comment
3 Progressive Metal
4
Power Metal
Most of the power metal lyrics are also close to poetry:

"Just hand me my harp, this night turns into myth
Nothing seems real, you soon will feel
The world we live in is another skalds
Dream in the shadows".
(Blind Guardian - Skalds And Shadows). - Metal_Treasure
5 Psychedelic Rock
6
Blues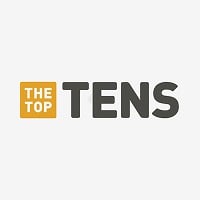 7
Opera
To be very honest, I don't know what they're saying half the time in the songs, but I know that the songs do have good life meanings to them. I did see one opera show back when I was like 15. Thought I was going to hate it but it actually made me cry because of the ending. - Mcgillacuddy
Very underrated but opera rock should be here too.
8
Country
Only classic country not modern.
9
Thrash Metal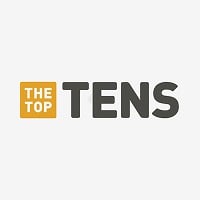 Thrash metal is an extreme subgenre of heavy metal music characterized by its fast tempo and overall aggression. The songs usually use fast percussive beats and low-register guitar riffs, overlaid with shredding-style lead work.The genre evolved in the early 1980s from combining the fast drum beats ...read more.
"Brother will kill brother
Spilling blood across the land
Killing for religion
Something I don't understand

Fools like me who cross the sea
And come to foreign lands
Ask the sheep for their beliefs
Do you kill on God's command?

A country that's divided
Surely will not stand". (Megadeth - Holy Wars) - Metal_Treasure
10
Rap
Don't knock this genre because of some of the idiots who represent it, because every genre has those. If you listen to rappers like Eminem, Kendrick Lamar, Tupac, J. Cole, etc, there is a lot of skill and meaning behind what they do and it's impressive. From the messages they try to send to fit in with what was happening in the world during that time to the deep stories of their personal life and the delivery they are able to paint the picture with, it's a brilliant form of music if done correctly. - DrNick
I remember you was conflicted
Misusing your influence, sometimes I did the same
Abusing my power full of resentment
Resentment that turned into a deep depression
Found myself screamin' in a hotel room
I didn't want to self-destruct
The evils of Lucy was all around me
So I went running for answers

-Kendrick Lamar - Mcgillacuddy
By rap, we mean the rappers with talent, not the ones that only rap about things such as money, drugs, strippers, etc. - Luxam
INtElLiGeNt LyRiCs
G5 kids
Soldier, soldier, soldier
Soulja, soulja, soulja
All the pretty girls stand up
All the pretty boys stand up
Pretty boys in the building
This right here is my swag
All the girls are on me damn
Everybody pay attention
Dis right here is my pretty boy swag,
Pretty boy swag, pretty boy swag, pretty boy swag
Girls on my dick when I pretty boy swag
Girls scream my name when I pretty boy swag
Watch me pretty boy swag, pretty boy swag, pretty boy swag,
Pretty boy swag
Girls on my dick when I pretty boy swag
Girl scream my name when I pretty boy swag

I MEAN HOW DO YOU CALL THAT INTELLIGENT - SoldierOfFortune
V 10 Comments
The Contenders
11
Nu Metal
This makes more sense then rap metal, they are completely different.
The rap in this genre make sense - BlueFrostOfThunderClan
12
Alternative Rock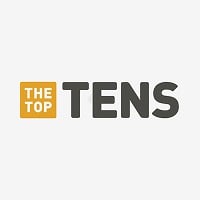 13 Reggae
14
Grunge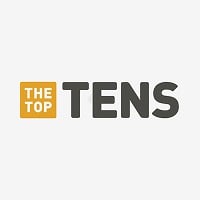 Grunge (sometimes referred to as the Seattle sound) is a subgenre of alternative rock and a subculture that emerged during the mid-1980s .
15
Blues Rock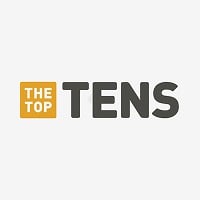 What are all these greater genres doing behind rap?
16
Melodic Death Metal
You can't really understand most of them so it's kinda pointless (at least in my opinion). - Aragorn98
17 Folk Rock
18
Punk Rock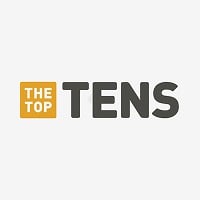 Punk rock is a subgenre of rock music. It usually has rebellious lyrics and down stroked power chords played on guitars. Bad Religion, Sex Pistols, and Green Day (actually pop-punk, which is still punk in a way) are a few punk rock bands. The subgenre influenced thrash metal because of it's down stroked ...read more.
19 Country Rock
20 Indie Rock
PSearch List
Recommended Lists
Related Lists

Top Ten Best Music Genres

Top Ten Music Genres That Teens Like
Top Ten Most Underrated Music Genres
Most Overrated Music Genres
List Stats
100 votes
44 listings
1 year, 152 days old

Top Remixes (4)

1. Rock N' Roll
2. Alternative Rock
3. Folk Rock
catwalk

1. Heavy Metal
2. Progressive Metal
3. Progressive Rock
Metal_Treasure
1. Folk Rock
2. Indie Rock
3. Country
zxm
View All 4
Posts
Error Reporting
See a factual error in these listings? Report it
here
.